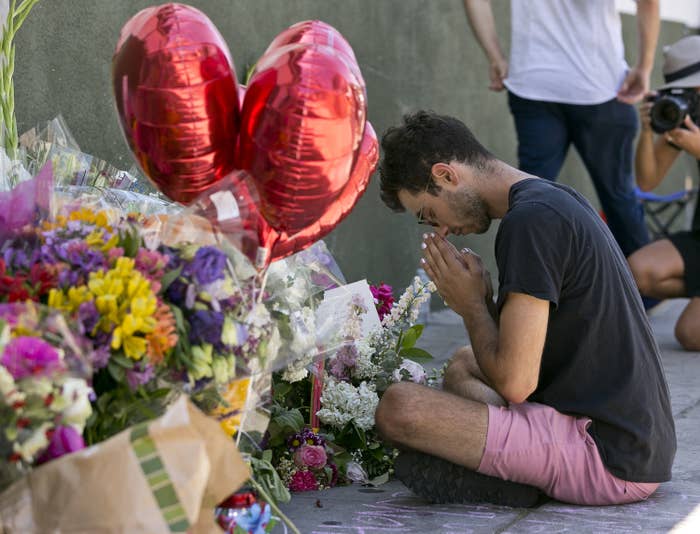 Los Angeles police on Tuesday said it was a bullet from an officer that killed a Trader Joe's store manager during a shootout with a fleeing suspect who crashed into a nearby streetlight post over the weekend.
"I know that it's every officer's worst nightmare to hurt an innocent bystander during a violent engagement," LAPD Chief Michel Moore said at a news conference. "I spoke with the officers this morning — they're devastated. They were devastated in the immediate aftermath of this event."
The assistant store manager, 27-year-old Melyda Corado, died from a gunshot injury to her arm in the chaotic moments after Gene Atkins crashed his car in front of the grocery store during a police chase on Saturday.
Moore said Corado was leaving as Atkins, 28, fired two rounds at pursuing officers while running into the store. The two officers each fired back, with one of the bullets striking Corado, who ran back inside and collapsed, Moore added.

The chain of events was determined by examining officer body-camera footage and on-site surveillance, which was released by the department Tuesday.
Atkins was pursued by the police for allegedly shooting his grandmother as many as seven times and injuring a 17-year-old girl in a family dispute around 1:30 p.m. in the Newton area of Los Angeles.

Police say he then fled the location in his grandmother's vehicle, forcibly taking the girl with him.
Video released by the department shows Atkins firing from inside his car in the middle of the pursuit, his rear window shattering from the bullets.
"Oh shit, shots fired!" one of the officers can be heard saying.
"Do not— do not shoot," another office responds. "Broadcast to the airship, we're going to keep our distance because of shots fired."
Moore said the two officers did not fire back during the pursuit.
Atkins is then seen crashing into a light pole outside of the Trader Joe's store, exiting the vehicle and running into the market as multiple shots are fired. Both officers return fire toward the entrance of the store, where Corado was standing and struck by a bullet. Customers and employees are seen fleeing the building, while others were held inside.
Atkins let some of the shoppers go before surrendering hours later.
Corado, who "collapsed" behind the manager's desk, was moved to a safe place and treated by firefighters, Moore said, but died as a result of her injury.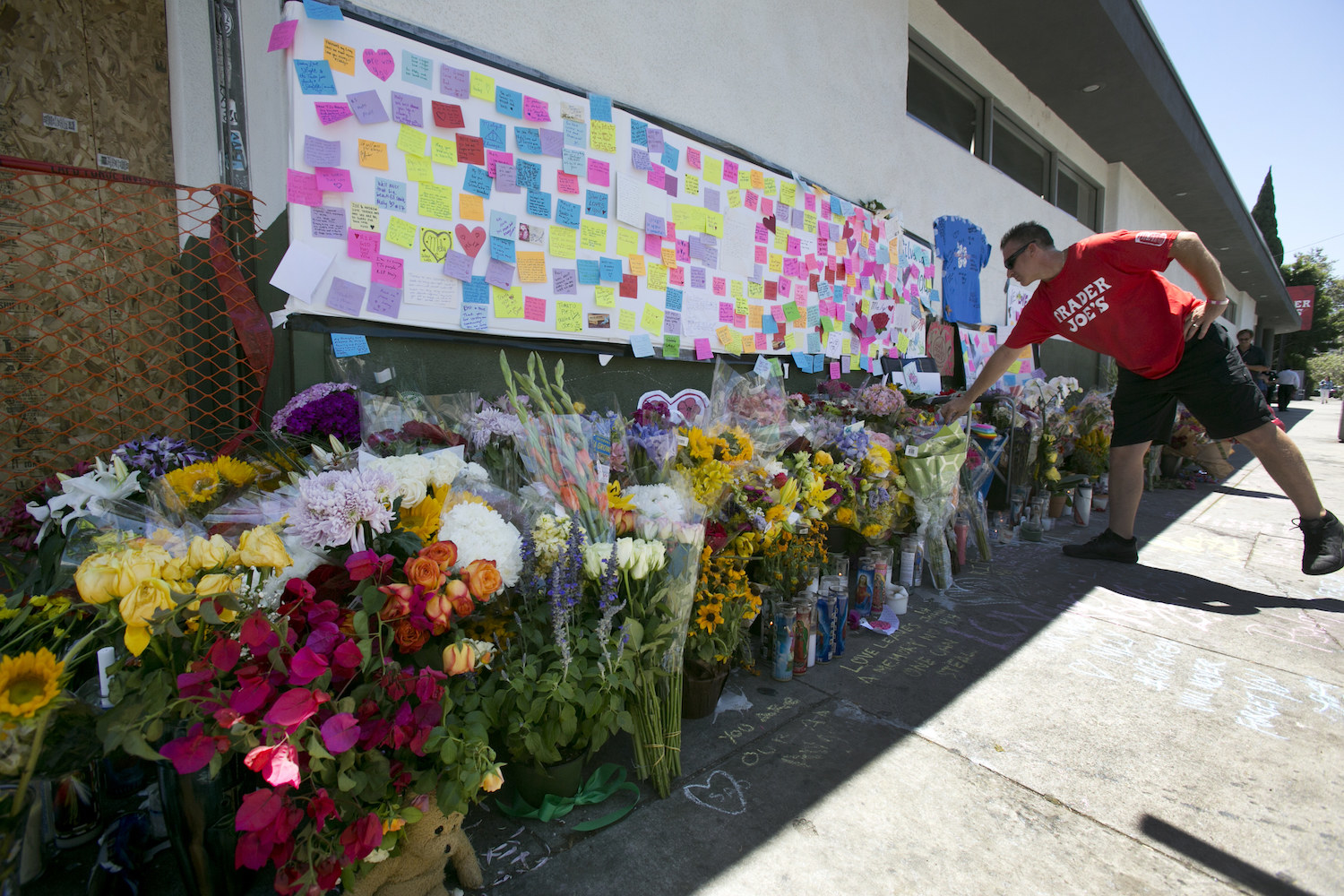 "I am sorry for the loss," Moore said. "This tragic loss — not just to the Corado family, to the father, brother, to the friends, to her work colleagues at Trader Joe's. This has been a devastating ordeal. On behalf of myself and the men and women of this department, I want to express my deepest condolences and sympathy to her family and to everyone who knew her."
Timothy Williams, a former LAPD detective for nearly 30 years and expert on police use of force, told BuzzFeed News the officers are trained to, and should have been, aware of their surroundings before opening fire at the suspect. That would include the vehicles, and drivers, who were just feet away from Atkins, as well as bystanders at the Trader Joe's entrance.
In the body camera video, a car and a U-Haul truck can be seen directly behind the suspect's vehicle. A woman can also be seen pushing a shopping cart between the officers and the suspect.
"The background is horrendous because you have a lot of people in the area and one of the things that you're trained in is to be aware of your background," Williams said. "I would lean to not have shot the suspect, due to the all that was going on around me. You can't have tunnel vision. You have to be aware of your surroundings."
The officers' names, Moore said, will be released later this week. One of the officers has been on the force for two years and the other for a little more than six years, he said. As to whether they will face any consequences, the chief said he would wait until the investigation was completed before making a determination. He added, however, that their decision to shoot at Atkins appeared justified.
Atkins "ran into a store filled with customers and employees, his dangerous and violent rampage continued and those officers actions' to stop him and those split-second decisions they had to make — I recognize how they will forever go through their mind debating that that's what they had to do," he said. "But as chief of police, I believe that's what they needed to do in order to defend the people of Los Angeles and defend the people in the store and defend themselves."
Albert Corado, brother of Melyda, has been tweeting sentiments about his sister as the community has rallied to the site of the shooting, creating a growing makeshift memorial.
In a statement posted online, Trader Joe's said the incident was "the saddest day in Trader Joe's history," adding that the store "will remain closed until further notice to give our crew members time to process."

Atkins is scheduled to be arraigned on a range of charges, including one count of murder, six counts of attempted murder — including four counts of attempted murder against a police officer — 13 counts of false imprisonment of hostages, and one count of felony evading. He remains in custody in lieu of a $9 million bail.