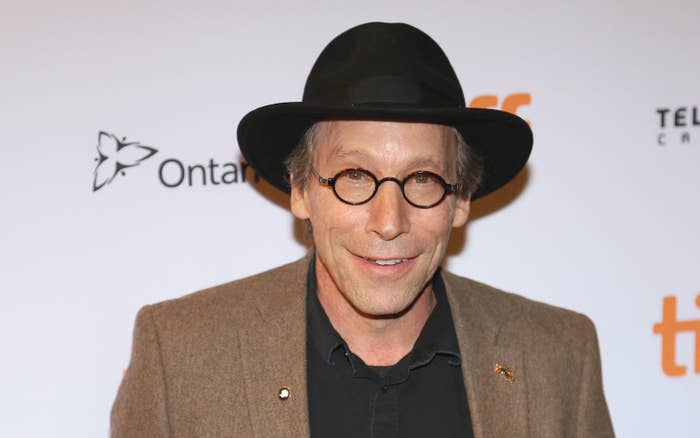 In the most significant fallout from accusations of sexual harassment, first reported in BuzzFeed News, the prominent physicist and skeptic Lawrence Krauss is out as leader of the Origins Project, a prestigious science program that he founded.
Arizona State University, which oversees the program, confirmed that Krauss is no longer the director. Katie Paquet, a spokesperson for the school, told BuzzFeed News that Krauss, a tenured professor, remains on paid leave, which began in March as the accusations were investigated.
She did not say whether the investigation had concluded or whether Krauss stepped down voluntarily. "It is the policy of the university not to comment on ongoing personnel matters," Paquet said.
Krauss did not respond to requests for comment. After this story was published, he tweeted a statement, noting: "The University decided not to renew my director appointment when my most recent 5 year appointment expired in July."
The new director of the Origins Project is Lindy Elkins-Tanton, an ASU planetary scientist who heads the School of Earth and Space Exploration. She declined to comment. The Origins Project hosts public events about the origins of the universe, life, and social systems. It has featured famous scientists and public intellectuals like Stephen Hawking, Noam Chomsky, and Cormac McCarthy. A big 10-year anniversary event, planned for April, was canceled after Krauss was put on leave.
The allegations reported by BuzzFeed News included unwanted sexual advances and groping at conferences of atheists and skeptics, a movement against superstition and quackery in which Krauss has risen to celebrity status. He has also been accused of making inappropriate comments to female ASU employees. Two other institutions — Case Western Reserve University in Cleveland, where he used to teach, and the Perimeter Institute for Theoretical Physics in Waterloo, Ontario — have already restricted him from visiting because of harassment complaints.
Krauss has denied all allegations of harassment. In a nine-page statement he posted online in March, he said that the BuzzFeed News story was "a mosaic constructed largely out of anonymous hearsay and a web of often vague innuendo" and "involved the systematic distortion of facts."
The scandal prompted the Center for Inquiry, a prominent skeptics group, to suspend its ties with Krauss. He also resigned from the Bulletin of the Atomic Scientists, the group that moves the hands of the "Doomsday Clock," to warn humanity of the threat posed by nuclear war and climate change.
UPDATE
This story has been updated with Lawrence Krauss's tweet.