When Melody Hensley first met Lawrence Krauss, she was a 29-year-old makeup artist at a department store, and he was one of her intellectual idols. She ran an atheist website in her spare time and had just started volunteering for the Center for Inquiry (CFI), a nonprofit group committed to promoting science and reason above faith. She was hoping to build a career in the burgeoning "skeptics" movement, and Krauss was one of its brightest luminaries.
At a CFI event in November 2006, Krauss asked Hensley for her card, and later, as she was leaving, asked her if she was "of age." She brushed off the odd question, excited to meet a star skeptic. When he later emailed to invite her to dinner, she accepted.
"I didn't care if he flirted with me, I just wanted to be around somebody important, and I also wanted to get a job in this field," Hensley told BuzzFeed News. "I thought I could handle myself."
They made a plan to eat in the restaurant at the Washington, DC, hotel where Krauss was staying, Hensley recalled. But first he asked her to come up to his room while he wrapped up some work. He seemed in no rush to leave, she said, ordering a cheese plate and later champagne, despite her suggestion that they go down to dinner.
Then, Hensley said, Krauss made a comment about her eye makeup, and got very close to her face. Suddenly, he lifted her by the arms and pushed her onto the bed beneath him, forcibly kissing her and trying to pull down the crotch of her tights. Hensley said she struggled to push him off. When he pulled out a condom, Hensley said, she got out from under him, said "I have to go," and rushed out of the room.
"It was definitely predatory," she said. "I didn't want that to happen. It wasn't consensual."
Krauss told BuzzFeed News that what happened with Hensley in the hotel room was consensual. In that room, "we mutually decided, in a polite discussion in fact, that taking it any further would not be appropriate," he told BuzzFeed News by email.
But Hensley said that is untrue. "It was definitely predatory," she said. "I didn't want that to happen. It wasn't consensual."
Later that night, Hensley told her boyfriend, now husband, that Krauss had made her feel uncomfortable, her husband confirmed to BuzzFeed News. Years later, she told him — as well as several employees at CFI — the full story.
BuzzFeed News has learned that the incident with Hensley is one of many wide-ranging allegations of Krauss's inappropriate behavior over the last decade — including groping women, ogling and making sexist jokes to undergrads, and telling an employee at Arizona State University, where he is a tenured professor, that he was going to buy her birth control so she didn't inconvenience him with maternity leave. In response to complaints, two institutions — Case Western Reserve University in Cleveland, Ohio, and the Perimeter Institute for Theoretical Physics in Waterloo, Ontario — have quietly restricted him from their campuses. Our reporting is based on official university documents, emails, and interviews with more than 50 people.
Many of his accusers have requested anonymity, fearing professional or legal retaliation from Krauss, or online abuse from men in the movement who have smeared women for speaking out about other skeptics. A few allegations about Krauss made their way onto skeptic blogs, but were quickly taken down in fear of legal action. So for years, these stories have stayed inside whisper networks in skepticism and physics.

In lengthy emails to BuzzFeed News, Krauss denied all of the accusations against him, calling them "false and misleading defamatory allegations." When asked why multiple women, over more than a decade, have separately accused him of misconduct, he said the answer was "obvious": It's because his provocative ideas have made him famous.
"It is common knowledge that celebrity attracts all forms of negative attention from many different angles," Krauss said in a December email. "There is no pattern of discontent revealed here that suggests any other explanation."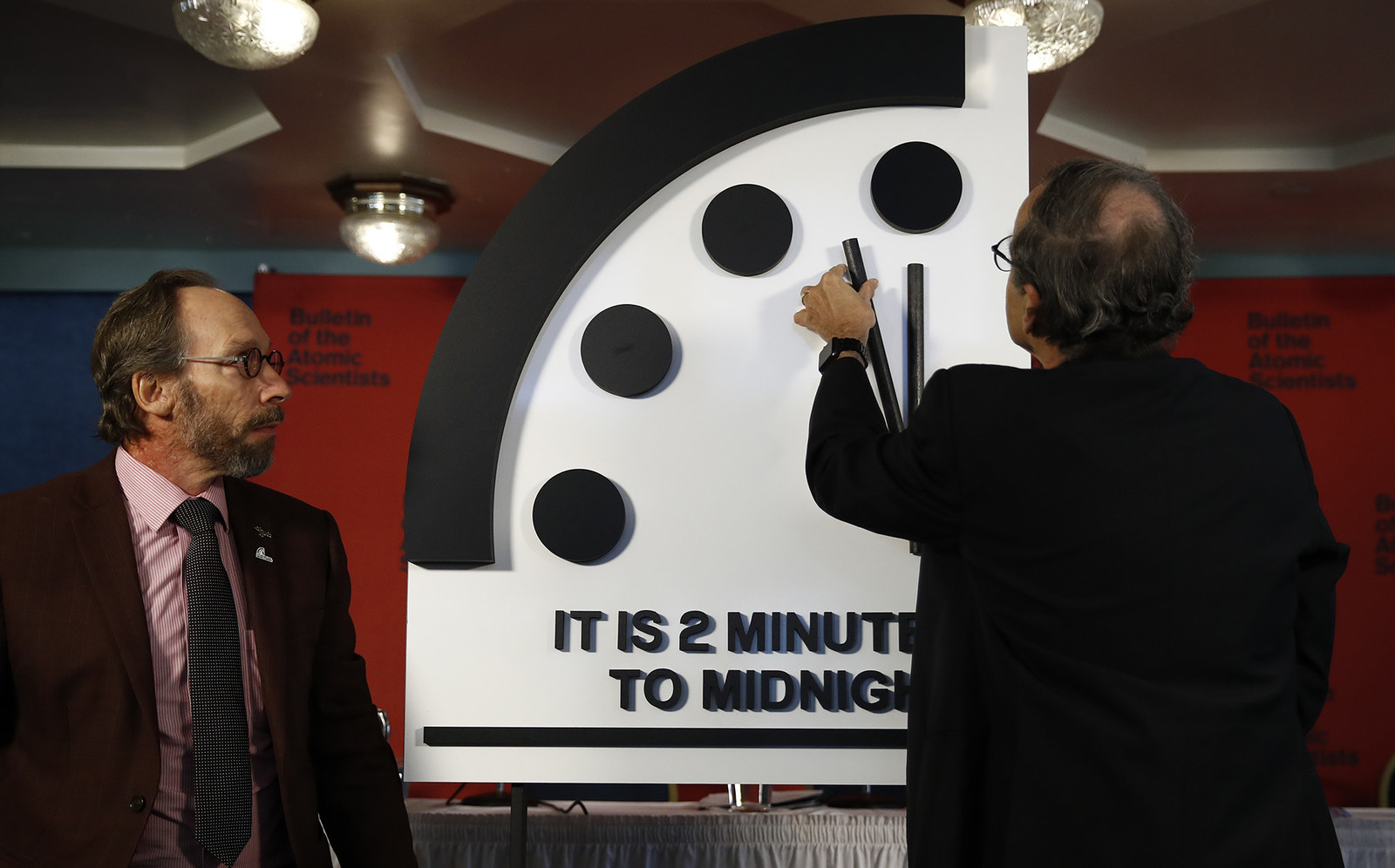 Although not a household name, Lawrence Krauss is a big shot among skeptics, a community that rejects all forms of faith — from religion and the supernatural, to unproven alternative medicines, to testimonials based on memory and anecdote — in favor of hard evidence, reason, and science.

Krauss offers the scientific method — constantly questioning, testing hypotheses, demanding evidence — as the basis of morality and the answer to societal injustices. Last year, at a Q&A event to promote his latest book, the conversation came around to the dearth of women and minorities in science. "Science itself overcomes misogyny and prejudice and bias," Krauss said. "It's built in."
Online, you can buy "Lawrence Krauss for President" T-shirts and find his quotes turned into inspirational memes. He writes essays for the New Yorker and New York Times, helps decide when to move the hand of the Doomsday Clock, and has almost half a million followers on Twitter. He made a provocative (if critically panned) documentary, The Unbelievers, with the evolutionary biologist Richard Dawkins, another celebrated skeptic.
The skeptics draw heavily from traditionally male groups: scientists, philosophers, and libertarians, as well as geeky subcultures like gamers and sci-fi enthusiasts. The movement gained strength in the early 2000s, as the emerging blogosphere allowed like-minded "freethinkers" to connect and opened the community to more women like Hensley. It acquired a sharper political edge in the US culture wars, as skeptics, atheists, and scientists — including Krauss — joined forces to defend the teaching of evolution in public schools.
But today the movement is fracturing, with some of its most prominent members now attacking identity politics and "social justice warriors" in the name of free speech. Famous freethinkers have been criticized for anti-Muslim sentiment, for cheering the alt-right media personality Milo Yiannopoulos, and for lampooning feminism and gender theory. Several women, after sharing personal accounts of misogyny and harassment by men in the skeptic community, have been subjected to Gamergate-style online attacks, including rape and death threats. As a result, some commentators have accused parts of the movement of sliding into the alt-right.
But Krauss says his movement is getting more diverse, not less. He is politically liberal, decrying sexism, racism, and "the fear of people who are different," and is a vocal critic of Donald Trump. And yet, he's not always politically correct, whether saying that religion drives xenophobia, dismissing burka-clad Muslims as "women in bags," announcing that a statue looks like "Jesus on the toilet," or tweeting articles arguing that #MeToo has gone too far.
And in his private life, according to a number of women in his orbit, Krauss exhibits some of the sexist behavior that he denounces in public. Now that these accusations are coming out in the open, some women have doubts that the skeptics will acknowledge the body of evidence about his behavior, and confront their own preconceived beliefs.
"Skeptics and atheists like to think they are above human foibles like celebrity worship," Rebecca Watson, a prominent feminist skeptic, told BuzzFeed News. "In a way, that makes them particularly susceptible to being abused by their heroes. I think we see that over and over again."
Women at skeptics meetings would often warn each other to avoid Krauss, she added, but conference organizers seemed reluctant to act. "He was a popular speaker," Watson said. "None of them were interested in doing anything about what was happening."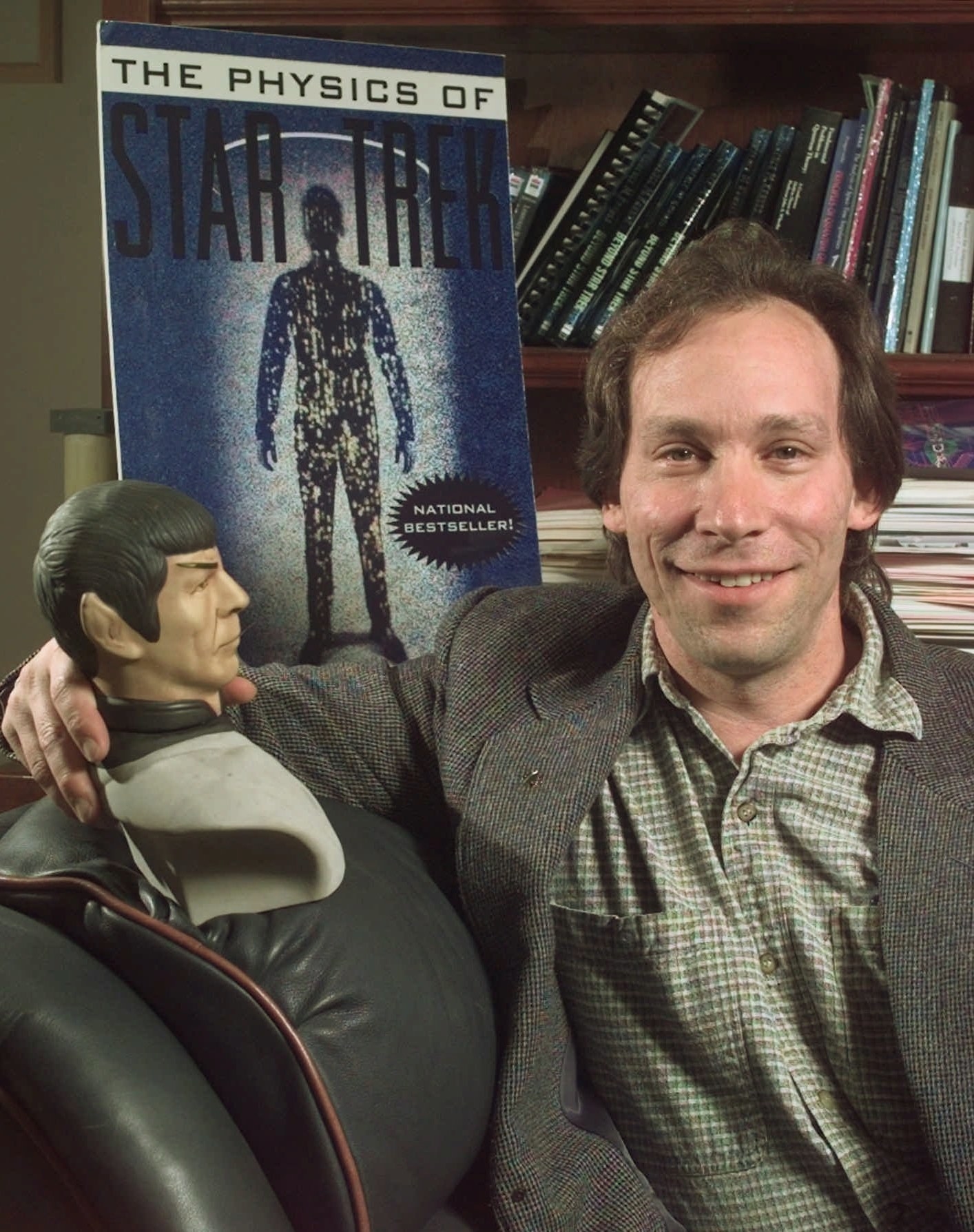 Krauss's rise to prominence began during the 15 years he spent on the physics faculty at Case Western Reserve University. That's where he wrote The Physics of Star Trek, a 1995 best seller that put him on the map as a science popularizer.

In 2007, Nora (her middle name) was an undergraduate at Case Western Reserve who looked up to Krauss. But when she tried to talk to him about the difficulty of being one of the only female physics majors, she said he teased her about all the guys who must be asking her out on dates, which she found patronizing. And when she tried to interview him for a student publication, he closed the door to his office, answered her questions with jokes, and invited her to dinner, which she found entirely inappropriate. She wrote about these experiences in the campus newspaper:
"There was even one particular creep of a professor who once told me he thought differently of me compared to other students and asked me to dinner: a situation so disturbing that it left me upset for weeks afterward."
"I raised concern that in a situation like this, if it doesn't get reported, then there's the potential for future victims later."
Nora didn't mention Krauss by name. But the dean of the College of Arts and Sciences, Cyrus Taylor, guessed who it was based on rumors about an earlier incident between Krauss and an undergraduate. The dean sought Nora out and encouraged her to make a complaint, which she did. (BuzzFeed News has seen emails between Nora and the university administration describing the incidents in question.)
"I raised concern that in a situation like this, if it doesn't get reported, then there's the potential for future victims later," Taylor told BuzzFeed News. He also wrote a letter to the school paper urging all students to report harassment.
Later, the university's associate vice president for student affairs wrote to Nora, informing her that Krauss had been told that, "This type of behavior could constitute sexual harassment in violation of the university's sexual harassment policy."
"Dr. Krauss expressed regret about having a negative impact on you," the letter stated, adding that Krauss had used the incident "as an opportunity to reflect and improve on his future interactions with students."
Krauss, who acknowledged the existence of the complaint, told BuzzFeed News he was "shocked" because there had been "no inappropriate interaction" and Nora continued to email him afterward.
The school told Nora that Krauss was prohibited from making contact with her as long as she remained a student, and that he had to get approval before setting foot on campus again. (Krauss was permitted to return for a colloquium in 2009.)
But by the time these sanctions had been put in place, Krauss had moved to Arizona State to lead a new initiative to study the origins of the universe, life, and social systems. When he left, he wrote an email to his Case Western Reserve colleagues stating that, "The opportunities being offered at ASU are simply too great to turn down at this stage in my career."
Krauss frequently travels for lectures and speaking gigs, typically on atheism or cosmology, his field of study. In October of 2009, a little over a year after Case Western Reserve barred Krauss from campus, he went to Waterloo, Ontario, to be a guest speaker at the Quantum to Cosmos Festival at the Perimeter Institute.
During the event, a sexual harassment complaint was filed with the administration against him, the institute confirmed. "In 2012, as part of a formal review of its internal policies, the institute made a decision that he would not be invited to return," a spokesperson for the Perimeter Institute told BuzzFeed News by email. BuzzFeed News does not know the identity of the complainant, and the institute would not provide further details about the incident due to privacy concerns.
Krauss disputed Perimeter's statement. "As I have been invited back numerous times by colleagues there in the interim, empirical evidence suggests otherwise," Krauss said by email. "If there had been any such formal complaint and investigation and decision, I would have heard about it, or been asked to participate in it."
After Krauss left Case Western Reserve, his career continued to climb. He launched the Origins Project at Arizona State, which aimed to engage the public with science events featuring celebrated public intellectuals, like the Harvard psychologist Steven Pinker and the filmmaker Werner Herzog.
But Krauss's reputation took a hit in April 2011, after he publicly defended Jeffrey Epstein, a wealthy financier who was convicted of soliciting prostitution from an underage girl and spent 13 months in a Florida jail.
Epstein was one of the Origins Project's major donors. But Krauss told the Daily Beast his support of the financier was based purely on the facts: "As a scientist I always judge things on empirical evidence and he always has women ages 19 to 23 around him, but I've never seen anything else, so as a scientist, my presumption is that whatever the problems were I would believe him over other people."
"Krauss' statement is extremely disturbing and makes scientists look like ignorant, biased fools who will twist data to suit their own needs."
On her Skepchick blog, Watson slammed Krauss for not acknowledging his obvious bias — and thus violating a core value of skepticism. "Krauss' statement is extremely disturbing and makes scientists look like ignorant, biased fools who will twist data to suit their own needs," she wrote.
"I remain skeptical, and I support a man whose character I believe I know," Krauss responded in the post's comments. "If you want to condemn me for that, so be it."
The dust-up was part of a broader discussion among feminist skeptics about what they saw as the misogyny of some of the old guard. In June 2011, Watson posted a YouTube video mentioning her experiences with men in the movement.
In the resulting furor, Watson was publicly mocked by Dawkins and received a torrent of online abuse. Over the next couple of years, she posted a sample of the abusive comments she received on her blog.
With these issues dividing skeptics, Hensley, by then executive director of CFI's Washington DC branch, organized a new conference called "Women in Secularism," which debuted in May of 2012. It was a space to celebrate the history and accomplishments of secular women, Hensley said, "but also to give a platform so that we could talk about the issues and problems we were facing." In now-deleted comments on CFI's blog post announcing the event, some skeptics argued that the movement didn't have a problem with women, and that the event would amount to "man bashing."
On one panel, Jen McCreight, then a biology PhD student, spoke out about the whisper network. Before going to her first big atheist meeting, she said, "unsolicited I got many emails from different individuals basically warning me which male speakers not to interact with as a young woman."
She didn't name names. But in August of 2013, with accusations swirling about sexual harassment by several other prominent atheists, McCreight pointed the finger at Krauss. On her Blag Hag blog, she described the experiences of two unnamed women. One was Hensley. The other asked BuzzFeed News to refer to her by her first initial, A.
A. was an undergraduate who had first met Krauss in 2008 at the annual American Atheists Convention through her work as a student atheist activist. Three years later, when she and other students walked into the bar at the same meeting in Des Moines, Iowa, A. recalled, Krauss pulled over a chair for her and started running his hand up her leg under the table.
"I kind of shifted away," A. said. "He put his hand on again. I crossed my legs. He put his hand on again. And eventually I had to like physically turn my entire body."
A. was shocked, but didn't want to make a scene, she said. "The last thing I need to do is, you know, yell at Lawrence and then have to deal with any potential fallout."
Krauss denied A.'s account, and said that it was A. who had come on to him, inviting him to join her in the hotel's hot tub. Robin Elisabeth Cornwell, a friend of Krauss's and then executive director of the Richard Dawkins Foundation for Reason and Science, was also there, and backed his account. A. denied mentioning the hot tub or flirting with Krauss. Benjamin Wurst, one of her student companions, told BuzzFeed News that, as they left the bar, A. told him Krauss had put his hand on her.
Some CFI staff, too, were concerned about Krauss's behavior, and it was a point of contention when the organization's leaders were considering whether to invite him as a featured speaker on a cruise to the Galápagos Islands. He was by then an honorary member of the organization's board of directors.
"I really don't want Krauss on this trip," Patricia Beauchamp, CFI's business and finance manager, emailed CFI's then-president, Ronald Lindsay, on March 11, 2013. "His behavior on past trips has been offensive to many and this is a very expensive and small vessel."
She was referring to a 2011 CFI cruise of the Greek Islands. Krauss had reportedly propositioned a woman to join him and a female companion for sex in their cabin. (Both Krauss and his companion on the cruise, now his wife, told BuzzFeed News that the incident did not happen.)
Lindsay's response to Beauchamp's email focused on the bottom line: "Is it your position that Krauss will keep us from selling cabins? If so, you need to say so expressly, and you also need to give me some evidence. If Krauss is not invited, this will be a major issue, so i need facts, not speculation."
Beauchamp noted the "report of unwanted sexual attention given to one guest." She concluded, "This is not the kind of person I think should represent us on a cruise."
Beauchamp declined to comment for this story. Lindsay told BuzzFeed News that, after Beauchamp's email, he discussed the incident with the passenger in question. "I did call the guest and she substantially confirmed what Ms. Beauchamp had said. I apologized on behalf of the organization," Lindsay said by email. He also said he discussed the incident with Krauss, who denied it. Krauss was invited on the cruise.
Hensley had by then started talking about the incident in the Washington, DC, hotel room, telling several CFI colleagues, including Lindsay. He said he told her she "probably" could file a complaint.
Lindsay no longer leads CFI, which has since merged with the Richard Dawkins Foundation for Reason and Science. Dawkins did not respond to requests for comment, and the organization's current leadership stated that it "follows its policies and procedures regarding complaints of improper behavior, and will continue to do so, to further its goal of ensuring the safety and well-being of attendees, guests, volunteers, and employees at its events."
After Krauss left a comment on McCreight's blog denying her allegations, she took the post down. "Well, Famous Skeptic is vaguely threatening to sue me," McCreight wrote the day after her initial post was published. "Since Famous Skeptic is rich and I am poor, and since my two sources are too terrified to openly speak out," she said, "I have removed the part of my previous post that refers to him so I don't go bankrupt with legal fees."
McCreight declined to be interviewed for this article. A second blog post published at about the same time by another young skeptic, Ed Cara, which described the allegation about the 2011 cruise, was also quickly taken offline.
The allegations were purged from the web, but after a visit to Melbourne, Australia, in November 2016, Krauss was accused of sexual harassment once again.

The incident happened at a dinner held at the Melbourne Zoo as part of the Australian skeptics national convention, where Krauss was a featured speaker. Shortly before the conference, said Melanie Thomson, a microbiologist from Melbourne and another invited speaker, she was warned about Krauss's reputation by Michael Brown, an astronomer at Monash University in Melbourne.
"So I was like a watchdog, making sure that nothing untoward happened," Thomson told BuzzFeed News in November. With conference delegates chatting over drinks, one of her friends asked Krauss for a selfie. As the woman held out her phone to take the picture, Thomson said she saw Krauss reach over her friend's shoulder and grab her right breast.
"As soon as she reacted, which was instantaneously, she bodychecked him and then she spun around," Thomson said.
Two other attendees told BuzzFeed News that they also witnessed the incident. "I saw him reach for her breast," Michael Marshall, a speaker at the meeting, told BuzzFeed News. "I saw her react."
"I saw him reach for her breast," Marshall told BuzzFeed News. "I saw her react."
"I witnessed Lawrence Krauss reach and touch the victim's breast," Jo Alabaster, another speaker, told BuzzFeed News by email.
The photograph in question shows Krauss's hand in motion in front of the woman's shoulder. BuzzFeed News attempted to reach the woman in the photograph, but she did not respond.
Others at the conference said the woman mentioned the incident to them, and the selfie was passed around at a party she attended the next evening. She did not complain to the meeting's organizers.
In July of 2017, Thomson filed formal complaints about the incident with Arizona State University, and with two schools where Krauss had visiting appointments: the Australian National University in Canberra and the New College of the Humanities in London.
Krauss denied that he groped the woman. "I often put my hand up in front of a camera if there is a flash, as I specifically request selfies not to include flashes, so that I don't end up with a series [of] bright spots in front of my eyes for the next half hour," he told BuzzFeed News by email.
The New College of the Humanities did not investigate the complaint; the other two schools did. In an email, Arizona State informed Thomson that it "did not find a violation of university policy." And the Australian National University wrote to her noting that the photo, by itself, did not prove physical contact, and that officials could not reach the woman, whose identity was not disclosed in the complaint.
"Based on the material available to the University, we do not have sufficient evidence to substantiate the allegations," ANU's letter said.
But that's not how Krauss described the schools' findings. He told BuzzFeed News that "both Universities independently concluded that the report was unsubstantiated and fabricated with malicious intent."
Both schools rejected this characterization.
"ASU did not find the complaint 'fabricated with malicious intent,' and did not make any such statement," Arizona State told BuzzFeed News. "The characterisation by Professor Krauss that The Australian National University (ANU) found the complaint to be 'unsubstantiated and fabricated with malicious intent' is false," ANU said.
On Nov. 3, after the ANU complaint was closed, Krauss resigned his position there, citing unrelated personal reasons.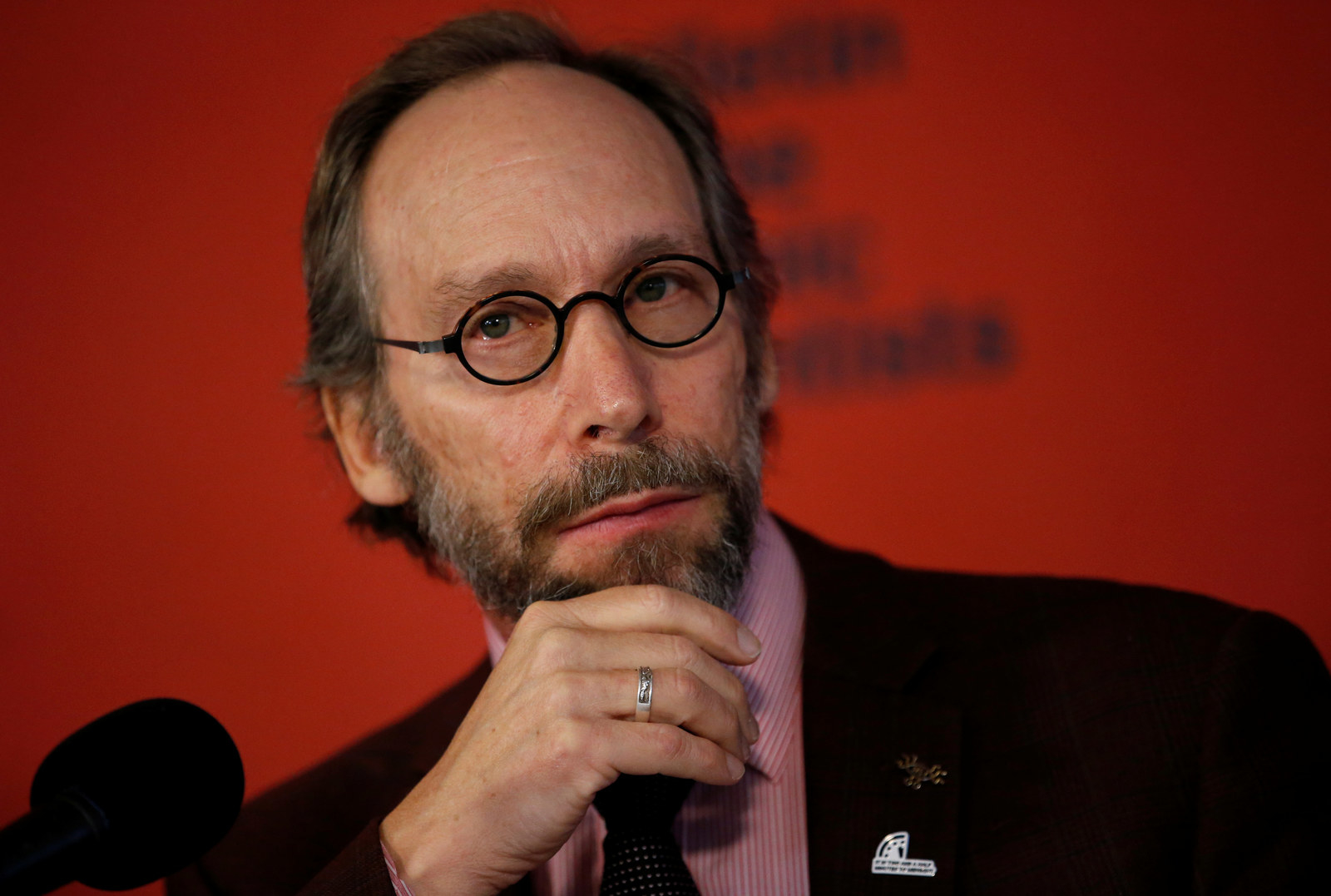 When defending himself against various allegations, Krauss repeatedly invoked his affiliations with universities and other professional organizations.
"I treat people I interact with with respect, and I work hard to support and mentor students, colleagues, and members of the general public, and this is supported by the institutions of which I am a part," Krauss wrote in one email. "I do not sexually harass people."
But four former employees of Arizona State's Origins Project told BuzzFeed News that Krauss's workplace behavior was sometimes offensive, calling him a "sexist" and a "womanizer."
At a dinner event at the school's University Club in October 2015, for instance, a 19-year-old undergraduate said she was left feeling acutely uncomfortable when he looked at her from head to toe, smirked, and told her he liked the short jumper she was wearing. Two eyewitnesses confirmed her account. In April 2016, an Origins staffer angrily posted on Facebook about how Krauss "suggested that I should dress up like a hula girl while advertising for an event." Another employee was so upset by his behavior that she started keeping a written record of offensive incidents.
"Said he understood why people didn't like to hire women of child bearing age because it isn't fair to have to pay maternity benefit," she wrote in one entry. "Said he's going to buy me birth control so I don't get pregnant and inconvenience him. Asked if I was planning to get pregnant."
The women said they did not report any of these incidents to the university, and Krauss said that no one had ever complained to him.
"Our team works in a transparent environment of candor and trust, where people can thrive and discuss all issues openly and frankly with mutual respect as part of a safe supportive team," Krauss said by email.
In December, after BuzzFeed News contacted him about allegations of sexual harassment, Krauss tweeted a link to an article that argued the #MeToo movement was morphing into a "Warlock Hunt." A month after that, he tweeted a story about French women denouncing #MeToo, writing, "I find their statement brave and thought-provoking, representing free-thought and skepticism at its best."
The rise of online movements such as #MeToo has increasingly divided the skeptics into two camps: those who campaign for social justice and those who rail against identity politics. Several women — and men — interviewed by BuzzFeed News said they have stopped attending skeptic events because of this hostility.

"I've just become so disappointed and disillusioned with a group of people who I thought at one point were exemplars of clear thinking, of openness to new evidence, and maybe most importantly, being curious," philosopher Phil Torres told BuzzFeed News. "This movement has tragically failed to live up to its own very high moral and epistemic standards."
What's particularly infuriating, said Lydia Allan, the former cohost of the Dogma Debate podcast, is when male skeptics ask how they could draw more women into their circles. "I don't know, maybe not put your hands all over us? That might work," she said sarcastically. "How about you believe us when we tell you that shit happens to us?"
After Hensley told her employers at CFI about what happened with Krauss, she became more vocal on Twitter about other examples of harassment in the skeptic community. A flood of abusive tweets and memes followed, including rape and death threats referring to her as a triggered snowflake. "I got so mentally ill that it literally came down to, it's this or my life," Hensley said.
By 2015, nine years after she met Krauss in the hotel room, Hensley could no longer handle the sexism in the movement, she said, and she quit her job at CFI. She now spends most of her time at home and tries to avoid going online. She's disappointed and angry, she said, at the skeptics' refusal to believe not only her claims about Krauss, but other women in secularism about the misogyny they've faced.
Skeptics "believe that extraordinary claims require extraordinary evidence. But these weren't extraordinary claims," Hensley said. "These things happen to women all the time."●
Disclosure: Between 2007 and 2009, Virginia Hughes was a freelance copy editor for two scientific journals published by the Center for Inquiry.