All The Wonderful, Weird, And Sometimes Miserable Things People Remember About Sears
Love it or hate it, Sears has been a big part of people's lives for a long, long time.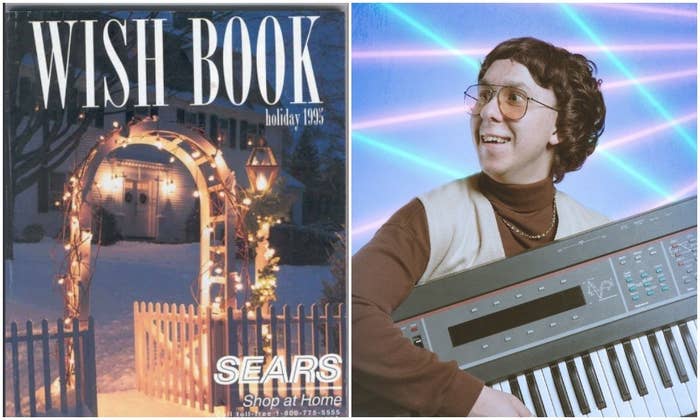 Sears Holdings, which owns Sears and Kmart, filed for bankruptcy today, 125 years after it was founded.
The company, which has been struggling to compete for many years with its brick-and-mortar and online competitors, began at the end of the 19th century as a mail-order catalog company. In the 1920s, Sears started opening stores, and it eventually became America's original "everything" store. Indeed, Sears sold everything: appliances, houses, insurance, wedding rings (Lyndon B. Johnson bought one there for Lady Bird for $2.50), clothes, and toys.
It founded the insurance company Allstate and it came up with the Discover credit card. The company also introduced household brands for many Americans, like Kenmore, Craftsman tools, DieHard, Silvertone, Supertone, and Toughskins jeans.
Sears was powerful — the Amazon of the '70s, you might say, except you had to order via catalog, and two-day shipping wasn't part of the routine.
News of the company's reorganization bankruptcy — in which it will close 142 of the fewer than 700 remaining Kmart and Sears stores by the end of the year — led many customers on social media to share both good and bad memories of the iconic retailer.
Here's what people remember the most.
1.
That book of dreams known as the Sears catalog.
2.
A catalog that in its day "undermined white supremacy in the rural South," illustrating how retailers played a role in challenging or supporting "a larger system of power."
3.
The torture chamber that was the Sears portrait studio.
4.
Getting glasses at Sears.
6.
Chicago's Sears Tower (now the Willis Tower), which was the tallest building in the world when it was completed in 1973.
7.
Those horrible, sadistic "perma-prest" Toughskins jeans.
8.
Did I mention that larger Toughskins jeans were actually labeled "husky," just in case being a kid wasn't traumatic enough already?
9.
Those bikes.
10.
The shiny new appliances.
12.
Literally everything. "We even bought our wedding rings at Sears."
13.
A $10 prom dress.
14.
Cherry sours at the candy counter.
15.
And if you go further back: Sears' Allstate car, which cost about $1,500. It went out of production after just a couple of years.
16.
Mail-order house kits, which Sears sold in a "Modern Homes" catalog from 1908 to 1940.
17.
This schoolhouse was in the 1908 "Modern Homes" catalog, although it's not clear if Sears ever sold one.
18.
And headstones. In fact, you can still buy urns at Sears.