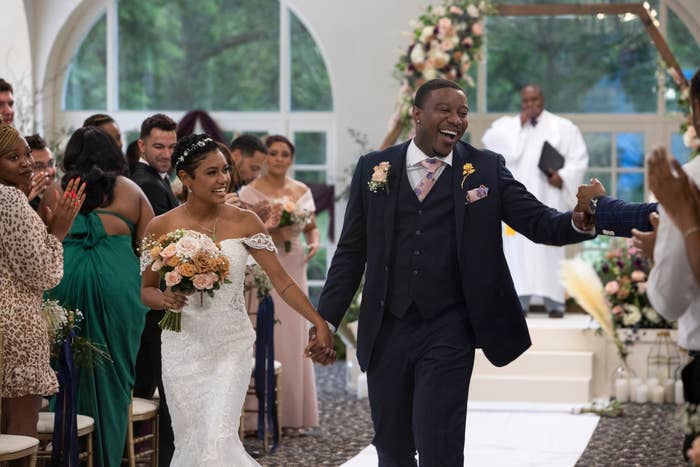 About a month before Love Is Blind: After the Altar Season 2 dropped last week, news broke that both of the married couples, Iyanna and Jarrette and Danielle and Nick, were getting divorced. The news made watching the three-episode epilogue, filmed a year after Love Is Blind Season 2, a surreal experience. Danielle and Nick gushed about their love. Deepti and Kyle flirted with each other, though they would both later reveal that they had gone their separate ways. Whatever naive promise Netflix made to viewers that it is possible to find a soulmate by talking to a person through a wall — while trapped in an isolation pod, liberated from the typical distractions that come with a partner's appearance, social context, or other actual real-life circumstances — has been harshly eviscerated. It makes you wonder what the point of this so-called blind love experiment even is anymore, and whether there's anything interesting left to explore in Season 3, which will be released next month.

After the Altar takes viewers back to the Season 2 cast about one year after the finale.
There are a lot of difficult emotions in these three episodes: Iyanna has moved out because Jarrette's ritual partying made him an absent husband; Jarrette, despite his charm, mainly seems concerned about living up to his self-image as a committed husband ("I didn't sign up for this to not be the man I know I can be," he said) rather than sincerely addressing the pain his wife routinely endures because of his actions.
Natalie and Shayne got back together after the Season 2 finale, in which she left him at the altar, but are now broken up as a result of alleged messages she discovered between him and Shaina, his other connection from the pods; Shayne peaced out after his breakup with Natalie to go heal and work out, and now seems semi-content with being single for a while. Shaina, who dumped Kyle after the pods (not a bad decision, since she only ever seemed lukewarm about him at best), is now in a serious relationship with a Christian guy named Christos and engaged to him by the end of After the Altar. She denies any inappropriate exchanges with Shayne. Kyle and Deepti, the contestants who both made terrible matches in the pods, are now besties with seemingly matching nose rings who clearly want to sleep with each other but are worried about spoiling their friendship.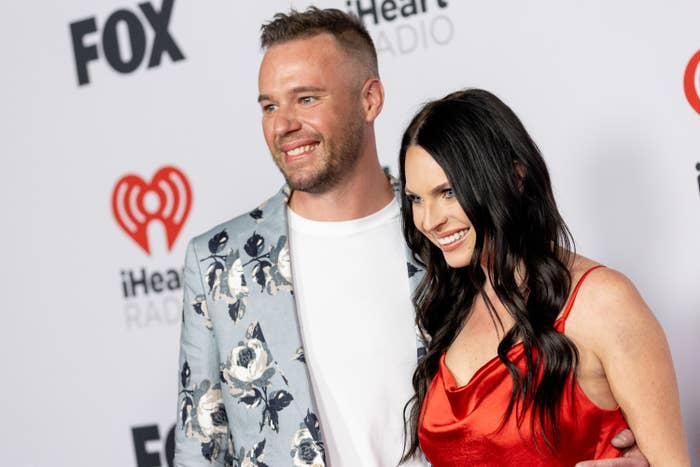 Mallory remains single and guarded and kind of sad; her ex-fiancé Sal brings his annoyingly energetic new girlfriend Jessi to the show to, I don't know, further punish the woman he said no to. Married couple Nick and Danielle smile, laugh, and banter about their costume parties and misfortune-plagued travels (a concussion, a capsized canoe, a power outage); they seem solid, although, you know, from their subsequent divorce announcement it looks like this was their act for the public, and a lot of hard stuff was happening off camera. (Shake, who made clear he prefers thin white women but matched with Deepti and spent most of Season 2 discussing his concerns about his fiancé with everyone except her, does not return for this special.)
I was drawn to Love Is Blind initially because I am an almost-middle-aged woman who in my heart values uncool things like love and commitment. I also still crave, in this racist, sexist society that can't seem to stop valuing women based on their appearances, a glimpse of an alternative.
The first season of Love Is Blind was pretty self-serious about the concept that our ability to detect true, lasting love would be enhanced when we're not just indulging our primitive and highly problematic impulse to chase people who we find hot. "Everyone wants to be loved for who they are, not for their looks, their race, their background, or their income," host Vanessa Lachey said in Episode 1. "Psychologists believe that emotional connection is the key to long-term marital success, not physical attraction," Nick Lachey continued.
Season 1 brought us interracial couple Lauren and Cameron, an incredibly sweet pairing, and Amber and Barnett, if it's frat house romance instead that appeals to you. As far as we know, these couples remain together, and they kept me interested enough to watch another season of Love Is Blind.
Season 2 gave me none of that. Shake, unable to get past the fact that Deepti is Indian (like him), didn't seem to remotely understand the point of the experiment. The two couples who moved forward with marriage didn't transcend any obvious hurdles that would have kept them apart had they met in a more conventional way. One year later, After the Altar shows that the emotional connections these people made in the pods — the very premise of the show — didn't spare their relationships from any of the mundane and destructive problems the rest of us face.
It's hard not to conclude from a series that has only produced two lasting marriages so far that, yes, strangers can have chemistry without seeing each other, but love is difficult to find, and marriages are even harder to sustain. Perhaps most crushingly, After the Altar reminds us that even once you find love, it may not be enough. Breakups aren't bad, of course — we've all left relationships for the better — but the problem with a lot of dating isn't that we know what people look like. The problem is that we are all imperfect creatures with a limited capacity to deal with our own problems and those of our partners.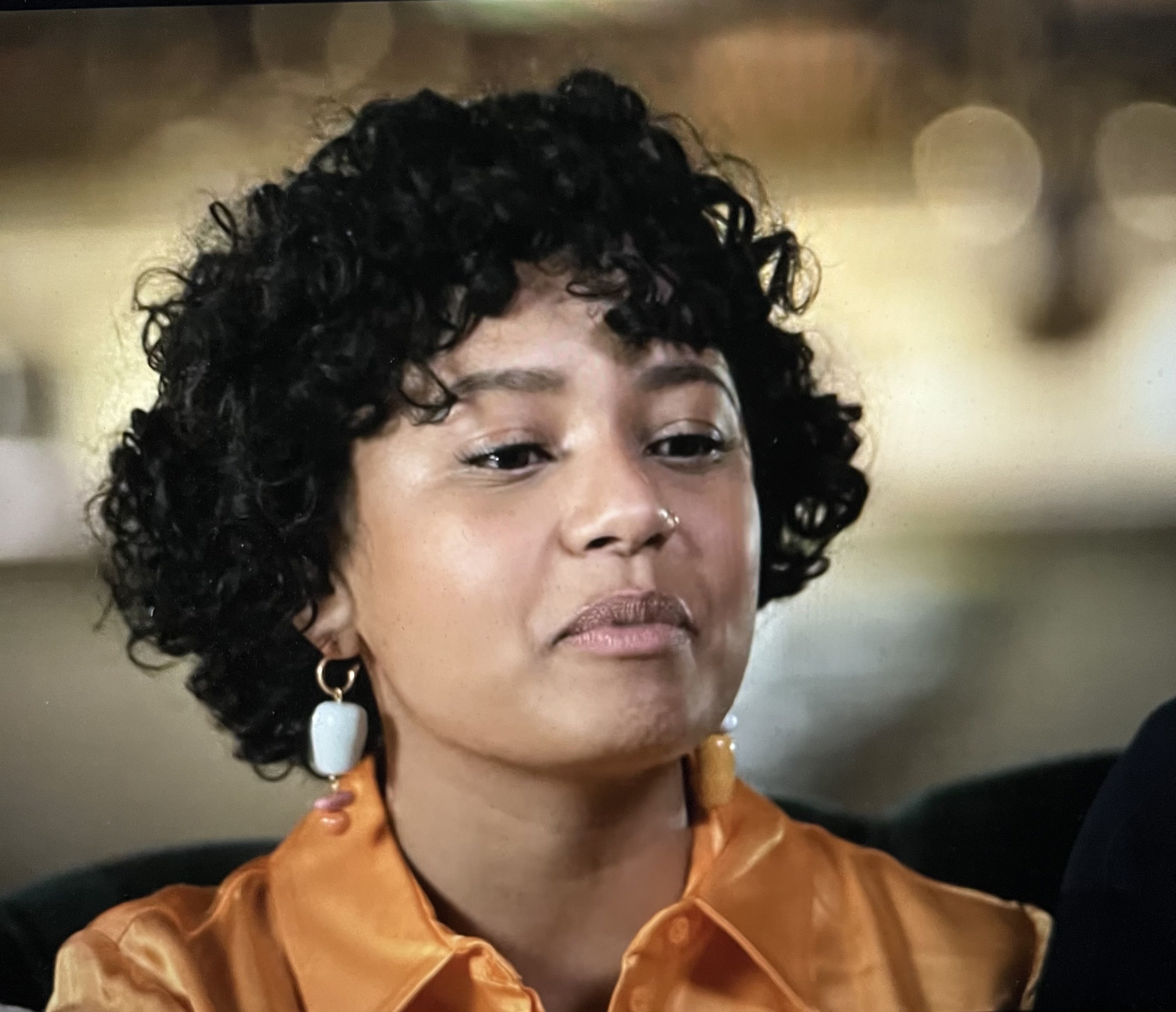 I was left particularly heartbroken for Iyanna, who, despite marital issues (which include the fact that Jarrette will actually poop while she's still in the shower), remained bubbly and goofy on camera and still hoped to work things out because she believed in her and Jarrette's love. They maintained a delightfully playful chemistry and some physical intimacy on camera (the man picked her wedgie for her!). But at the dinner where their loved ones offered supportive counsel, we are reminded that behind Iyanna's bright smile are deep issues around abandonment (in Season 1 we learned she was raised by her cousin starting at age 9, and later adopted by her godparents as an adult), traumas that Jarrette seems to treat carelessly because he is more committed to his friends and can't let go of his persona as pack leader at the clubs. He normally doesn't come home until morning as Iyanna waits alone. There were signs of this during their courtship in Season 2, and these are the kinds of troubling habits you'd really come to understand over the course of a normal relationship, not in a dating pod. Had the show not foisted an altar on these two after dating for just a month, my bet is they would not have gotten married. The special ends with Iyanna bringing her belongings back to their place, where Jarrette promises to be a better husband over a sweet picnic he's laid out on the rug with a mini wedding cake, a renewed vow of sorts. It's a bittersweet ending, knowing it wouldn't work out.
I don't have much to say about Nick and Danielle. They seemed to enjoy doing activities together — "It's nice to just get away," Nick said, perhaps ominously — and their energy was fine, I guess. The show framed their marriage as a success story until the very end, when an epilogue reveals they had decided to end their marriage, and I mostly feel misled by the optimistic tone After the Altar tried to create.
Now that this reality series has actually gotten real, with an entire season's cast broken up (some bitterly), I'm no longer sure Season 3 will be able to convincingly offer a beachy, boozy, surrealist escape from the unsolvable relationship problems many of us regularly face.
"Two flawed weirdos trying to make it work," Iyanna and Jarrette concluded as they clinked their gold goblets. It's about the most honest comment to come from this show. ●