San Jose State University officials took little to no action in response to a warning that students said they were harassed by a professor more than a year and a half before before a formal complaint sparked a school investigation, documents obtained by BuzzFeed News show.
In fact, campus administrators insisted for months that the professor, Lewis Aptekar, 72, had not been the subject of previous complaints, something that newly released emails contradict. The emails show that in 2014, Aptekar was the subject of a harassment report filed by an associate dean on behalf of two students who complained about "some sexually charged encounters" with Aptekar and who wanted to remain anonymous, while other faculty had heard students accuse Aptekar of "sexist" behavior.
A year later, Aptekar, then chair of a department in the SJSU College of Education earning over $113,000 in salary, was accused of wrongdoing again, in a complaint that officials did acknowledge. After that complaint, a university investigation found him in violation of the school's sexual misconduct policy and suspended him for 10 days without pay. He had to undergo sensitivity training but kept his chairmanship.
The university is now investigating the 2014 allegations that several administrators previously said didn't exist, BuzzFeed News has learned. Aptekar is on paid leave pending the outcome.
The school administrators' failure to acknowledge the 2014 allegations drew scrutiny from the Santa Clara County District Attorney's Office, which investigated whether administrators tried to conceal information during the later probe of Aptekar. The DA investigation focused on the dean and associate dean of the College of Education at the time, Elaine Chin and Mary McVey, who had both said there'd been no "formal or informal complaints against" Aptekar during their time at SJSU. That was only true, according to Deputy District Attorney John Chase, because under the school's criteria at that time, anonymous complaints were not considered official complaints at all. Chase wrote in a September 2016 email obtained by BuzzFeed News that he found this "suspiciously convenient," but Chase closed the investigation without pressing charges. Though they are still professors at the school, Chin and McVey are no longer deans there. The university declined to say why they left those roles.
A classmate told the university that, during at least eight class sessions, she witnessed Aptekar ask the student if he could date her.
Jason Laker, an SJSU professor in Aptekar's department who has handled campus sexual misconduct cases at other campuses, brought the case to the prosecutor's attention because he was "distressed" at how the university handled the allegations against his colleague. "Students work so hard to come here," Laker told BuzzFeed News, "and they need to be given what they're here for," including swift responses to reports of sexual harassment on campus.
Colleges, including renowned California universities like Stanford, University of California Berkeley, and UCLA, have increasingly faced claims in recent years that they dismissed reports of professors sexually harassing women.
The revelations about SJSU show problems extend to the California State University system, which is predominantly funded by state tax dollars. SJSU has a student body of more than 30,000 and has 3,500 non-student faculty and staff. Eight employees, including Aptekar, were found to have committed sexual misconduct between 2014 and 2016, according to records obtained by BuzzFeed News, but only one — a financial aid adviser caught looking at porn at work — was fired.
SJSU President Mary Papazian ordered a review of how the university dealt with Aptekar's case and promised "appropriate systematic actions based on what we learn." Papazian is finishing her first year as SJSU's president and will celebrate her inauguration on May 4.
In an interview, Papazian said that the university has changed how it deals with sexual misconduct. It now publicizes how many assaults are reported and their outcomes. It has appointed new administrators to oversee Title IX compliance and changed procedures on how faculty must handle claims that professors are harassing students. Had this system been in effect in 2014, when a faculty member submitted a report against Aptekar on behalf of two students who wanted to remain anonymous, Papazian said there would have been a more thorough investigation.
If the same report was made today, Papazian said, "we would follow up and request the names of the anonymous sources. So that would be handled rather differently than it was two years ago."
Documents obtained by BuzzFeed News came through sources with knowledge of the 2014 case, and via an open records request submitted in September that was fulfilled last week.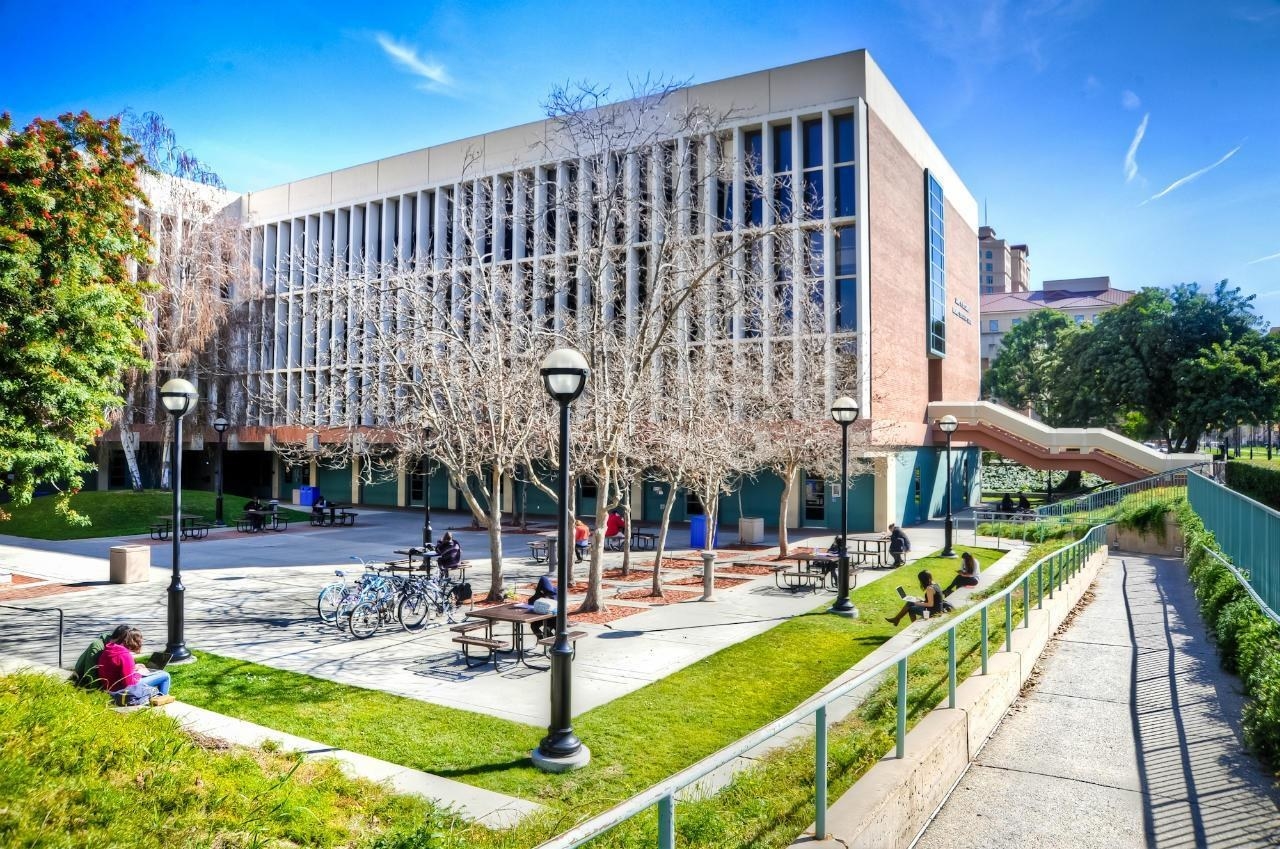 The files show David Bruck, an associate dean, emailed Julie Paisant, the head of the university's equal opportunity office, on Aug. 12, 2014, to report that two female students told him "of some sexually charged encounters" with Aptekar. A redacted copy of the email did not go into detail but included the students' allegation that Aptekar "sits too close" to women, and often invaded their personal space.
The more than 1,000 pages of documents do not show what Paisant did with that report. A university spokesperson said that at this point, the administration cannot say with certainty.
Papazian said that as she understands it, there was a request for more information to understand the circumstances of Bruck's report, but she was not sure whether Bruck was told to provide the names of the complaining students. "I don't know it was clear that Julie could've insisted on those names; that is clear today," Papazian told BuzzFeed News.
Aptekar referred an interview request to his attorney, Elisa Stewart. Stewart said the investigation into the later complaint, filed in 2015 and adjudicated in 2016, was flawed and failed to interview multiple witnesses, and she blamed the case on office politics.
Stewart also said Aptekar "was never made aware of prior complaints," referring to the 2014 anonymous ones. The first time Aptekar was told of a complaint against him was after he became a department chair in summer 2015, according to Stewart.
That July, a graduate student filed an official report alleging Aptekar had harassed her in several summer classes by frequently asking her if she was single and whether she'd date him. On one occasion, she said, Aptekar grabbed her hand and said, "If I was with you I would never leave you." A classmate told the university that, during at least eight class sessions, she witnessed Aptekar ask the student if he could date her.
The university concluded that Aptekar is "inappropriately using this method to probe for more personal information."
A former grad student in the department interviewed as part of the investigation said that two years earlier, in 2013, Aptekar asked her on dates and insisted she come to his office for "personal counseling" as a condition of the class. Two weeks before graduation, she said she told Aptekar it was "inappropriate" for him to ask his students on dates. "You are graduating in another week or two, you will be done and you won't be my student anymore," Aptekar replied, according to the former student, who did not report her concerns to the university at the time.
But when they were interviewed during the investigation, Chin and McVey both insisted that no one had made "any formal or informal complaints" against Aptekar in recent years.
Aptekar denied harassing students and said if he ever asked someone if they were single, it was related to coursework. But the university concluded that Aptekar is "inappropriately using this method to probe for more personal information than cannot possibly be related to an academic program, and then using that very same information to push for more personal relationships with these women," according to the investigation file.
A 2015 survey of 27 campuses found that grad students were three times as likely to experience harassment by a teacher or adviser. Yet, grad students are often reluctant to come forward with sexual harassment complaints because they depend on their professors and advisers to get started in their careers more than undergraduates do.
It's still unclear whether Chin and McVey knew about the 2014 allegations. Papazian told BuzzFeed News she does not know. Chase, of the prosecutor's office, told BuzzFeed News he could not say whether his investigation confirmed that Chin and McVey knew about the anonymous allegations prior to summer 2016. Chin and McVey did not respond to multiple requests for comment.
Of the eight SJSU employees found to have violated sexual misconduct policies since 2014, most quit.
A department chair in the engineering college, who was caught with porn on their work computer, retired before any action was taken against them. One lecturer in the psychology department who was found to have made gender-based slurs and discriminatory comments in class was given a letter of reprimand and decided to stop teaching at SJSU before they could be suspended. A professor in the School of Management was required to take sexual harassment training in 2014 for, among other things, telling a student assistant she was "dressed to kill" and kissing her on the cheek.
Papazian said the school has hired additional investigators and a new chief diversity officer to help handle cases and feels confident they're headed in the right direction. The university, she said, is "not at all interested in, if you will, sweeping things under the rug."