Pachinko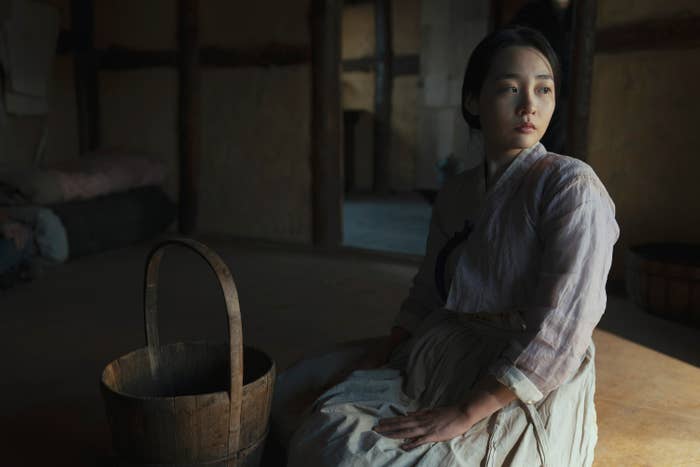 I've been eagerly awaiting the debut of this Apple TV+ adaptation of Min Jin Lee's bestselling 2017 novel of the same name, and I am happy to report that it's fantastic. Gifted with a presumably sprawling budget, showrunner Soo Hugh has crafted an ambitious story about four generations of Koreans living in Japan, featuring a combination of familiar faces — Minari's Youn Yuh-jung, who plays the main character Sunja in her older years, Korean star Lee Min Ho as a wealthy businessperson named Hansu — as well as breakout actor Kim Min-ha, who plays Sunja as a teen. The series, which has eight episodes in its first season, intersperses Sunja's story — from growing up as the adorable only child of a poor couple who own a boarding house in Japanese-occupied Korea to her teenage affair with Hansu, which sparks her eventual journey to Japan — with that of her grandson Solomon (Jin Ha). He's an investment banker who lives in America but has come to Japan to help close an important business deal. With the help of esteemed Korean directors Kogonada and Justin Chon, an inspired score by composer Nico Muhly, and a writers room that includes author EJ Koh — Pachinko is a stunning, if not always easy watch about one indomitable family amid the backdrop of colonialism and trauma. —Tomi Obaro
Where to watch: Apple TV+
Bad Vegan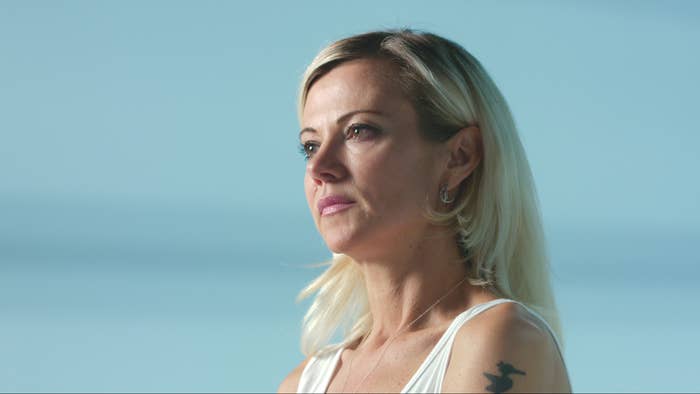 I am obsessed with dogs, but even I would never get into a relationship with someone who told me he could make my pitbull live forever. Yet somehow that's what happened to Sarma Melngailis, the former owner of hip vegan New York restaurant Pure Food and Wine. Blonde and charming, she made it onto the covers of magazines as an ambassador for raw, plant-based cuisine and became a star of the food world; Alec Baldwin used to publicly flirt with her on Twitter. (Fun fact: He met future wife Hilaria at Pure.)
The question is: How did she then become a fugitive who owed millions of dollars to investors and her own staff? The story is both sui generis, bizarre, and miserably familiar: Melngailis met Shane Fox (real name Anthony Strangis), a man whose witty comments she noticed in Baldwin's Twitter replies. Having suffered devastating business and romantic disappointments, she quickly became attached to him. When you put it on paper, the facts are blunt and troubling: He never told her his occupation (though she assumed he was some kind of under-the-radar government operative), and he began to ask her for giant sums of money, eventually insinuating himself into her life and finances until her business completely fell apart.
Melngailis is one of the main talking heads in this four-episode docuseries, lending it immediacy and seeming legitimacy; she's compelling as a figure who lost everything on a relationship bet, but she's also slightly opaque in a way that leaves you feeling a little off balance. Otherwise, the series is well sourced, with plenty of contemporaneous press materials as well as comment from former Pure employees, Strangis's associates, and Melngailis' friends and family. It's racy and bewildering, a sickening entry in the ledger of The Shit Some People Will Do for Love (or, More Likely, Money). The moral of the story: Never talk to a reply guy. —Estelle Tang
Where to watch: Netflix
Atlanta (Season 3)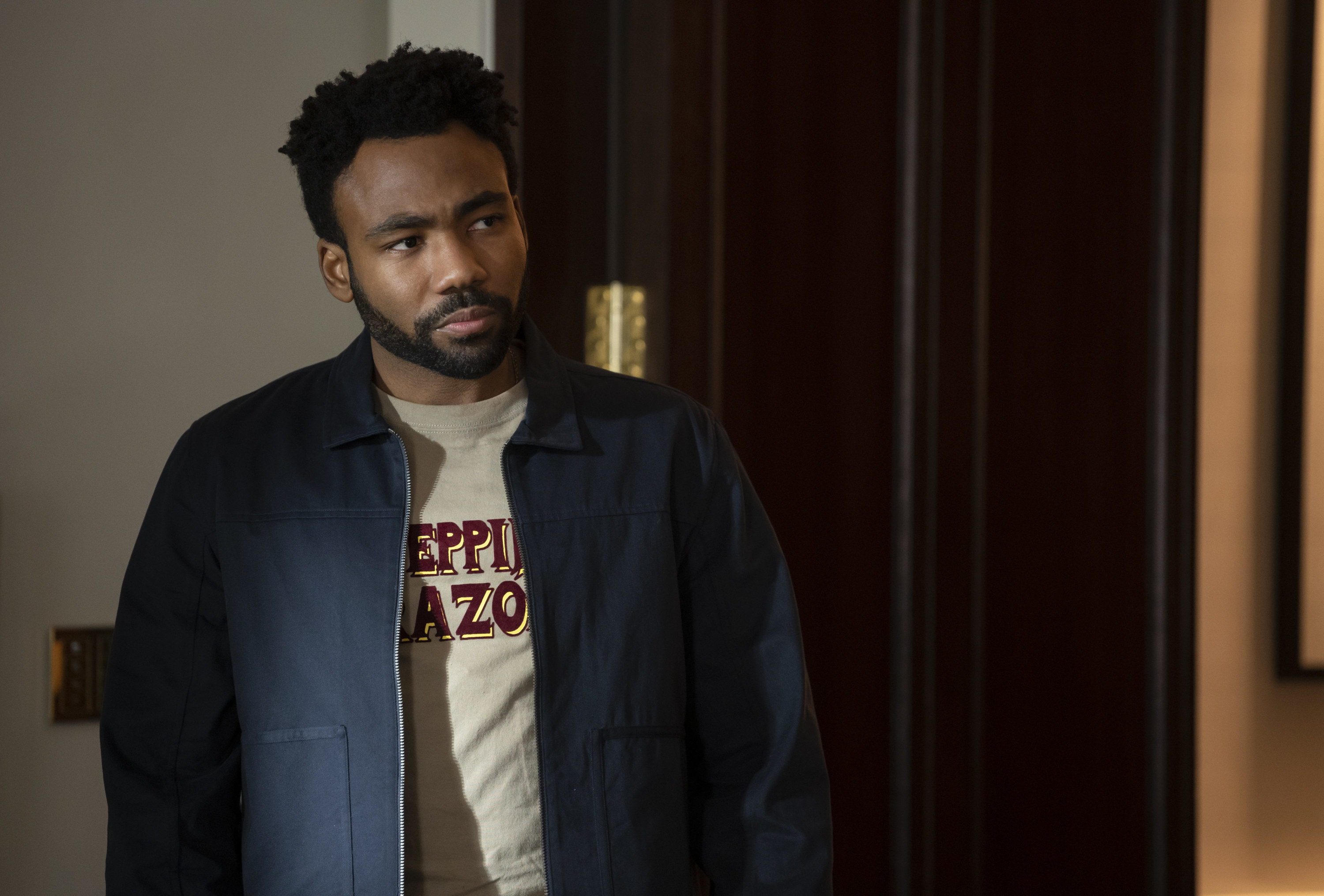 After being off the air for four years — first due to scheduling delays and then because of the pandemic — the much-praised, Emmy-winning comedy-drama from creator Donald Glover is finally back.
And it's definitely worth the wait. I was able to view the first two episodes of the 10-episode season early, and they are filled with eerily relatable moments that speak to the Black experience, in the US and internationally, and best of all without the sinking feeling that it's simply pandering to its intended audience. The first episode begins with an opening fit for a horror movie. Two men fishing on a boat — one white, one Black — discuss what seems to be an urban legend about the government opening a dam, which flooded a city where Black residents once thrived. There's a short frightening moment, which turns out to be a dream from a young middle school–aged Black boy named Larry, and the remainder of the episode takes place from his perspective. Inspired by the tragic 2018 Hart family murder-suicide, the episode is a trenchant look at the ways white people demonize Black parenting styles while never batting an eye when it comes to ostensibly well-meaning white folks who take in Black children.
In Episode 2, we're reacquainted with Earn (Glover), Paper Boi (Brian Tyree Henry), Darius (LaKeith Stanfield), and Van (Zazie Beetz). Here, the show instantly feels familiar again, with Earn oversleeping and nearly missing a flight to Amsterdam while putting out the various fires that his client, Paper Boi, sets up. The crew is split up, with Darius and Van embarking on their own adventure in the city, which takes them to an unexpected venue where they watch a man meet his demise in a surprising way. It's a much slower burn than the premiere but a very strong episode all the same. Atlanta is back, and it's here to make some noise. —Michael Blackmon
Where to watch: FX and Hulu
Bridgerton (Season 2)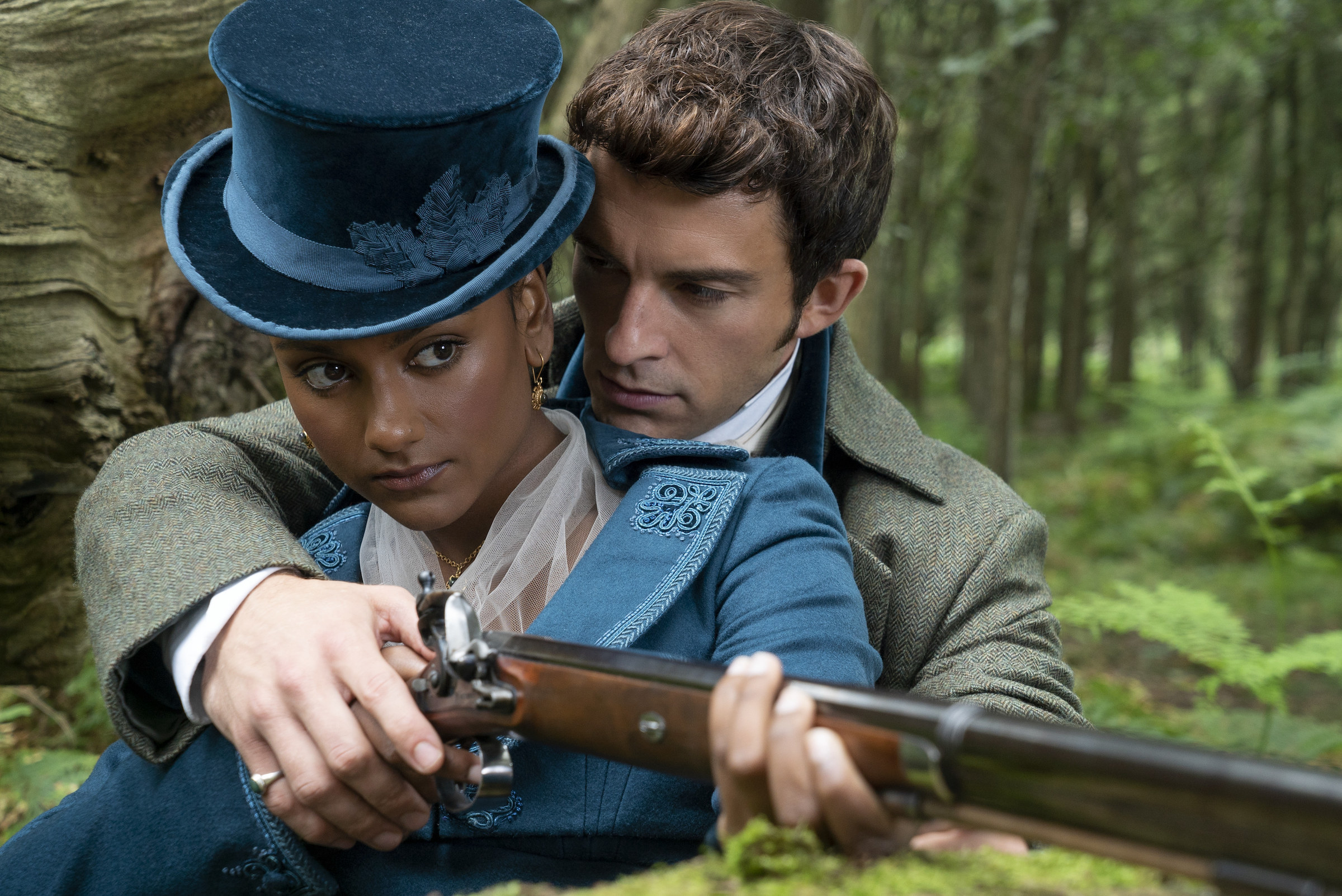 Horny lovers of period dramas will find exactly what they want in Season 2 of Bridgerton, Netflix's wish fulfillment confection. We return to the exploits of the wealthy Bridgerton family, this time following the romantic agony of eldest son Anthony (Jonathan Bailey). When we met Anthony in the first season, he was every bit a rake in the classic romance novel sense: a good catch thanks to his rank and estate, but typically found bedding sexy opera singers whom he would never marry. Now we get a glimpse of what made him like that. The answer is a little bit silly (a fatal bee sting is involved, very My Girl) but mostly sad, and flashbacks illuminate his curmudgeonly hyperfocus on duty and unwillingness to commit.
Enter the sisters Sharma. Kate (Simone Ashley) is an "aged" (she's like 30) harridan, hyperprotective of her rosy, perfect sister, Edwina (Charithra Chandran), who seeks a match in London's high society. Anthony quickly decides that Edwina is the one for him; she's intelligent, sweet, and beautiful, and he has absolutely no feelings at all for her, which is great because his tragic past has led him to believe that you should not marry someone you love. Unfortunately, he immediately falls desperately in love with Kate. And that is pretty much all you need to know about this season! It's just as frivolously fun as the first season, with some rich secondary drama about the identity of the anonymous town gossip, Lady Whistledown, and the fortunes of the tacky, steely Featherington family. All the ladies are wearing nice dresses, Bailey's charm makes the otherwise insufferable Anthony a legitimate heartthrob, and someone has oral sex in a gazebo. If you want anything else from this show, you're barking up the wrong tree. —Estelle Tang
Where to watch: Netflix
Starstruck (Season 2)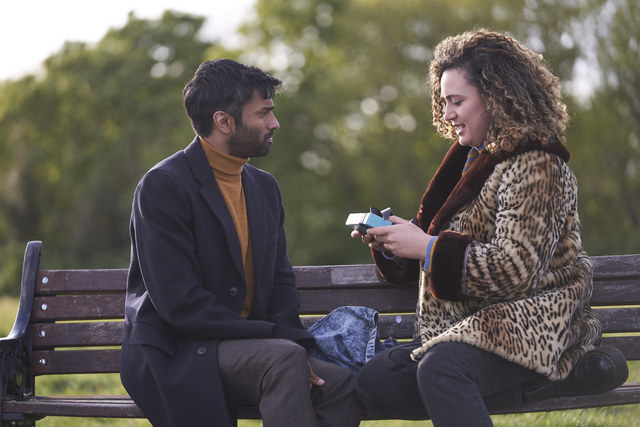 I've described this show to friends as a reverse Notting Hill, but to be honest it's more charming. New Zealand comic Rose Matafeo created and stars in this British comedy about an underemployed twentysomething named Jessie who unexpectedly hooks up with a movie star named Tom Kapoor (Nitesh Patel) and thus kicks off a year of will-they-won't-they shenanigans. In Season 2, after Jessie decides not to get on a plane back home to New Zealand, she and Tom decide to give dating a proper go of it. But their differences in ambition and lifestyle threaten to keep them apart. This season, we get more insight into Tom's family and why they gave him a "white name," and Russell Tovey has a delightful bit part as a gay Guy Ritchie-type movie director diva. But it's Matafeo's flirty chemistry with virtually everyone that makes this show so delightful. With only six episodes, it's a perfect little spring binge. —Tomi Obaro
Where to watch: HBO Max ●