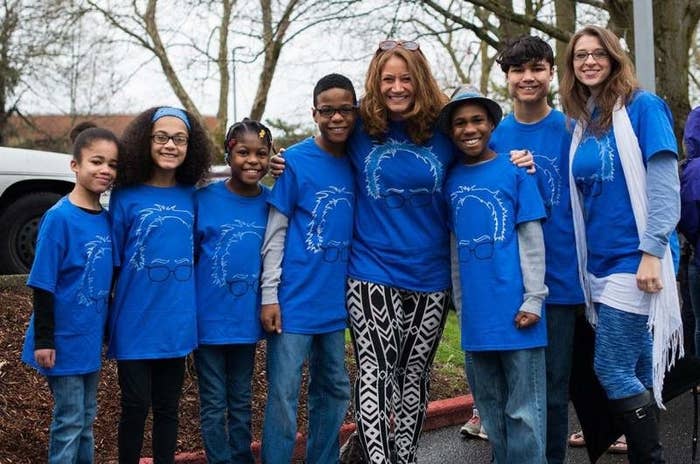 A crash that left a married couple and at least three of their adopted children dead after their SUV plunged 100 feet off a California cliff may have been "an intentional act," authorities said Sunday.

Information from the car's software showed that the car stopped at a dirt pullout area roughly 70 feet from the edge of the cliff, and then accelerated all the way off the cliff until it hit the bottom, Greg Baarts with the California Highway Patrol Northern Division, said in a telephone conference Sunday night.
"It was pure acceleration ... until it hit the bottom of the cliff," Baarts said.
The software's information along with the lack of skid marks or brake marks have led officials to believe that the March 26 crash may have been intentional and not the result of a traffic collision.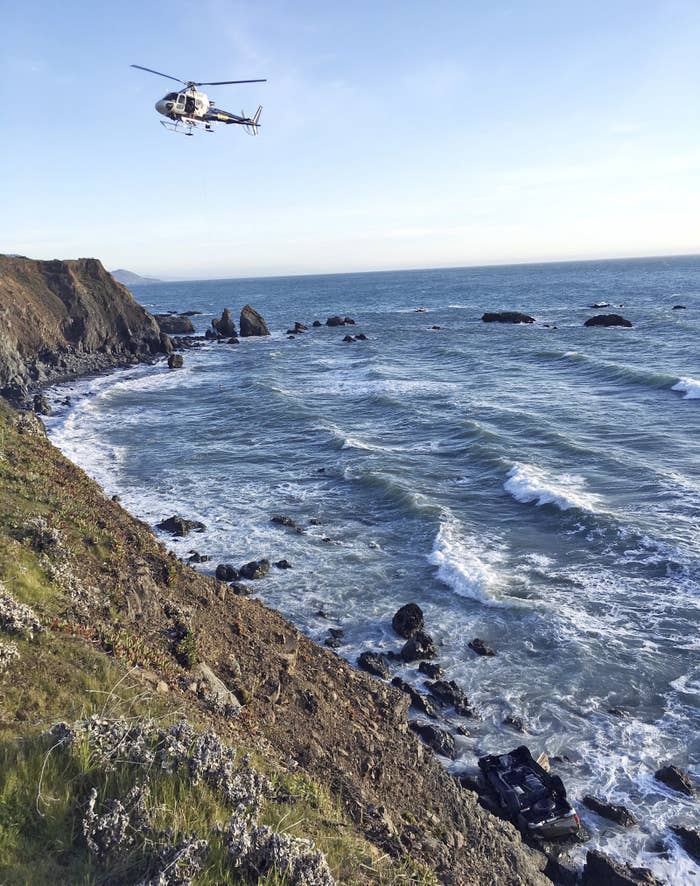 Jennifer and Sarah Hart, both 38, were found in their overturned SUV at the bottom of the cliff near the Pacific Coast Highway in Northern California. Three of their six adopted children, Markis, 19, Jeremiah, 14, and Abigail, 14, were also found dead in the vehicle.
The three remaining kids — Devonte, 15, Hannah, 16, and Ciera, 12 — are still unaccounted for but authorities believe they were in the SUV and may have been washed out to sea.
One of the missing children, Devonte Hart, was the subject of a viral photo in 2014, in which he was seen tearfully hugging a police officer at a Portland, Oregon, protest following the fatal police shooting of Michael Brown in Ferguson, Missouri.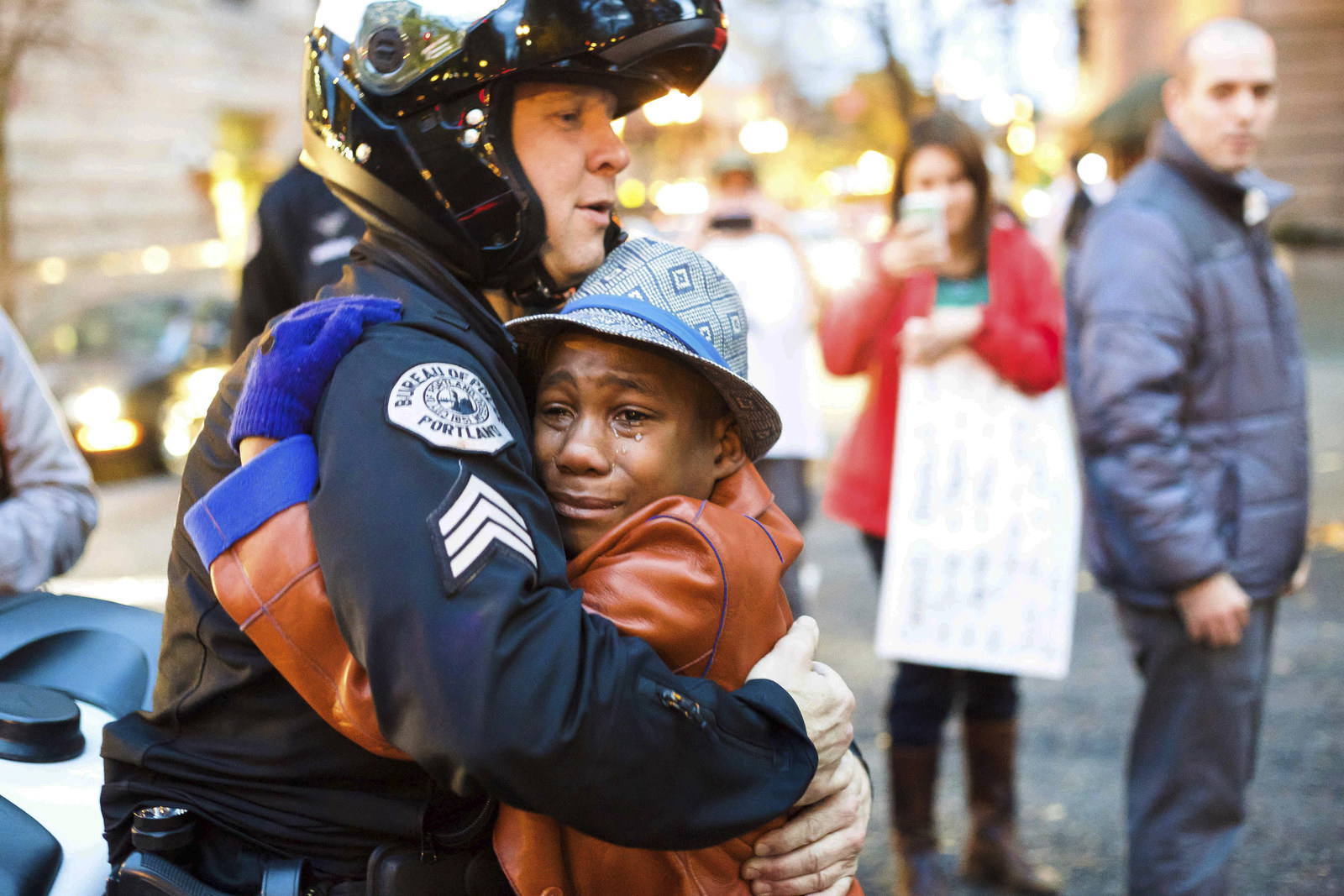 The SUV's speedometer was "pinned" at 90 mph, but that did not mean the car was going at that speed before falling off the cliff, Baarts said, according to the Washington Post. He said the speedometer could have been "unintentionally manipulated" during recovery efforts.
Investigators were looking at a "variety of felony crimes to investigate this with," Baarts said. "I don't think we're in a position to say exactly what crime that is at this point in time," he added.
The Hart family had moved from Oregon to Woodland, Washington, following media attention in the wake of Devonte's viral fame, according to the Mendocino Sheriff's Office.

It is still unclear why the family left their home in Woodland to drive to California, leaving behind many family belongings as well as a pet and some chickens, officials said.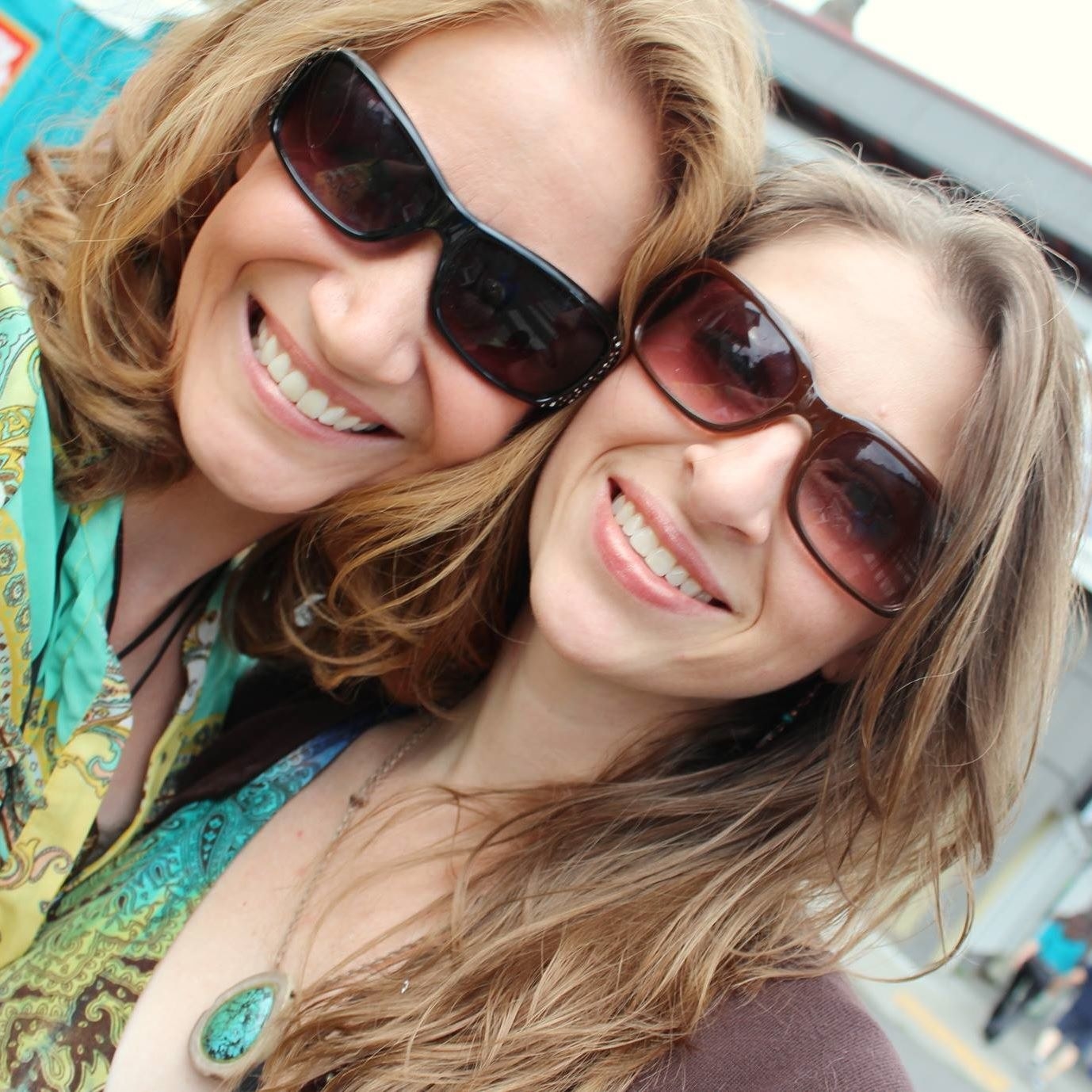 Three days before the crash, the Washington Department of Social and Health Services said it received a referral from Child Protective Services identifying the Hart children as "potential victims of alleged abuse or neglect."

The agency told BuzzFeed News in a statement it had unsuccessfully tried to contact the family on three separate occasions, including on the day of the crash.
"We have not made any findings in this investigation and we had no prior history with this family," the agency said.

In 2011, Sarah Hart pleaded guilty to a misdemeanor charge of domestic assault involving one of her children in Minnesota and was sentenced to a year of probation, according to Douglas County court records.
Sarah Hart told officials that while she and her wife, Jennifer, did not usually use spanking to discipline their children, she "let her anger get out of control" while dealing with her daughter Abigail, who was 6 years old at the time. She admitted that she had spanked her daughter on the backside after bending her over the edge of a bathtub.
The two white women had adopted the six black children — two sets of three siblings — from Texas. Before their adoption, the six children had suffered neglect, starvation, and abuse, according to friends of the Harts.
"These kids faced unimaginable trauma," one of Jennifer Hart's friends wrote on Facebook after the crash. "Jen and Sarah were overjoyed to adopt these children, but it was not a smooth transition," the friend wrote, adding that the children had lost their faith in people and "were developmentally behind, socially behind, and unable to manage behaviors."

"Jen and Sarah accepted all of that and took on the struggles of forming a safe and loving family. It was not easy, and they had their lows," the friend wrote.

In 2014, Jennifer Hart appeared to allude to the difficulties she and her wife experienced after adopting the six children, saying that the night they adopted Devonte, "I cried harder than I had ever cried in my life. I felt like there was no way we could raise this child, and the five others we had adopted."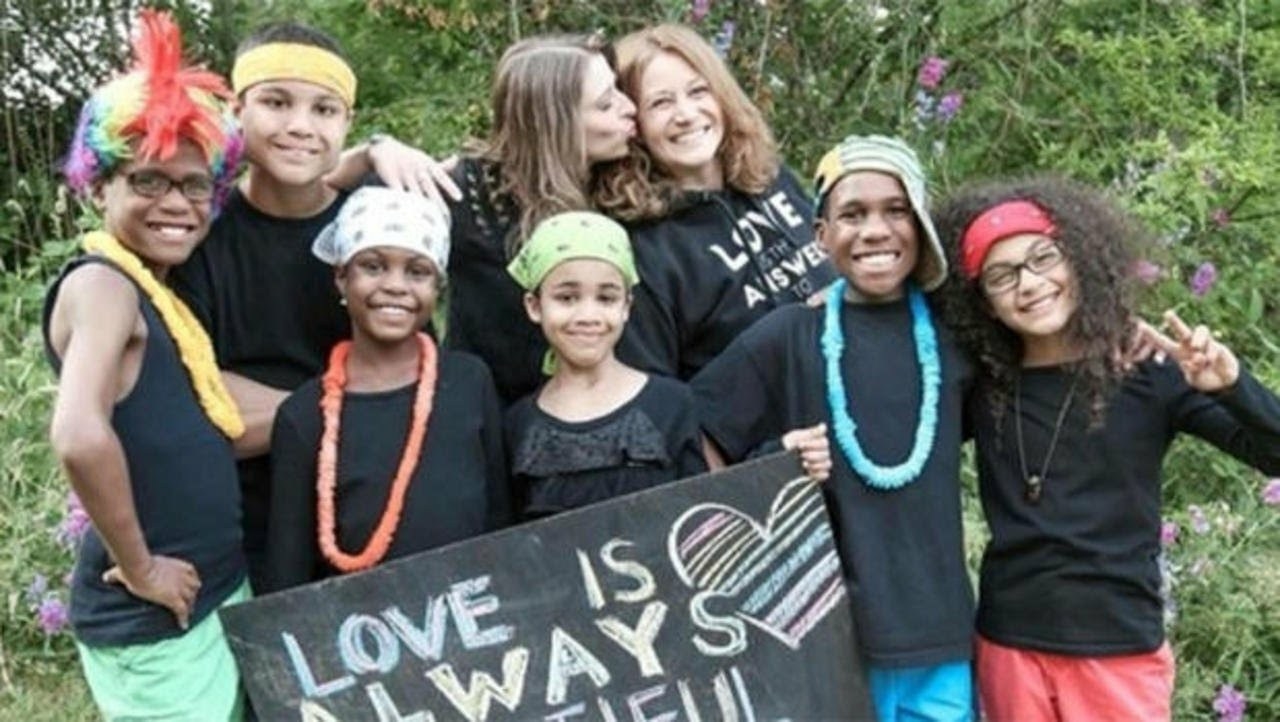 Bruce and Dana DeKalb, the Hart family's neighbors, told the Associated Press that they called child welfare services three days before the crash after Devonte came to their house asking for food almost every day for a week.
According to Dana DeKalb, Devonte told her his parents were "punishing them by withholding food." The DeKalbs also said that one of the Harts' daughters had knocked on their door in the middle of the night last year, saying, "we needed to protect her" because the women were "abusing her."
The Harts' friends have dismissed allegations of abuse and neglect and have accused the media and the neighbors of misrepresenting the family.
"This family was amazing," Jennifer Hart's friend wrote on Facebook. "This couple was the example of marriage and parenting that I looked to and wanted to emulate. Were they perfect? Absolutely not. And maybe there is more to this than I know. But the media and the neighbors who are being interviewed are presenting a very dark picture of a family that brought so much compassion and happiness to this world."


CORRECTION
Ciera Hart's name was misspelled in an earlier version of this post.