Rap Shit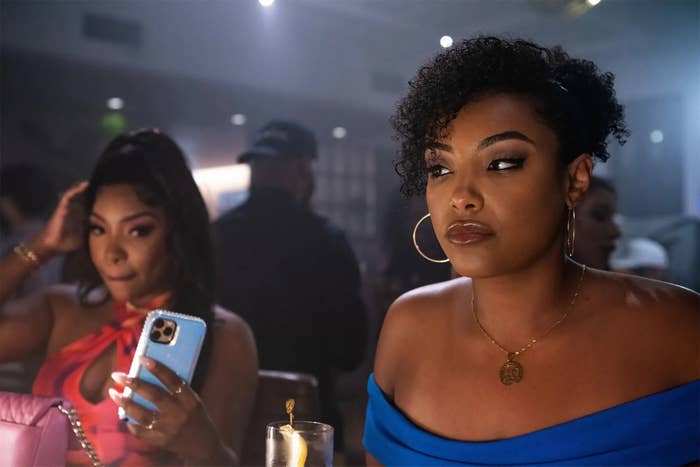 Issa Rae's next HBO venture following the end of Insecure is this vibrant half-hour dramedy about two Miami women who decide to form a rap group. Shawna (Aida Osman) is a college-educated hotel concierge who's trying to kick off her conscious rap career after a producer friend (the hilarious Jaboukie Young-White) abandoned her for pop fame with a white Iggy Azalea–type rapper. Mia, played by Love & Hip Hop: Miami rapper KaMillion, is a single mom who supplements her many jobs with an OnlyFans channel. Once good friends in high school, they went their separate ways — but after an Instagram Live of their freestyle rapping goes semi-viral, they start a rap group in earnest.
Real-life rappers Yung Miami and JT of City Girls are co–executive producers of this show, which has a fantastic soundtrack and feels particularly steeped in the sounds and culture of Black Miami. And while Insecure focused mainly on the lives of solidly middle- and upper-class Black millennials, often at the expense of working-class Black folk, Rap Shit offers varied portrayals of all kinds of hustlers, from Mia's baby daddy, a hip-hop engineer whose struggling to pay for child support, to Shawna's coworker Maurice, who runs a petty credit card scam, to Duke, a queer party promoter who's scrambling to pay her bills and moonlights as the women's manager. While the overreliance on filming scenes through social media can get a bit tedious, the show is still at heart an Issa Rae production, which means there's plenty of awkward charm. —Tomi Obaro
Where to watch: HBO Max
Ms. Marvel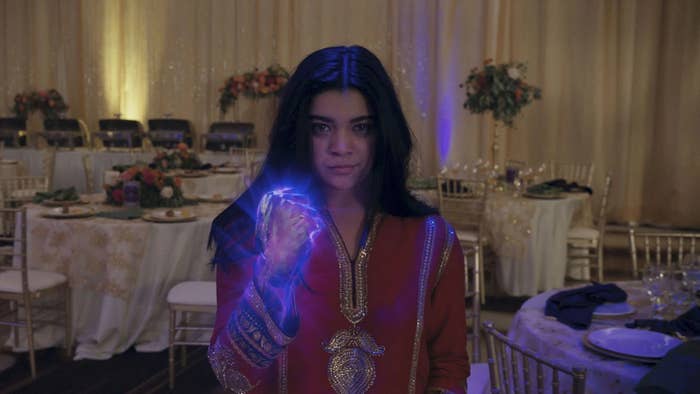 Jinn stories were a prominent feature of my childhood, and, man, they messed me up. In Islamic mythology, the jinn are spirits that live on Earth but are unseen by humans and can take on different physical forms. They don't necessarily mean humans harm, but try telling that to an impressionable 8-year-old who thinks every creak and odd sound in the night signals the arrival of the jinn. A mysterious shadow moved across the darkness? Jinn. Eyes playing tricks on you? Jinn! A feeling that someone is watching you? Jinn!!!!
In Disney's Ms. Marvel, a six-episode miniseries about Kamala Khan (Iman Vellani), a 16-year-old Pakistani American Avengers superfan stumbles upon an old family secret and learns not only that she has extraordinary powers but that her own lineage is deeply entangled with the jinn. But that secret comes with a price, and it unleashes mysterious forces who are after her powers. Yet in Ms. Marvel, the jinn is not necessarily scary or even ominous — it's empowering and at times even healing.
Ms. Marvel feels like a severed story, existing parallel to but outside the expansive Marvel Cinematic Universe (compared to, say, Loki or WandaVision). Its main job is to set up The Marvels, a forthcoming MCU film that will serve as the sequel to 2019's Captain Marvel. But Ms. Marvel's internal world is rich and necessary. Kamala, who lives in New Jersey, navigates the pressures of parental boundaries while protecting an ancient border between Earth and another dimension, all while the series taken on larger, harder topics, such as the overpolicing of Muslim American communities. But Ms. Marvel isn't overly concerned with translating to non-Muslim audiences. It pays off in spades. That it manages to heal my fear of the jinn is just a bonus. —Elamin Abdelmahmoud
Where to watch: Disney+
The Rehearsal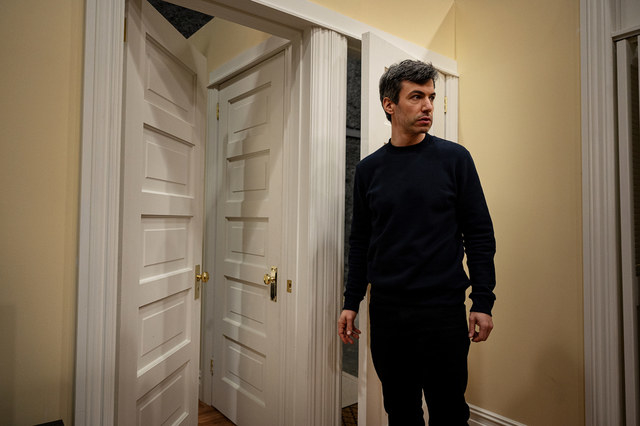 Since Nathan for You aired its final episode five years ago, it left behind a vacuous crater in the TV landscape that, along with How To With John Wilson, is now being filled by The Rehearsal, Nathan Fielder's new project and a natural next step. The one episode released so far made me howl with laughter multiple times. It is also deeply discomforting. It is also the smartest thing I've seen this year.
The premise is deceptively simple: Fielder, still impenetrably deadpan and tepid in demeanor, provides an environment for people to mentally ready themselves for a tense conversation by rehearsing the scenario dozens of times. In the first episode, he helps a man named Kor come clean to a friend on his trivia team and admit that he lied a decade ago about ever having a master's degree.
To get there, though, the show's crew replicates on a soundstage the Brooklyn dive bar where trivia night takes place with head-spinning precision, down to the ripped seat cushions, the tilted artwork on the walls, and the pizza kitchen in back. Here in this hermetically sealed environment, Kor and Fielder can practice the scene and plot every conceivable outcome of the upcoming interaction on a complex flowchart.
On its surface, the show suggests that socially anxious people want to be prepared for a fraught discussion, which can go any number of ways with devastating results. But I am obsessed with the subtext: that men will go to such extreme lengths (and literally reconstruct a bar in Brooklyn from scratch) to put off having a confrontation.
The show routinely peels back its own layers, revealing more than once that Fielder himself has rehearsed his own meetings with Kor and manipulated their surroundings, that the reality we're seeing isn't necessarily truthful. What was implicit in Nathan for You is explicit here; The Rehearsal forces the viewer to think about the ethics of letting these real people's lives be dramatized for our personal entertainment, to ponder our own complicity in that dynamic, and to ask ourselves what difficult conversations we're avoiding. It feels narratively radical that we arrived there in the first episode. —Emerson Malone
Where to watch: HBO, HBO Max
The Lincoln Lawyer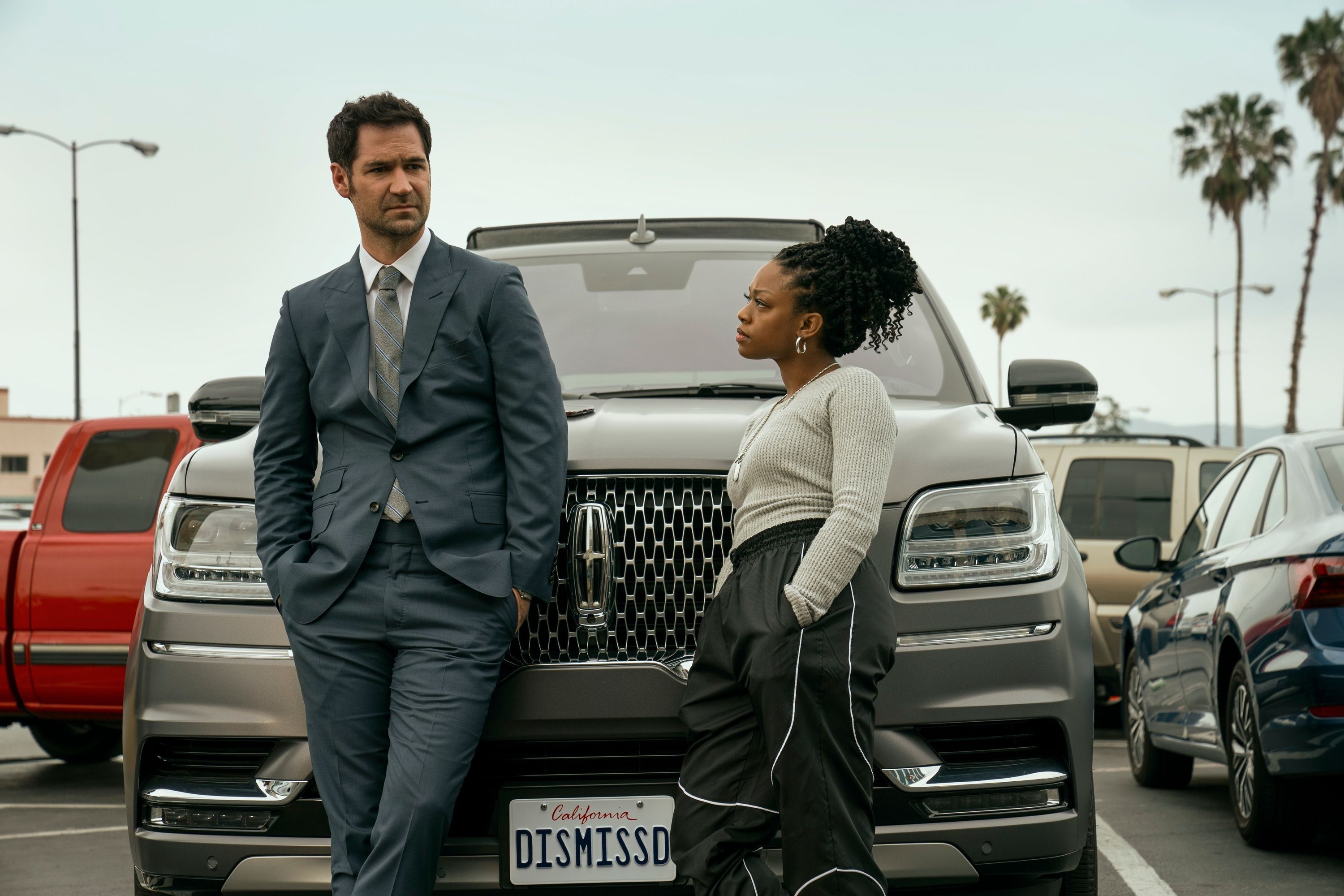 You know that feeling that sets in about four minutes into a legal procedural drama, when your brain empties of all thoughts and you let the soothing predictability of the episode's beats transport you to a meditative state? That's the feeling The Lincoln Lawyer evokes.
The Netflix series was created by David E. Kelley, who long before becoming a mainstay at HBO (Big Little Lies, Nine Perfect Strangers) gave us the legal drama The Practice, its spinoff, the legal drama Boston Legal, and, just to show he has the range, the legal dramedy Ally McBeal. In other words, with The Lincoln Lawyer, you're in capable and well-practiced hands.
His latest series follows Mickey Haller (Manuel Garcia-Rulfo), a wiley but moral lawyer recovering from a drug addiction, who is forced out of a hiatus when a murder sets the wheels in motion for him to inherit another lawyer's practice, including a high-profile case of a tech bro accused of murder. Lots of murder! But if murder isn't enough for you, how's this: Mickey has to balance working, parenting, and managing his relationship with his first ex-wife, Maggie (Neve Campbell), who is also a lawyer. Mickey's quest is aided by his two employees: his second ex-wife, Lorna (Becki Newton), and her fiance, Cisco (Angus Sampson), who is Mickey's shady but reliable fixer.
Technically, the series is an adaptation of The Brass Verdict, the 2008 Michael Connelly novel that serves as the sequel to The Lincoln Lawyer. But the first book was already adapted into a very successful 2011 film starring a very forlorn Matthew McConaughey, and Netflix is probably counting on the significant chance that you remember the movie so you click play.
And click play you should! The Lincoln Lawyer (the TV series, not the movie or the novel) is highly competent, looks expensive, occasionally gripping, and ultimately as low-stakes as it's going to get for you. They shout, "Objection!" A judge sometimes growls, "Sustained!" Sometimes, a grumpy judge even says, "Sidebar, counselors," and then you know the lawyers have really fucked up. Press play and let the warm glow of the TV work its magic. —E.A.
Where to watch: Netflix
Prehistoric Planet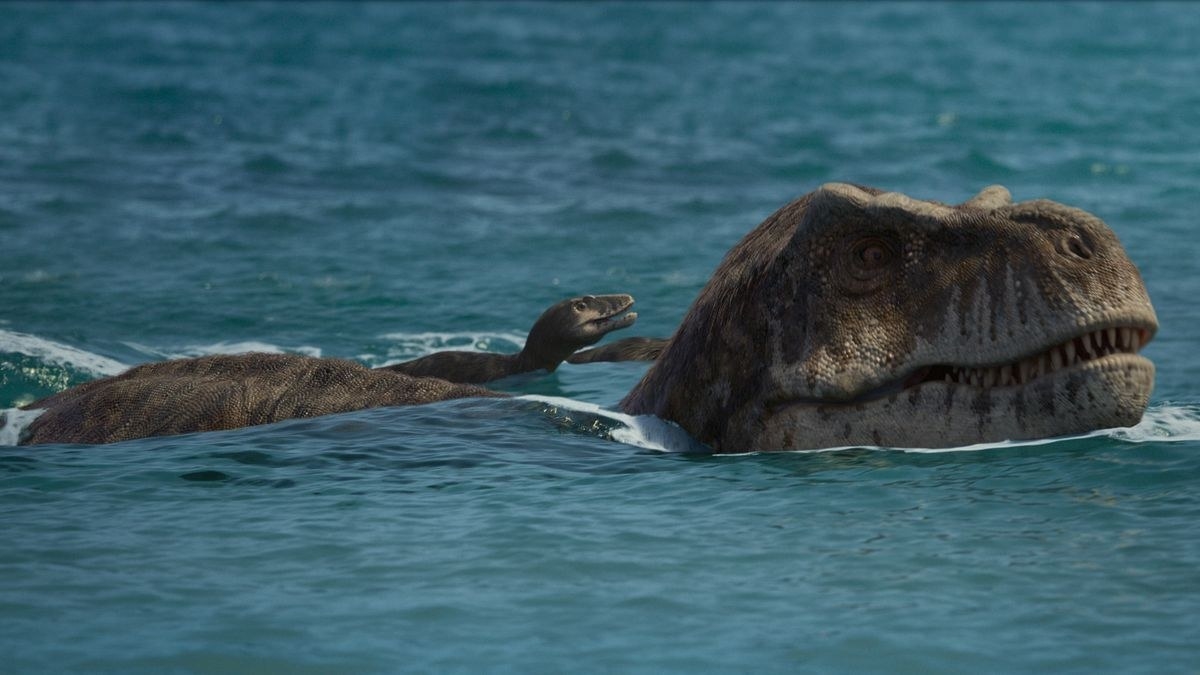 I first heard David Attenborough's voice when BBC's Planet Earth came out. I watched it on DVD. It was a more innocent time, 2006. Anybody could buy a house. Facebook expanded access to people without a college email address. Republicans lost their House and Senate majorities because midterm voters were upset about the wars. And Planet Earth captured the delusional comforts of the moment: Breathtaking landscapes and astounding animal feats rolled along in an idyllic vacuum without a trace of humanity. Attenborough's restrained observations set a tone of respectful detachment as we carefully tiptoed through the wilderness. The worst thing that could possibly happen in this world was a baby elephant wandering the desert unable to find their family.
In the 16 years since, I've logged scores more hours with my old friend David, witnessing his transformation from the voice-of-God neutrality of his Planet Earth narrations to his urgent calls to reform our gas-guzzling ways in Netflix's 2019 nature doc Our Planet. Now, he's back with Apple TV+'s Prehistoric Planet, which is like those other nature docs except with computer-generated dinosaurs drawn up by the artists who designed the animals in the recent live-action remakes of The Lion King and The Jungle Book. Jon Favreau is the showrunner for the five-episode series, which was produced by BBC Studios. It presents stunningly realistic renderings of the creatures of the Late Cretaceous period 66 million years ago based on the latest scientific research.
The word "extinction" is never uttered, but it's at the heart of the show's attraction: We are immersed in a world that no longer exists. Attenborough's narration completes the illusion. His pitch rises in concern as he chronicles a T. rex and her babies swimming away from a giant coastal predator; thanks to years of conditioning, I felt a knot in my stomach as if I'd forgotten that all these animals were already long dead. Close observers of the genre will notice that Prehistoric Planet fills gaps in knowledge by echoing, even reusing, scenes from nature docs past. Nature, after all, cycles on as life comes and goes. A brave prehistoric lizard climbs on a sleeping tarbosaurus to eat the flies congregating on it, just like a lizard eats flies off a lion in BBC's Africa. An ornithomimid steals materials for a nest, just like the penguin in BBC's Frozen Planet. A baby triceratops wanders away from their family while marching through a pitch-dark cave, just like that baby elephant does in Planet Earth. The baby triceratops, though, ultimately reunites with their family. Nature doesn't have to run its course on Prehistoric Planet. We know how the story ends and don't need to dwell on it. Though these giants dominated the Earth for many millennia, all we have left to know about them are old bones and unprovable theories, so we can write what we want to see. —Albert Samaha
Tuca & Bertie (Season 3)
The Adult Swim animated comedy about two thirtysomething birds (Tiffany Haddish and Ali Wong) dealing with anxiety, depression, dating, and other distinctly adult trials returns for its third season with all of the heartwarming charm from previous seasons.
While her boyfriend, Speckle (Steven Yeun), and her best friend, Tuca (Haddish), continue to thrive in their respective jobs, Bertie (Wong) finds herself once again struggling with her own expectations for what her own job, life, and relationships should be. Though she went to therapy during the last season of the show, she's struggling to cope with the prospect of an IRS audit.
Meanwhile, Tuca comes with her own dose of self-doubt included when she starts working a new (and, more importantly, stable) job while committing to a serious relationship with her handsome fig tree partner Figgy (Matthew Rhys). You don't want to miss this duo's newest adventures, perfect to watch when you feel overwhelmed by your own. —Diego Peralta
Where to watch: HBO Max

The Real Housewives of Beverly Hills (Season 12)
Every Real Housewives show will have ups and downs throughout its many seasons. Beverly Hills started with a bang thanks to a rivalry between Camille Meyer, the then-wife of Kelsey Grammer, and former child star Kyle Richards. The feud culminated with an iconic dinner blowout involving the psychic who inspired the CBS series Ghost Whisperer — on team Camille — and O.J. trial star–turned–Playboy model Faye Resnick — on team Richards. Obviously, there was nowhere to go but down from such heights. And down it went, but not in a good way.
Producers brought in castmates like Brandi Glanville — recently divorced from actor Eddie Cibrian — and soap star Lisa Rinna to liven up the drama. But Beverly Hills just never felt organic the same way the other franchises brought together castmates from real-life overlapping social circles, did like New York.
This season, however, started with the best argument yet. After Sutton Stracke paid for Rinna and her husband (Harry Hamlin) to attend a charity event, the newcomer accused her of never thanking her. It might sound like a small issue, but it's exactly the kind of pettiness that the show will turn into maximalist melodrama about etiquette among rich women. There's already been an incident of Rinna pulling receipts and accusations of tackiness (!) that have rendered Erika Jayne's legal woes a B-plot storyline. You can already tell it's gonna be a great season. —Alessa Dominguez
Where to watch: Bravo and Peacock
Love Island (Season 8)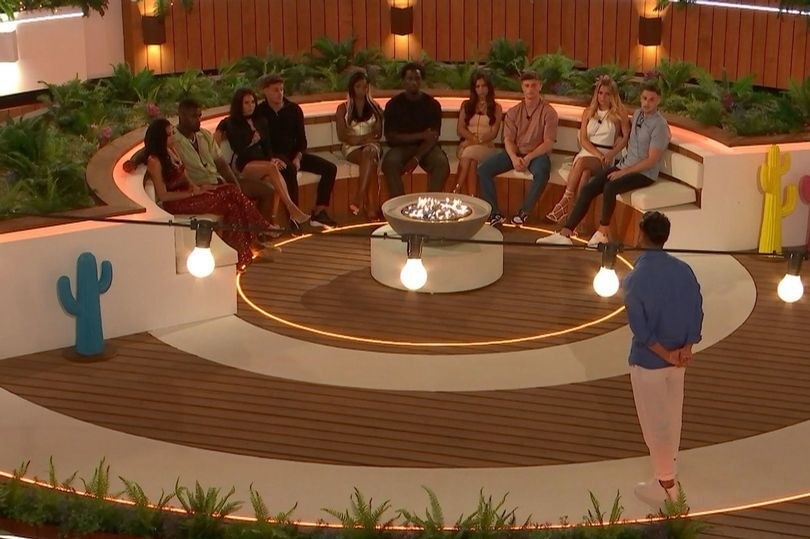 There's no virtue in watching Love Island. For eight seasons, the UK reality show (I simply do not recognize the US edition) has placed tanned humans with too many abs and apparently bottomless PrettyLittleThing wardrobes in a Mediterranean villa, where they explicitly chase love and connection (and, eventually, influencer fame, once the show is done). But while, say, The Bachelor has refined its process and tropes to a predictability beyond anything that resembles real life, Love Island is rife with hectic cruelty that does actually somehow approximate the randomness of romance. Producers feed contestants with evermore attractive new entrants and brutal challenges designed to split open stress fractures within existing relationships. Oh, you're not sure about your pleasant if boring paramour? Here's an 8-foot-tall Italian soccer player. Having doubts about whether your match actually likes you? Take a look at these gossipy headlines that basically confirm your suspicions! It's a relentless gauntlet that still somehow highlights genuinely wonderful elements of human nature — the persistence of affection despite temptation and worldwide attention, and friendships that seem real and genuinely supportive. This season started off a little bland, but the slow burn has paid off, with likeable lads and cautious women trying to answer questions as basic and universal as "Do they…like me?" Plus, I'm not really doing anything else with my summer, and there's a new episode every day. Thank god for that. —Estelle Tang
Where to watch: Hulu
Westworld (Season 4)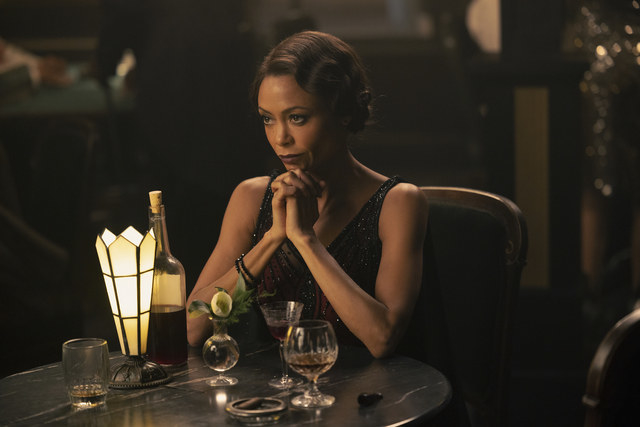 For those of us who've had the fortitude to stick with the fever dream that is Westworld, the current fourth season on HBO Max is paying dividends like a corrupted slot machine in Vegas.
I understand why a lot of people decided to jump ship after the (near-perfect) first season — keeping track of the timelines, the twists, the comingling of sentient robot consciousnesses. To follow this show requires a lot of work on the part of the viewer. For me, it's reading four episode recaps by TV writers who are far more adept at tracking all this ish than I am.
I admit seasons 2 and 3 were very much WTF, but now, in Season 4, we're seeing the fruits of all those lopsided narrative loops. Maeve (Thandiwe Newton) stans are living as she pulls and tugs at the center of what appears to be building up to a timeline collapse of storytelling that will hopefully have the hard work on the part of us viewers pay off. —Jason Wells
Where to watch: HBO and HBO Max