The FDA Says This Brain-Stimulating Device May Help People With Obsessive-Compulsive Disorder
Transcranial magnetic stimulation devices have been shown to work for depression, and a clinical trial suggests they might also help people with obsessive-compulsive disorder.
Brainsway, a company that makes a transmagnetic stimulation (TMS) device, can now market it as a treatment for obsessive-compulsive disorder.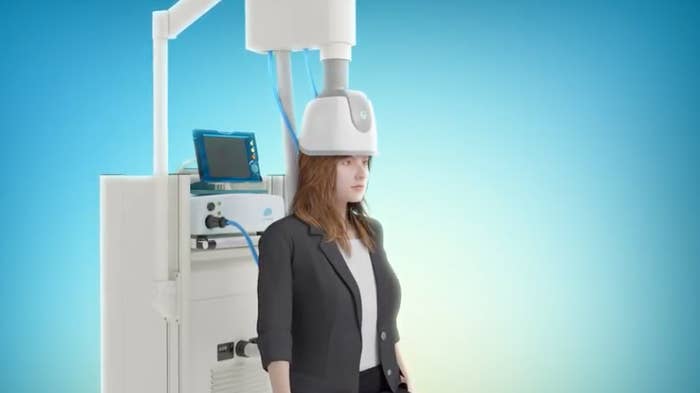 TMS treats conditions by delivering brief, powerful magnetic field pulses that stimulate nerve cells in the brain. The procedure is noninvasive and doesn't require anesthesia, and the pulses are delivered via an electromagnetic device or coil that is placed or worn on the head.
The Food and Drug Administration made the announcement on Friday, expanding the use of a technology that has been around for decades. The FDA first approved TMS devices for major depression in 2008, and in 2013 they were approved to treat pain associated with some types of migraine headaches.
The approval was based on a clinical trial of 100 people with obsessive-compulsive disorder, where roughly half received treatment with TMS and the other half had a sham treatment that didn't deliver the electromagnetic pulses. People who were taking medication for OCD continued to do so for the trial.
Overall, 38% of the people with the real device responded to the treatment compared with 11% of those with the sham device. A response was considered a 30% reduction in the Yale-Brown Obsessive Compulsive Scale (YBOCS) score, which is used to measure the severity of OCD symptoms.
OCD is an anxiety disorder marked by obsessive and compulsive thoughts and behaviors that are intrusive, repetitive, and potentially debilitating.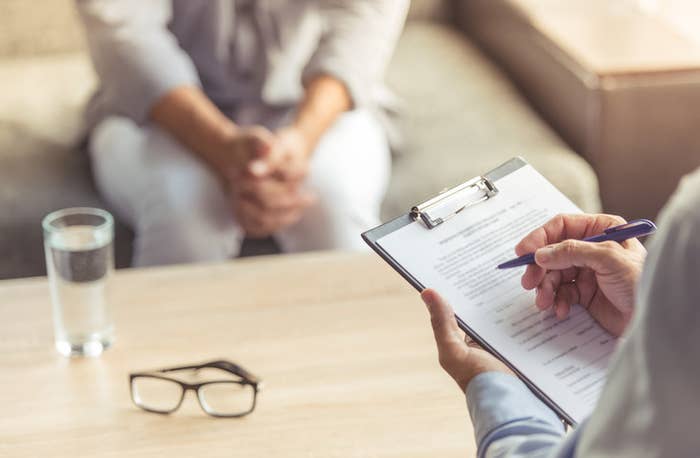 OCD is often treated with psychotherapy and antidepressant medication, but TMS has been explored as an option.
About 2.3% of adults in the US have OCD at some point in their lifetime, and the condition is more common in women than men.
The most common side effect in the clinical trial was headache, which occurred in 37.5% of the treatment group and 35.3% of the sham treatment group. Other possible side effects were mild, and included temporary jaw or face pain, muscle spasms or twitching, and neck pain.
The device shouldn't be used if you have any other implants or metallic devices in or near your head, such as cochlear implants, stents, aneurysm clips or coils, and vagus nerve stimulators, among others. And jewelry and hair barrettes are a problem too.
"During treatment with the device, the patient must use earplugs to reduce exposure to the loud sounds produced by the device," according to the FDA, and anyone who has had a seizure should discuss it with their doctor before undergoing the treatment.
The marketing approval was through a program for low- to moderate-risk devices that are new, and there's no equivalent device already available to patients.
"Transcranial magnetic stimulation has shown its potential to help patients suffering from depression and headaches," Carlos Peña, director of the Division of Neurological and Physical Medicine Devices in the FDA's Center for Devices and Radiological Health, said in a statement. "With today's marketing authorization, patients with OCD who have not responded to traditional treatments now have another option."