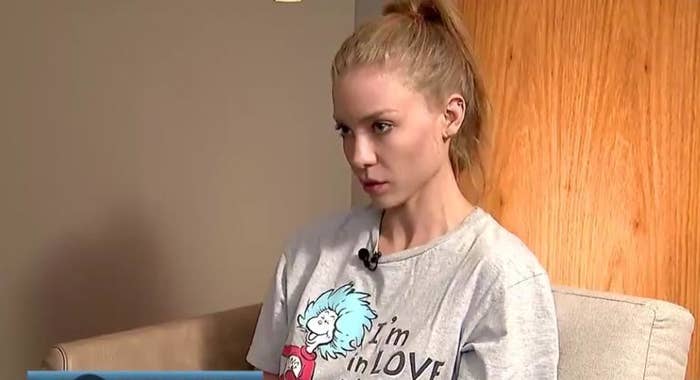 A woman who's accused one of the world's highest-paid soccer players of raping her during a trip to Paris told BuzzFeed News on Thursday that she's under constant threat since she came forward.

"I have no life, my apartment was broken into, I cannot take care of my son," Najila Trindade wrote in a WhatsApp message to BuzzFeed News.

A police report dated May 31 filed in Sāo Paulo, Brazil, stated that the woman — who was unnamed in initial press reports — said she met Neymar da Silva through Instagram. Neymar, as he's known to fans, plays for French soccer team Paris Saint-Germain, which pays him roughly $1 million per week, and Brazil's national soccer team.
The 26-year-old model said in the report that Neymar "supplied her with plane tickets and accommodation" at a Parisian hotel in mid-May, according to a CNN translation. The encounter began civilly when Neymar first arrived at the hotel, the police report said, and the two "exchange[d] a few 'cuddles'"; however, at a certain point, Neymar became aggressive and violently engaged in sexual intercourse against the will of the victim."
She left Paris on May 17 and waited to file the report because she "was quite emotionally shaken and scared of registering the facts in another country," the report reads. The Paris prosecutor's office has told CNN that it has not opened an investigation.
Neymar denied the accusations soon after the report's existence was made public. The law firm that represents Neymar did not immediately respond to BuzzFeed News' request for comment.
Trindade came forward as the woman in the report Wednesday night in an interview with Brazilian television station SBT, where she said that she'd traveled to Paris with the intent to have sex with the soccer player but that he'd turned violent after she insisted he use a condom.
"From the moment that he held me, violently hitting me, he was forcing me to stay there, in that place," she said in the interview.
Since she came forward, she told BuzzFeed News, her life has become a "hell."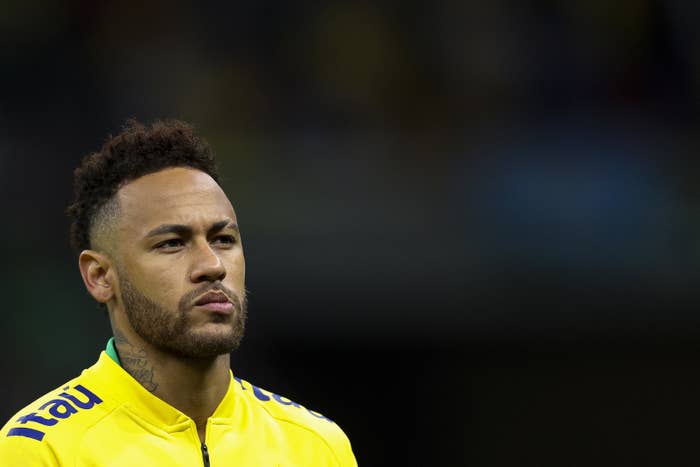 "Everyone's plotting against me because I'm such a liar, so slanderous ... But if there was not anything [in my complaint], they would not be all that worried about me, would they?" Trindade said in an audio WhatsApp message to BuzzFeed News.
Danilo Garcia de Andrade, Trindade's lawyer, told BuzzFeed News the model has been moved into a hotel for now.
"For God's sake, I'm not made of iron! Everyone's being bought. He's got money, he can buy the world, but I'm telling the truth!" Trindade wrote to BuzzFeed News in a text message Thursday afternoon. "He raped me, beat me up, and NOTHING or anyone else is going to change that."

Since her interview went live, Trindade said that she's received a slew of threats on social media from users defending Neymar and has been told that she's making up her story for money, a charge she denies. "I am a profiteer because I have debt from my apartment and college. And who never owed anything in this life?"
"It's easier to incriminate me as a bitch, in order to end the case. This world sucks. And you know what's going to happen? They're going to kill me and say that I committed suicide, that I was lying, and the life that goes on. Women will continue to be raped, raped, raped and treated as trash!!!!!" she wrote in a text message.
On Sunday, before Trindade's name was made public, Neymar denied the accusations, saying that the whole situation was a "trap" set for him. In a video posted to Instagram, he insisted that the encounter in Paris was "a relationship between a man and woman, within four walls, something that happens with every couple."
He then showed what he claimed were messages sent between himself and the model, which were at times graphic in nature. It is unclear whether the woman in the messages shown was Trindade. Instagram has since pulled down Neymar's video for violating its community rules. He's now being investigated in Brazil for potentially violating a law that makes it illegal to "offer, exchange, provide, transmit, sell or exhibit for sale, distribute, publish or divulge, by any means — including mass communication or computer or telecommunication — photograph, visual or other audiovisual record containing a scene of rape or of vulnerable [people] or that makes an apology or induces its practice, or, without the victim's consent, sex scene, nudity or pornography."
This post was translated from Portuguese.