Trial Begins For U.S. Marine Charged With Killing Transgender Woman In Philippines
Update: A Philippine court entered a not guilty plea on behalf of Marine Pfc. Joseph Scott Pemberton who is charged with strangling a 26-year-old transgender Filipino woman in a hotel room.
The trial for a U.S. Marine charged with the murder of Jennifer Laude, a 26-year-old transgender Filipina woman, started Monday, the Associated Press reported.
"Above anything else, we want to give justice to Jennifer," Laude family lawyer Ethel Avisado told reporters. "And we want to be sure that there will no longer be other Jennifers in the future."
Marine Pfc. Joseph Scott Pemberton, 19, met Laude at a bar in the Philippines on October 11, 2014, when he was in the country for a 10-day military exercise. The pair checked into a hotel later that night. After discovering that Laude was a transgender woman, Pemberton allegedly strangled her, leaving her body in the toilet of the hotel bathroom room before leaving the building.
On Feb. 23, Pemberton submitted a not guilty plea to the Philippine court. The AP reported that rumors spread a few weeks before the trial that the defendant might agree to a deal in which he pleads guilty to a less serious charge, but paid money to the Laude family.
Jennifer Laude's mother, Julita, made it clear that her daughter's life was priceless.
"What they did to my child was gruesome," she told the AP. "Just because we are poor doesn't mean we can't fight for justice."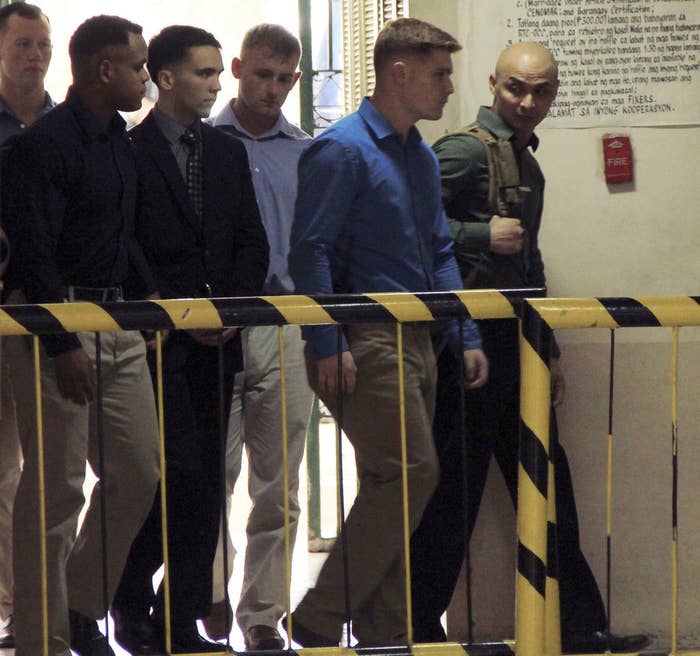 Pemberton was assigned to a North Carolina unit when he was in the Philippines, according to an internal Navy memo obtained by Marine Corps Times.
Prosecutor Emily de los Santos said in December that there was "probable cause" that Pemberton killed Jennifer Laude.
The Marine was originally held by American military officers on board the assault ship USS Peleliu, but Washington eventually agreed to move him to a Philippine camp, where he remained under American custody with an additional set of Filipino guards.
Jennifer Laude was found strangled in the toilet of a hotel room in Olongapo City on Oct. 11.
According to local media reports, Laude checked into the Celzone Lodge with a "male, white foreigner" on Saturday night. Eyewitnesses described the man as having "white complexion, with marine-style cut of hair," standing between 5-foot-8 and 5-foot-10 and between 25 and 30 years old, Inquirer.net reported.
Minutes after he entered the room with Jennifer Laude, the man was seen leaving the hotel alone. A hotel attendant discovered Jennifer Laude's body slumped in the toilet of the room later that night, according to police. Police said the body showed signs of strangulation.
Jennifer Laude's friend told police that they met the suspect at a bar and accompanied them to the hotel. However, Jennifer Laude asked the friend to leave before the suspect could discover they were transgender, according to Inquirer.net.
More than 1,100 U.S. troops were aboard the USS Peleliu for the bilateral annual military exercise from Sept. 29 to Oct. 10.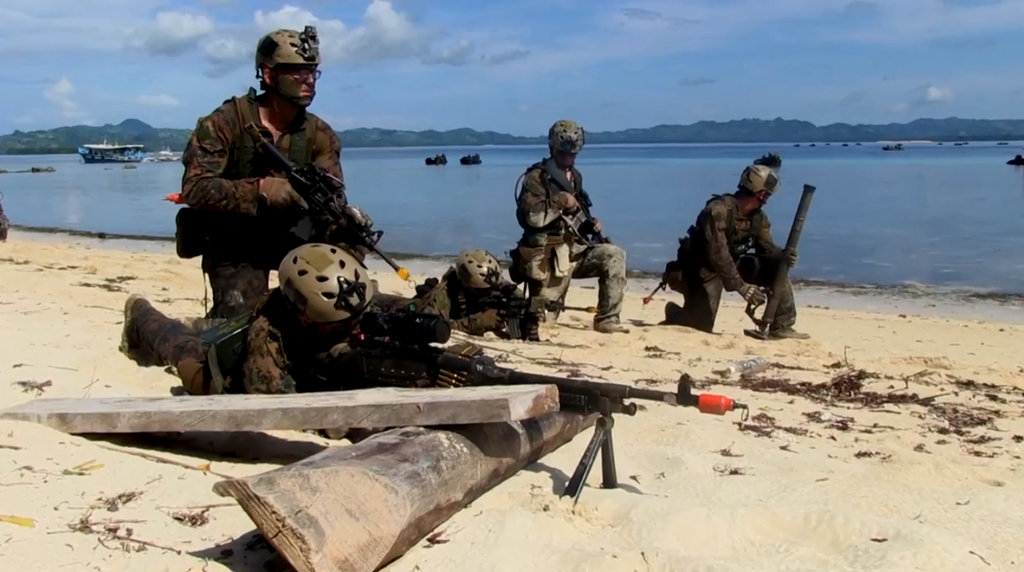 In 2005, a U.S. Marine convicted of raping a Filipino woman was released after an appeals court reversed the ruling when the woman recanted her statement, Reuters reported.