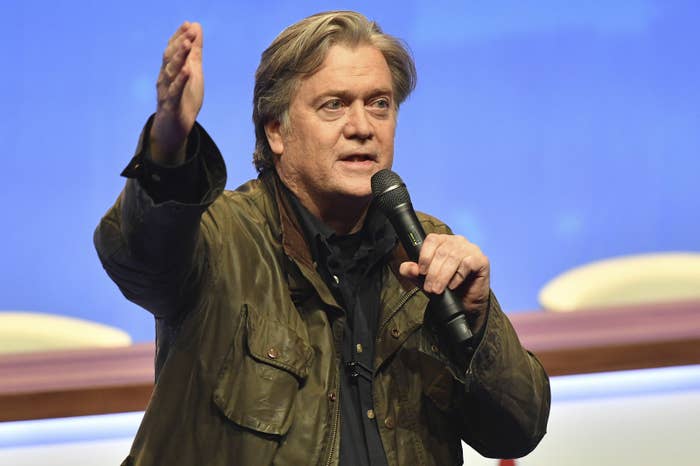 Steve Bannon, the former White House strategist and ex-chairman of the far-right-leaning Breitbart News, said he does not deny anything that was written in the book Fire and Fury — the controversial Donald Trump exposé by Michael Wolff — in an interview with French media.

Bannon made the comments in an interview published Wednesday in the right-wing French media outlet Valeurs Actuelles.
Bannon told Valeurs Actuelles that the book was authorized by the White House and that Hope Hicks, the White House communications director at the time, had permitted Wolff to have "total access and to speak to everyone."
"The book has been authorized then I don't deny anything from what is inside," Bannon said, adding that "not even one person" inside the White house had denied anything that was in the book.

"The book is what it is. The reader can judge what he reads," Bannon said.
Bannon also told the outlet that he still communicated with Trump on a "regular basis" despite the president publicly slamming Bannon after the book's release, saying that his former top aide had "lost his mind."
Wolff's book chronicled the Trump administration and prominently featured quotes from Bannon, many of which include disparaging remarks about Trump's inner circle and family.
The White House and Trump vehemently denied the contents of the "phony book" with Trump tweeting that it was "full of lies, misrepresentations, and sources that don't exist."

He also referred to Bannon as "Sloppy Steve."
Bannon did tell the outlet that his comment in the book where he called a meeting between top campaign officials and Russians at Trump Tower during the 2016 presidential campaign "treasonous" and "unpatriotic" was in reference to Trump's former campaign chair, Paul Manafort, and not to Donald Trump Jr.