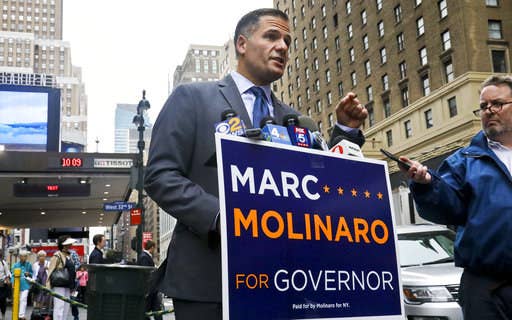 New York Republican gubernatorial candidate Marc Molinaro said Monday that a Republican club should not have invited Gavin McInnes, the founder of a far-right men's organization called Proud Boys, to speak at its headquarters in Manhattan.
Following McInnes' speech at the Metropolitan Republican Club, a group of about 30 men who appeared to have just left the event were caught on video attacking two or three protesters near the club while screaming threats and slurs. The New York Police Department is now looking to identify those who were involved in the brawl.

In an interview with NY1 on Monday, Molinaro said the Metropolitan Republican Club should not have given McInnes the opportunity to speak.
"I wouldn't have invited [the Proud Boys]," Molinaro said. "I wasn't aware of them, I don't know them, nor do I tolerate that kind of behavior or language."
The club describes itself as "the only Republican club in Manhattan" with its own clubhouse. "We are a varied and enthusiastic group with the common goal of supporting New York City Republican candidates and ideals," the club's website says.
Molinaro said he had never heard of McInnes, who also cofounded of Vice Media, before Friday night's incident.
The Metropolitan Republican Club had advertised McInnes' appearance as an opportunity to see him reenact the samurai sword assassination of Japanese socialist leader Inejiro Asanuma. In a Facebook post, the club called the Proud Boys founder the "Godfather of the Hipster Movement [who] has taken on and exposed the Deep State Socialists and stood up for Western Values."

"We had no role nor any idea [about the event]," Molinaro said Monday. "And quite frankly, I had never heard of the guy. I don't tolerate or accept the kind of language or behavior he represents or that who were involved represent. It's nothing that I would ever accept or tolerate."
Molinaro's tweets and statement prior to the event, show that he was aware of the vandalism at the Metropolitan Republican Club ahead of Friday's event with McInnes. A note left at the site said that the vandalism was related to McInnes's upcoming appearance at the club.
In a tweet on Friday, Molinaro said, "My New York State headquarters attacked last night. Broken windows, spray paint, threatening message. Stop this now @NYGovCuomo. We demand civility."
He also issued a statement calling the building, the "proud home" of the Metropolitan Republican Club.

"This type of political violence and rank vandalism is unacceptable, and I call on New York Governor Andrew Cuomo to condemn this attack immediately and call for calm on the political left," Molinaro said in his statement before Friday's event.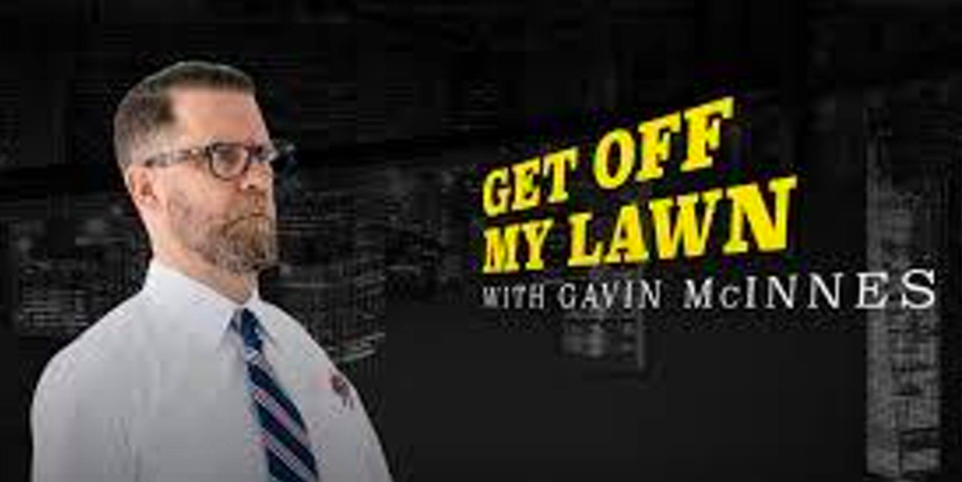 Despite facing criticism from some club members and videos and photos capturing the violence and slurs that followed the event, the club's leaders stood by their decision to invite McInnes, describing his talk as "politically incorrect and a bit edgy."
"We do invite speakers to the Club with differing political points of view — some we agree with and some which we do not. But we are staunch supporters of the 1st Amendment," club officials said in a statement on Sunday. "We want to foster civil discussion, but never endorse violence. Gavin's talk on Friday night, while at times politically incorrect and a bit edgy, was certainly not inciting violence."