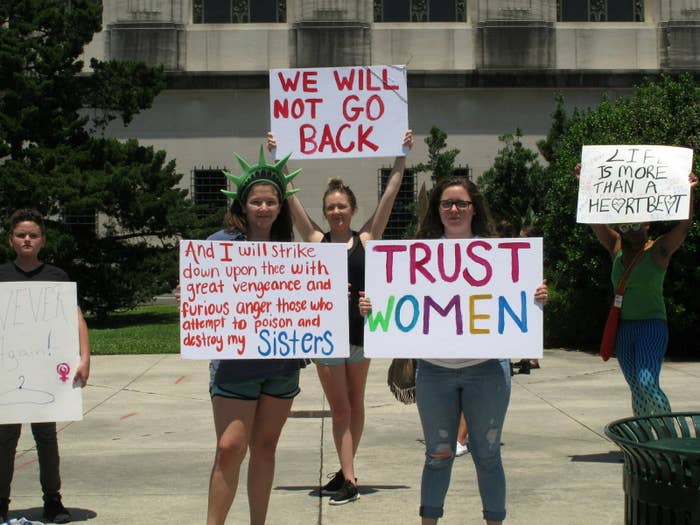 Louisiana's Democratic governor, John Bel Edwards, signed a bill Thursday that bans nearly all abortions, even in cases of rape or incest.
Louisiana's House approved the so-called heartbeat bill on Wednesday after it overwhelmingly passed in the state Senate on May 6.

The bill, sponsored by Democratic state Sen. John Milkovich, outlaws nearly all abortions when a fetal heartbeat is detected, as early as 6 weeks, and before many women know they're pregnant. Several other states have recently passed similar laws, including Georgia, Kentucky, Mississippi, and Ohio.
Louisiana's abortion ban will take effect only if a similar anti-abortion law in Mississippi is upheld in a federal appeals court. Last week, a federal judge in Mississippi temporarily blocked the state from enforcing its anti-abortion law.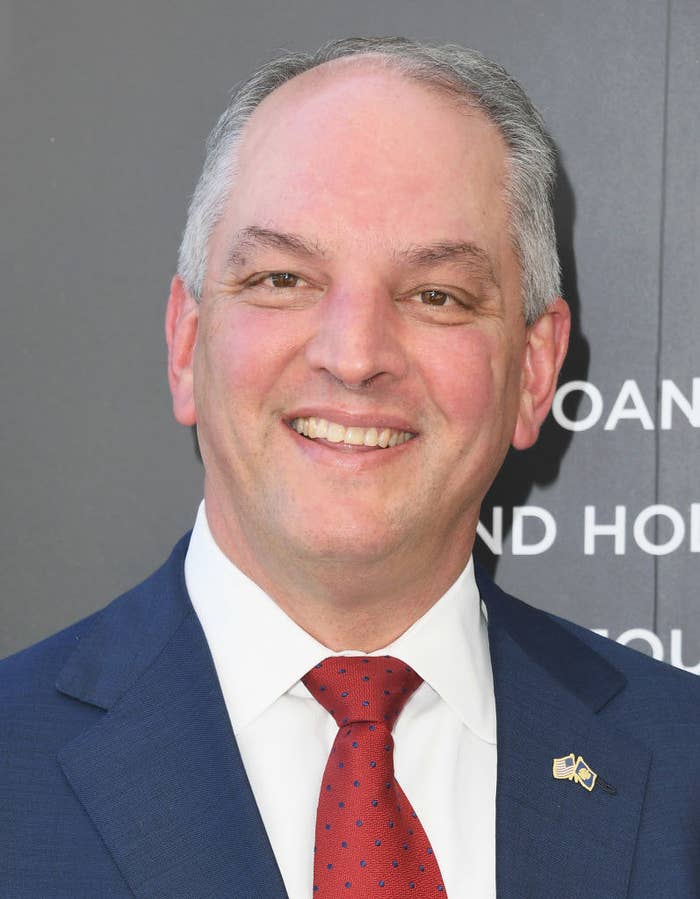 In a statement shortly after lawmakers passed the bill, Edwards, who had repeatedly said he would sign it despite criticism from fellow Democrats, emphasized his work as a "pro-life legislator for eight years" and as governor.

"I know there are many who feel just as strongly as I do on abortion and disagree with me — and I respect their opinions," he wrote.
The Democrat said he believes being "pro-life means being more than just being pro-birth" and listed his efforts to expand access to health care for residents, reform the criminal justice system, raise the minimum wage, enact protections for LGBT people in the workplace, and raise "the number of children being adopted out of our foster care system."
Louisiana is the latest to join in a wave of restrictive anti-abortion legislation introduced or passed in several states. The laws are part of a concerted effort to get the issue before a newly conservative-leaning Supreme Court bench in order to challenge Roe v. Wade.
On Friday, Missouri Gov. Mike Parson signed a bill criminalizing abortions after 8 weeks.
Louisiana's bill includes an exception to allow abortions after 6 weeks only to prevent a pregnant woman's death or in cases of "serious risk" to her health.
In all other cases, doctors who perform or induce abortions after a fetal heartbeat is detected could lose their medical license, face up to two years in prison, and be fined up to $1,000, per the bill's provisions.
Edwards, a Catholic US Army veteran, has acknowledged that his "pro-life" stance as a Democrat is "not a good fit" with his party's leaders, the Associated Press reported.
"That's the way I was raised," Edwards said on his monthly radio show. "That's what my Catholic Christian faith requires. I know that for many in the national party, on the national scene, that's not a good fit. But I will tell you, here in Louisiana, I speak and meet with Democrats who are pro-life every single day."
In Edwards' 2015 campaign ad while running for governor, his wife, Donna, said that her doctor had encouraged her to have an abortion at 20 weeks of pregnancy after discovering her child had spina bifida.
"I was devastated," Donna said in the ad. "But John Bel never flinched. He just said, 'No. We're going to love this baby no matter what.'"
Donna then cited the wedding of their daughter, Samantha, to say that she is "living proof" of Edwards' values.
In March, Edwards said that under his leadership, abortions in Louisiana had hit a 10-year low.
Edwards' anti-abortion position has attracted criticism from other Democrats and civil rights groups, who have presented a united front on fighting for women's abortion rights.
Several Democratic presidential hopefuls have released plans aiming to protect abortion rights amid the flurry of anti-abortion legislation threatening Roe v. Wade.
Stacey Abrams, a Democrat who ran for governor in Georgia in 2018, said at an event last week that she "a little annoyed with the governor of Louisiana."

"They've made some dodgy choices with abortion recently," she said.