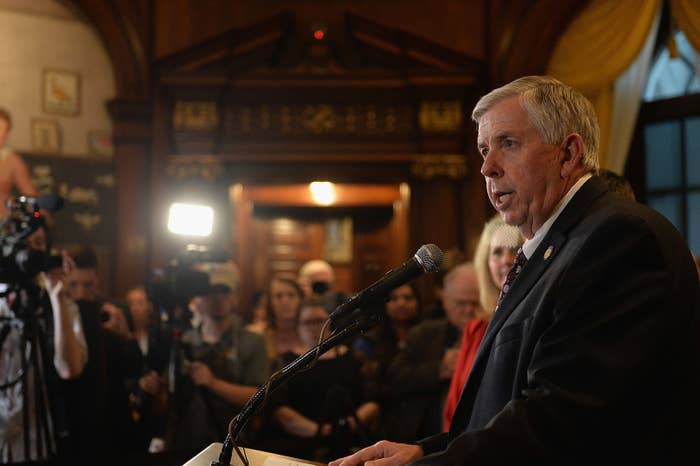 Missouri's governor has signed into law a bill banning abortion after 8 weeks of pregnancy, with no exception for rape or incest.
Gov. Mike Parson signed House Bill 126, which is expected to be immediately legally challenged by pro–abortion rights groups, on Friday morning.

"By signing this bill today, we are sending a strong signal to the nation that, in Missouri, we stand for life, protect women's health, and advocate for the unborn," he said in a statement. "All life has value and is worth protecting."
The law is part of a wave of bills introduced in recent months in conservative states to significantly curtail abortion access in the hope of challenging Roe v. Wade in the Supreme Court following the appointment of more right-wing justices by President Trump.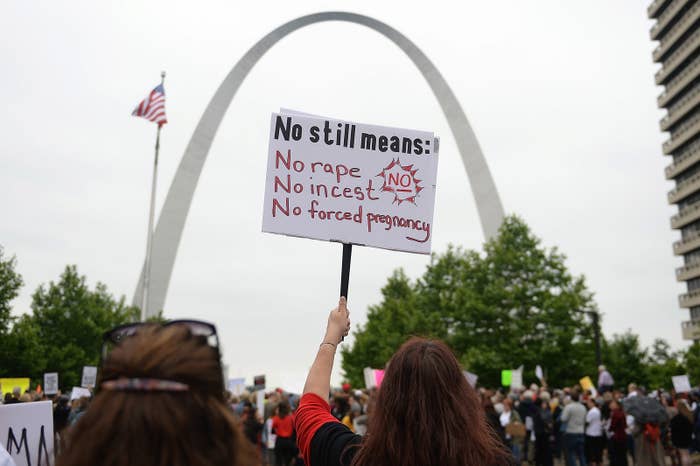 The new law is set to come into effect in August.
It bans abortions performed after 8 weeks of pregnancy and only contains an exception in the case of medical emergencies where the pregnant woman is at risk of death or permanent disability.
The Supreme Court decided in Roe v. Wade that states could not restrict women from getting abortions in their first trimester.

Doctors in Missouri who perform abortions after the 8-week cutoff could face 5–15 years in prison as punishment.
The governor signed the bill in a private ceremony, with his office telling reporters it was due to severe weather conditions in the state.
Protesters had filled the state capitol in frustration at the cuts to reproductive rights when the Missouri House of Representatives passed the bill in a 110 to 44 vote earlier this month.

As Parson signed the Missouri bill, the ACLU and Planned Parenthood filed a lawsuit challenging Alabama's new law that bans abortion in nearly all instances, with no exception for rape or incest.
Republican states have pushed hard in recent years to limit abortion access, but the race for so-called heartbeat bills — which ban abortion at about 6 weeks of pregnancy — gained speed following the confirmation of Supreme Court Justice Brett Kavanaugh in October.

In recent months Mississippi, Ohio, and Georgia have implemented bans on abortion after about 6 weeks, before many women even know they are pregnant.