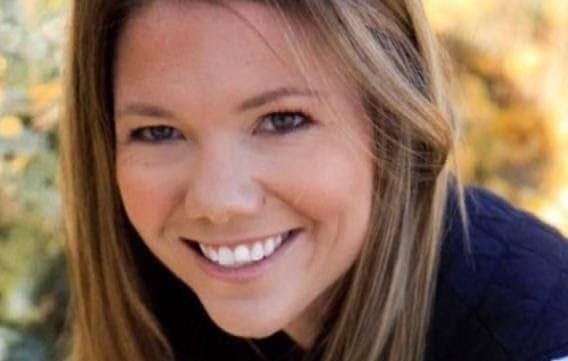 A Colorado man first tried to get his new girlfriend to kill his fiancé, three times, and when she refused, he beat his fiancé to death with a baseball bat, according to investigators.
Patrick Frazee, 32, is facing two counts of first-degree murder, one count of tampering with a deceased human being, and three counts of solicitation for first-degree murder in the death of Kelsey Marie Berreth.
Berreth, a 29-year-old flight instructor, was last seen on Thanksgiving Day, with surveillance video showing her entering a supermarket with a car seat believed to be carrying her and Frazee's 1-year-old daughter.
Her body has yet not been found, but authorities arrested Frazee in December after determining that Berreth had been murdered in her apartment on Thanksgiving.

During a preliminary hearing on Tuesday, Gregg Slater, an agent for the Colorado Bureau of Investigation, testified about his conversations with Frazee's girlfriend, Krystal Lee Kenney, who pleaded guilty to tampering with evidence earlier this month.
Kenney, a 32-year-old Idaho nurse, told investigators that she and Frazee became romantically involved last year and that he had asked her, on three separate occasions, to kill Berreth.
She told Slater that Frazee had claimed Berreth was abusing their daughter, although there is no evidence to support that, Slater testified in court. Kenney also told the investigator that she wanted to please Frazee and was afraid that he would harm her if she refused to cooperate.
On Sept. 23, Frazee asked Kenney to poison Berreth's favorite coffee drink — a caramel macchiato — so that she would no longer be a problem, according to Slater's testimony.
Kenney told investigators that she bought the Starbucks coffee and gave it to Berreth while pretending to be a neighbor. She denied poisoning the coffee and said that Berreth did not drink it, according to Slater.
On Oct. 15, Kenney told investigators, Frazee gave her a metal pipe and asked her to kill Berreth with it, but she couldn't go through with the plan.
On Oct. 21, Frazee asked Kenney to kill his fiancé with a baseball bat, but once again, she refused, according to Slater's testimony.
Kenney told Slater that on Nov. 22, Frazee allegedly blindfolded Berreth with a sweater, under the guise of asking her to guess the smell of scented candles in her condo.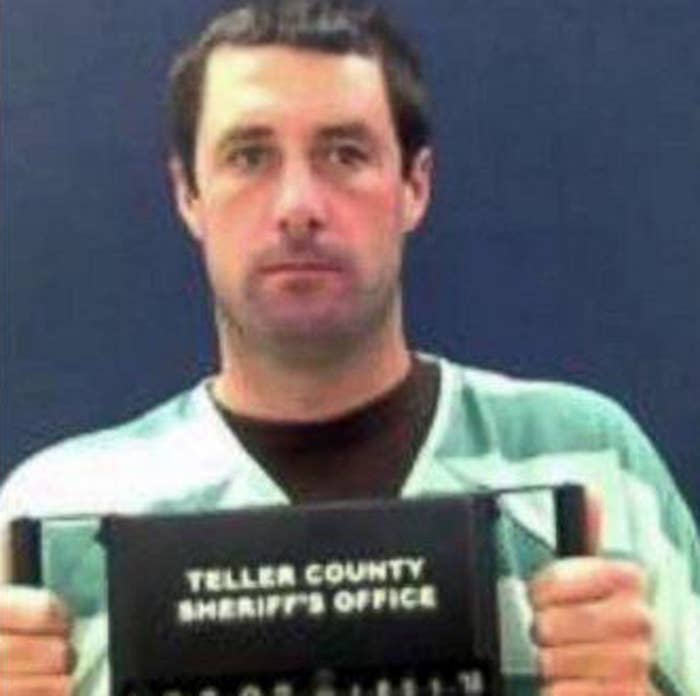 Frazee then fatally beat her in the back of her head with a baseball bat as she was smelling the candles, Slater testified. The couple's daughter was in the condo at the time of the alleged murder.
Frazee then asked Kenney to help him clean Berreth's condo after he put her body in black tote bag, Slater said. Kenney told investigators that there was blood everywhere in the apartment and that it was a "horrific" scene. She said that while she cleaned up the blood, she left some of it behind for investigators to find, Slater testified in court.
Kenney told Slater that Frazee moved Berreth's body to a farm in Fremont County and left it in the black tote bag while he went for Thanksgiving dinner. He later burned the body and disposed of it either in a landfill or a river, Kenney told investigators.
Kenney told Slater that Frazee told her at the time, "You don't know how hard it is to have Thanksgiving dinner after killing her."
Kenney said that she got rid of Berreth's cellphone and keys in Idaho. She pleaded guilty to one count of tampering with evidence on Feb. 8.
Berreth's employer received a text message purportedly from her on Nov. 25 stating that she would not be able to work the following week.
Frazee told his fiancé's mother that he hadn't heard from her since Nov. 25 and hadn't seen her since Thanksgiving Day.
She was not reported missing until Dec. 2, when her mother, Cheryl, contacted police.
Authorities on Tuesday did not address why Kenney did not call authorities to warn them of Frazee's alleged attempts to kill his fiancé. They also did not elaborate on a motive for the alleged murder.
However, a wrongful death lawsuit filed by Berreth's parents cited a child custody dispute between the couple as a likely motive for the alleged murder, CNN reported.
After Tuesday's preliminary hearing, a judge ruled there was enough evidence for Frazee to stand trial. The judge ordered that he remain in jail without bond pending his trial.