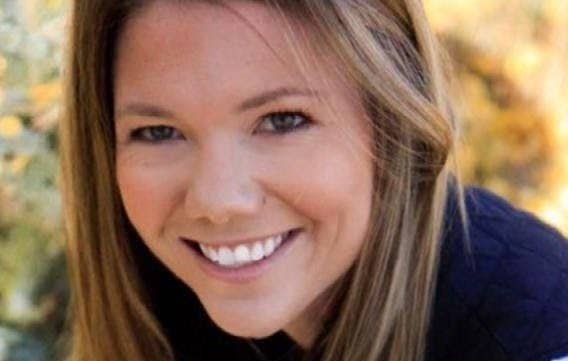 A Colorado man has been arrested and charged with murder in connection with the disappearance of his fiancé, Kelsey Berreth, who went missing on Thanksgiving Day.
Miles De Young, chief of police in Woodland Park, a rural town northwest of Colorado Springs, told reporters Patrick Frazee was taken into custody on Friday morning at 7 a.m.
Frazee was in custody at the Teller County jail, De Young said, and has been charged with first-degree murder.

"This has been a methodical and time-consuming multistate operation with investigators working around the clock to find Kelsey," De Young said.
Berreth's body has not yet been found, but De Young said Frazee's murder charge indicates that "sadly, we do not believe Kelsey is still alive."
The chief said investigators would continue searching for her body.
"Our work is just beginning," he said.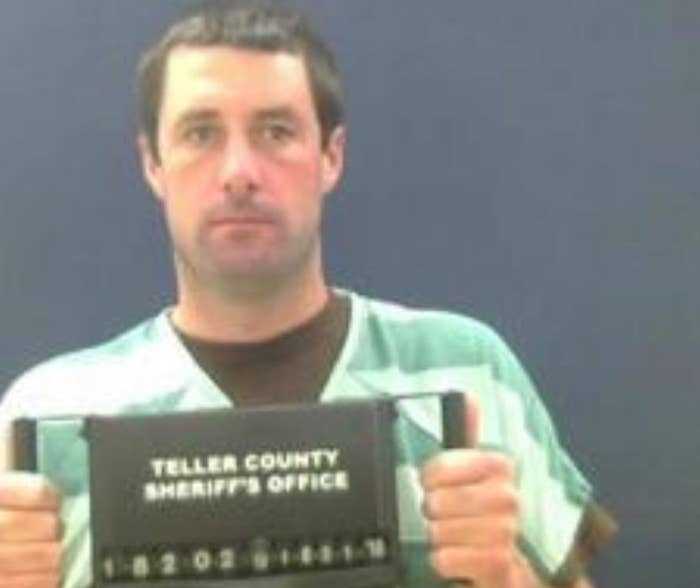 The police chief declined to specify what evidence authorities had gathered that led to Frazee's arrest, but said they obtained a warrant after "multiple interviews."

"Investigators have recovered a number of items that make us suspicious that the crime occurred at Kelsey's residence," the police chief said.
Authorities did not specify a motive and said they weren't yet sure if additional people would be arrested.
Berreth, a 29-year-old flight instructor, was last seen on Thanksgiving Day with surveillance video showing her entering a supermarket with a car seat believed to be carrying her and Frazee's 1-year-old daughter.

Frazee said he last saw her that day when he picked her and their daughter up.
Berreth's employer received a text message purportedly from her on Nov. 25 stating that she would not be able to work the following week.
She was not reported missing until Dec. 2 when her mother, Cheryl, contacted police.
Frazee told his fiancé's mother that he hadn't heard from her since Nov. 25 or seen her since Thanksgiving Day.
Authorities said Berreth's phone was tracked on Nov. 25 some 800 miles away to Gooding, Idaho.
Chief De Young told reporters Friday that her phone was indeed in Idaho, adding that Colorado police were working to recover it.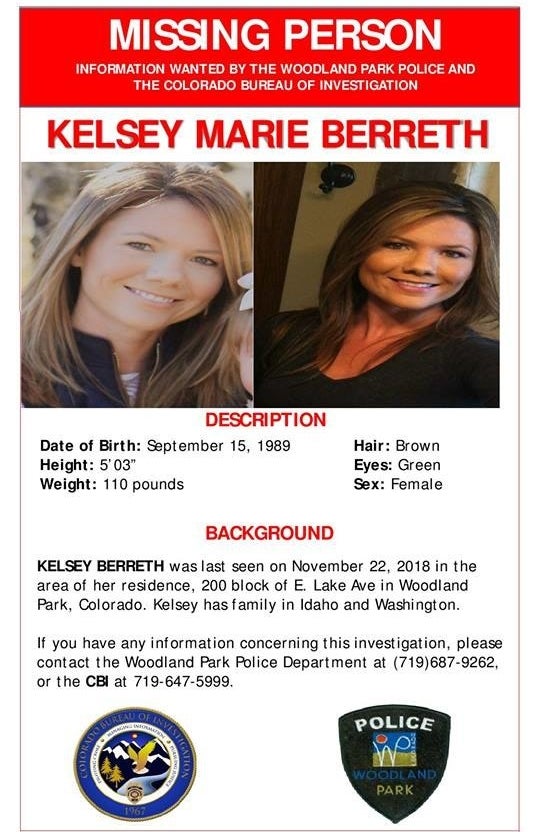 The couple's daughter has been with Frazee since Berreth went missing.
Following Frazee's arrest, the young girl was placed into protective custody, but will soon be moved to Berreth's family.
"I cannot stress enough that this is a difficult time for Kelsey's family," De Young said.