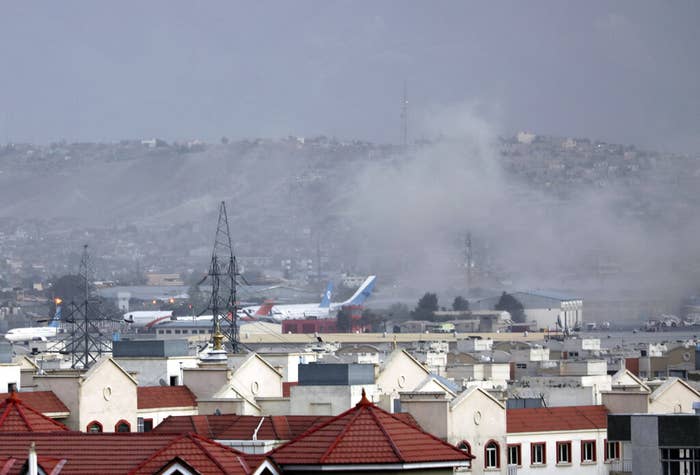 At least 13 US service members, including several Marines, were killed and 18 injured after an explosion occurred outside the Hamid Karzai International Airport in Kabul, Afghanistan, on Thursday, the Pentagon said.
An unknown number of Afghan civilians were killed and wounded in the suicide bombing that was believed to have been carried out by ISIS, US officials said, adding they were still working to calculate "the total loss." It was the most US service members killed by hostile forces in Afghanistan on a single day since 2011.
"These fallen heroes answered the call to go into harm's way to do the honorable work of helping others," US Marine Corps Commandant David Berger said in a statement. "We are proud of their service and deeply saddened by their loss."
The Pentagon said Friday that there was only one suicide bombing outside the Kabul airport, and not two explosions as it had originally claimed. The agency had initially said that a second explosion had taken place near the Baron Hotel, which is close to the airport.
"I can confirm that we do not believe there was a second explosion at or near the Baron Hotel...that it was one suicide bomber," Army Maj. Gen. William "Hank" Taylor said in a press briefing on Friday. "We're not sure how that report was provided incorrectly."
The airport has been the site of chaos, panic, and fear since the Taliban took over the country. Large crowds of Afghan families have been waiting outside its gates in increasing desperation to escape on the last few flights out of Afghanistan before the US withdrawal deadline of Aug. 31.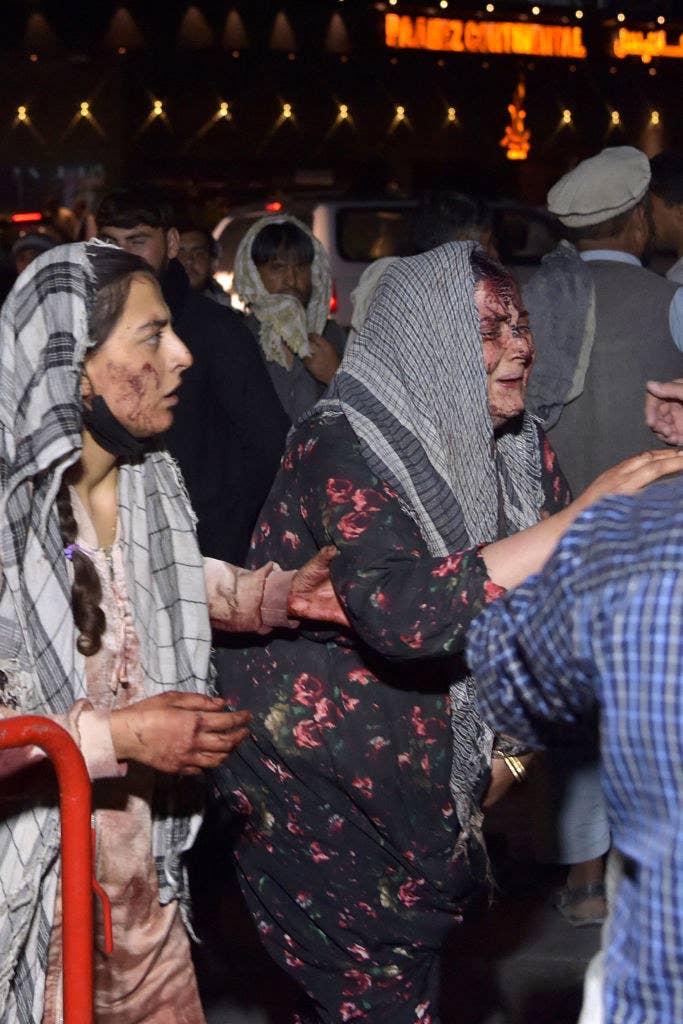 The explosion at the airport's Abbey Gate was the "result of a complex attack," Pentagon spokesperson John Kirby said on Thursday.
Multiple outlets reported that dozens of injured people were arriving at a hospital in Kabul.

"Our thoughts and prayers go out to the loved ones and teammates of all those killed and injured," Kirby said in a statement.

Officials initially reported that 12 service members had died and another 15 were injured. Late Thursday evening, Capt. Bill Urban, a public affairs officer for US Central Command, said an additional service member had died from his wounds in the attack at Abbey Gate and that the number of those injured had risen to 18.
The wounded service members were being evacuated on C-17s equipped with surgical units. "We continue to provide the best possible medical care to those injured," Urban added.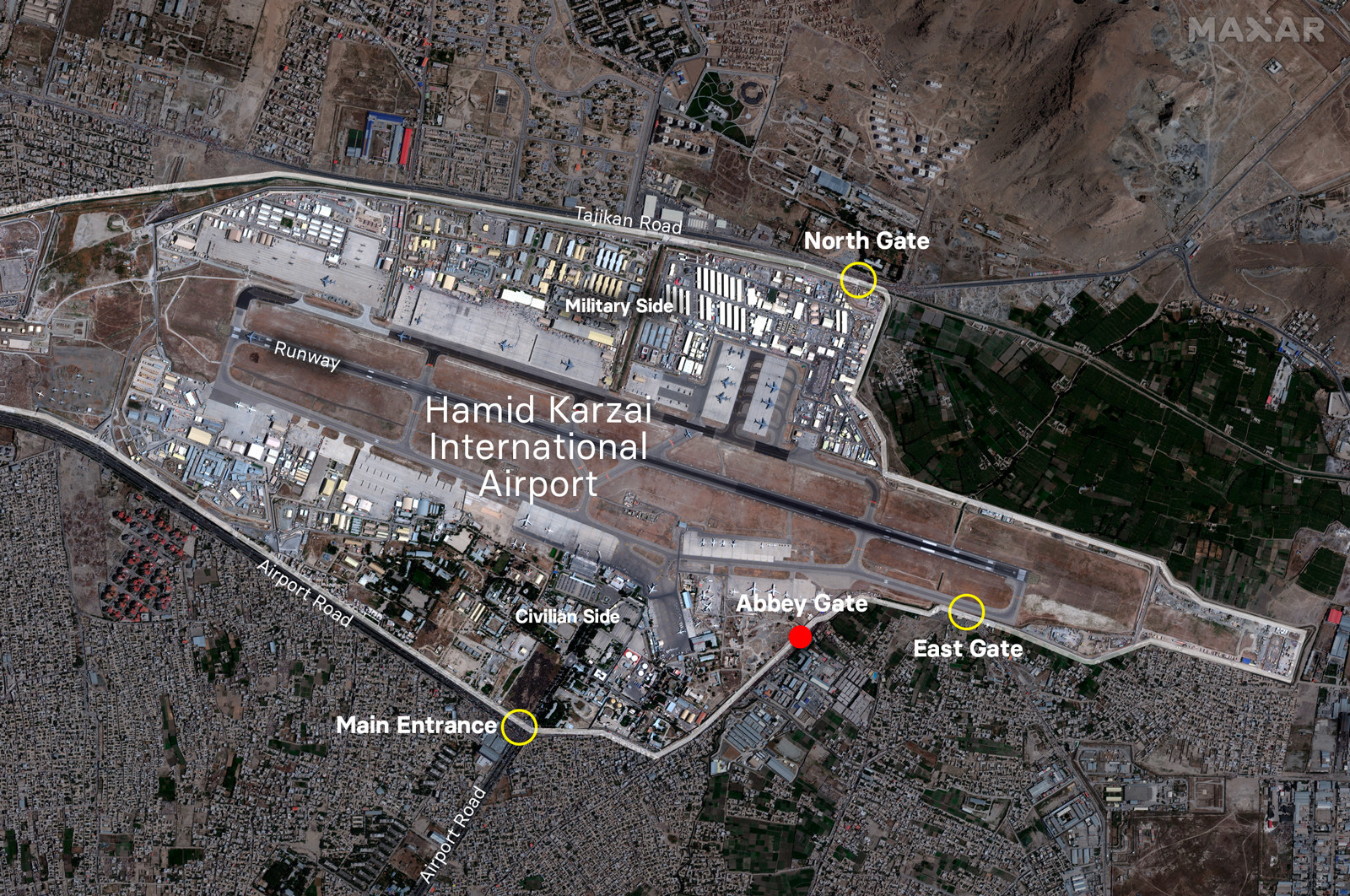 Marine Gen. Kenneth F. McKenzie Jr. of CENTCOM said the threat from ISIS is "extremely real."

"We believe it is their desire to continue those attacks and we expect those attacks to continue," McKenzie said in a press briefing Thursday afternoon, adding that US forces would "go after" those responsible. "We are working very hard right now to determine who was associated with this cowardly attack and we are prepared to take action against them."
He explained that at the gate where the attack occurred, US service members have been conducting physical screenings of people before allowing them onto the airfield, a task that requires them to be close to thousands of people.
"There's really no other way to do it," McKenzie said. "Ultimately, Americans have got to be in danger to do these searches."
The Taliban are also conducting similar searches before people reach the US checkpoint, he added, noting that "sometimes those searches have been good and sometimes not." McKenzie said that while it was clear there was a "failure" in the process that allowed a suicide bomber to reach the gate, he wasn't sure how they had gotten through.
He noted that despite the bombing, the US will continue to focus on evacuations, saying that 1,000 Americans remained in the country. At least 104,000 people have been evacuated so far.
In an address to the nation Thursday evening, President Joe Biden again defended his decision to withdraw US troops from Afghanistan, and he vowed to track down those who ordered the attack.
"We will hunt you down and make you pay," Biden said.
In the hours since the explosion, members of Congress appeared to criticize the administration's decision to coordinate with the Taliban to secure the airport's perimeter. Politico on Thursday reported that as part of that strategy, US officials had provided the insurgents with the names of Americans and Afghan allies cleared to enter the airport.
In a statement, Senate Foreign Relations Committee Chair Bob Menendez, a New Jersey Democrat, said, "As we wait for more details to come in, one thing is clear: We can't trust the Taliban with Americans' security."
Biden said he couldn't say "with any certitude" that such a list existed but described situations where the US military had contacted the Taliban to tell them to provide entry to buses of people.
"No one trusts them," he said. "We're just counting on their self-interest to continue ... their activities, and it's in their self-interest that we leave when we said and that we get as many people out as we can."
The explosion took place a day after the US Embassy had warned Americans to stay away from the airport and avoid airport gates, citing "security threats outside the gates of Kabul airport."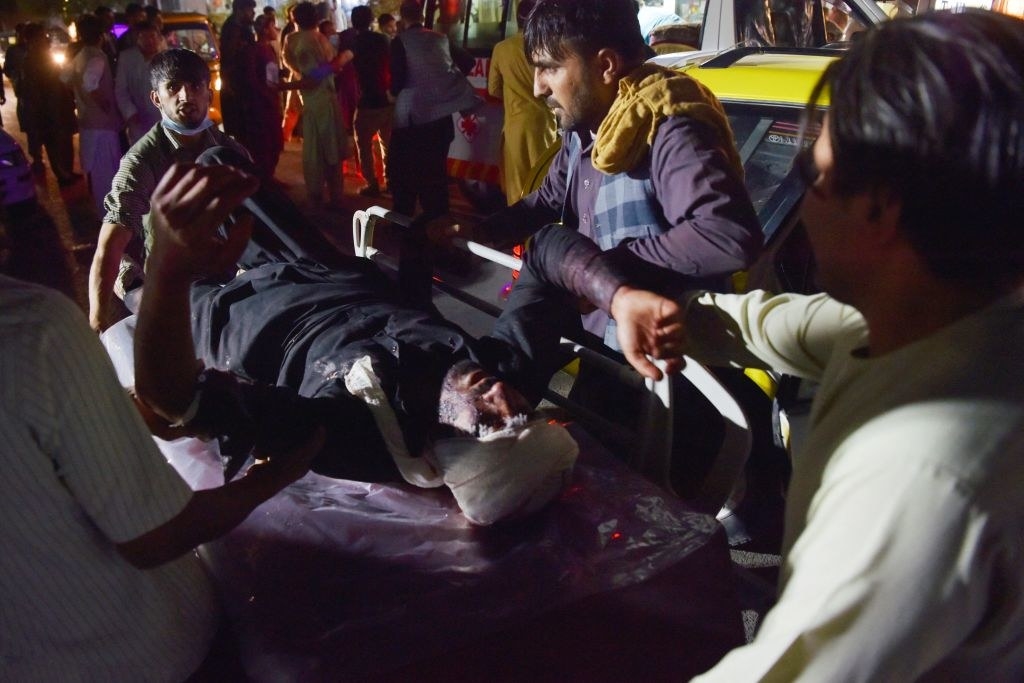 Both the British and Australian governments issued similar warnings to their citizens, saying there was an "ongoing and high threat of terrorist attack."
"Be aware of the potential for violence and security threats with large crowds," the Australian Embassy warned its citizens. "Do not travel to Kabul Hamid Karzai International Airport. If you're in the area of the airport, move to a safe location and await further advice."
Multiple journalists in Afghanistan reported feeling another possible explosion late Thursday, which a Taliban spokesperson attributed to US forces destroying equipment. During the briefing, McKenzie said he could not confirm if there had been additional explosions.