This is Please Like Me, BuzzFeed News' newsletter about how influencers are battling for your attention. You can sign up here.
Deck the halls...it's Nov. 1?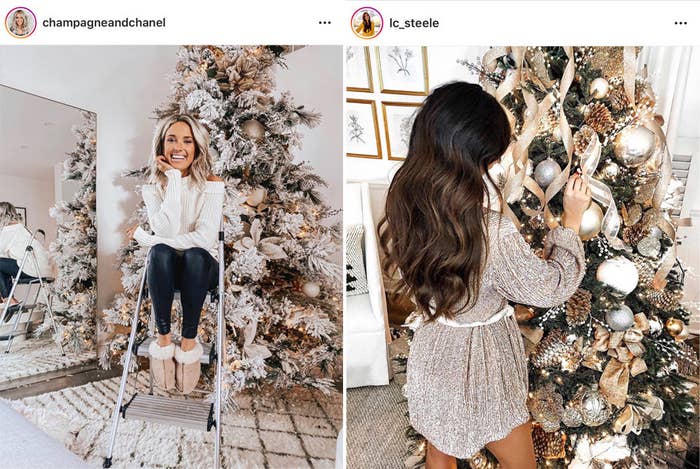 I was scrolling through Instagram this weekend when I noticed something very bizarre.
About half the photos were of people dressed to celebrate late Halloween. (Seriously, we need to pick a weekend when everyone dresses up. This is confusing!) The other half had already moved on…to Christmas.
The first person I saw do this absurdly fast pivot was Ali Fedotowsky-Manno, the former Bachelorette turned influencer. Less than three days after I watched her cute kids trick-or-treating, she was decorating her house for the holidays. She said she knew it was early, but she didn't care. After that, I noticed it seemed EVERYONE on Instagram was doing the same. Grids pivoted from orange fall leaves to red and silver stockings in an instant.
Help, I have holiday whiplash!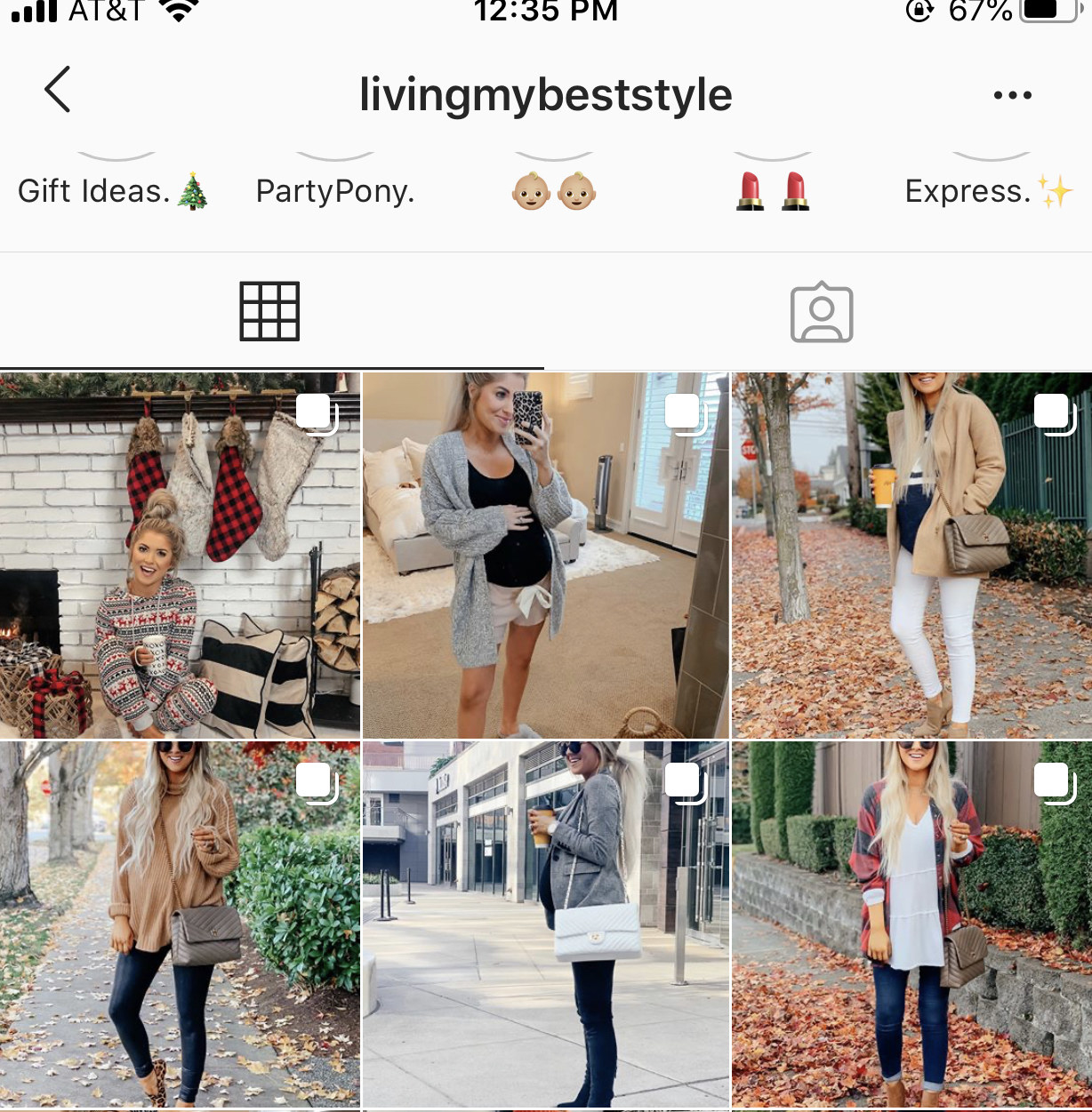 Now I'm not gonna wag my finger and complain about the overconsumerism of the holidays and Christmas creep and Thanksgiving erasure. That complaint has been overdone. I'm more interested in why SO early this year? It's never been THIS bad, right? Also, what is the rush? Can we get some time to chill for a sec? Can our jack-o'-lantern get a chance to rot? I posted about this on my Instagram a few days ago and got an interesting theory from Eve.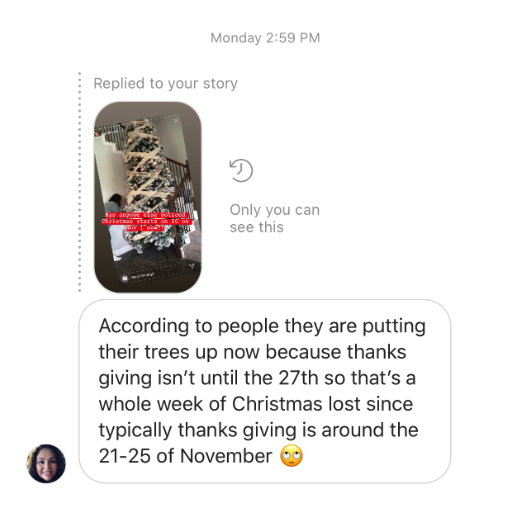 She makes a good point. I think this also has to do with who else but retailers. I was dismayed to go to Trader Joe's this weekend (again, Nov. 2!) and realize all the fall and pumpkin products had been unceremoniously yanked off the shelves before I had the chance to have them one last time. Sorry, you snooze you lose, capitalism seems to be saying to us. Fall is over now, because we said so! So I don't blame people on Instagram for following suit. They are just following the cues piped into our brains every day by corporations trying to sell us stuff.
Retailers have always moved faster than the rest of us from one holiday to another — now, we don't even have a break. I'm worried the stress of keeping up with the unrelenting stream of holidays will slowly suck all the joy out of the season. And that does NOT make me want to double-tap.
—Stephanie McNeal
I was writing about influencers and then an Instagram photo shoot broke out next to me. These pros taught me how it's DONE.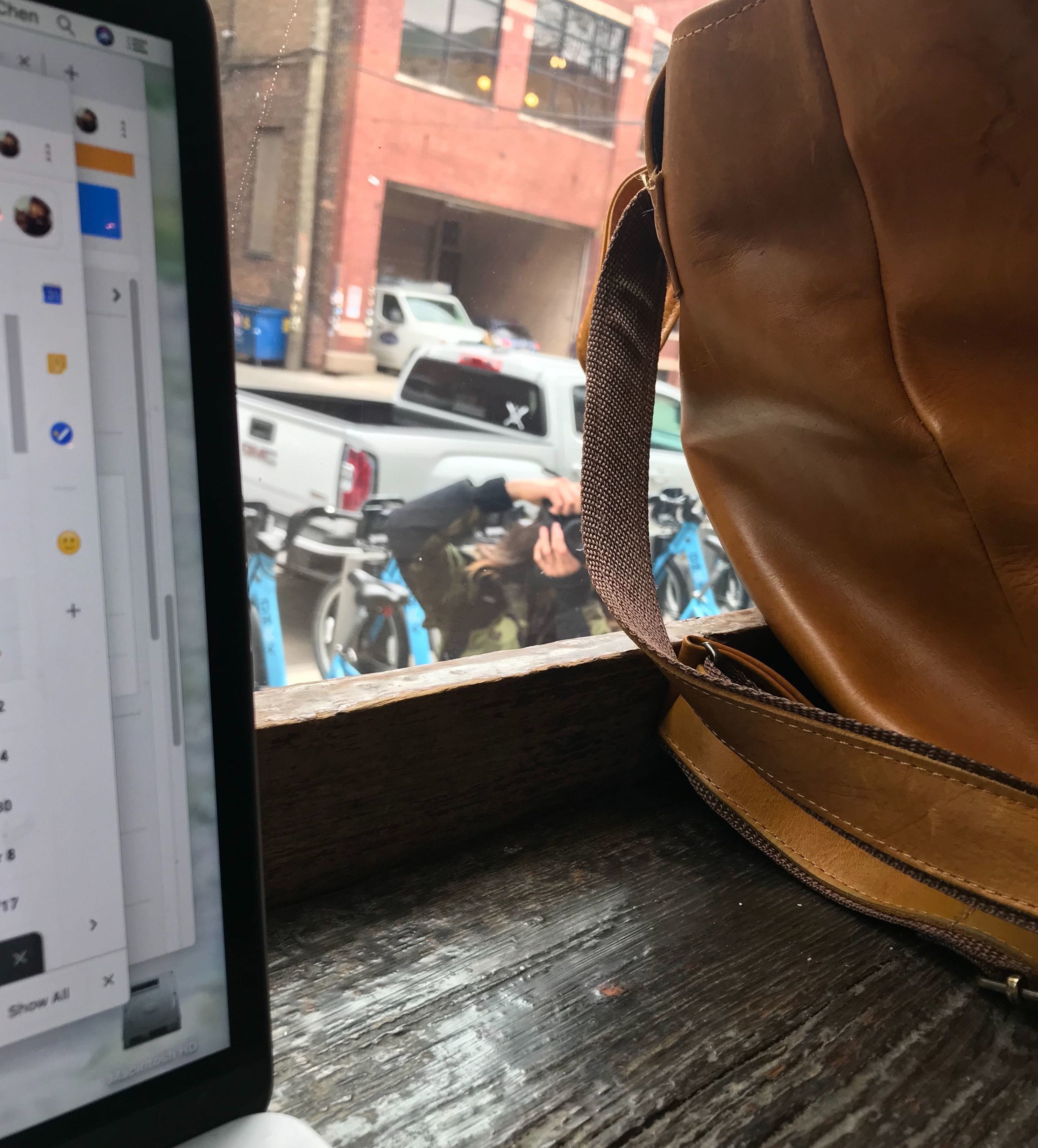 Earlier this week, I had a front-row seat to a behind-the-scenes Instagram show at a coffee shop in Chicago. Two customers came in, purchased a fancy matcha latte, sat next to me, and began an impressive and exhaustive photo shoot.
The pair appeared to be women in their late twenties/early thirties. One of them was the photographer with a professional camera in tow, and the other was the subject/potential influencer. Ironically, I was working on a story about Instagram influencers right next to them. Bacio da chef! (According to Google Translate, this is "chef kiss" in Italian.)
Here's what I learned from being a fly on the wall (and potential background character!) of this shoot:
The two purposely coordinated the shoot in a way that allowed them to blend into the environment of a casual but bustling coffee shop in the morning hours.
The IG subject would motion for the photographer to shoot from different angles around her with small, nonverbal cues, like a nudge. This impressed me. Sometimes she'd just say, "Go over there," and the photog did. It was a very small space that they had to work with (a few feet around a narrow wooden bar), but they worked seamlessly.

Of course, they got the quintessential shot of the matcha latte from above. The matcha latte didn't come dressed up for the occasion for no reason.

I noticed myself trying to act as natural as possible, to both not appear like I was observing them like I was Jane Goodall, but also to adhere to the "natural" environment of the coffee shop backdrop. I was now a potential prop in a potential Instagram (!).

The photographer also stepped outside to shoot the subject through the window. Creative. I would never have thought to do that.

The whole event lasted about 30 minutes, and the drink sat there untouched the whole time. It probably turned completely cold and that made me anxious. But every small business has expenses, I guess.

Finally, I tried to look for the Instagram post by searching the geotagged location of the coffee shop and other hashtags on the app, but could not find it! Perhaps the photos are not ready, edited, and/or perfectly primed to be posted yet.
I'll keep you guys posted if I can ever locate it — and let you know if I made the cut to be a supporting role in a potentially very influential Instagram post.
Until next time,
Tanya
P.S. If you like this newsletter, help keep our reporting free for all. Support BuzzFeed News by becoming a member here. (Monthly memberships are available worldwide.)