Hugo's Tacos, a beloved LA chain, announced Sunday that it was temporarily closing both its taco stands after its employees reported increasing harassment from customers who refused to wear masks during the ongoing coronavirus pandemic.

The harassment — ranging from racial slurs to food and objects being thrown at employees — "has taken a toll" on staff, CEO and part-owner Bill Kohne told BuzzFeed News. Kohne said he wants to give his employees a break as the company works toward solutions to better protect them.
"[Harassment] has been reported by employees for as long as we've been open under these circumstances, but in the last four to five weeks, it's gotten a lot more extreme," Kohne said.
He said many of his employees are Latino and that they have heard racial slurs from diners who are indignant about wearing a mask when told to.
"One of our employees wearing a mask was imploring people to behave and to follow that one simple rule; she was one of the employees who had water thrown at her," Kohne said.

The owners closed both the Atwater Village and Studio City locations on Sunday, saying, "Our Taco Stands are exhausted by the constant conflicts over guests refusing to wear masks."
"A mask isn't symbolic of anything other than our desire to keep our staff healthy," Hugo's Tacos said in its statement.
"The masks have somehow become symbolic or a political statement," Kohne said, blaming the country's leaders for turning the mask "into a symbol of something that it is not."

"I'm really trying to avoid politics because we're just a taco stand...but there's no escaping the truth," he said. "Masks have been politicized at the very top of the country for reasons that have nothing to do with being responsible for each other. And it's emboldened some people to turn it into a symbol of something that it is not."
Kohne said that when his employees offer a mask to customers without one, they're met with "all manner of reactions."
A common response from customers who refuse to wear a mask is that wearing one violates their "personal liberties," he said.
Hugo's Tacos locations are small — about 400 square feet, according to Kohne — and the restaurant has tried to regulate social distancing and other health codes by marking areas where patrons are allowed to hang out, and closing off certain seating areas. Mask-wearing is a must, especially when making an order or any close contact with workers, according to Kohne.
It is mandatory for Californians to wear face masks in public settings. And on Sunday, Gov. Gavin Newsom ordered an immediate reclosing of bars in LA County, as coronavirus cases surged with over 2,100 new cases the day before.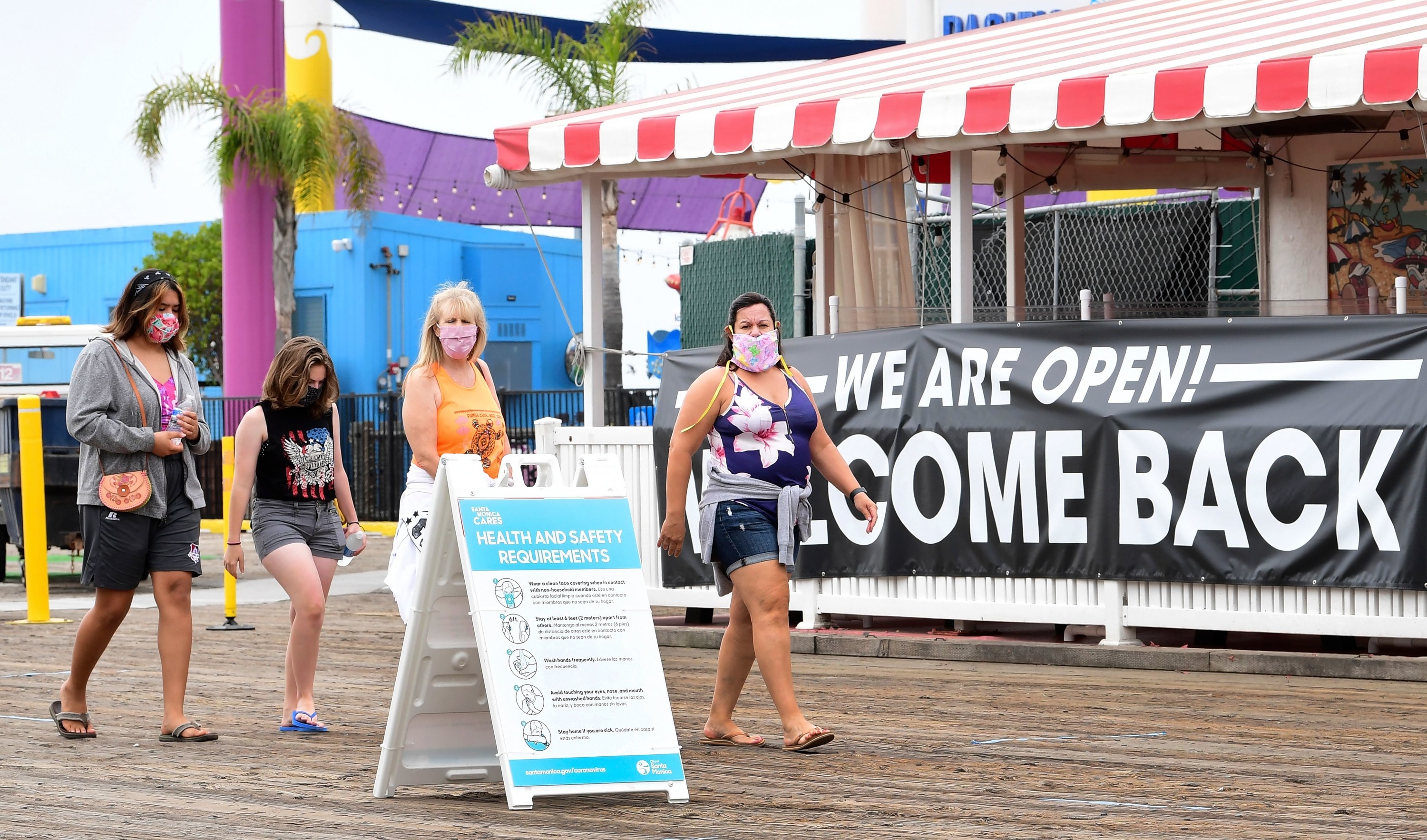 "It's like all of a sudden [employees] are having to become a schoolyard monitor — and entirely for customers who refuse to wear masks," Kohne said, adding that they were worn down and less willing to work.
"We need to take some time to give them a break and consciously think about what barriers to address," he said.
One consideration, he said, is bringing on a full-time security guard or "monitor" strictly to enforce proper protocol.
The company also started a GoFundMe for its employees "to make up for lost wages."
Kohne said he simply wants customers to treat dining during the pandemic like how they'd behave if they were visiting someone's home.
"When you walk into a restaurant or business, everyone has a set of rules," Kohne said. "Fighting with the host, destroying their property, calling them names...it's behavior beyond imagination."