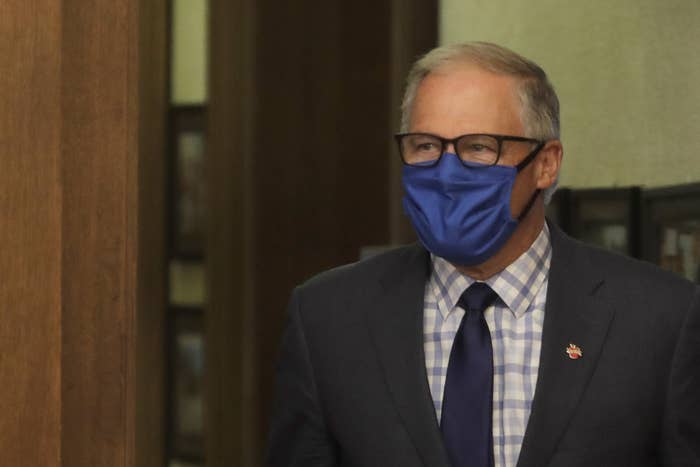 More governors are making face masks and coverings mandatory as the number of confirmed COVID-19 cases spike in states across the US.
"For Nevada to stay safe and to stay open, we must make face coverings a routine part of our daily lives," Gov. Steve Sisolak said Wednesday.
North Carolina will also require face masks in public places, Gov. Roy Cooper announced earlier on Wednesday, and California and Washington state issued similar mandates in recent days. It marked a significant shift from the recent push across the US to quickly reopen businesses, but with the number of COVID-19 cases creeping up, some states are now moving to enact new restrictions.
In Washington, Gov. Jay Inslee announced the statewide mandate Tuesday.
"We just cannot wish this virus to go away," Inslee said, after the state reported an increase in cases. "We have to use tools that are available to us that we know that work."
Inslee also added additional requirements in Yakima County, according to the Seattle Times, where health care workers were reportedly struggling with the number of new cases.
California's Gov. Gavin Newsom also moved to make face masks mandatory in public places Thursday, days after some counties had rescinded local rules requiring masks in spite of rising case numbers.
"We are seeing too many people with faces uncovered," Newsom said in a statement.
California in the past week has seen an average of more than 4,500 confirmed COVID-19 cases, an increase of 62% compared to two weeks ago.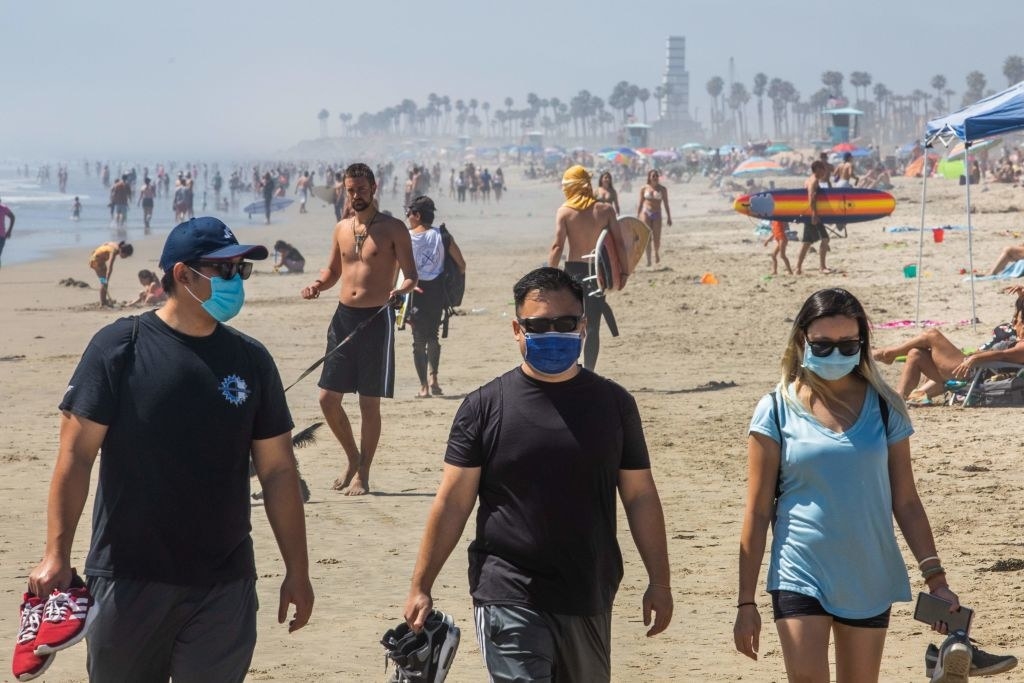 Citing North Carolina's own increase in cases, Cooper added that the state would slow down its reopening plan and stay in Phase 2 for at least another three weeks.
"North Carolina is relying on the data and the science to lift restrictions responsibly, and right now our increasing numbers show we need to hit the pause button while we work to stabilize our trends," Cooper said in a statement Wednesday.
The state had, until Wednesday, only recommended the use of face masks.
Meanwhile in Texas, where some hospitals have reported their ICUs are getting dangerously close to filling up, masks remain optional. But Gov. Greg Abbott, who had previously banned local governments from imposing penalties on people who don't wear masks, seemed to shift direction this week and recommended people stay home and wear a mask in public. The rise in coronavirus cases was happening at an "unacceptable rate," he said.
"We want to make sure that everyone reinforces the best safe practices of wearing a mask, hand sanitization, maintaining safe distance," he told KBTX-TV.
On Tuesday, Dr. Anthony Fauci, the nation's top infectious disease expert, told members of Congress there is a "disturbing surge" in some states as more people have seemed to be ignoring social distancing guidelines that were credited with slowing the spread of the virus just weeks ago.
"The virus is not going to disappear," Fauci testified.