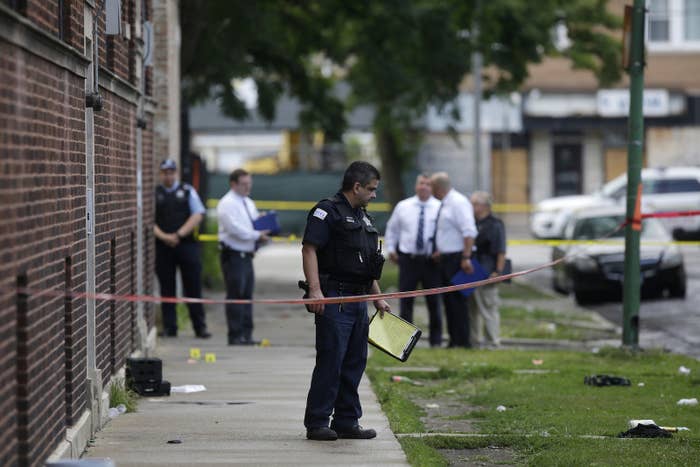 The city of Chicago is confronting a rash of gun-related crimes after "another unacceptable, violent weekend" in which dozens of people were shot, the city's police superintendent said Monday.
The sobering words came after 58 people were shot and six died over the weekend. The violence came after another deadly weekend earlier this month, when 74 people were shot, and 12 died. At least 85 people were shot over the course of a week in early May — nine of them died.
Chicago Police Superintendent Eddie Johnson said Monday investigators have identified 26 people of interest involved in the shootings who have had previous arrests and criminal histories.
Authorities are now asking the community-at-large to help arrest these repeat offenders. Authorities want to see "everyone — and I mean everyone, especially judicial partners," pitch in to help curb the serious citywide gun problem, Johnson said.
Police are urging anyone with even the "slightest bit of information" about the recent shootings, and the 26 known suspects, to contact authorities immediately.
"It's the same people who are pulling the triggers in some of these communities," said Johnson. "This isn't a widespread issue among Chicagoans; it's the same people."
He said perpetrators who are tied to gangs in the West and South sides of the city have shot, and will continue to shoot, others "because they continue to get a slap on the wrist."
Police have deployed 600 additional officers to communities in Chicago that are experiencing the most violent activity, especially on weekends. They're planning to invest in "longterm strategies," like education and mentorship initiatives, to help curb a pervasive "culture" of violence in the city. Mayor Rahm Emanuel recently announced he is using the $10.4 million the city received in legal settlements with Uber, Lyft, and Via to invest in mentoring seventh graders.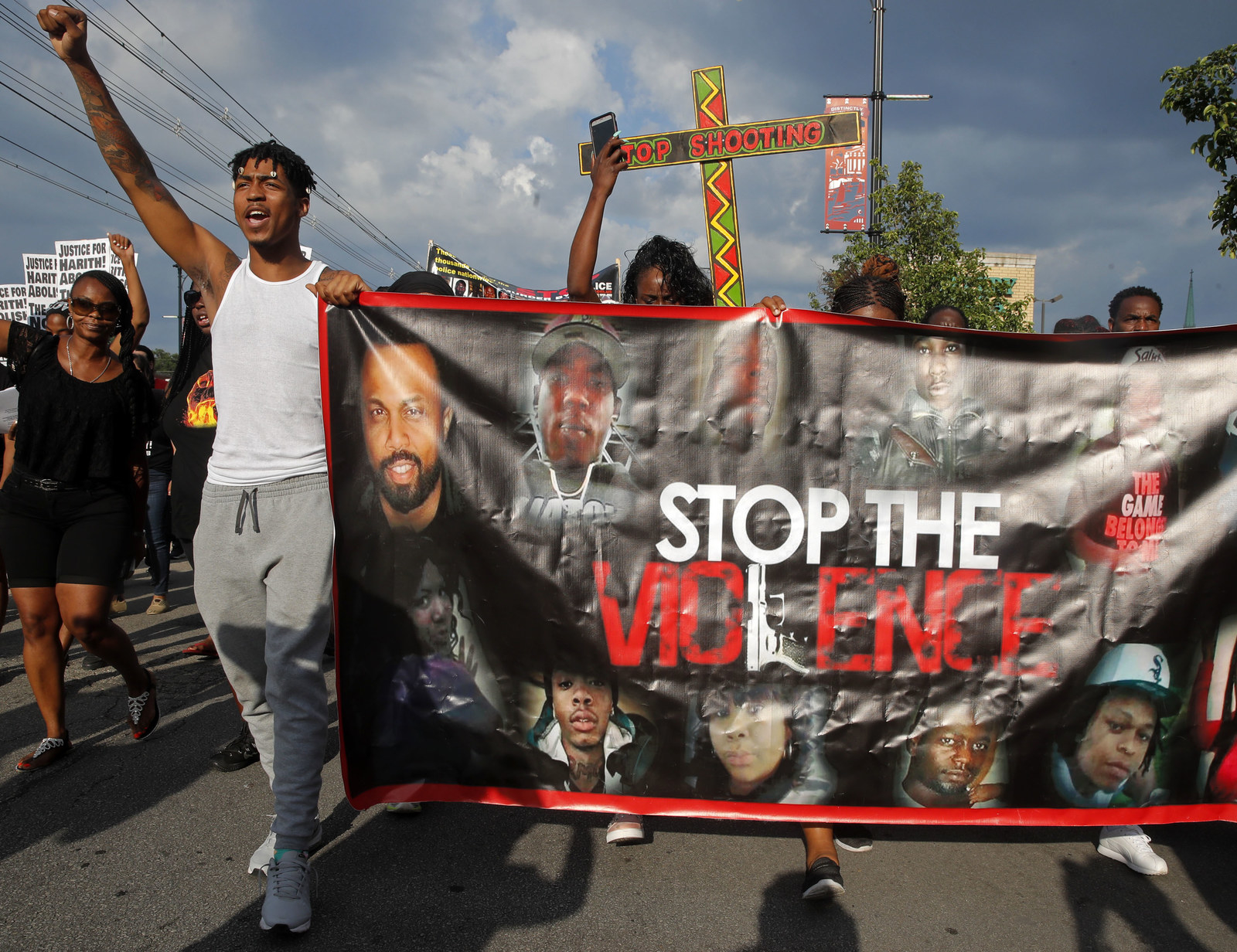 Still, police said they need help from "everyone" to stop these criminals.
"We need everyone — and I mean everyone, especially our judicial partners — to start making repeat gun offenders feel real consequences for their crimes," said Johnson. "We need our governor to sign a bill that makes it more difficult for habitual armed offenders to obtain weapons. We need the community and community leaders to work with the Chicago Police Department."
"The Chicago Police Department simply cannot do this alone," he added.
Johnson said that while dozens of people are still being shot week after week, "we see a reduction in gun violence" overall from previous years. Still, "we need everyone to come to the table," he said.
"I'm tired of it, and you should be tired of it too."
The press conference came after more than 100 people gathered in the city Sunday night to protest the death of 15-year-old Steven Rosenthal, who died from a gunshot wound that police said was self-inflicted after a brief chase with officers.