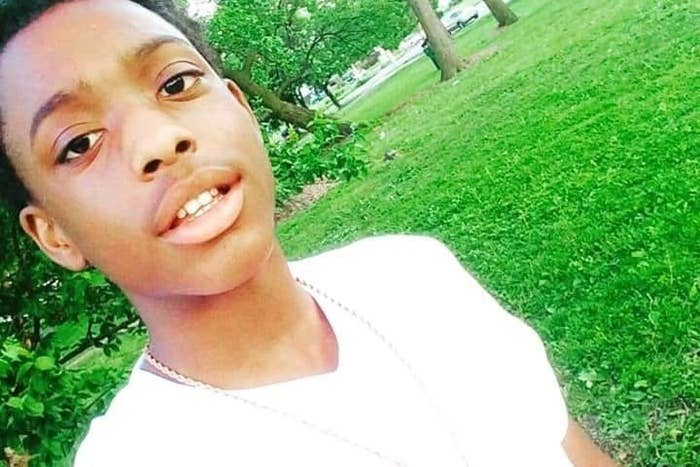 More than 100 people gathered in Chicago Sunday night to protest the death of 15-year-old Steven Rosenthal, who died from a gunshot wound that police said was self-inflicted after a brief chase with officers.
Police said that they stopped Rosenthal Friday to ask him about a handgun he was holding, and then briefly chased the teen after he ran from officers. Shortly after they gave chase, police said, Rosenthal shot himself in the stairwell of his home.
The Cook County medical examiner ruled Rosenthal died of a self-inflicted gunshot to the head. Police have said there is no evidence that any officers used weapons and that there is no footage that shows the moment the 15-year-old was shot.

BuzzFeed News has reached out to the Chicago Police Department for more information.
Rosenthal's family has strenuously denied that the teen would kill himself, and have noted that the 15-year-old had shared a video of himself carrying and talking with his baby brother just two hours before his death. The family is now demanding an independent investigation into the shooting and are asking the police to release body-cam footage of officers' interactions with Rosenthal.

The family's lawyer, Andrew Stroth, said at a press conference prior to the march Sunday that eyewitnesses who saw Rosenthal's death have claimed that it did not happen as police say it did. The family, he said, is "demanding to see the evidence" from police.
"Steven was on the stairwell of his grandmother's house on the West Side of Chicago when police officers stormed up the stairwell chasing," Stroth said, according to the Chicago Tribune. "Within moments, these officers, without cause or provocation, shot and killed 15-year old Steven. … Based on several eyewitness accounts, these officers ended the hopes and the dreams of a talented young man with a bright future."

Protesters marched on a local hospital Sunday night, briefly shutting down traffic on Chicago's Ogden Avenue as they demanded the Chicago Police Department release the body-cam footage, carrying signs and shouting "Justice for Steven."
Police spokesman Michael Carroll told the Tribune that the shooting remains under investigation and that the department "has not come to a point where the decision has been made to release the body cam video."