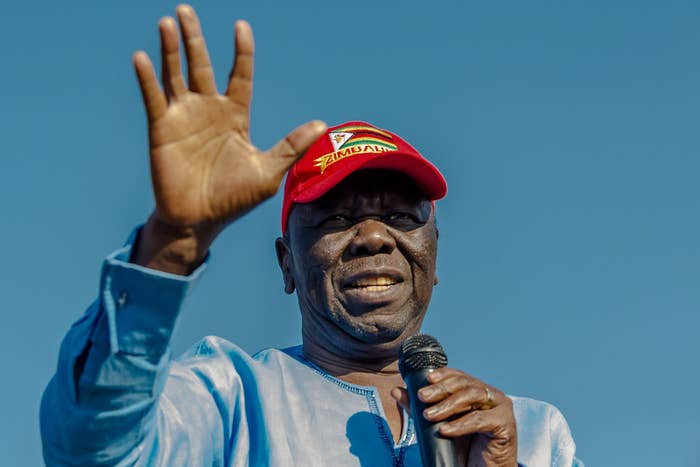 NAIROBI — In the span of 24 hours, three African countries saw their political landscapes completely upended: Ethiopia was shocked by the resignation of its prime minister, Zimbabwe lost its most well-known opposition leader, and South African MPs selected a new president after his predecessor was forced out of office.
BuzzFeed News spoke with human rights officials and political analysts about what these significant changes mean for each country moving forward.
Ethiopia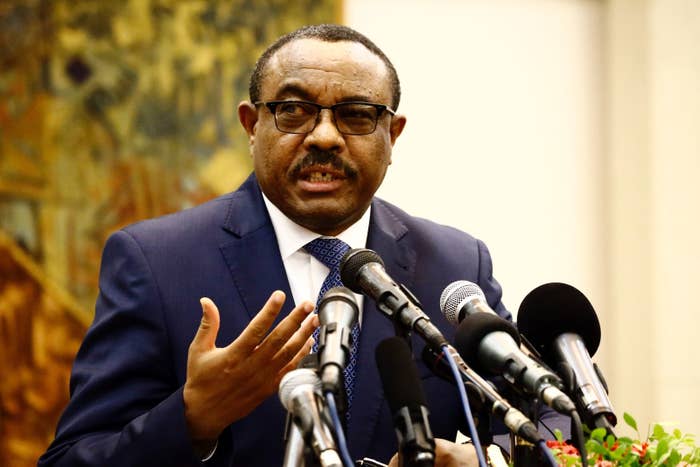 In a hugely surprising move, Ethiopian Prime Minister Hailemariam Desalegn announced Thursday that he was resigning from the position that he has held for the past six years, as well as his role as chair of the ruling party.
The last three years of his administration have been marred by state-wide protests from the Oromo, the largest ethnic group in the country, that resulted in more than 1,000 deaths, according to Human Rights Watch senior researcher Felix Horne.
"For years, anybody that expressed dissent against the Ethiopian government was subject to harassment, arrest, or worse. There was no space to express grievances with the government and no outlet for that frustration," Horne told BuzzFeed News.
"Under Hailemariam's leadership, the [ruling party] seemed unwilling to reform and to open up political space, making more protests and unrest virtually inevitable."
Desalegn acknowledged those conflicts in his announcement.
"Unrest and a political crisis have led to the loss of lives and displacement of many," he said in a televised speech to the nation. "I see my resignation as vital in the bid to carry out reforms that would lead to sustainable peace and democracy."
Protests first began in 2015 when the Oromo people felt a government project was deliberately displacing them from land they depended on as farmers. Hundreds of protesters were arrested in 2016, but last month Desalegn announced that the government would begin releasing them. The decision caused people to question whether Ethiopia's government, which had gained a reputation for denying its citizens the right to free speech, was making a move toward an open democracy. Two days before Desalegn stepped down, the government released opposition leader Bekele Gerba from prison.
Desalegn's resignation will not take effect immediately; he said he would act in an advisory role until the ruling party, the Ethiopian People's Revolutionary Democratic Front, formally accepts his resignation and elects a new prime minister.
But as Tsedale Lemma, the editor-in-chief of monthly news magazine Addis Standard, tweeted, the person who succeeds Desalegn — and the political party they represent — is less important than their capacity to regain the trust of a nation that has grown apathetic.
South Africa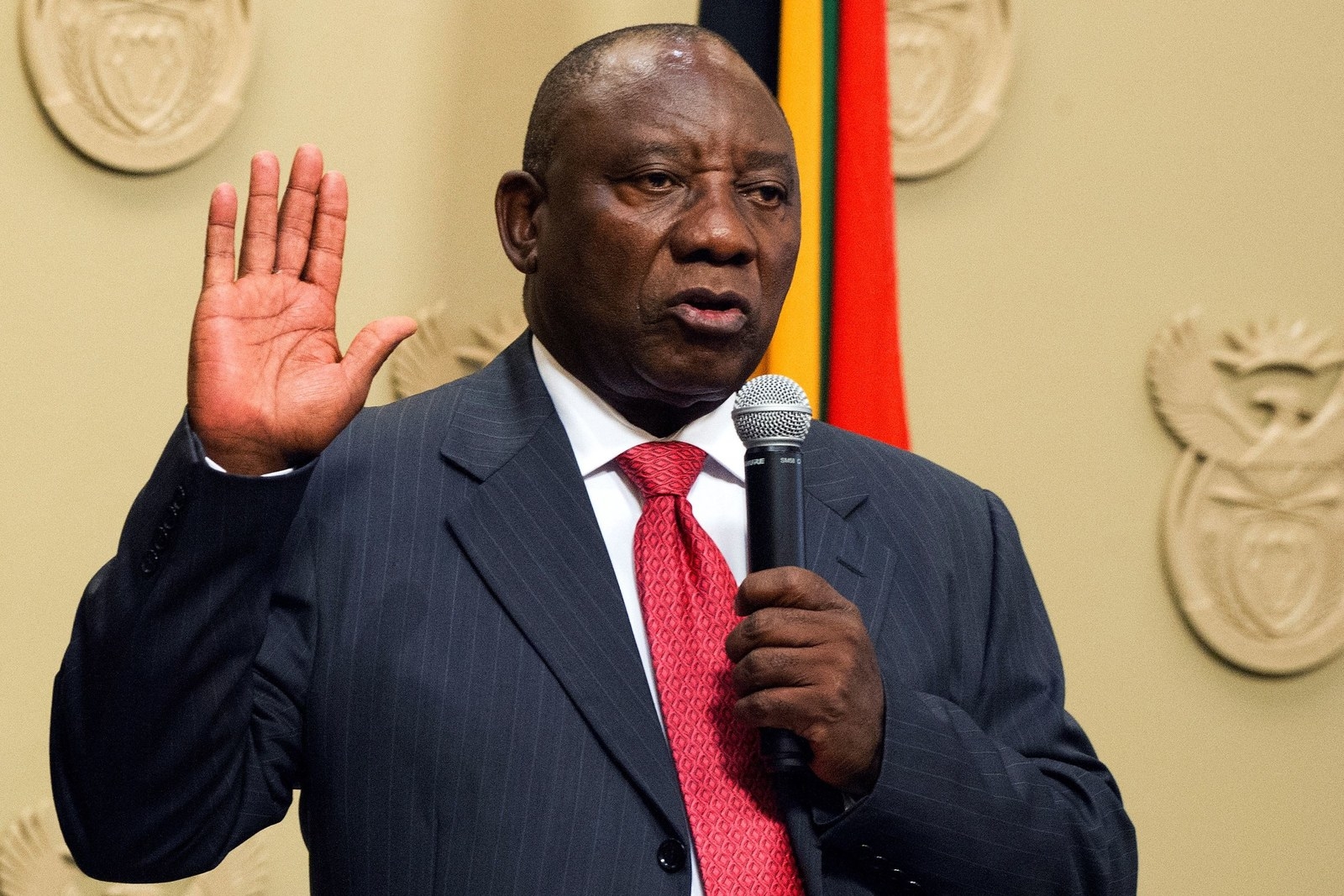 In less than 24 hours, South Africa lost a president and selected a new one. Having faced increasing pressure from his own party over the past two weeks to step down following decades of corruption allegations, Jacob Zuma announced his resignation late Wednesday night.
"Make no mistake, no leader should stay beyond the time the people they serve," Zuma said in his departure speech. "No leader should seek an easy way out because they could face a life without the perks of political office."
Zuma's presidency had been mired in controversy for years, from allegations of corruption over a multibillion-dollar arms deal in 1999 to a longstanding relationship with the wealthy Gupta family that many suspected the family profited from. Zuma and the Gupta family have repeatedly denied the allegations.
The situation reached a tipping point when South African Deputy President Cyril Ramaphosa was elected in December as president of the African National Congress (ANC), the ruling party of South Africa since majority rule began. Zuma's ousting began to look imminent when parliament announced on Feb. 6 that it had suspended his annual State of the Nation speech amid threats of disruption from opposition parties.
And on Feb. 12, the ANC voted to recall Zuma, giving him 48 hours to resign or else enter what would have been his seventh vote of no confidence. Despite initially saying that his party's recall vote was unfair, Zuma gave in hours later. By Thursday afternoon, Ramaphosa, the only candidate the ANC-dominated parliament nominated, was president.
"To bring about change is what has put many of us here in this House, and our intent is to continue, indeed to improve the lives of our people," he said in his speech. "Issues to do with corruption, issues of how we can straighten out our state-owned enterprises and how we deal with 'state capture' are issues that are on our radar screen."
Ramaphosa's speech appeared to be well received by many South Africans, many of whom praised his address on social media.
But amid the celebrations, others remained skeptical of the motivations of the ANC, and questioned if Ramaphosa can actually deliver the kind of changes that Zuma failed to.
Ramaphosa is scheduled to deliver his State of the Nation speech Friday, and outline the state budget the following week.
Zimbabwe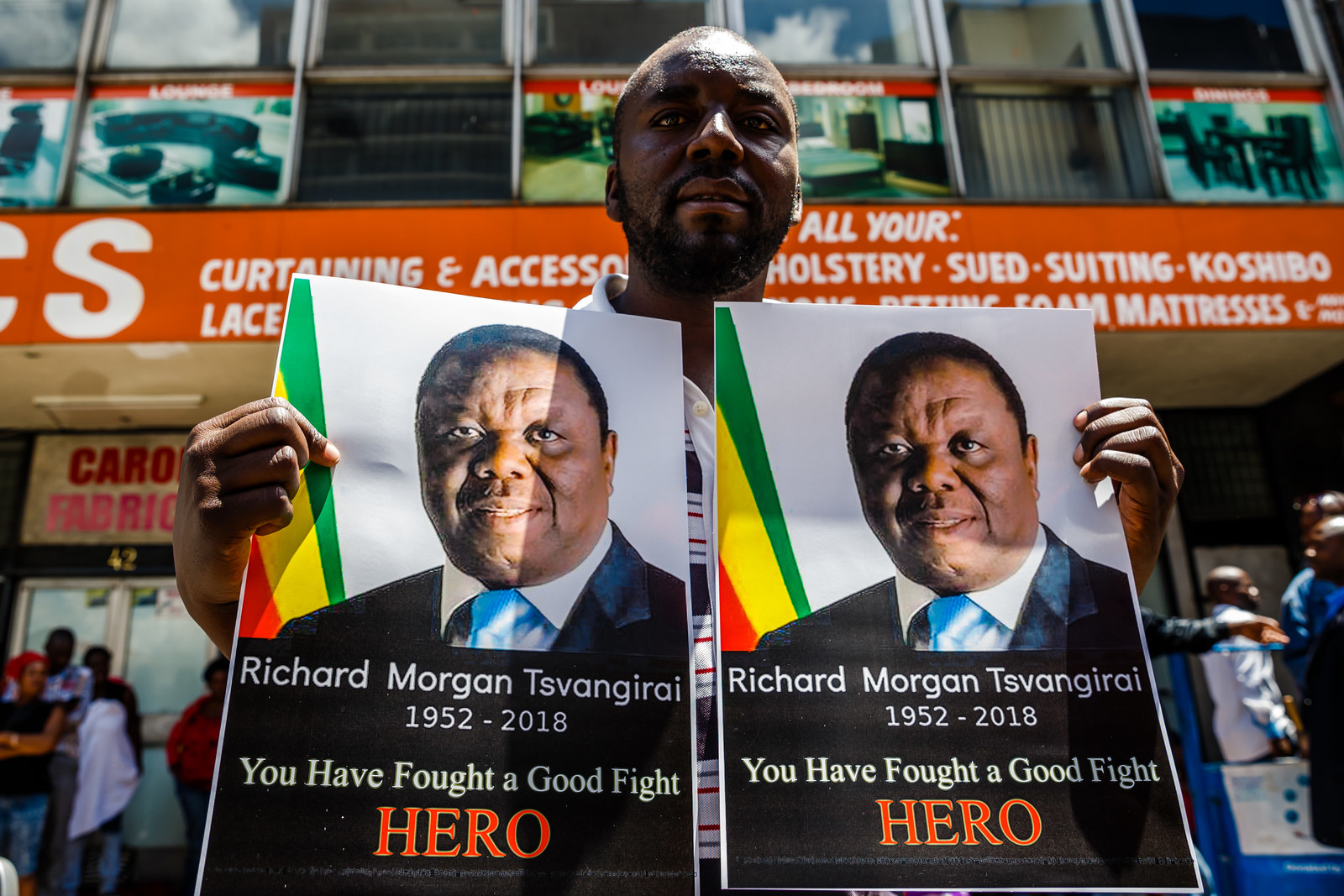 When former Zimbabwean president Robert Mugabe relinquished his role last November after three decades in power and was temporarily replaced by then-vice president Emmerson Mnangagwa, many Zimbabweans began to pour their support back into former prime minister Morgan Tsvangirai, who led the Movement for Democratic Change (MDC) opposition party, as the country prepared for elections scheduled for mid-2018.
A longtime opponent and staunch critic of Mugabe, Tsvangirai ran against him in the March 2008 elections and won the first round, but his victory was short-lived. The MDC leader withdrew his name from the runoff ballot, citing violence against his supporters that he said was state-sanctioned.
Despite calling the 2008 elections a "sham," Tsvangirai, who had been beaten up and tortured by police throughout his political career, became prime minister in 2009 under a unity government.
But Zimbabweans' hopes for Tsvangirai were extinguished when he died late Wednesday night of colon cancer. He announced his diagnosis in June 2016 and had spent the past 18 months of his life at a treatment center in South Africa.
Tsvangirai's death dealt a heavy blow to the many Zimbabweans who loved and had rallied behind him, and they expressed their sadness on Twitter.
Chipo Dendere, a Zimbabwean political science scholar who teaches at the University of Massachusetts, Amherst, told BuzzFeed News that the sadness over Tsvangirai's death was deepened by the fact that he had been outlived by the man he'd spent his career opposing.
"There's this irony where a 93-year-old Robert Mugabe gets to live on, but 65-year-old Morgan Tsvangirai dies from a horribly painful illness," she said. "How do you explain that to people while you're trying to sell hope and convince them that the world is still good?"
Dendere also said that the unity and integrity of Tsvangirai's party, the MDC, has been threatened in the wake of his death. Just hours after Tsvangirai died, the party elected one of its deputies, Nelson Chamisa, to replace him as acting leader.
"Nelson would have been a popular candidate had he not rushed," Dendere said. "The idea that somebody died yesterday, and the following day you install yourself as president [of the party] in a very questionable way — people found it distasteful."
Mugabe's party, ZANU-PF, on the other hand, has been looking organized, which Dendere argued could set the stage for an unexpected outcome this election year.
"Emmerson Mnangagwa, someone we might not associate with democracy, might lead through Tsvangirai's legacy," she said.
"The party of the people may fail to deliver on the ideals that Tsvangirai stood for, but someone from ZANU-PF, someone who was responsible for the MDC not taking over the presidency in 2008, could be the person who wins this current election and become this country's first legitimate president."