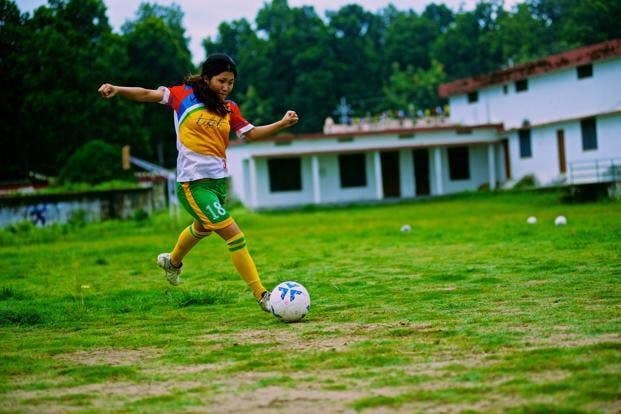 The US State Department has denied visas to members of a women's soccer team from Tibet, preventing them from competing in a Texas tournament in Dallas next month.
The India-based players went to interview at a US consulate on Feb. 24 in New Delhi, Tibet Women's Soccer Executive Director Cassie Childers told BuzzFeed News via email.
But none of the players' supporting documents were looked at and they were flatly denied visas as they were told, "You have no good reason to visit the US," Childers said.

Of the 19 players eligible for travel, 14 have what are known as Indian Identity Certificates, according to Childers. The document functions as a passport for Tibetan refugees, but does not represent citizenship in India.
Tibet is not listed among the countries targeted by President Donald Trump's travel ban. When asked by BuzzFeed News why the visas were rejected, a State Department spokesperson said they could not discuss individual cases, before adding, "The US government position on Tibet has not changed; recognize Tibet to be part of the People's Republic of China."
Childers rejected the notion that the players might try to overstay their visas in the US.
"There is no opportunity for them to defect, and the thought of shaming themselves, their team, and their country in that way sickens them," she said.
"This is not an anonymous soccer team that no one would notice if they never came back," she said. "This is a team that has for years received major media attention, not for their performance as athletes, but for their courage to play in a society and world that does not so easily accept them for who they are."
Founded in 2011, the Tibet Women's Soccer organization is registered as a charity in New Jersey and an NGO in India. The team aims to break down gender barriers by empowering female Tibetan athletes.
It was once affiliated with the Tibetan National Sports Association (TNSA), but broke ties "based on the realization and supporting evidence that our goals of women's empowerment and sports diplomacy could not effectively be achieved without managerial autonomy and administrative/financial independence," according to its website.
A spokesperson for the TNSA told the Associated Press that the sports governing body "is the only sports authority recognized by the Tibetan government and all invitations to our official teams are processed through the relevant TNSA and government authorities. We did not know about the invitation from Dallas."

A spokesperson for the Dallas Cup told BuzzFeed News via email that while the organization didn't have all of the details about the Tibetan team's visa issues, it "recognizes that arranging for international teams to travel to Dallas is many times a difficult and lengthy process."
"If not possible in 2017, then we hope the girls can realize their dream of visiting the North Texas area at some point in the future," the spokesperson said.