The U.S. Spent $36 Million On This Afghanistan Military Base That Nobody Is Using
The Department of Defense approved the funds for the huge facility — even though generals on the ground deemed it unnecessary, a report by the Special Inspector General for Afghanistan Reconstruction shows.
This is a $36 million facility built at Camp Leatherneck, a military base in Afghanistan's Helmand province.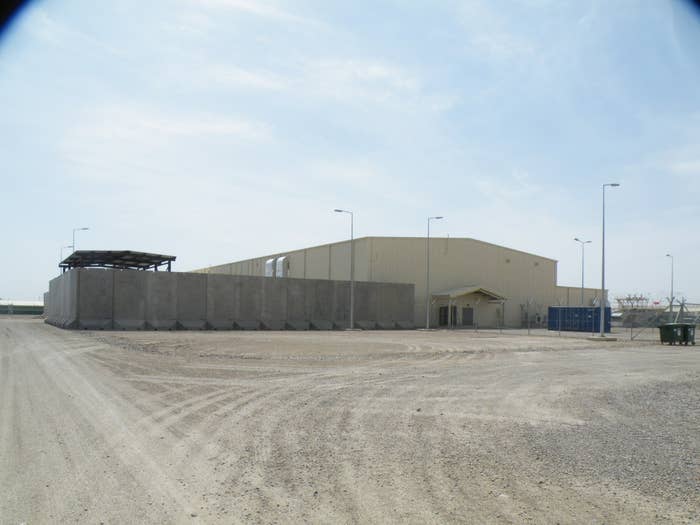 But the facility was never occupied, according to a report released Wednesday by the Special Inspector General for Afghanistan Reconstruction (SIGAR). The inspector found "$36 million in U.S. taxpayer funds was spent on a building the U.S. never used."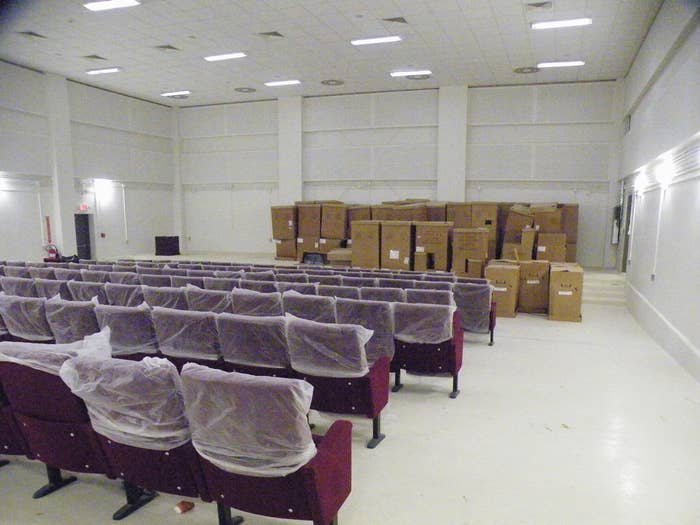 The U.S. Army Central, a unit within the Army, requested the funds for the expansion of the already existing military base in January 2010, according to SIGAR's investigation.
Denying these funds, the Army warned, would be problematic because "the additional forces provided will not have a facility to provide command and control of ground forces and aircraft."
A month later, when the Department of the Army formally submitted the request to Congress, it stressed an "immediate operational need" for the building, SIGAR found.
But on May 19, while the request was under consideration in Congress, former Major General Richard Mills sent an informal letter to the deputy commanding general of the U.S. Forces Afghanistan.
Mills had reviewed Camp Leatherneck's budget at the time, and found that the $36 million building and five other proposed projects were "not necessary" because "the need was already met via other means."
Two similar memos requesting the cancellation of the facility were sent on June 22 and 26 by different generals, SIGAR found. Both memos said that need for the space was met through other projects.
Still, in July, the funds were approved. And in August, former Major General Peter M. Vangjel formally rejected the requests to cancel the construction of the 64k building, arguing that choosing not to follow through on a project that had already been approved and funded would not be "prudent," SIGAR found.
SIGAR, citing Army emails, said in its report that military officials knew all along that 64k was unnecessary, but continued to support its construction with plans to use the funds for other projects. Five days after Congress passed the law allocating them money for 64k, one general for U.S. Army Central wrote his desire to "ensure we time this award to support other operational requirements" and asked his colleague to "move it to the bottom of the pile."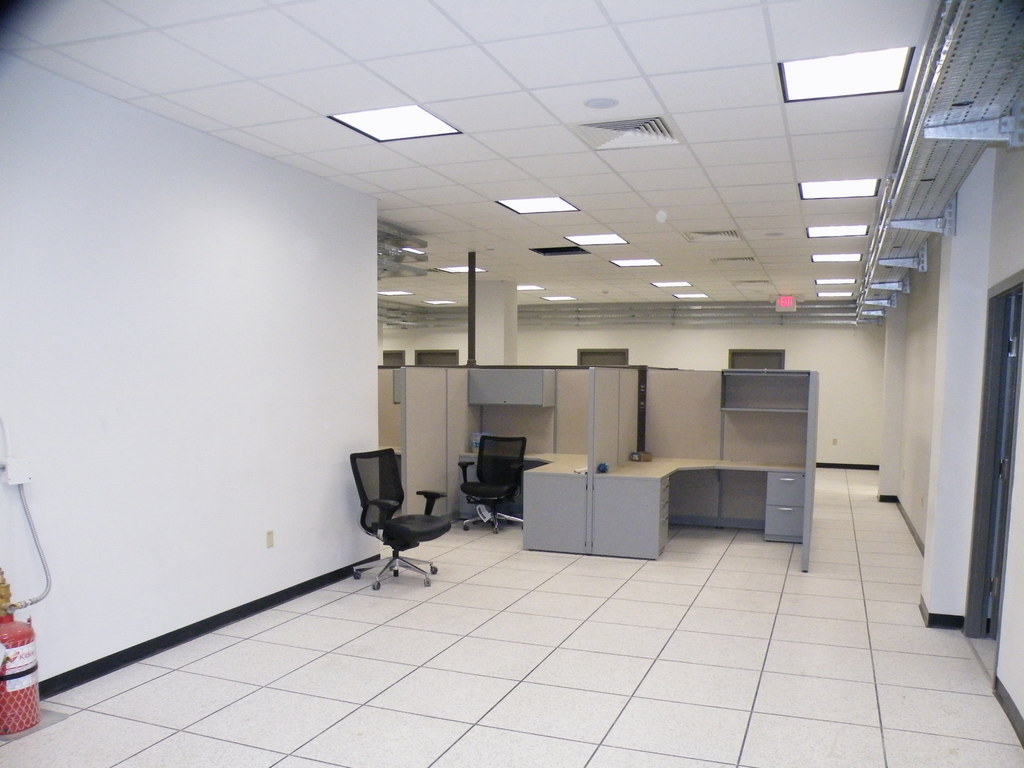 Builders broke ground on the expansion to Camp Leatherneck in February 2011, but the SIGAR report found that by May that year, the military surge that had sparked the need for 64k began drawing to a close, SIGAR found. One general said in a November meeting that "the time to stop building is now."
But construction continued until April 2013, when it was reportedly 98% complete.
A May 2013 investigation into the building — conducted by Major General James Richardson — found that despite a call for volunteers to move into 64k, "it was nowhere near enough to cost justify occupying the building," SIGAR found.
In a follow-up review a month later, a general said, "This construction has potential to draw significant attention from auditors and Congress, and raises questions as to its approval and construction."
In October 2014, the building wasn't occupied and was transferred to the Afghan government.
SIGAR also found that several generals tried to obstruct its investigation, and the Department of Defense refused to hold those generals accountable.
SIGAR found "investigative irregularities" in Richardson's review — namely his decision not to interview the general who decided not to cancel the request.
Richardson's reasoning was that he "already had sufficient information to conduct his investigation based on documents related to the building," the SIGAR report reads.
Other officials also tried to prevent SIGAR's investigation, the agency said.
SIGAR also said there's evidence that Richardson's investigation report was changed after he submitted it to his superiors.
SIGAR also said that Colonel Norman Allen "coached" Vangjel's justification for denying requests to cancel the building construction.
SIGAR concluded its report with six recommendations: incorporation of financial management regulations by the Department of Defense; adoption of financial management training "at all command levels"; separate disciplinary action for generals Vangjel and Richardson and a colonel; and the issuance of an order reminding officials of their legal obligation to cooperate with SIGAR audits and investigations.
The Department of Defense said it "strongly agrees with the basis of SIGAR's recommendation," but determined that General Vangjel acted prudently in rejecting requests to cancel construction of 64k.
The department "partially concurred with," but ultimately rejected, SIGAR's suggestions for financial management protocol and training. They concluded that the actions of generals Vangjel, Richardson, and Allen "do not represent misconduct warranting consideration of administrative or disciplinary action."
General Vangjel and Colonel Allen responded by calling a number of SIGAR's findings "erroneous."
Senator Claire McCaskill, a Democrat who serves on the Permanent Subcommittee of Investigations, told BuzzFeed News that 64k was "one of the most outrageous, deliberate, and wasteful misuses of taxpayer dollars in Afghanistan we've ever seen."
"When it was clear this building wouldn't be used, and when three commanders requested its cancellation, the Army not only built it anyway but completely failed to hold any officials accountable after all the facts came to light," she said.
And Arizona Sen. John McCain, a Republican on the Armed Services Committee, told BuzzFeed News, "This is a boondoggle."
An aide to the office of Utah Congressman Jason Chaffetz, chair of the Committee on Oversight and Government Reform, told BuzzFeed News that spending $36 million on a building unnecessarily was "inexcusable."
"There's no evidence it did any good for our coalition troops, and no evidence it will do any good for the Afghan people," the aide to the Republican lawmaker said. "This project was poorly conceived, poorly planned, and poorly executed."