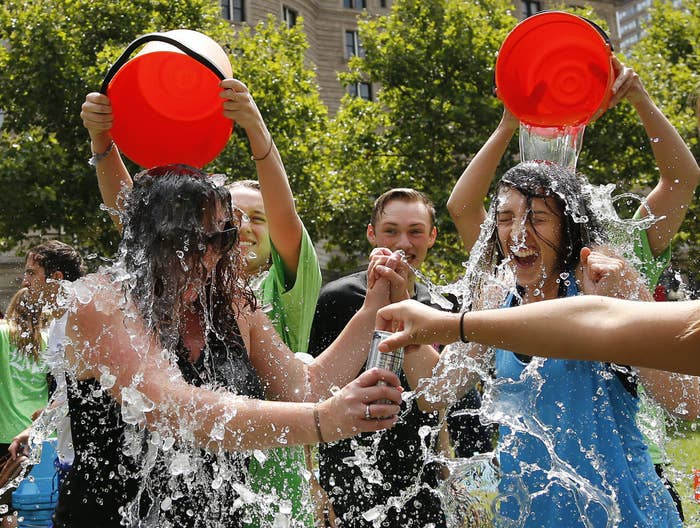 The ALS Association is lauding its Ice Bucket Challenge from 2014 for generating the money that led to the discovery of a gene that researchers say commonly contributes to ALS.
More commonly referred to as Lou Gehrig's disease, ALS is a neurodegenerative disorder that affects nerve cells in the brain and spinal cord. Most people with the disease lose muscle control, become paralyzed, and often die within two to five years of their diagnosis.
The gene recently discovered by scientists is called NEK1, one of many genes that has been linked to the disease, but it ranks among the most common, according to an ALS Association press release. The discovery will allow scientists to potentially target the gene and use it for therapy development.
Scientists say it's a big step in the research on inherited ALS (as opposed to cases not linked to family history). Inherited ALS accounts for 10% of diagnoses.
The collaborative effort involved more than 80 researchers from 11 countries.
"The ALS Ice Bucket Challenge enabled us to secure funding from new sources in new parts of the world," entrepreneur Bernard Muller, who has been diagnosed with the disease, said in the release.
"I'm incredibly pleased with the discovery of the NEK1 gene adding another step towards our ultimate goal, eradicating this disease from the face of the earth," he added.
The ALS Ice Bucket Challenge took off in August 2014 and involved people recording themselves dumping buckets of icy-cold water on top of their heads, donating money to the association, and calling out others to take part in the challenge.
Among the more than 17 million people worldwide who participated in the challenge were celebrities like Oprah, LeBron James, and Lady Gaga.