Lottery Official Confirms Tennessee Family Has Winning Powerball Ticket
The family from Munford said they were "overwhelmed" after securing one of the winning tickets for the $1.5 billion jackpot.
A Tennessee family said they were "overwhelmed and excited" after a lottery official confirmed that they had secured one of the winning Powerball tickets for the $1.5 billion jackpot.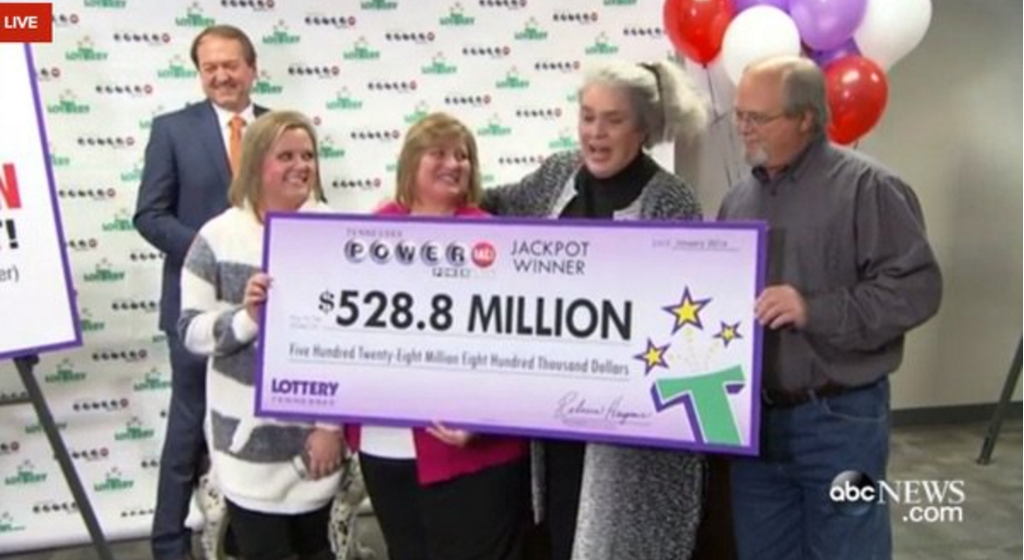 "I'm a little overwhelmed," said a teary-eyed Lisa Robinson, standing with her husband, John. "We knew in our heart it was the right number," she said.
The Robinsons, who brought along their dog to the press conference, said they would take the lump sum and their first priority would be to pay off their daughter's student loans and home. The couple said they would not stop working.
"We're going to take the lump sum because we're not guaranteed tomorrow," John told reporters.
Lisa said she would use the money to "splurge on my family."
John said that after talking to his older brother, he hired a lawyer and an accountant. "I know that's what I needed to do," he said.
John was on his way home from work when Lisa asked him to pick up some lottery tickets, the couple told reporters. John said he didn't feel like picking them up but did it anyway.
After the numbers were announced, John, who was asleep on the couch at the time, said his wife came "running in there screaming and crying — 'you need to check these numbers.'"
Lisa said John looked at the ticket a few times and said, "Baby, I think these are the numbers."
The family of four from Munford claimed Friday morning on the Today show that they had secured one of three winning tickets.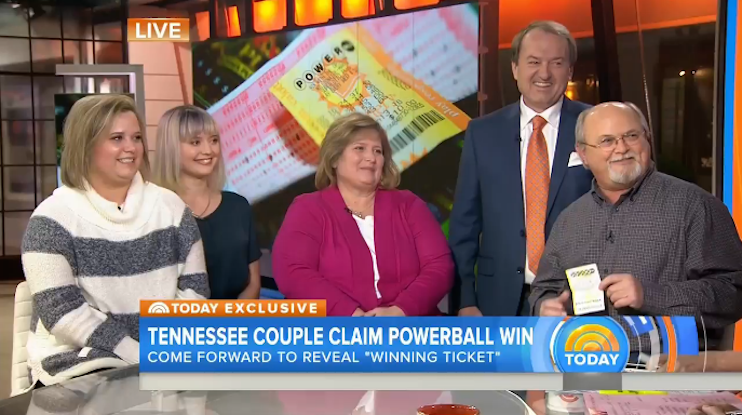 The other two tickets were purchased in Chino Hills, California, and Melbourne Beach, Florida.
The Robinson family made the announcement on the Today show Friday before confirming the tickets with Tennessee lottery officials, but NBC conducted an independent verification to prove the match.
John said at 6:56 p.m. he bought four tickets, as he always does — one for each member of his family — at Naifeh's Food Market, located around the corner from their home. The numbers were computer-generated, he said.
He said he wasn't feeling well when he arrived at home.
"I handed the tickets to her and said, 'I'm going to lay down,'" John recalled.
Lisa said she had written the numbers down to easily keep track when they were announced. When she realized there was a match, she checked three more times before alerting her husband.
Tennessee lottery rules mandate that for winnings above $600, the person who purchased the ticket must show up in person at the Nashville office with a valid ID to claim their prize.
Naifeh's Food Market received a $25,000 prize for having sold the winning ticket.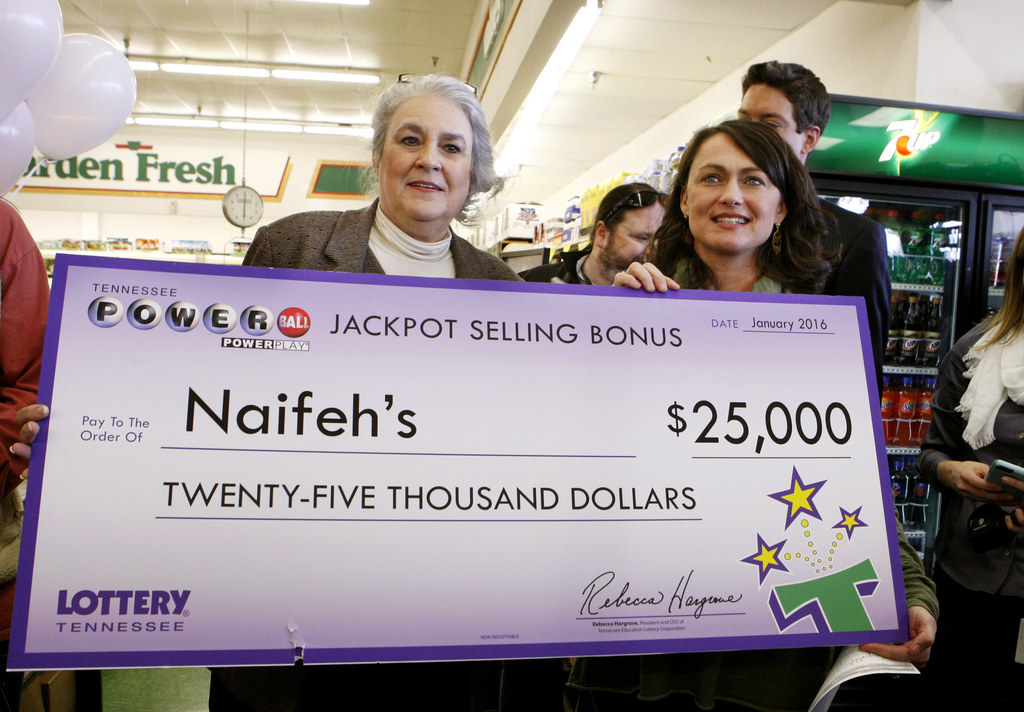 The family was "up all night" and did not leave their house for a while, Lisa said. John eventually drove down the street to his daughter's house to inform her of the news. They told all immediate family members before appearing on the Today show.
Lisa said she did not plan to quit her job at a dermatologist's office.
"I'll be there on Monday," she said.
They also said they did not intend to move because their whole family lived in Tennessee.
Watch the full Johnson family interview here.