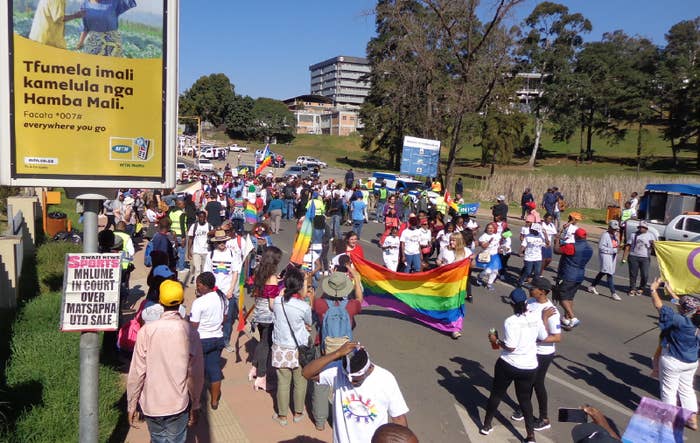 When Musa Dlamini was asked if he planned to dress up at Swaziland's first-ever LGBT pride parade taking place Saturday, he responded without missing a beat.

"I'll be wearing white shorts, but they are very short, and my red sneakers with a vest that will show my muscles," the 31-year-old told BuzzFeed News with a laugh during a phone call from Mbabane, the capital of the small Southern African country.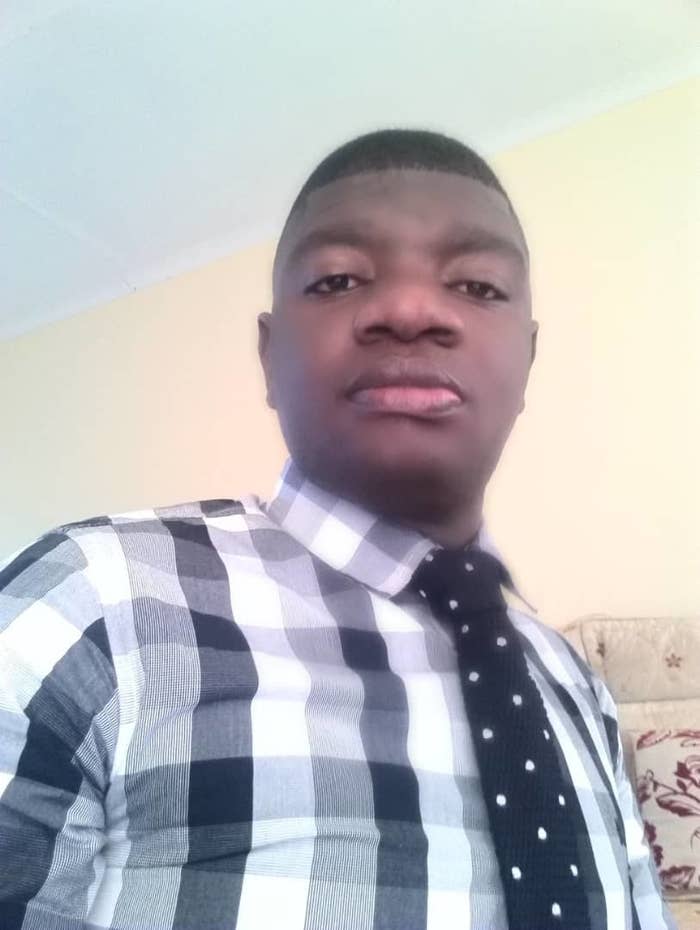 It's an outfit that Dlamini, a logistics manager at a local family planning NGO, hasn't always felt free wearing in a country he says isn't the most welcoming to gay men.
"Here, you live two lives," said Dlamini, who came out in 2009. "When you are going into the community, you have to present yourself the way they want you to be."
A country like Swaziland, which was recently renamed eSwatini, may seem like an odd choice for a country to hold a pride parade — it's the last absolute monarchy on the African continent and there's no clear sense of how many LGBT people are among its population of about 1.3 million people.

But it's presented unique challenges and opportunities that have left people feeling excited and apprehensive. On the one hand, eSwatini has been a historically peaceful place. Despite its laws prohibiting men from having sex with other men, members — and perceived members — of the LGBT community do not face widespread violence on a daily basis the way they do in other countries.
And that's precisely what worries some people: What will happen when the rest of society is forced to reckon with a topic and a group of people that, normally, they quietly turn the other cheek to?
It's a question that Lusanda Mamba has been turning over in her head ever since she learned in March that Pride was coming to eSwatini.
"My initial reaction was, literally, 'Why? What is the intention? What are we trying to get out of the space? What is the objective? What are we trying to achieve?'" Mamba, who identifies as queer, told BuzzFeed News in a Skype call from Mbabane. She works as an advocacy officer at the Coalition of African Lesbians, an organization that has been actively involved in putting together the parade.
"We were enjoying a nice space," she added. "Now, with a spotlight and scrutiny, Swaziland might actually have to review, stand, and make an affirmative decision about whether they accept us or not."
But Mamba, who identifies as a queer woman, also believes that any conversation about the LGBT community is a good one — even if it's difficult.
"Whenever there's something that gets people talking about us, it makes me very happy," she said. "I like the idea of disrupting the space."
As far as pride parades go, eSwatini's is less about flashy floats and flag-waving, and more about showing the public that LGBT people value family and community just as much as anyone else. The day began with a march around Mbabane at 9 a.m. local time and was slated to end in a family-style festival featuring food and craft vendors, performances by local musicians, and a fashion show throughout the afternoon.
Matt Beard, executive director at LGBT rights group All Out, joined Saturday's Pride in eSwatini.

"The first ever Pride march in the history of eSwatini just finished. The community and their allies painted the streets of this country rainbow, with a beautiful, colourful parade that was literally exploding with joy. At certain moments during the parade, the infectious joy of this community was so intense, it was difficult to hold back the tears," he said in a statement sent to BuzzFeed News.
"We were loud, proud and dignified. Nobody came to hurl hate, abuse (or worse) at us, as had been feared. Instead, this was a moment of community and personal empowerment. A powerful boost to so many who have had to hide, but who today experienced the giddy excitement of visibility and deep community."
"We had been really intentional about always having a very family-oriented, community-focused, social angle to the parade," said Evan Doyle, who volunteers with Rock of Hope, the eSwatini LGBT health advocacy organization that developed the idea to hold a pride parade, and had served as an adviser for Pride.

But as important as it was for Rock of Hope to appeal to the wider population, they still made sure LGBT people would be protected throughout the day, securing permits that authorize them to hold a public event and to ensure that police will be present in case things get violent.
The group also gained the support of US Ambassador to eSwatini Lisa Peterson, who has openly supported the parade and shown up at various events promoting it.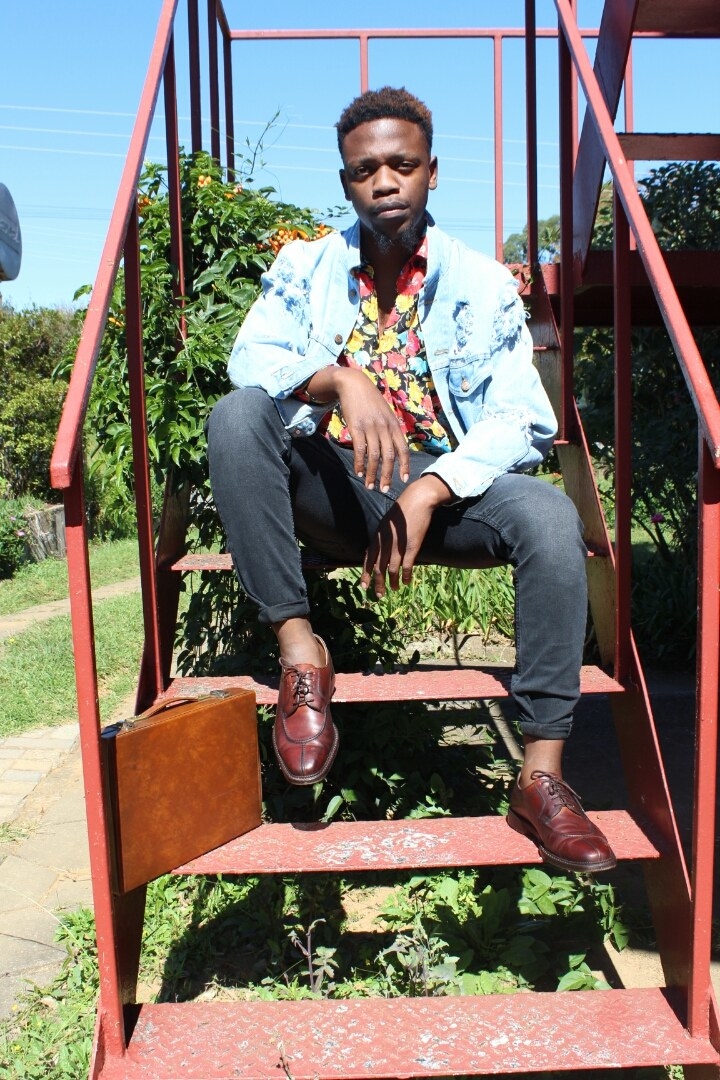 "Pride is significant because finding this opening [for the LGBTI community] in a very traditional, conservative place like Eswatini sends a very affirming signal to the rest of the world," Peterson told BuzzFeed News in a WhatsApp message.
Like Mamba, Melusi Mndzebele is both excited and apprehensive about the parade. The 24-year-old fashion student has attended three pride parades in Soweto, South Africa, and is hoping the one in eSwatini will bring a similar energy. But as he's watched the event come together in his hometown, he's also been collecting screenshots of local newspaper headlines critical of the LGBT community and its decision to host a pride festival.
"Basically, when you are a gay man in Swaziland, you need to have thick skin, and people that love and support you in everything that you do," he told BuzzFeed News on the phone from Mbabane.
But overall, Mndzebele is hopeful.
"This is just what we need," he said. "They need to know that people like this exist in Swaziland. They need to come out of that shell that people like us do not exist. But us, we are here and living. This [parade] will definitely open doors."