Tennis goddess Serena Williams basically wrote the book on how to slay as an athlete. On Tuesday night she added yet another stunning skill to her resume: superhero.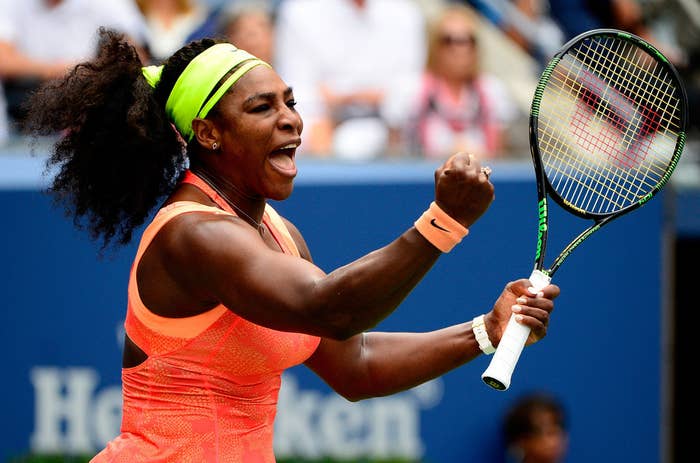 On Wednesday morning, the 21-time Grand Slam winner took to Facebook to recount the crazy tale of how she rescued her phone by tapping into her "SUPERHERO sense."
A random guy walked up to her at a Chinese restaurant and the two start chatting, she says, "like we have not seen each other in years."
After a few minutes of conversation, Williams notices her cell phone on the chair next to her, and that the guy was lingering. "Is he a customer?" she thought. "Is he waiting on the bathroom?"
Then all of a sudden, random chatty dude snatched her phone and split.
"Omg that dude took my phone!!" Williams wrote.
"Not thinking I reacted...I jumped up, weaved my way in and out of the cozy restaurant (leaping over a chair or two) and chased him down," the 21-time Grand Slam champion recalled. "He began to run but I was too fast. (Those sprints came in handy) I was upon him in a flash!"
Once she caught up to the petty theft perp, Williams did the unthinkable and gave the guy a cop out. She asked if he "accidentally" took her phone. He said he had, and left.
On Thursday morning, ABC News obtained footage of the actual theft.
And what's any superhero story without a moral at the end?
"Just because you are a lady don't be afraid to step up to any challenge and not be a victim but a hero!" Williams wrote.
She's even given her superhero alter ego a name: Superena.
Read the entire story below.