Comedy Central Will Air New Steve Rannazzisi Show Despite His 9/11 Lies
The comedian admitted to fabricating an experience inside the World Trade Center on 9/11, but his new stand-up show, Breaking Dad, will still premier as planned on Saturday night.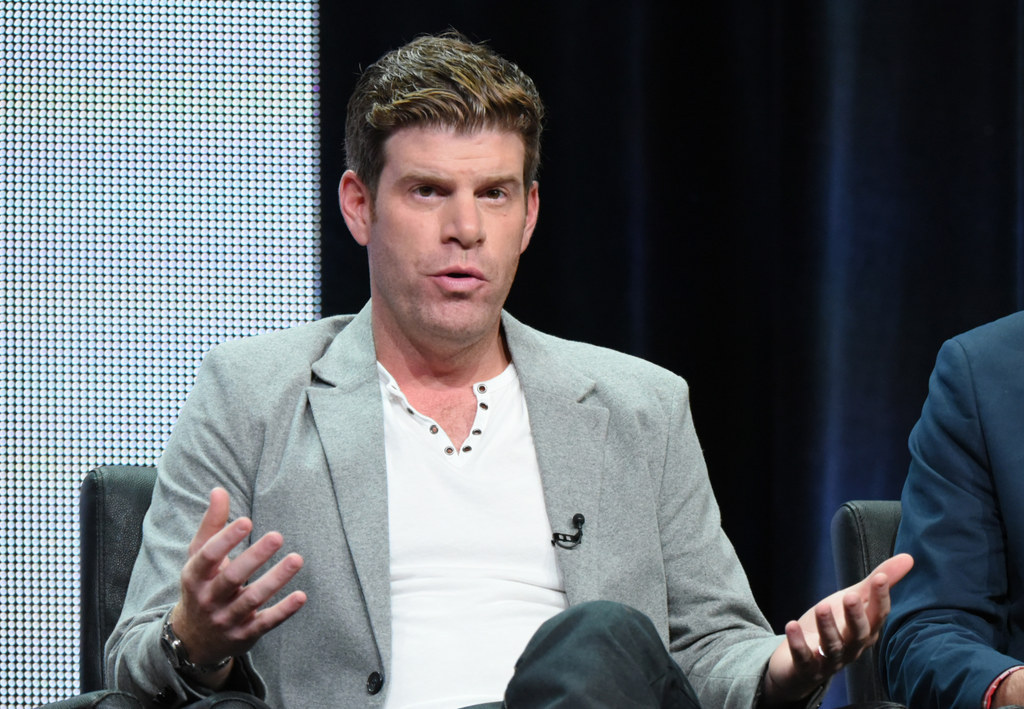 When Steve Rannazzisi admitted on Tuesday to lying about being inside the World Trade Center on 9/11, questions arose about how the admission would affect his career, which was largely built on the notion that he'd survived the attacks.
He was a spokesperson for Buffalo Wild Wings and was set to premier his newest show, a stand-up set called Breaking Dad, on Saturday on Comedy Central.
The day after his announcement of the lie went public, a Comedy Central representative had told BuzzFeed News that the company was "very disappointed to hear about Steve's misrepresentations and are currently determining how we will move forward."
On Saturday, hours before show's scheduled premiere, BuzzFeed News confirmed that the network would continue to run it.
Buffalo Wild Wings told BuzzFeed News in a statement on Wednesday that they would halt the airing of its commercials featuring the comedian.
As first reported by the New York Times, comedian Steve Rannazzisi admitted on Tuesday to lying about being inside the World Trade Center during the September 11 attacks in 2001.
The narrative helped spur his career, helping him land gigs on Ashton Kutcher's MTV prank show Punk'd, several ABC sitcoms, and as a lead character on FX's The League, which is entering its seventh season.
In 2009 Rannazzisi told Marc Maron in a podcast interview that he worked on the 54th floor of Merrill Lynch when the twin towers were hit.
"I was there," he said. "The first tower got hit, and were, like, you know, jostled all over the place."
Rannazzisi even talked of how Port Authority officials announced on the building loudspeaker that things were being taken care of.
"I went downstairs, walked outside, and saw all the pandemonium, and then about five or six minutes later, bang," he added.
Rannazzisi embellished his story with other details about that day during the interview, including how a cab driver attempted to charge him $500 to get to Brooklyn from Manhattan's Financial District.
In several interviews, he has maintained that his near-death experience motivated him and his then girlfriend, who is now his wife, to move to Los Angeles, which is where his career in entertainment began.
A representative of Forefront Media, the company that represents Rannazzisi, sent BuzzFeed News his official statement:
As a young man, I made a mistake that I deeply regret and for which apologies may still not be enough.

After I moved with my wife to Los Angeles from New York City in 2001 shortly after 9/11, I told people that I was in one of the World Trade Center towers on 9/11. It wasn't true. I was in Manhattan but working in a building in midtown and I was not at the Trade Center on that day. I don't know why I said this. This was inexcusable. I am truly, truly sorry.

For many years, more than anything, I have wished that, with silence, I could somehow erase a story told by an immature young man. It only made me more ashamed. How could I tell my children to be honest when I hadn't come clean about this?

It is to the victims of 9/11 and to the people that love them--and the people that love me--that I ask for forgiveness.
A representative of Buffalo Wild Wings, for whom Rannazzisi acts as a spokesman, told BuzzFeed News that the company was "disappointed to learn of Steve's misrepresentations regarding the events of September 11, 2001."
On Thursday the company issued the following statement: "Upon careful review, we have decided to discontinue airing our current television commercials featuring Steve Rannazzisi."
Katie Alselton, who appears with Rannazzisi on The League, came to his defense on Twitter.
Others, like Saturday Night Live's Pete Davidson, were more critical. Davidson has spoken out about his father, a firefighter, who died on September 11.
Rannazzisi tweeted, and quickly deleted, his apology to Davidson.