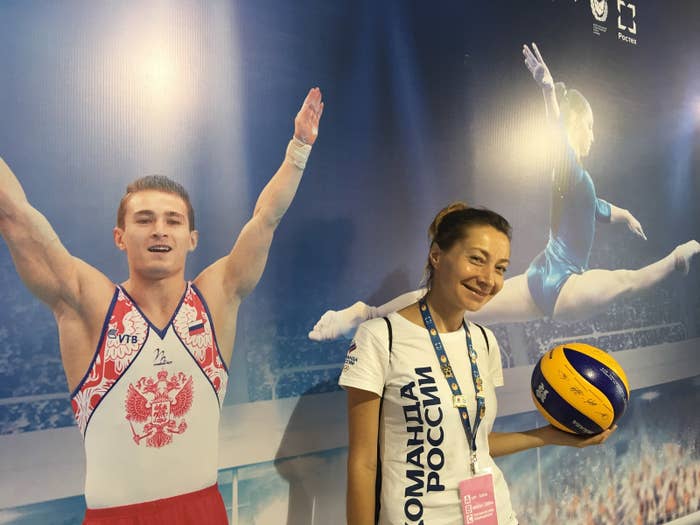 RIO DE JANEIRO — Despite a months-long doping scandal among Russian Olympic athletes that ultimately resulted in a sweeping ban on many from the Games, several Russian supporters in Rio de Janeiro told BuzzFeed News that they will proudly support their country.
Some Russian fans said they believe the country has been unfairly targeted in the scandal, and pointed to the high likelihood that athletes from other nations have used performance-enhancing drugs, as well as the current political turmoil between Russia and countries like Ukraine and the US.
They shared their thoughts the day after the International Paralympics Committee (IPS) announced all Russian athletes would be banned from the Games, which begin on Sep. 7 in Rio de Janeiro. Additionally, the International Olympic Committee (IOC) barred 118 athletes from competition amid a doping investigation that surfaced after the 2012 Summer Olympics in London.
The IOC ban allowed athletes to appeal to their respective sports federations to still be allowed to compete in the 2016 Games. The IPC, on the other hand, operates as a membership organization and has the authority to withdraw rights from those who have been suspended, an IPC spokesperson told BuzzFeed News in an email.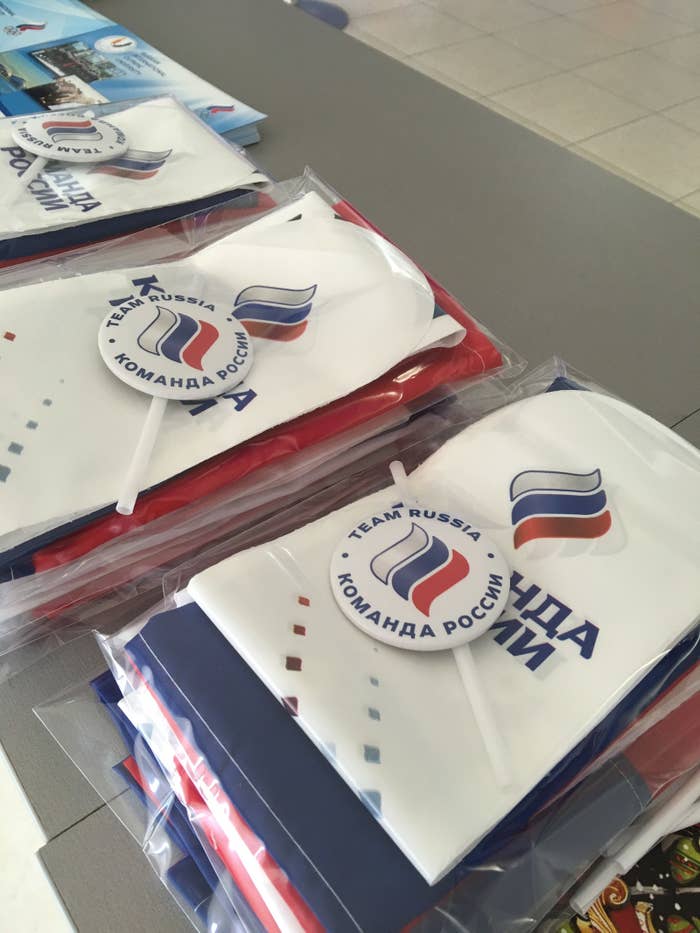 "One of these is the right to enter athletes in IPC-sanctioned competitions, including the Paralympic Games. Individual athletes do not have appeal rights in member-suspension decisions – only the members do."
Lena Taran, a 35-year-old volunteer for the Russian Fan House — a repurposed space inside the Forte de Copacabana that overlooks the famous beach and serves as a meeting ground for supporters — told BuzzFeed News attending the Games was a childhood dream.
"I bought a ticket to Rio which is really expensive. Friends asked if I was going or not and I was like, 'I don't know!'" Taran said.
"It didn't stop me from organizing my plans, but I was kind of scared that I would go and there would be no Russians there," she said about the IOC's ban on Russian athletes.
Taran, who plans to follow Russian gymnasts and synchronized swimmers throughout the Games, said that the ban was difficult to talk about because nothing could be done.
Still, she has embraced the opportunity to support her country in Rio.
"It makes me feel like I'm helping a bit," she said.
Others suggested that the widespread ban may have been spurred by political tensions outside of the Olympics.
"Maybe this is not a good time for politics in Russia," said Ksenia Khokhlova, who, like Taran, came to Rio as a volunteer.
"Some countries probably are making a mess of our country," she said. "Maybe it's true; maybe it's not. Maybe they're just making some bad information on our team."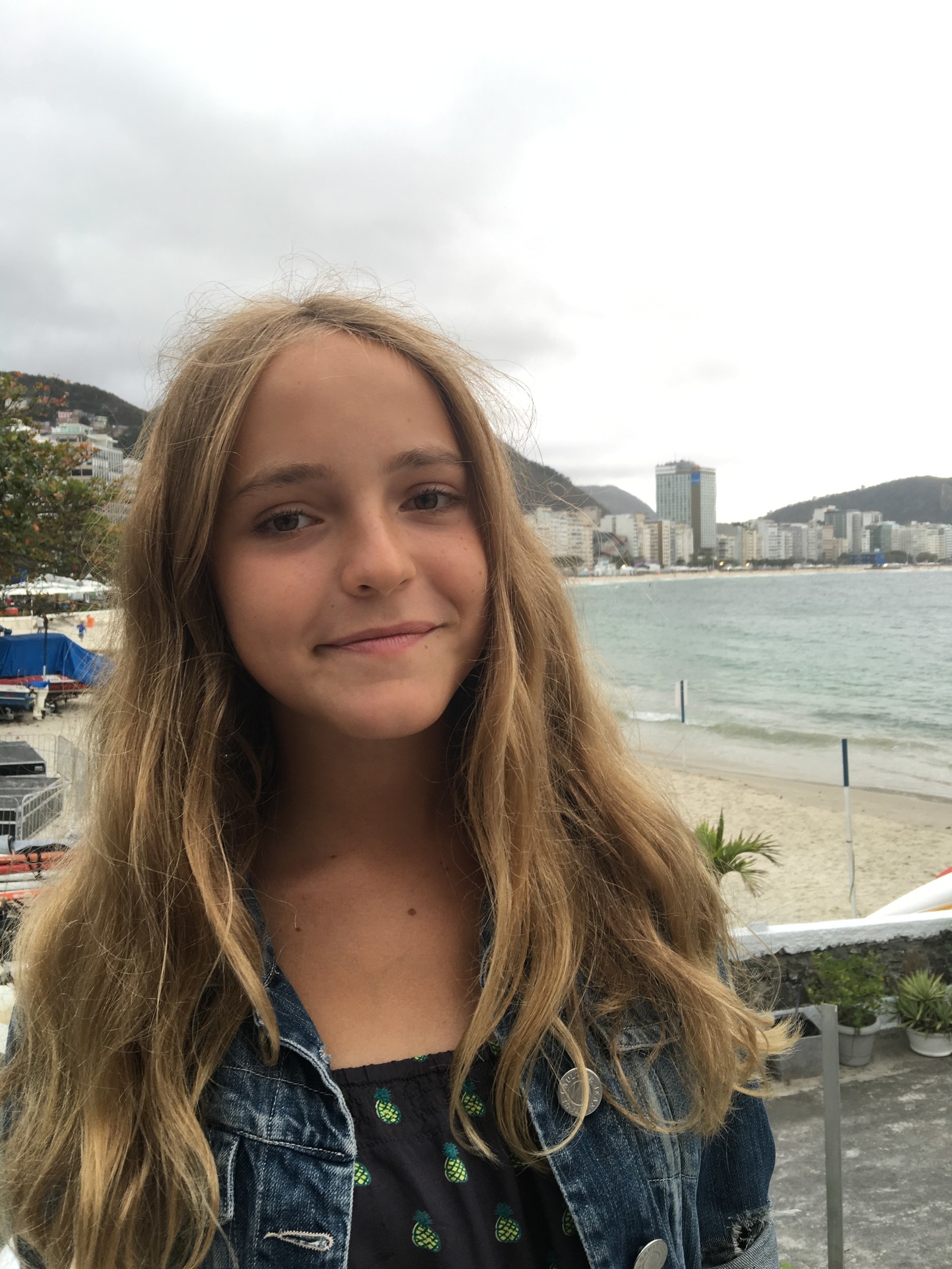 Some Russian expatriates in Brazil also showed up at the Russian Fan House to show their support.
Dmitri, who works for an oil and gas company in Rio, believes there has been a disproportionate amount of attention paid to the Russian team and its use of performance-enhancing drugs. For confidentiality reasons, he would not give his last name.
"It's not equal approach to all teams," he said.
"Of course, there are some cases which have to be addressed properly, but we are definitely not the worst. Even compared to those who are making a lot of noise about it," he added.
Galina Aragao, who has lived in Rio for the last 40 years, said that local media in Brazil has created a skewed sense of accountability for Russian athletes.
"Every time Globo journalists say: They use doping, they use doping, as [if] only Russians used it," she said. "I think this is prejudice."
Sofi Antel, a 12-year-old from Moscow who plays tennis and idolizes both Maria Sharapova and Serena Williams, said she felt conflicted about the doping bans.
"I think it's not right that they did that, but they still can come," she said, referring to the Paralympic athletes.
Besides, she said, if she had to watch the Games without Russians, "It wouldn't be so interesting."