Judge Rules That Virginia Can Remove Confederate Flag From License Plates
A federal judge announced today that the state can remove the symbol from specialty plates.
A federal judge on Friday announced that Virginia could remove the Confederate Battle Flag from its specialized license plates.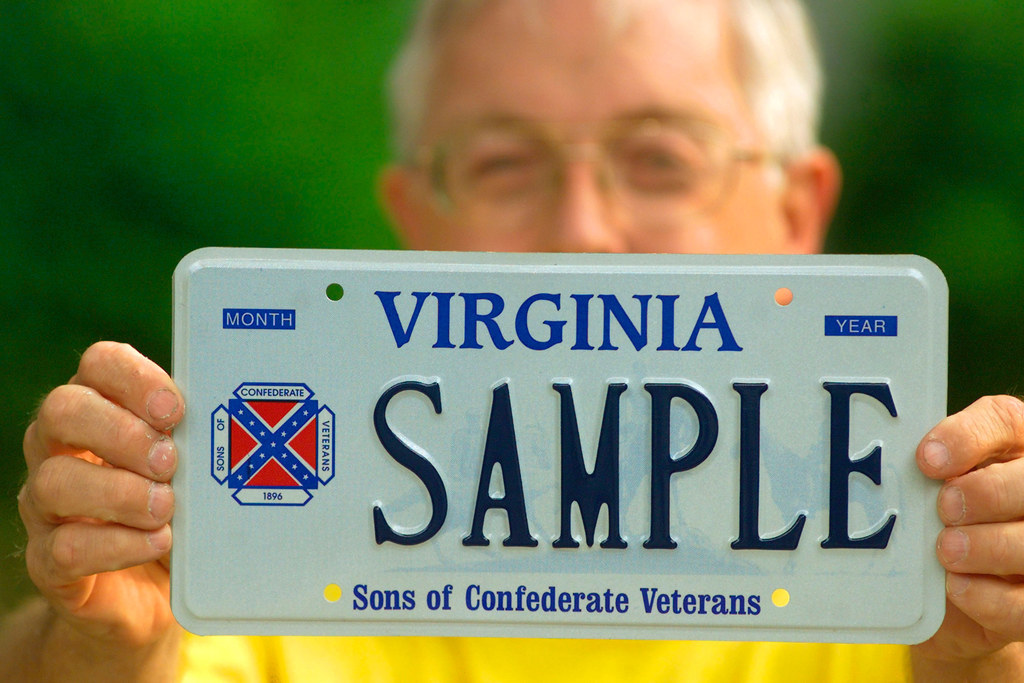 Attorney General Mark Herring said in a statement that the ruling would "allow Virginia to remove a symbol of oppression and injustice from public display on its license plates."
The Washington Post reported that in June, Virginia Gov. Terry McAuliffe called for the flag's removal and said that it was "unnecessarily divisive and hurtful."
The Sons of Confederate Veterans stood in opposition at the time. They had also sued the General Assembly in 1999 when it tried to remove the flag on specialty plates.
But on Friday, Deputy Attorney General Rhodes Ritenour reminded the court that specialty license plate designs are authorized and signed into law by the Virginia legislature. They therefore become a form of government speech, and that the government had a right to regulate it.
Judge Jackson Kiser's order will not be official until he enters it, at which point he will decide whether this rule will apply only to future license plates, or to currently existing ones as well.