NAIROBI — Irene Ojiambo hasn't gone out on a Friday night since January, but the memory of what happened to her the last time she did is still seared in her mind. She recalls pregaming with her friend at the time, a rugby player named Churchill Ooko, in his neighborhood just outside of Nairobi. She remembers the long, exhausting day she'd had at work, and needing to take a quick nap at Ooko's apartment before heading home.
And, most of all, she remembers being raped, by Ooko, brutally and mercilessly. She has spent the past five months seeking justice, reporting the rape to police and blasting it on social media, hoping to one day have her case heard in court. And, in the process, she has come up against a rule that goes unspoken in Kenya, and in sports all around the world: Status, and fame, are hard to hold to account.
Ojiambo is one of two women this year who have publicly accused Kenyan rugby players of sexual assault. In an interview with BuzzFeed News, Ojiambo gave a full account of an incident she had only previously shared on social media. Ooko has denied the claims and has not faced any arrest or investigation so far.
Ooko's status as a rugby player could be protecting him from being held accountable for the alleged assault. Rugby has only become popular in Kenya in the last 20 years, but the athletes have a lot of clout. Both of the women who've come forward with accusations of sexual assault at the hands of rugby players have been made the target of online trolling and victim-blaming. At the same time, their public testimonies have begun to put pressure on the sport's governing body in Kenya to implement new rules that specifically address punishment for sexual assault and harassment. And while women speaking out could signal a shift in rugby culture from the outside, one small group of determined players is trying to change it from within.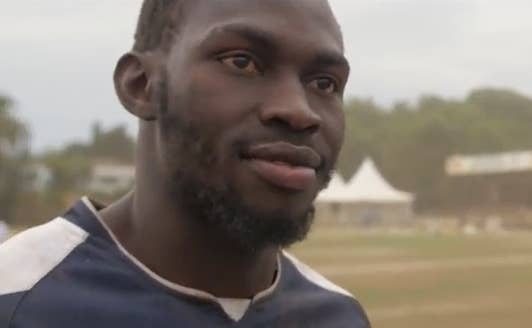 Ojiambo and Ooko, also known as "Chilo," became friends after meeting at Strathmore University in Nairobi in 2015. Ojiambo said that around the time of her alleged attack in late January, Ooko had expressed an interest in dating her. Weeks before, he'd invited her to watch a rugby game with him, and to one of his practices. When he had an opportunity to transfer to a prestigious club team, Ooko told her that she would also be able to enjoy the benefits of the elevated status that came with club membership if he moved. She eventually told Ooko that she enjoyed their friendship, and suggested that they take things slow and continue getting to know each other before deciding to date.
So when Ojiambo's boss told her to take the day off on Saturday, Jan. 27, in exchange for a Sunday shift, she seized the opportunity to go out and ring in the weekend the way so many of her friends normally did. She called Ooko, and they made plans to hang out Friday night at a bar.
That day had been particularly draining for Ojiambo. At the time, she worked in both the sales and marketing departments at a trendy Nairobi hotel that was preparing to host a huge event, which meant juggling dozens of special requests on top of her normal duties. By the time she met Ooko at his apartment in Ongata Rongai, a small town located 10 miles south of Nairobi, that evening, she was already sleepy. She dozed off on his couch and woke up to see that he had invited over his male neighbor, whom she'd never met, and a mutual female friend. The four of them continued to drink — and Ojiambo, Ooko, and the neighbor also smoked weed — at Ooko's place and made their way to a nearby bar called Club Legend around 11 p.m. By then, Ojiambo was all but ready to go home. She asked the other woman in their group to buy her a bottle of water in an attempt to sober up.
The next thing she knew, she was kissing Ooko, but she doesn't remember how it happened. She recalled Ooko spitting alcohol into her mouth while they were kissing. She told him that she wanted to go home, but remembered she, along with Ooko's neighbor and the other woman, had left her belongings at his apartment, and had to stop there first. By the time they arrived, Ojiambo was feeling so woozy that she wondered if she had been drugged. She remembers Ooko leading her to his bed so she could sleep, and then going back out to the living room to talk to his friends. She purposely slept with her back to the door, "to establish boundaries," she said, so she didn't notice him reenter the room a few minutes later. When she realized he was removing her clothes, she began to push back against him.
"I tried to cover myself, told him I was on my period, but he didn't listen," she told BuzzFeed News over dinner at a restaurant in Nairobi in April. "I was weak. All I could think about was how tired I was."
She said Ooko pulled her tampon out of her and told her he would give her money to buy emergency contraception afterward. She tried to warn him that the blood from her tampon would stain his floor, but he waved her off. Then, Ojiambo said, Ooko dragged her across the bed and raped her.
"I tried resisting, but he told me I was disturbing him and to just give him 20 minutes, that he wouldn't come inside of me," she said. "At that point, I just gave up. I'm not sure how long it continued after that."
The alarm that usually alerts Ojiambo for her Saturday morning shift went off a few hours later. She woke up with her pants down around her ankles, her bra off, and her used tampon lying on the floor. Ooko was still asleep beside her, so she quietly called the driver who works for her family (and whom she'd spoken with earlier that night about where she'd be) and went home.
"You know what?" Ojiambo texted Wanjala Saturday afternoon. "The dude raped me."
For a while, she wasn't even sure if what had happened to her could be considered rape. Back then, she thought that sexual assault had to include a violent struggle with a stranger, but she knew Ooko, and she hadn't been beaten up. It wasn't until Saturday afternoon, when she opened up about what happened to her close friend, Nicole Wanjala, that she realized she had been assaulted.
Wanjala, who has been friends with Ojiambo since 2009, when the two were in high school, told BuzzFeed News that Irene had talked to her about her plans with Ooko that Friday night. Wanjala was studying abroad in Germany back then, but sent WhatsApp messages back and forth with Ojiambo on Friday until she arrived at Ooko's place. (BuzzFeed News has reviewed the messages sent between the two women.)
The next day, Ojiambo initially told Wanjala that she and Ooko had had sex. Wanjala, who knew Ojiambo wanted to move slowly with Ooko, was shocked, and began asking her about that night: Who initiated it? Did she actually want to have sex with him? Shouldn't he have waited until they were both sober? Ojiambo struggled to answer the questions; the smoking and drinking from the previous night had left her mind hazy. But as the day wore on, parts of the night — her resistance, and the way Ooko had sworn at her because of it — slowly began to return to her.
"You know what?" Ojiambo texted Wanjala Saturday afternoon. "The dude raped me."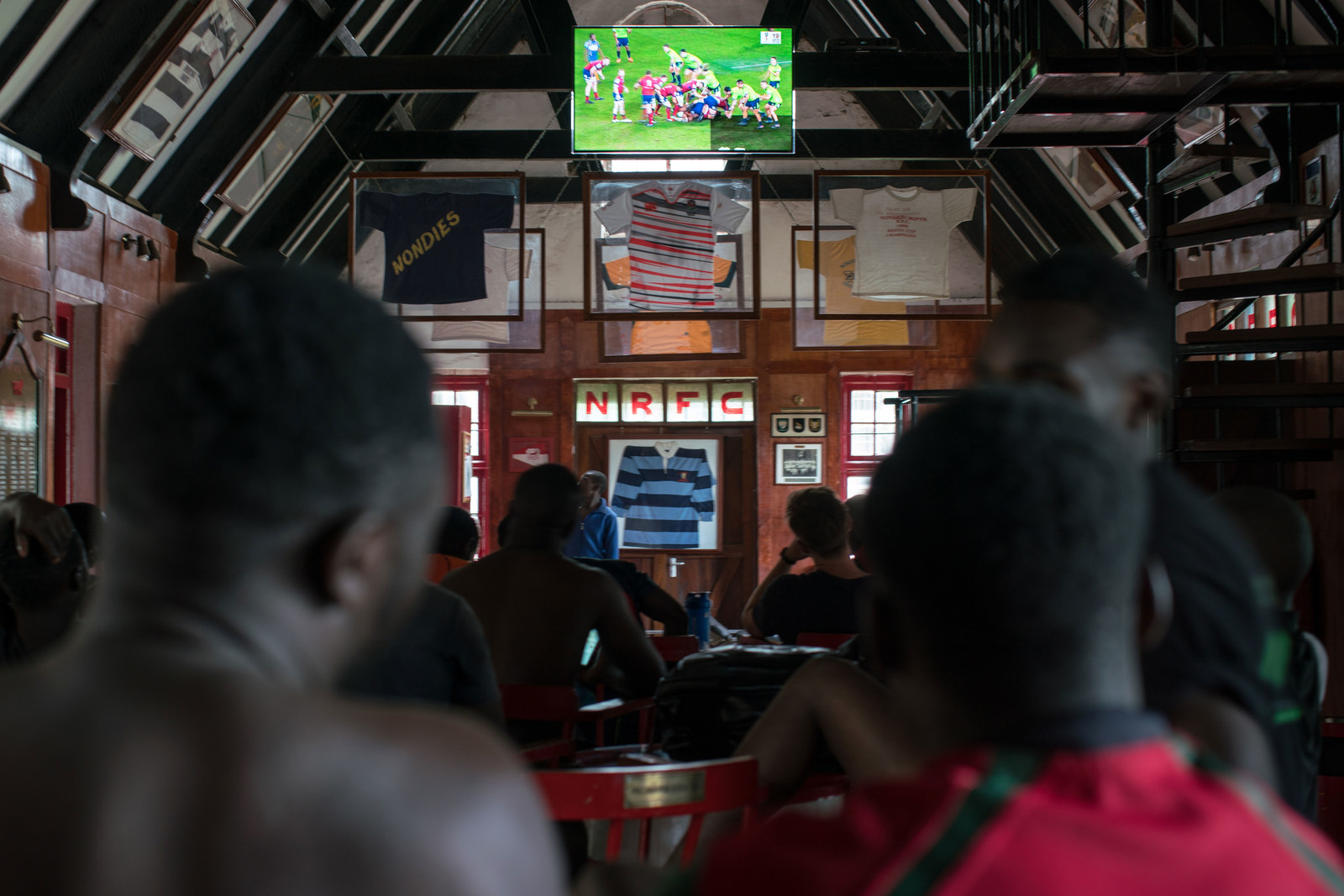 Rugby in Kenya is still a relatively new cultural phenomenon, having emerged as a local sport primarily reserved for the middle class in the late 1990s and only gaining real traction in the past 20 years. Club teams are scattered across the country and compete against each other regularly. Then there are the "sevens" squads (which describes the smaller number of players on the field; traditional rugby games are played with 15 on each side), which are the most popular. These teams are sponsored by local banks, oil companies, and supermarkets, and it's from sevens teams that players are selected to represent the country in international tournaments.
In Kenya, the culture of rugby is almost, if not more, about the scene surrounding it than the sport itself. Fans pour into stadiums across the country and spill over the bleachers during tournaments; they crowd around TVs sloshing beer at pubs that air the matches. People plan their weekends around various teams' infamous parties. The players aren't paid enough to be considered full professionals (one player told BuzzFeed News that even sponsored athletes of well-known clubs only earn about $250 a week, leaving them needing day jobs), but they still enjoy the kind of status that many people argue allows them to get away with inappropriate behavior, sometimes even crimes. It's part NFL, part frat house: Players are treated like demigods and are often known as much for their social influence as they are for their athletic ability.
Many of the sevens teams have "clubhouses" where players host gatherings around games. Similar to fraternity houses at US colleges, the rugby houses tend to be associated with extreme partying, excessive drinking, and access to drugs. Club houses are also known to celebrate "macho" masculine values, like the ease with which one can attract and have sex with one or multiple women. Many of the players are in their early twenties and just out of college, and are known to invite other young women to the parties. The unspoken expectation that hangs over the gatherings is clear: The more women you can hook up with at parties, the more of a man you are.
Faith Wafula is an activist who focuses most of her attention on addressing sexual and gender-based violence, and is trying to shed light on the rising issue of sexual assault and sexual harassment by Kenyan rugby players. A victim of sexual assault herself, Wafula, 28, now runs seminars and awareness sessions for rugby players who want to learn more about rape culture. She told BuzzFeed News from a café in downtown Nairobi that this, in addition to pushing for new policies, was the only way to effect change.
"We have a generation of entitled kids who can get away with almost anything. But you still have to coexist with the rest of society."
"If we invest in creating a positive culture in the rugby space, it will have a trickle-down effect," she said. "It can't be a knee-jerk response. It has to be part of the culture."
Wafula also created a Change.org petition in April to urge the chair of the Kenya Rugby Union, along with Kenya's cabinet secretary of sports, to develop policies that specifically address what happens when a player has been accused of rape. The KRU is the sport's governing body and oversees both men's and women's teams.
(KRU spokesperson Michael Kwambo told BuzzFeed News that these policies already exist in the union's code of conduct. The document is not available online, and after multiple attempts to review the codes, Kwambo told BuzzFeed News in an email: "Unfortunately the players code of conduct [is] embedded in their contracts. This is a confidential document that we cannot share.")
Wafula launched her petition partly in response to another, more high-profile rape case. On March 31, a local musician announced on social media that she had been sexually assaulted by two rugby players on her birthday in February. She became pregnant as a result of the attack. The Nairobi Director of Public Prosecutions announced on April 2 that the office had picked up her case, and on April 20, the lead prosecutor ordered the arrest of the two accused men. That case is currently being heard in court.
One of the rugby players who participated in Wafula's awareness session was Madi-Jimba Yahya. At 38 years old, he is nearing retirement age as a rugby player, but is among the few who started playing when the sport first took off in Kenya and is still part of the league. He is also someone who has witnessed firsthand the shift in how athletes behave now that they have social status, and has galvanized other members of the rugby community to change the culture from the inside.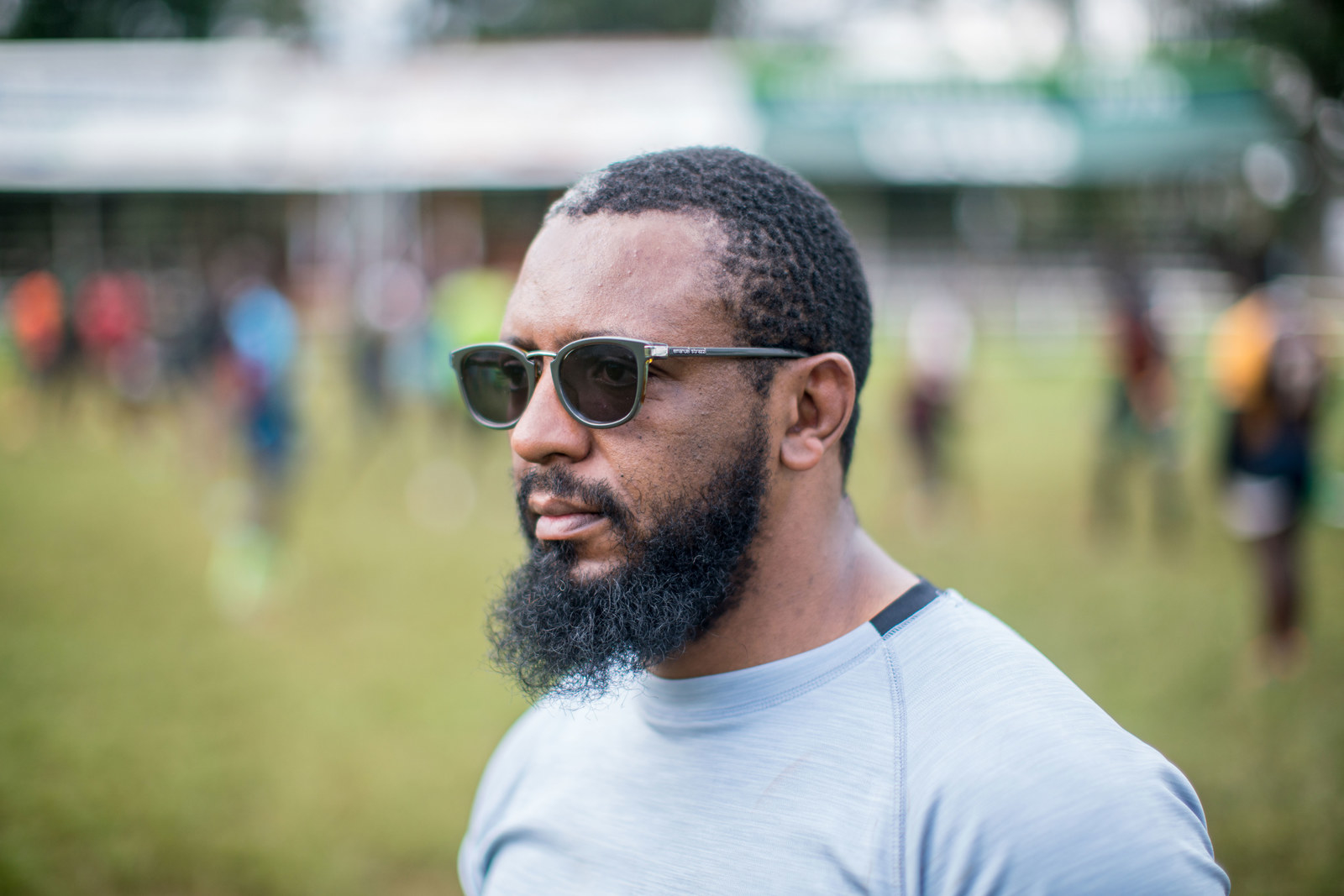 Yahya started playing rugby when he was in high school. He continued through college at the University of Nairobi in the late 90s, and did not stop even when he went to the UK for graduate school. But when he returned to Kenya in 2007, he noticed things had changed in the community he had grown up in and cares so much about.
"We have a decaying moral fiber in our society," he told BuzzFeed News from a coffee shop in Nairobi. "We have a generation of entitled kids who can get away with almost anything. But you still have to coexist with the rest of society."
Yahya, who works full-time as a college lecturer and a consultant, said that shortly after the Rio 2016 Olympics, he and his teammates began hearing whispers from women rugby players about the sexual harassment they'd been facing within the KRU. So he decided to establish a WhatsApp group of ex- and current players to address the issue.
"Rather than obsess over the rumors, as men who should be representatives and ambassadors, we realized we needed to teach the do's and don'ts," he said.
That group became an organization called Kivuli, a Swahili word meaning "to cover." Yahya said it's comprised of 18 people, who include current and former rugby players and their partners who want to change the culture of the sport into a more positive one by raising awareness about gender-based violence.
But Yahya was clear that the group's objectives do not include calling out other players or otherwise exposing them.
"We're not going on a 'burn them at the stake' campaign," he said. "We're trying to teach these young people to respect boundaries."
He added that his approach with Kivuli is more about prevention than reaction. "You can't just say, 'Do not rape. Do not harass.'"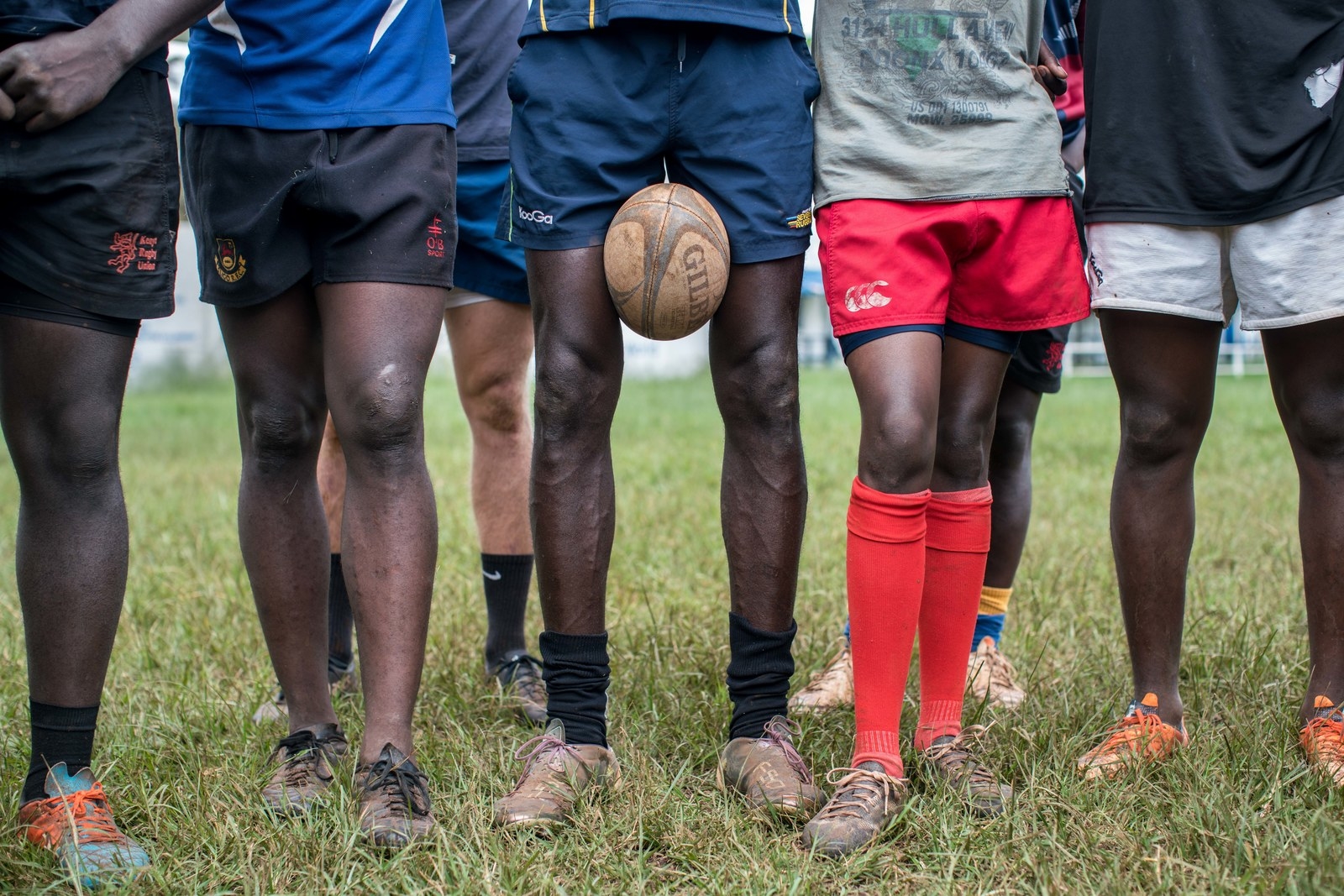 Since its inception, Kivuli members have engaged in one-on-one talks with other players, and have run social media campaigns on Twitter encouraging people to spread awareness about gender-based violence. The organization is currently drafting its own code of conduct — one that specifically addresses the issue of sexual assault and harassment — for two club teams they hope will serve as a blueprint for others.
Yahya said the intervention has been a slow process overall, partly because so many of the people involved in the effort are connected — either as teammates, opponents, or friends — to those who have been accused of sexual misconduct, complicating the narratives they're learning about rape culture with their personal feelings toward the players.
"I spend more time with my team than I do with my wife," he said. "I've done that for the past 19 years. If any of my teammates commit a crime, I'm not going to throw them under the bus. Everyone is cool until someone you know is involved."
But he also acknowledged that Wafula's awareness seminar for Kivuli members forced many of them to confront their own behavior.
"Almost all of us, after learning about gender-based violence, realized that we'd done something that could be considered harassment or assault," he said. "And these are the enlightened ones, those who opted into the training, who are disgusted by the idea of violence against women. And yet…"
Ojiambo called Ooko the next day and asked him, point-blank, why he'd raped her. She said he immediately began apologizing and pointed out repeatedly that they'd both been drunk. When she confronted a mutual friend of theirs, she said he indicated that Ooko was "used to having it easy with other women."
The whole incident, and the way Ooko reacted to it, left Ojiambo feeling embarrassed and confused.
"He was a friend," she said. "He could have just asked me if I wanted to have sex with him."
On Feb. 1, Ojiambo went to the Doctors Without Borders clinic in Nairobi to get tested for pregnancy, HIV, and sexually transmitted infections. Two days later, she reported the rape to authorities. The police report, viewed by BuzzFeed News, reflects the allegations Ojiambo had told BuzzFeed News about in April.
"I broke down in tears," Ojiambo said. "Being born a lady is like a curse."
A female officer recorded her statement, and Ojiambo remembers the officer telling her that sometimes women want these things to happen. The officer reminded Ojiambo that she had bought alcohol and had been drinking with Ooko the night he attacked her. What did she expect? This was her fault.
"I broke down in tears," Ojiambo said. "Being born a lady is like a curse."
She received a similar response from a woman relative, who advised her to "let bygones be bygones," as well as from people who follow her on social media when she announced on Instagram and Twitter what had happened to her after returning from the clinic.
Ooko has publicly denied Ojiambo's claims. In a short Twitter thread posted on Feb. 2, he said that he "expressly denied the allegations," and asked her to prove that he had assaulted her, "considering that we were in the company of three other friends."
Ooko also questioned the timing of the events that took place after the alleged rape, asking on Twitter "why she took 6 day [sic] to bring forward the allegations," adding that "the neighbors and the security guard have also confirmed that nothing took place." Ojiambo told BuzzFeed News that Ooko had threatened to sue her for defaming his character.
BuzzFeed News asked Ongata Rongai police officers in June about the status of Ojiambo's case. They said that they had passed it on to the office of Christine Timoi, the director of public prosecutions who oversees the county in which Ojiambo reported the crime. But when BuzzFeed News spoke with Timoi, she said that she had never seen Ojiambo's case. Asked if cases like this often go missing in transit, she said no.

Ojiambo has paid nearly $300 in bribes to the police to make sure her case doesn't "get lost," and even though her uncle who is an attorney has offered to represent her pro bono, she still has not heard from Timoi or police about whether or not her case will be heard in court.
Shortly after her attack, Ojiambo, who already sports a smattering of tattoos, got a new ink job: a bejeweled crown atop the words "GRL PWR," the length of a business card, on her right forearm. She also took her dad's utility knife from his tool box and keeps it tucked under her sleeve whenever she leaves her house. She's not afraid to use it to threaten anyone who violates her personal space.
Despite feeling a little more empowered by the knife, this whole experience, Ojiambo said, has shown her the limitations to the pursuit of justice in a society that, under other circumstances, is known to take matters into its own hands when someone has been accused of wrongdoing.
"If you're in the middle of town in Nairobi and shout that someone has robbed you, mob justice will mobilize immediately and bring that person to justice," she said. "Why doesn't it work that way for rape?" She started having nightmares after her attack. Some days she's perfectly fine, but others have found her breaking down in tears in the middle of her commute to work thinking about all that's happened. She eventually told her mother, who she said has not been the same since. (People attacked Ojiambo's mother on social media after she came forward with her story, accusing her of not raising her daughter properly.)
She has found some solace from connecting with other women who say they've also been raped by rugby players; they have a WhatsApp support group that she's pretty active in. But when she thinks about the added pain of explaining her story to police officers who blame her for her own assault, the exhaustion of fending off social media trolls who regularly target her and her friends, the toll it's taken on her family, and the amount of money she's spent in the hopes her case makes it to trial, she questions her decision to speak out in the first place.
"Justice here is compromised." •