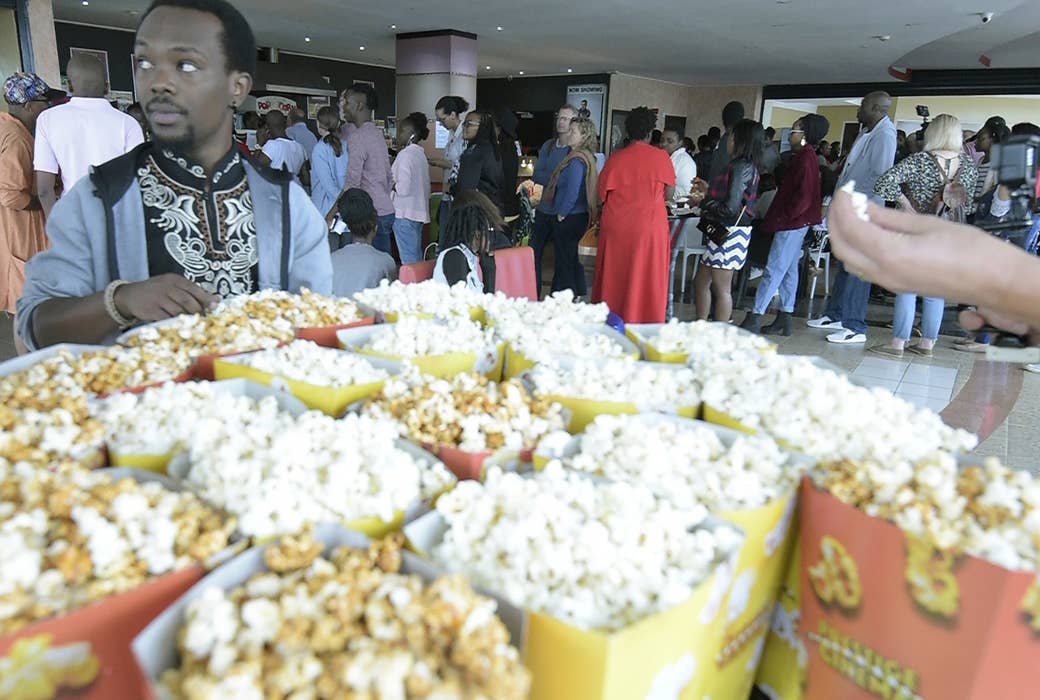 NAIROBI — Marie Ainomugisha's WhatsApp notifications lit up within minutes of the ban on a film about a forbidden romance between two young women being temporarily lifted.

Her group chat was buzzing, and so were her DMs. It felt like nearly all of her friends were asking the same thing: Now that they were allowed to watch Rafiki, how would they get tickets?
As it turned out, Ainomugisha, a 24-year-old film editor, was the closest of everyone she knew to the only movie theater in Nairobi screening Rafiki. So she quickly hopped on her bike, rode the 1.5 miles from her office to Prestige Cinema, and scooped up a handful of tickets for the first showing: Sunday at 10 a.m. She'd been planning on going out Saturday night to celebrate her 24th birthday, but quickly canceled those plans. This, she thought, was more important.
Ainomugisha's reaction was mirrored by hundreds of other young Kenyans, especially in the creative and LGBT communities, who had been gripped by the drama surrounding Rafiki. It all started when the Kenya Film Classification Board banned all screenings of the film in the country in April because, according to the board, it "promoted lesbianism" and went against the country's dominant values. That meant, despite Rafiki being the first Kenyan film to be shown at the Cannes Film Festival; despite the fact that it was shot in Kenya, was directed by a Kenyan, and features an all-Kenyan cast, Kenyans could not watch Rafiki in their own country. Since the ban, it has also shown in Durban, South Africa; Zanzibar, Tanzania; and Toronto, Canada.
So on Sept. 12, Wanuri Kahiu, who directed the film, sued the classification board, urging them to lift the ban so that she could submit it as an Oscar nominee for Best Foreign Language Film. (According to Academy rules, a film has to be shown for seven consecutive days in the country where it was produced in order to be considered a nominee.)
And she won.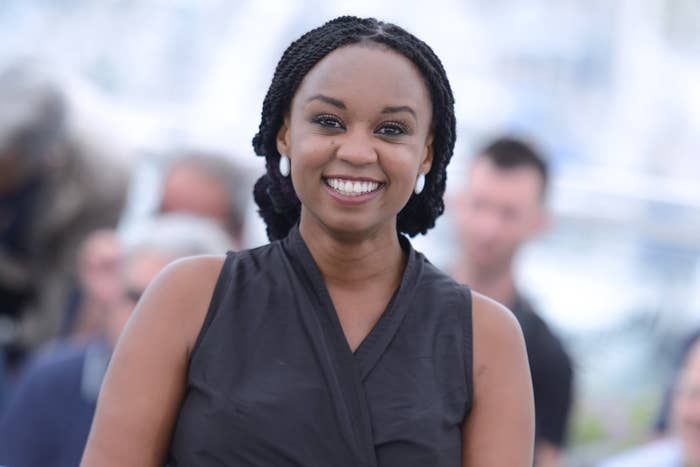 On Sept. 21, high court judge Wilfrida Okwany handed down a stunning ruling in favor of Kahiu, saying, "I am not convinced that Kenya is such a weak society that its moral fabric will be shaken simply by watching a film depicting gay themes." She did not order that the ban be permanently lifted — there will be a separate hearing to determine that later on — but she did order that Rafiki be granted the right to show in Kenya for seven consecutive days so that it could have a shot at the Oscars.

As more information about when and where to watch Rafiki came out on social media, the phone lines at Prestige Cinema clogged with inquires as people called in reserving tickets for the Sunday morning premiere. The theater lobby was overflowing with clusters of friends chatting eagerly over caramel corn, and several groups of others hoping to score a last-minute ticket. The earlier groups flocking to see Rafiki were majority middle-class Kenyans — those who could afford to spend $5.50 with less than 48 hours' notice to see a movie — so LGBT organizations stepped in to provide tickets to those who didn't have enough money. Some individuals also offered to buy people tickets on Twitter.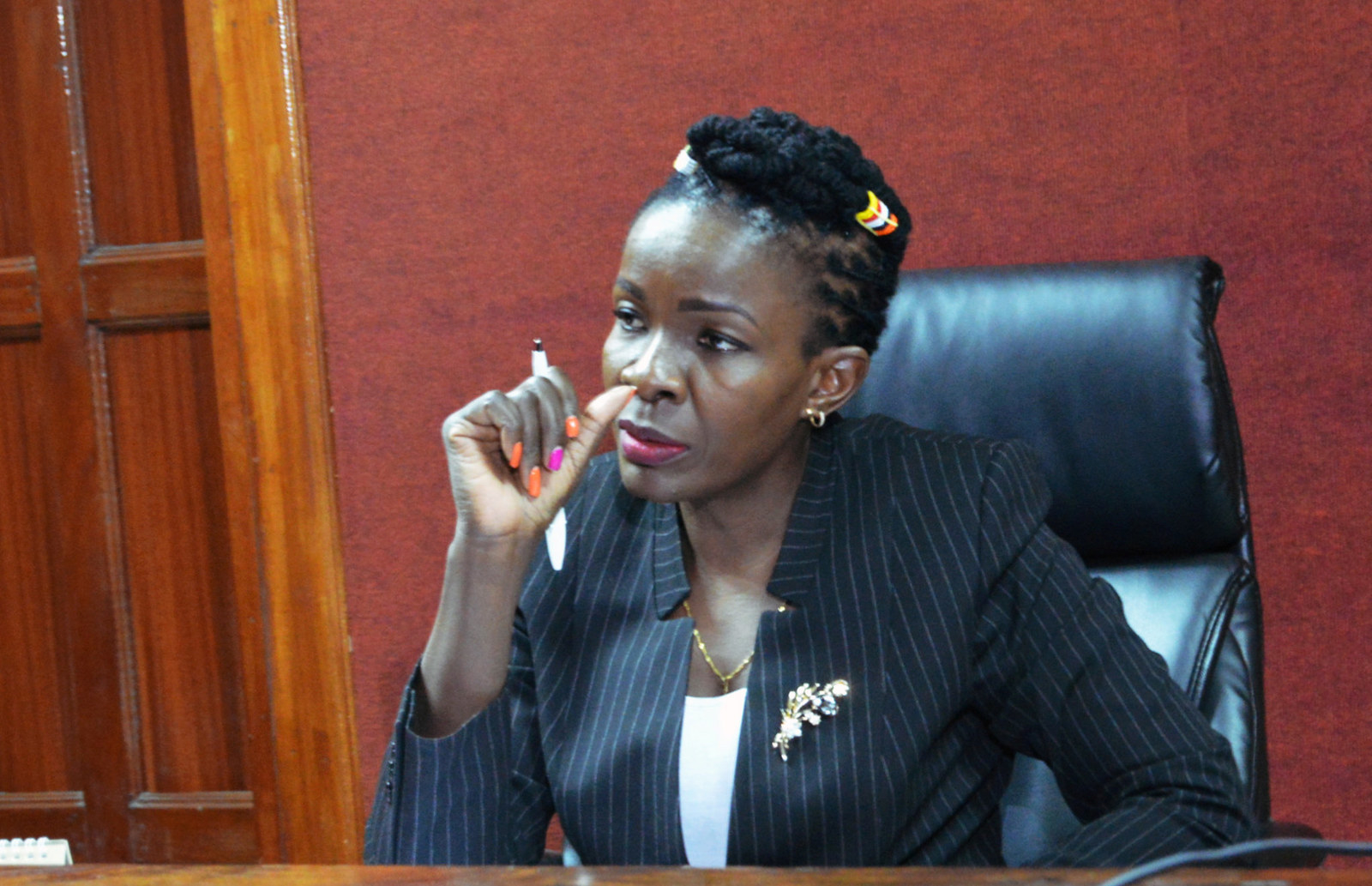 There were so many people at the Sunday morning screening that the management had to open a second theater for the same showtime. Initially, Rafiki could only offer daytime screenings — given how quickly they had to pull it together, those were the only slots left — but by Monday, they announced additional afternoon and evening times, and screenings that had opened in Mombasa and Kisumu, Kenya's second- and third-largest cities, respectively.
Rather than celebrating her birthday on Saturday night, Ainomugisha brought the party to the movies, complete with a cake decorated with "Happy #Rafiki Day." She told BuzzFeed News over a cup of tea that as someone firmly embedded in Nairobi's creative community, she knew several people doing costume design and other types of work on Rafiki. She was devastated, but not surprised, when she found out it had been banned. Her sadness deepened as she watched Rafiki receive praise from other African countries, as well as in Europe and North America — "everywhere but here," she said.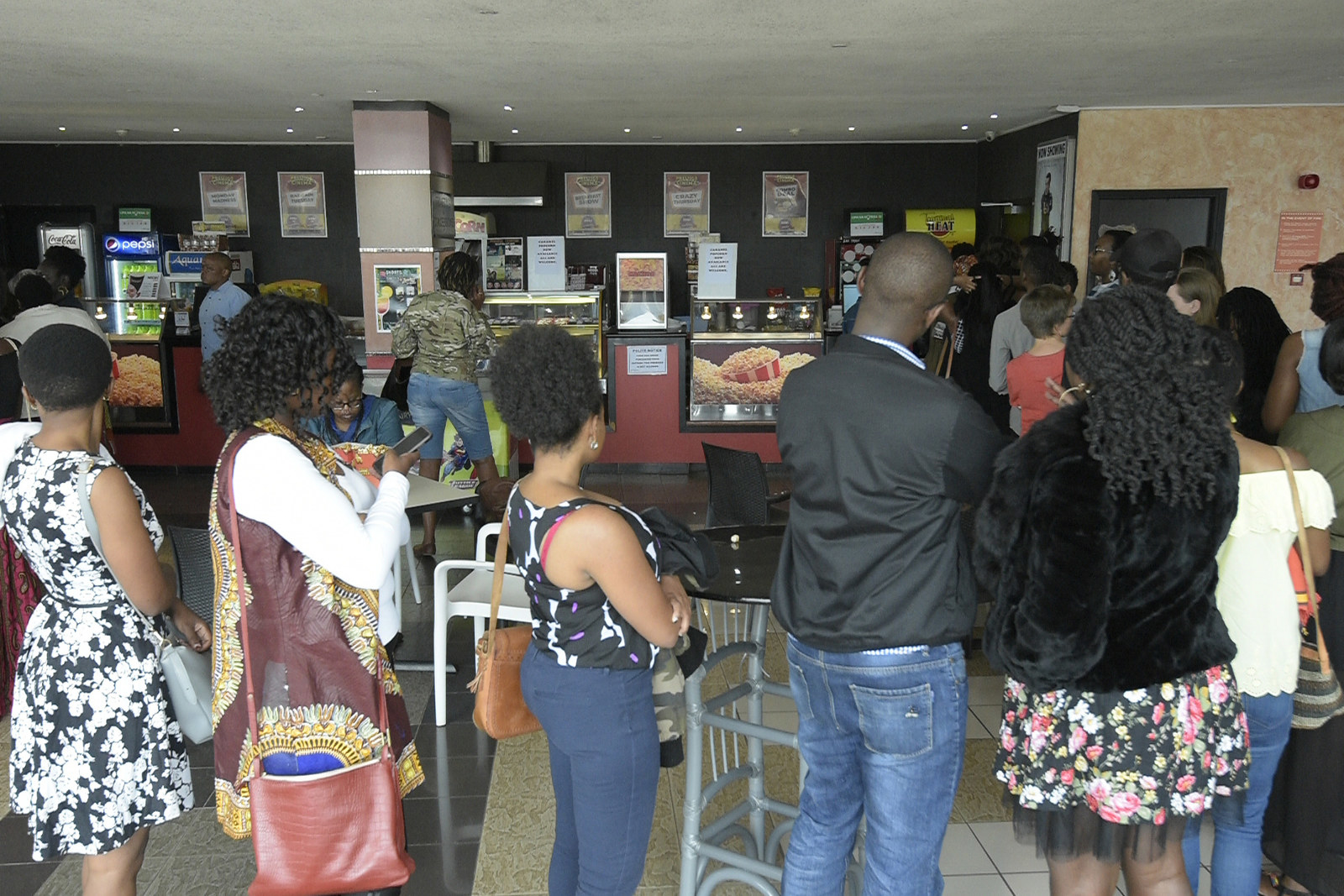 "I thought about censorship a lot, and how stifling this is to the creative industry," she said. "We have Kenyan films about sensitive topics like mental health and cancer, but sexuality in any form here has always been a muted topic."
But Ainomugisha was shocked to hear Kahiu was suing the classification board over the right to screen the film; the director's move gave her a small dose of cautious optimism that maybe things could change.
That was why, when she heard about Justice Okwany's ruling, she hardly thought twice before biking to the movie theater and buying tickets.
One of the friends who accompanied her to Rafiki's first screening in Kenya was Sharon Kioko, a photographer. Kioko, 23, identifies as queer, which meant that she had twice the stakes in the film, both as an artist and a member of Kenya's LGBT community.
Kioko told BuzzFeed News from a café in Nairobi that as an artist, she couldn't stop talking for the first 15 minutes of the film. She was captivated by the splashes of saturated colors, and tickled by the jokes, most of which were in Swahili or Sheng (a mashup of Swahili and English used as slang throughout Kenya).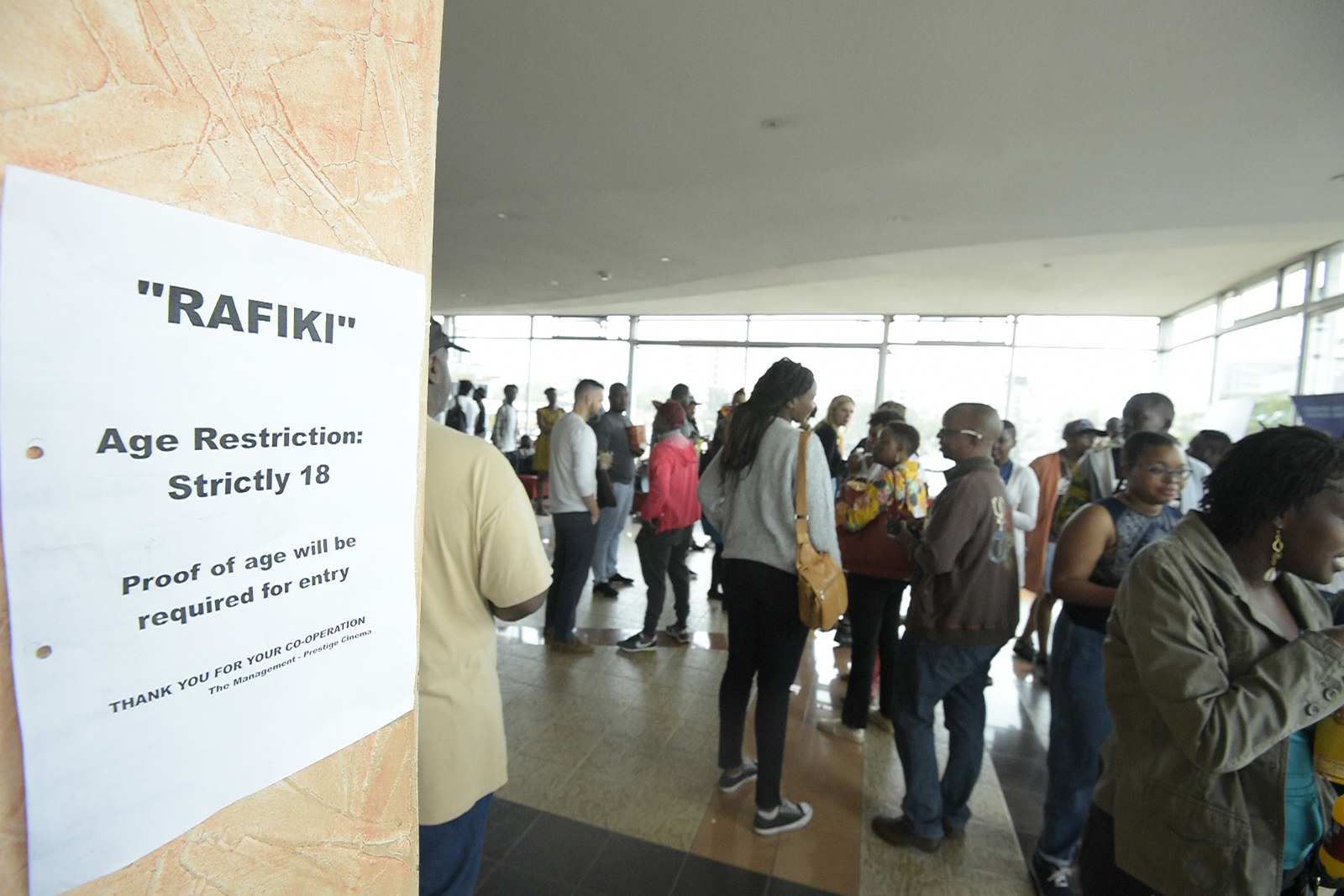 Rafiki tells the story of two young women, Kena and Ziki, whose fathers are running against each other for a county position in the government. Love blossoms between them, somewhat unexpectedly, but their romance also thrusts them and their families into dangerous territories as they're forced to grapple with the anti-gay neighborhood gossip, their church, their friends, and their safety. After a violent incident that literally rips Kena and Ziki apart, one of them is sent away to live in London. The film ends on an ambiguous note, as the viewer is left wondering whether Kena and Ziki actually reunite.
Incidentally, the potentially hopeful note was the primary factor that prompted the ban. At a press screening of the film on Tuesday at the Goethe Institut in Nairobi, Patricia Kihoro, who acted in and selected the music for Rafiki, told the audience that if Kahiu had altered the ending so that it was clear that Kena and Ziki would not live happily ever after, it probably wouldn't have been banned.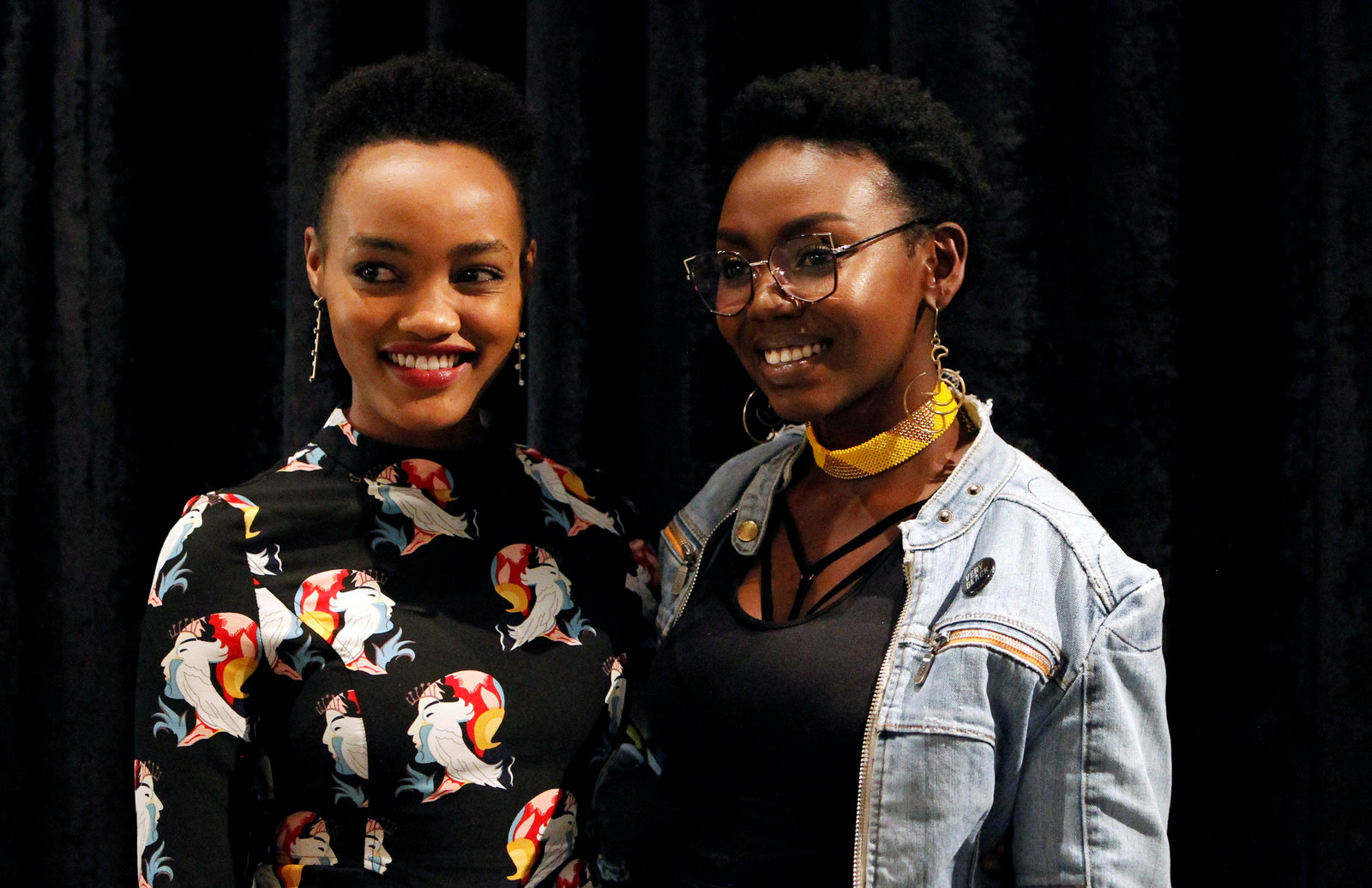 Even though the film's LGBT theme constituted a huge part of how it has been received, Kioko, the budding photographer, said that Rafiki contains so many other aspects of Kenyan life that people can relate to, regardless of their views on homosexuality. One of them, she said, was religion, and how it tends to be "shoved down your throat" in Kenya.
But as a queer Kenyan, Kioko found that several of the subplots in the central love story resonated deeply with her. She tweeted a thread about it, saying that the film was a powerful statement "for those struggling to be themselves in a chaotic world," and those who "wept through the movie because that is their reality."
She has friends who were kicked out of their homes when their families learned of their sexuality, and she knows others who won't watch the film for fear of being perceived as an ally of the LGBT community. While homosexuality is not outlawed in Kenya's constitution, LGBT people still face risks including violence, discrimination, blackmail, and police brutality. On top of that, Kenya's penal code, which dates back to British colonial rule, punishes non-heterosexual intercourse with up to 14 years in prison. Activists and human rights advocates are currently challenging the constitutionality of that punishment in Kenya's high court.
But despite all the layers to the film, at the heart of it, Kioko says, is a beautiful story that has a message for everyone. "I hope people bring this same enthusiasm to other Kenyan films," she said.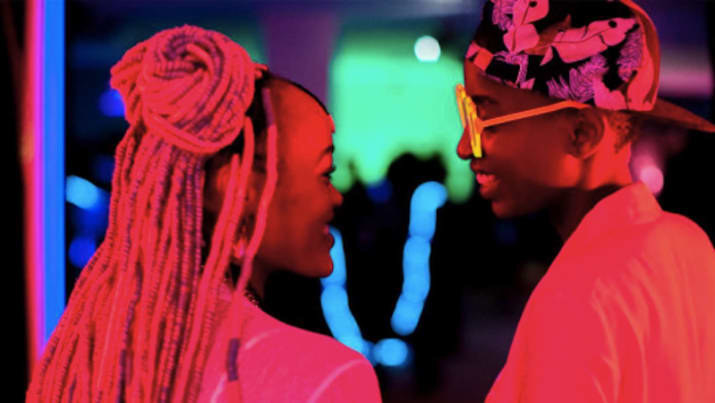 Not everybody who has seen Rafiki openly supports it, though.

Suzanne, 35, told BuzzFeed News in a Twitter message that even though homosexuality goes against her religious views, she decided to see Rafiki anyway out of curiosity.
"The main reason I watched the movie is that I was curious to check out a Kenyan film to gauge how far our creativity has come," she wrote.
Suzanne asked that her last name not be used because she was worried about facing repercussions in her community.
While she thought the acting was inspired, and the connection between the leads genuine, Suzanne felt that overall, Rafiki was "just OK."
But, she said, "art is meant to bring out conversations on societal issues, this movie has done that." She added that ultimately, she found the "homosexuality agenda overwhelming and [it] watered down any other person's ability to watch a good/OK film."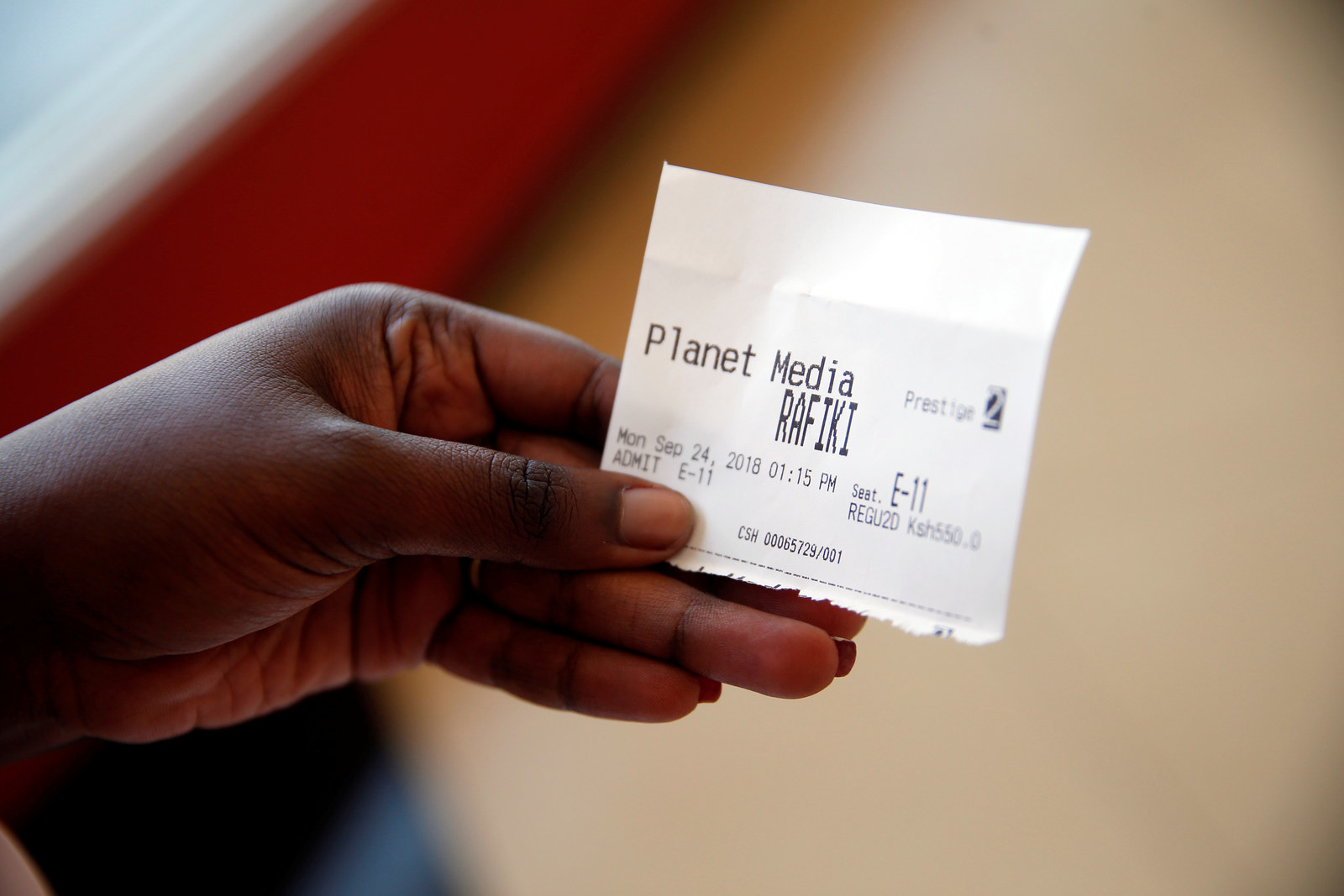 The idea of Rafiki propagating a "homosexual agenda" was championed by the CEO of the classification board, Ezekiel Mutua. After the ruling, Mutua, who had to watch the film in order to issue its classification, tweeted from his personal account, "What pleasure, pray, does a person of a sane mind find in watching girls having sex with other girls?"
Having watched it twice, BuzzFeed News can report that there are no sex scenes in Rafiki.
Mutua has long claimed that films like Rafiki go against the moral fabric of the country. It's an argument many people, like recent university graduate Anne Angelah Wanjugu Mugo, have pointed out as being hypocritical, since films that depict things like violence — which is also said to go against Kenya's collective morality — are easily accessible in the country.
"People in Kenya like to think they're conservative," said Mugo from the patio of a restaurant in Nairobi. "They're so open-minded when it comes to things like excessive drinking and extramarital affairs appearing in films, but not LGBT issues."

Mugo, 24, is currently unemployed, and her money is tight, but she decided to spend some of it on seeing Rafiki when the ban was lifted. She considers herself "someone who is always asking questions and pushing boundaries," and knew that if nothing else, Rafiki was an important film because it would spark much-needed conversations in society about homosexuality. And that alone gives her hope.
Ultimately, Rafiki was not selected for Oscar consideration; the film representing Kenya at the Academy, called Supa Modo, is about a charismatic, terminally ill child whose community helps her believe she's a superhero during her final days. But that did not stop the surge of Kenyans flocking to the movies to watch Rafiki, nor did it silence conversations about LGBT issues that are often pushed aside and relegated as "un-African."
At a Q&A session with many of the Rafiki cast members after the Goethe Institut screening, Nini Wacera, who plays the role of Kena's religious and ultimately unaccepting mother, did not hold back on her frustration at how limited the creative space in Kenya can feel because of things like Rafiki's initial ban.
"Fuck any motherfucker who tries to dictate what I do," she said.