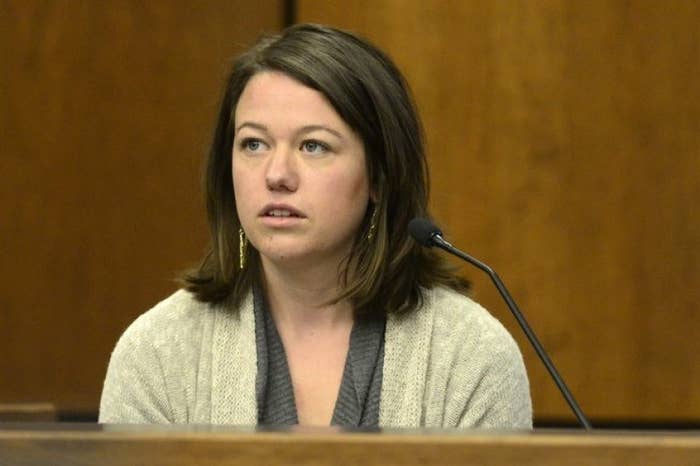 The trial for Dynel Lane, who allegedly beat, stabbed, and removed an unborn baby from a woman's stomach on March 18, 2015 in Longmont, Colorado, began this week.

The pregnant woman she assaulted, 26-year-old Michelle Wilkins, survived, but the baby did not. The two had recently met on Craigslist, and Wilkins went to Lane's house after expressing an interest in Lane's post offering maternity clothes. Wilkins was about seven months pregnant at the time.
Lane, 35, then attacked Wilkins and removed the baby. Lane told her husband in 2014 she was pregnant with a baby boy, and on the day of the attack told him she herself had suffered a miscarriage.
She later told police and the doctors that attended to her that the baby belonged to Wilkins, and that she had removed it after she believed to have killed Wilkins during an altercation at her house.
A Boulder district attorney ruled on March 27, 2015, that because the baby was still a fetus when it had been removed from Wilkins' womb, Lane could not be charged with murder.
She is on trial for attempted murder, unlawful termination of a pregnancy, and four counts of felony assault, and plead not guilty to all charges last July.
Here is a summary of witness testimonies and evidence introduced during the trial.
Wednesday, Feb. 17
Wilkins testified in court on Wednesday that she and Lane had spoken for an hour the afternoon she drove to Lane's house to purchase maternity clothes from her.

"She seemed like she was lonely," Wilkins said, according to local newspaper the Longmont Times Call. She added that Lane, who had two older children, had opened up about relationship and family problems.

Wilkins said she had been preparing to leave when Lane urged her to go to a downstairs room to look at baby girl clothes, saying that she no longer needed them since she was having a boy.
She eventually grew impatient and attempted to leave, at which point she said Lane began hitting her repeatedly on the back.
Wilkins said in court that she felt Lane was "very unstable."
"I threw up my hands and said, 'I don't want to hurt you, I just want to leave,'" she said. Lane replied that she didn't trust her, and that she wanted to call the police.
Lane then allegedly pushed Wilkins into a nearby bedroom and into a bed, attempted to smother her with a pillow, broke a bottle (which police later identified as a lava lamp) over her head, and stabbed her with one of its broken pieces.
Wilkins said on the stand that she remembered thinking of her unborn child, whom she had planned to name Aurora.
"I just thought of her and I wanted to survive for her so I fought back harder," she said.
Eventually, she said, Lane tried to choke her, "and everything went black."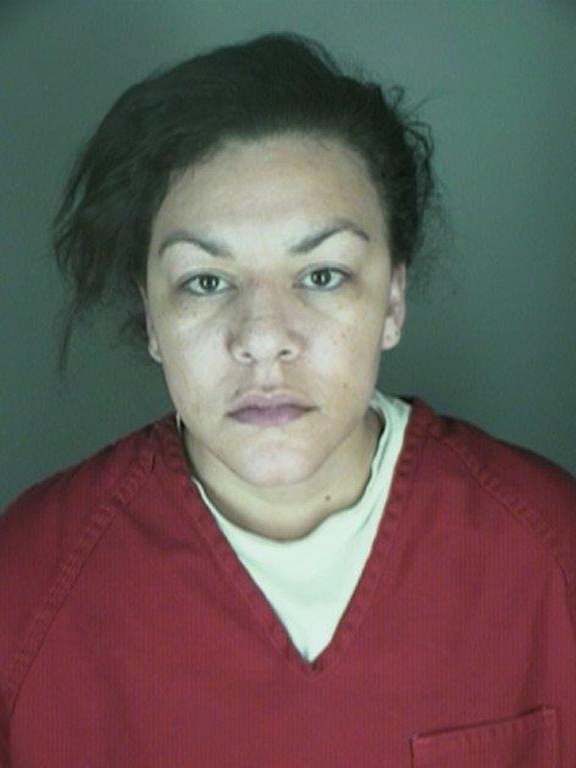 When Wilkins regained consciousness, she noticed the cut to her stomach.
"I could feel the blood seeping through my pants and I could feel my intestines outside of my body," she said, according to the Washington Post.
Dr. Leslie Armstrong, who treated both Wilkins and Lane at Longmont United Hospital on March 18, testified that Wilkins was "nearly dead" and had suffered multiple stab wounds, as well as a "hip to hip" incision on her abdomen.
David Ridley, Lane's longtime partner, told prosecutors that he had come home around 2:15 p.m. to take his wife to a doctor's appointment. He found Lane and the unborn baby in the bathtub. She told him she had just suffered a miscarriage.
He also said that he had grown "worried" during the summer of 2014 about his wife's pregnancy when she had repeatedly refused to visit the doctor.
Armstrong said that the fetus was officially pronounced dead at 2:47 p.m.
Lane's defense attorney argued that her client's actions were "not the result of deliberation," and that the attack had been "hasty, impulsive, and reckless."
She said Lane "did not intend to kill Michelle Wilkins. She did not plan, process or prepare on how to take her baby and pass it off as her own."
Thursday, Feb. 18
Dr. Kevin Burg, a surgeon at Longmont United, testified Thursday that Wilkins probably lost more than half her blood after her attack, according to the Longmont Times Call.
In addition to the incision on her abdomen, she also suffered cuts to her scalp and neck, he said.
Another surgeon who operated on Wilkins said the stomach incision was "pretty decent," and that it "would be consistent with a first-year intern doing their first."
Longmont police officers testified that between March 18 and 19, 2015, they recovered two knives, pillows, a mattress top, and clothing at Lane's home, all of which had been covered in blood.
A detective said an investigation into Lane's internet activity revealed searches on the female anatomy, as well as saved images of the female body on a tablet. None of the materials were related specifically to C-sections.
Friday, Feb. 19
The prosecution played a recording of Lane's March 18, 2015 interview with Longmont police, during which she told authorities that Wilkins had initiated the attack that day and that she had tried to defend herself.

Her account of the afternoon appeared to match Wilkins' testimony; both women acknowledged their long conversation leading up to the trip to the downstairs room to look at more baby items. But Lane told police that Wilkins had struck first.
A local reporter in the courtroom Friday noted that Lane told police that Wilkins "was in front of me and she turned around, and I think she came at me and tried to slam my head into the wall."
She said Wilkins drew a knife, attempted to stab her, and that during their struggle they wound up in her daughter's bedroom.
Lane told police that Wilkins was "just flailing" as she tried to hold her down.
"I think I choked her," she said after Wilkins allegedly tried to bite her.
"When she stopped moving, I just started thinking I didn't want the baby to die too," she said during the interview. "I got a knife and I cut the baby out."
She confirmed that Ridley believed the baby was hers, despite the fact that she had gotten her tubes tied in 2014 after her son died.
The prosecution rested its case after the recording. The defense, after announcing that Lane would not testify, did not call any other witnesses and rested its case. The judge announced that closing arguments would begin on Monday.
A Longmont Police Department representative told BuzzFeed News that it could not release any police records related to the case until after the trial ended.