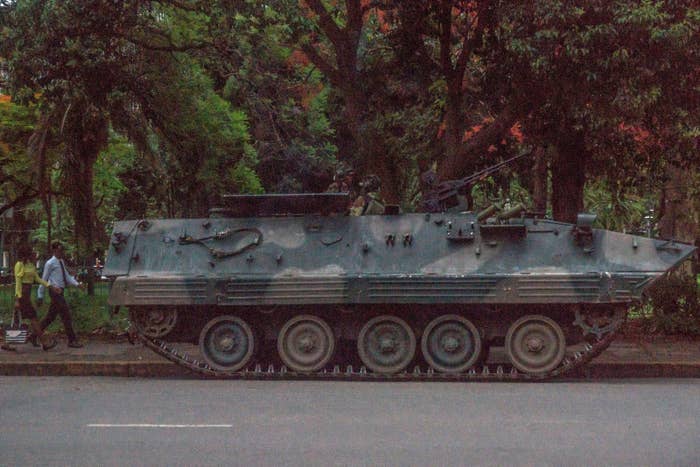 NAIROBI — At a funeral on Tuesday in Bulawayo, a city in southwest Zimbabwe, under an overcast, gloomy sky, a group of men shoveled soil into a grave as they buried their neighbor. Across the way stood another group huddled together and speaking in hushed tones. But they were not grieving the life of their deceased friend: They were discussing recent reports that the Zimbabwean army had taken over the country.

Their worries were premature — but only slightly. Political tension in Zimbabwe had been brewing for months but reached a peak when the country's 93-year-old leader Robert Mugabe curtly dismissed his vice president and banished him from the ruling party, a decision many speculate was made in order to make way for First Lady Grace Mugabe to assume power after him. Following a rare warning by Zimbabwe's top military commander, the country's armed forces early Wednesday morning essentially took control and placed Mugabe under house arrest. The army is now reportedly systematically detaining those around him who have committed crimes, but they remain adamant that the intervention is not a coup.
Despite the increasingly realistic possibility of Mugabe stepping down from his 37-year reign, life for Zimbabweans has largely continued as it always had. But beneath the surface of normalcy lies a delicate mixture of cautious optimism tempered with a healthy dose of skepticism as people remain suspicious of the military's motives. And given the country's still struggling economy, which many blame Mugabe for, most Zimbabweans have no choice but to get back to work in order to survive.
"Because our economy is a bit on the negative side at the moment, 'business as usual' in Zimbabwe means people hustling to get a dollar to feed their family," a Zimbabwean NGO worker living in Harare told BuzzFeed News by phone. (She asked to remain anonymous, as she's not authorized by her employer to discuss local politics with the press.) "Starting Thursday mid-morning, vendors were back on the road selling everything from cellphones to fruit to sadza [a cornmeal-based staple food]. Public transportation was up and running. I think people were expecting things to be closed, but that's not been the case."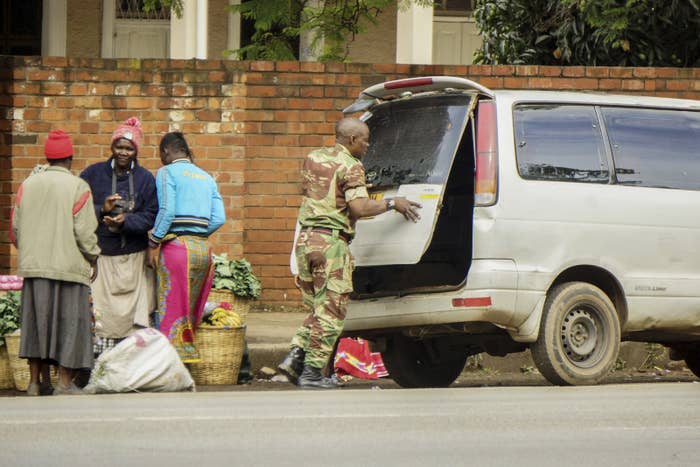 She said the return to normalcy is acting like a coping mechanism for the country — many Zimbabweans are deeply aware of Mugabe's past ability to snatch back power in moments where the cards have been stacked against him. People don't want to invest too heavily into the hope for an end to the Mugabe regime, so instead, they channel it elsewhere, she said.
"For me, it's that thing you feel when you want to continue with what you're doing but you're expecting some kind of good news, so you think that being patient will help the situation," she said.
She's also noticed a shift in relations between citizens and the military, which has been historically fraught. During the controversial 2008 elections — which saw Mugabe manage to remain president even after losing to opposition leader Morgan Tsvangirai in the first round of votes — the military and other security services were accused of attacking opposition party members and supporters. But Major Gen. SB Moyo's TV announcement caused some to reconsider the military's motivations.
"Normally in Zimbabwe, soldiers were not quite viewed in good light. Now people are waving and smiling at them more. They're more welcoming," she said, adding that some people on Twitter have started calling the country's top military commander, Gen. Constantine Chiwenga, "General Bae."
But others have not allowed their expectations of the military to be overshadowed by their past actions.
"There is, I think, an uneasiness to see the army as a savior when they have been complicit in human rights abuses dating as far back as 1980," Human Rights Watch Southern Africa director Dewa Mavhinga, who lives in Harare, told BuzzFeed News by phone from Johannesburg.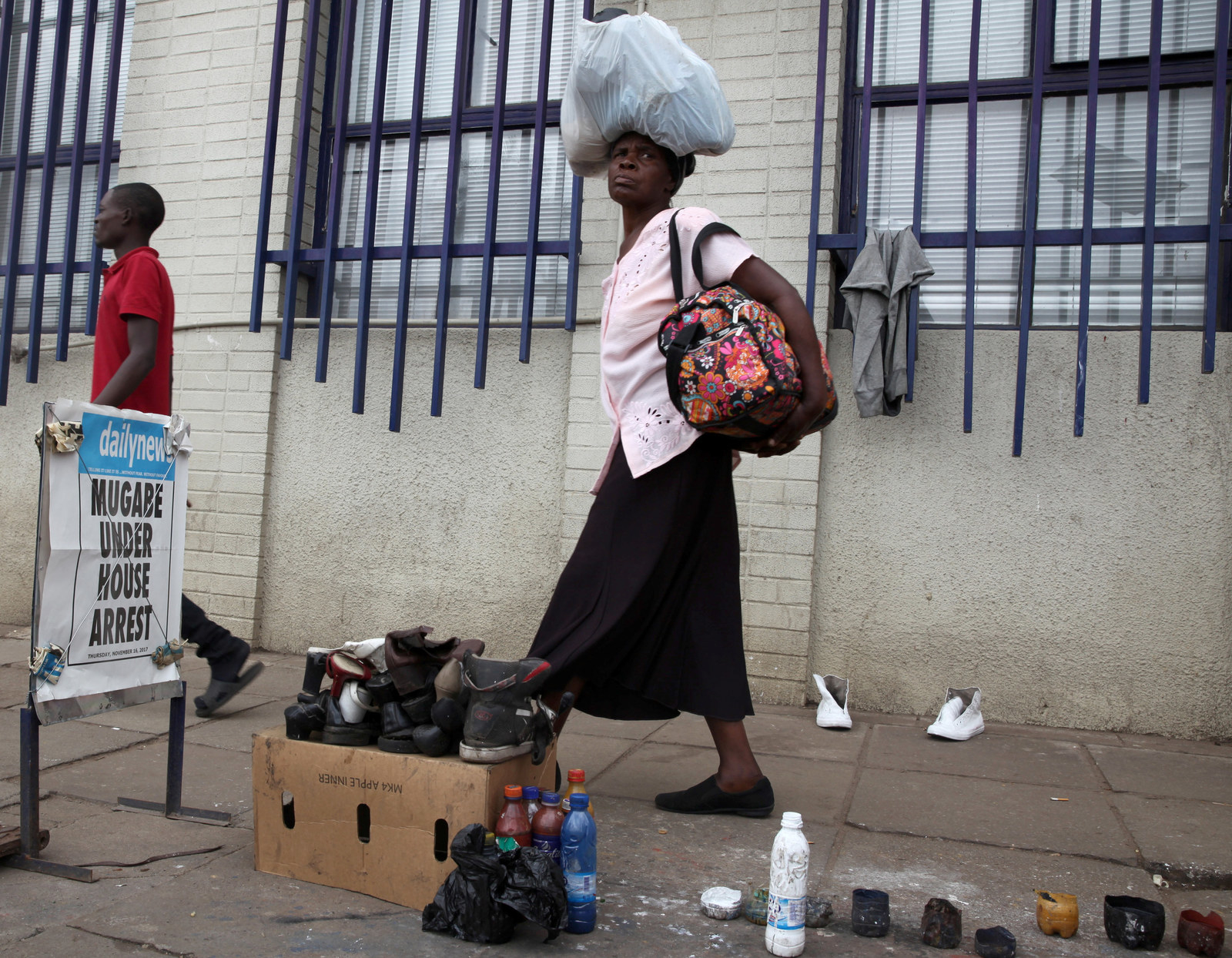 Mavhinga also pointed out that the military's language this week has been centered on demands for ZANU-PF, Mugabe's party, rather than empowering Zimbabweans at large.
"If you listen to Chiwenga's announcement, his demand was that the president should stop purges within the party, and that there be a meeting in December to facilitate free and fair elections," he said. "The target was not Mugabe, it was criminals around him. Now that that has happened, it's possible that Mugabe could remain the leader."
Mavhinga believes that ultimately, the assurance of a transparent and fair election in Zimbabwe is more important than whomever emerges as a leader. The country's next presidential election — which Mugabe intended to run in — is currently scheduled for next year.
"The best thing to happen for Zimbabwe right now if Mugabe steps down is a process to have fresh elections, not an arrangement that is transitional, or one that is hand-picked by the military," he said. "That means that the real power will rest with them."
His sentiment was shared by Bulawayo shopkeeper Patrick Mabhena. Standing before bare shelves that he says are becoming harder to restock, Mabhena told BuzzFeed News that his hope for peace was coupled with a hope anything but military rule.
"All I'm praying for is that something will come out of this drama, but I don't think soldiers running the country is a good idea," he said. "These are bad men who have enabled Mugabe to stay this long in power."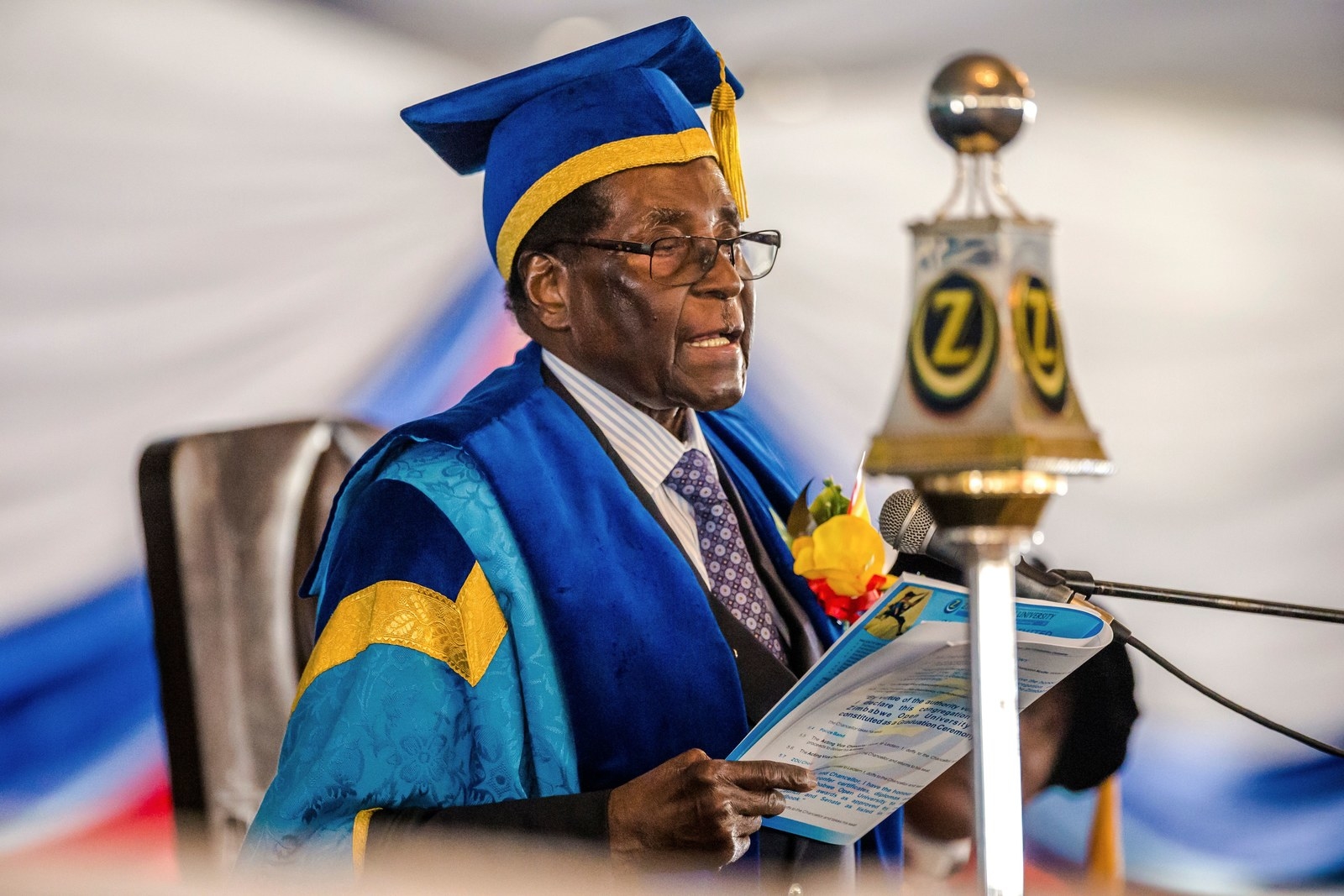 Recent developments have cast doubt on how seriously people should consider a complete shift of power. Thursday night, photos surfaced online of Mugabe attending a meeting with Gen. Chiwenga — the commander who had warned him against a continued parliamentary purge just days before — and several other ministers. And on Friday, Mugabe made his first public appearance since the military's announcement, attending a university graduation in Harare.
Local journalist Desmond Kombuka said that while it made sense for citizens to go back to business, the fact that Mugabe appears to be resuming his presidential duties has given some people pause.
"People had hoped that this signaled the absolute end of Mugabe's rule," he said, "but now after seeing pictures of him with other officials, they're now not so sure that this is going to achieve what they've hoped."
"Until people begin to see signs of real change, they are likely to be skeptical about whether or not this is real, or just a passing phase. Certainly as long as Mugabe is still in power, there's nothing much that's likely to change in terms of people's expectations."
A reporter in Bulawayo, whose name has been withheld for their safety due to the current security situation, contributed to this report.