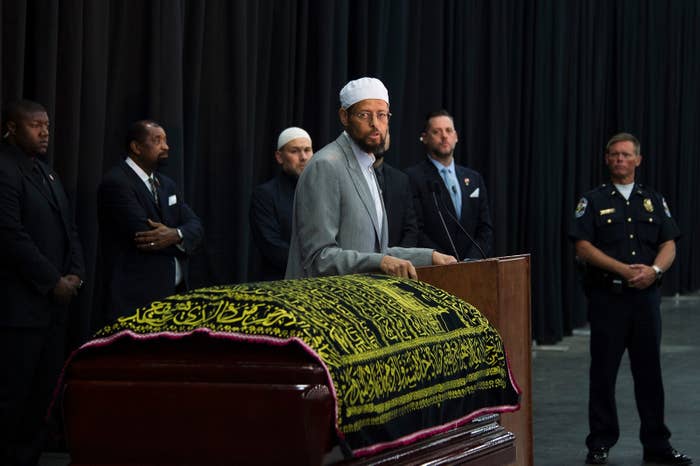 Muhammad Ali, the heavyweight boxing legend who died June 3, was laid to rest during a Muslim prayer service Thursday in his hometown of Louisville, Kentucky.
The interfaith prayer service, led by Imam Zaid Shakir, was held inside Freedom Hall, where an estimated 14,000 people were in attendance, often causing jams near the entrances and calls to make space for others.
In his opening remarks, Shakir referred to Ali as "the people's champ," and led chants of, "There is no God but God."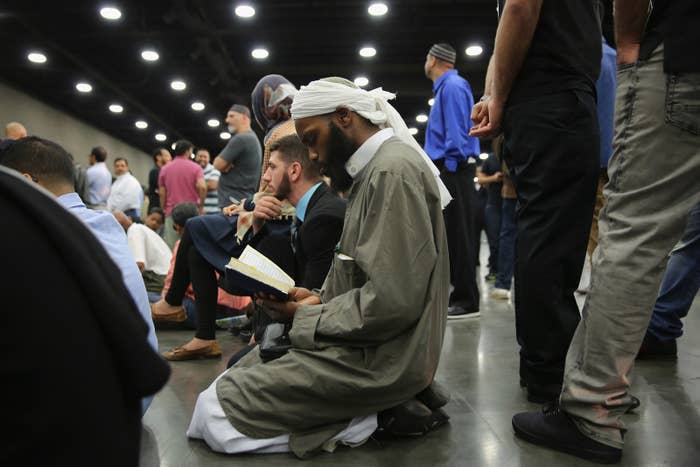 "We welcome all of you here today," he said, specifically acknowledging Muslims, people of other faith communities, law enforcement, sisters, elders, and distinguished heads of state. "All were beloved to Muhammad Ali."
The service included Jenazah, an Islamic prayer recited at funerals, followed by recitations of the Qur'an, which were translated.

They included: "Truly, those who say our lord is God and are upright, the angels will descend upon them saying have not fear, not sadness, but rejoice."
In a statement posted to his Facebook page, Shakir said that Ali became the most popular person on the planet "because of his humility, because of his willingness to risk everything — to risk his boxing career, to give up the money, to give up the life, to give up the fame — on the basis of principle."