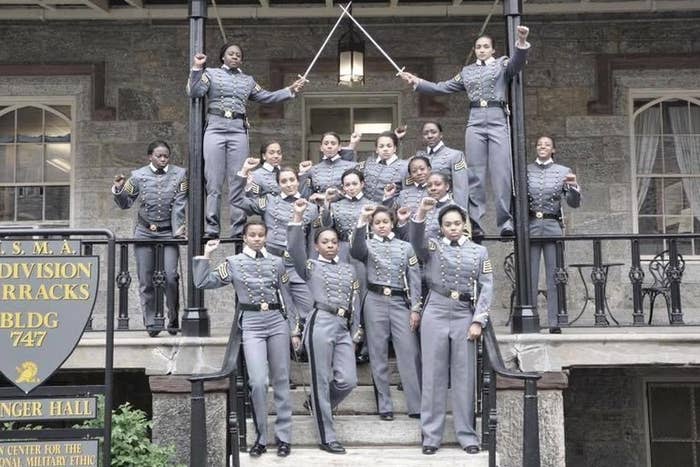 The United States Military Academy is investigating a photo taken by several black female graduating cadets who posed with raised fists in what has been perceived as a protest for racial equality.
Officials at New York's West Point academy are investigating whether or not the photo violates Department of Defense rules against officers engaging in political activities at a military facility, the Army Times reported Friday.
Two photos of the graduating class spread across social media in recent weeks: One of the black cadets posing with sabres, and another of the same 16 cadets with their fists in the air.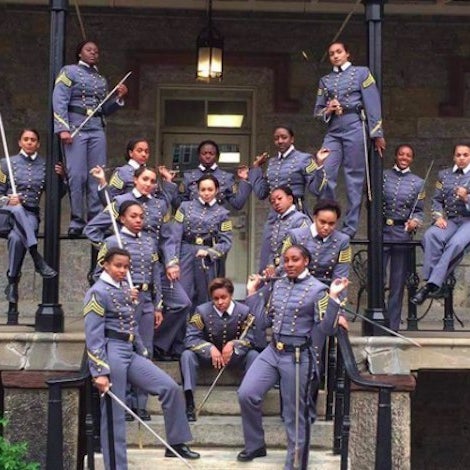 The latter photo has stirred controversy among military veterans and active members about the intended meaning behind the gesture.
Lt. Col. Christopher Kasker, director of U.S. Military Academy Public Affairs, confirmed to BuzzFeed News Monday that the cadets in the photo were members of the academy's 2016 class.

"An inquiry into this matter is currently ongoing," Kasker said.
John Burk, a former drill sergeant at a military academy in Georgia, wrote on his blog that the cadets were showing solidarity with Black Lives Matter, a movement he believes "has been known for inflicting violent protest throughout various parts of the United States, calling for the deaths of police officers, and even going so far as to call for the deaths of white Americans."
Burk told BuzzFeed News in an email that the trend of cadets testing Department of Defense policies in their graduation photos is not new.
When he was a drill sergeant, Burk said he dealt with two students who mimicked Hitler's salute in a class photo, and others who struck the same pose as the black cadets in this year's graduating class.
Burk said the students in both cases were dropped from the class for showing offensive hand gestures.
"Even if the hand gesture was meant to show solidarity, it is still extremely suggestive in nature which is not something the military has ever condoned while in uniform," he wrote.
Other military members have come to the defense of the black cadets, arguing that the symbol of a raised fist has multiple interpretations and should not be assumed to be purely political.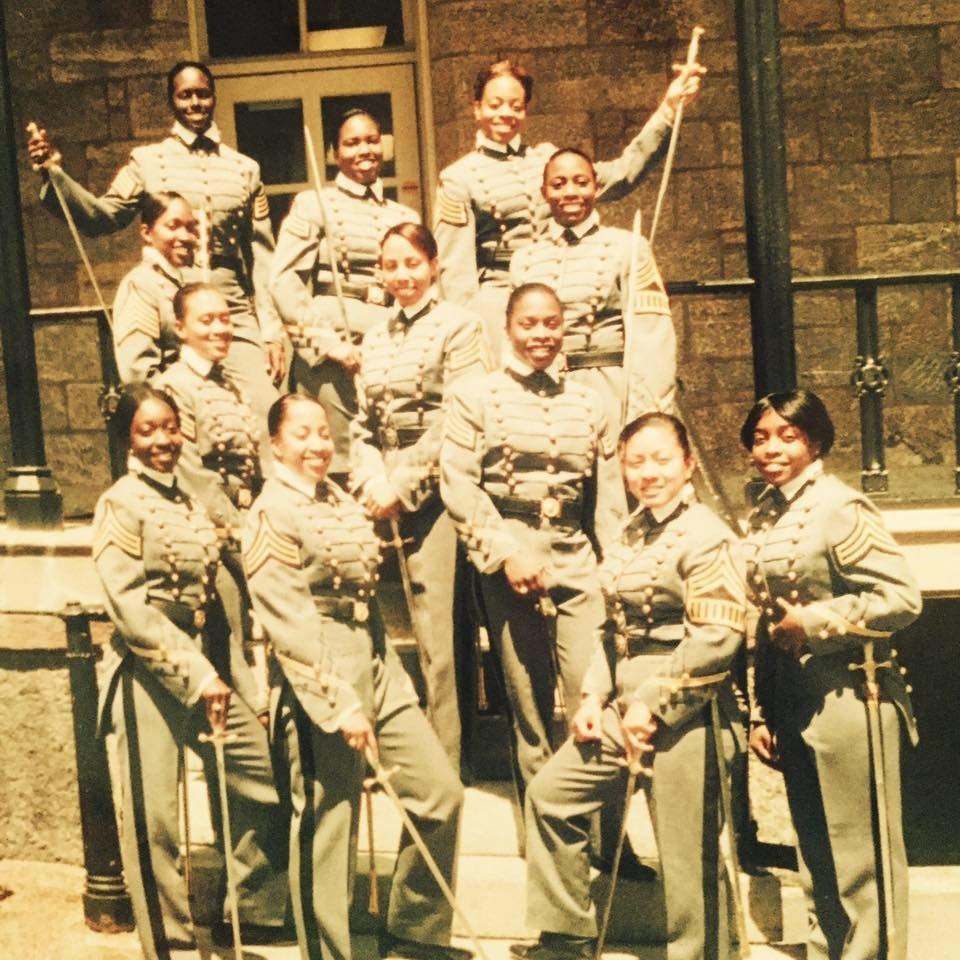 Mary Tobin, a West Point alumna, said she understood the cadets' desire to show pride in their accomplishments, especially given the often alienating experiences of black cadets at West Point.
Tobin, who graduated from the military academy in 2003, wrote in a note on Facebook that the controversy surrounding the raised-fist photo "is really based on the insistence that these black women cadets are only allowed to exist through one lens. They are only allowed to be cadets."
She discussed the military's goal of shifting the focus from officers' individual identities in favor of a collective community in which everybody is on the same level of experience, or green.
Because of this focus, Tobin wrote, "taking time to really address the social, psychological, and cultural challenges associated with that status will only muddy the water and again detract from the greater mission to produce leaders of character who lead our nation's sons and daughters."
She added that while she would not have advised the young women to pose in uniform with their fists up, "if these women are crucified on the altar of cultural misunderstanding and youthful zeal, then we will lose an incredible teachable moment for every graduate, current cadet, and future cadet."
"I knew it was their expression of pride and unity, but I am old enough to know that it would be interpreted negatively by many white observers."
Sue Fulton, who graduated from West Point in 1980 and currently heads the academy's board of visitors, told the Army Times that she did not believe the cadets' actions were fueled by political leanings, but maintained that such actions are nonetheless viewed differently in the military.
"I knew it was their expression of pride and unity, but I am old enough to know that it would be interpreted negatively by many white observers," said Fulton, who considers herself an advocate for diversity in the military.
"Unfortunately, in their youth and exuberance, it appears they didn't stop to think that it might have any political context, or any meaning other than their own feeling of triumph."