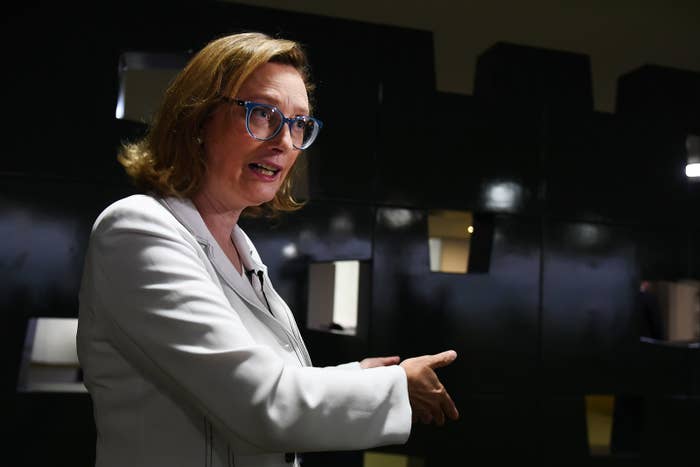 SÃO PAULO, Brazil — Maria do Rosário was elected for a fifth term in the National Congress during Brazil's monumental elections in October. But despite having 26 years of political experience under her belt — including a term as human rights minister — her reputation is still linked to President-elect Jair Bolsonaro, known internationally as the woman he once said didn't "deserve" to be raped by him.
"The image of a woman, whoever she is, remains linked to her aggressor," she told BuzzFeed News, "and this bothers me because I do not feel like a victim."
Speaking via Skype from the nation's capital in Brasília, do Rosário, a member of the leftist Workers' Party, described the frustration of watching a man who's made rape jokes about her become president. But, she said, the culture of Brazilian women standing up against sexism, even before the #MeToo movement, gives her hope.
While she celebrated her reelection victory last month, do Rosário said it was "very difficult" to watch a far-right politician like Bolsonaro rise to power, primarily because of what it said about the people who supported him.
"If people voted for him, it's for one of two reasons," she said, either they were wooed by his political promises, or, more worrying, "they may agree with his ideas."
The fact that 57.8 million people "trust someone like this to preside over Brazil is terrible not only for women, but for the democracy, because he represents the dictatorship that occurred in Brazil, slavery, destruction of the environment, and policies that withdraw social rights," she said.
Bolsonaro's election exposed a major contradiction in Brazil in do Rosário's view.
"The Brazilian legislation and Brazilian laws are very advanced for the protection of women and of all people" as a result of its 1988 constitution, she said. "But the culture is very sexist. The culture is very racist. In Brazil, a rape occurs every 11 minutes."
Given the prevalence of Brazil's rape culture, the 2003 incident between do Rosário and Bolsonaro — and the subsequent one in 2014 — has featured regularly as a bullet point in the international media when illustrating who he is.
After a hearing on a gang-rape case, do Rosário challenged Bolsonaro outside of Congress, calling him a rapist and a rape apologist in front of the press. Bolsonaro, then a fellow lawmaker from Rio de Janeiro, defended himself by telling her that he would not rape her because she "didn't deserve it," called her a slut, told her to "go cry," and pushed her on camera.
Bolsonaro doubled down on those same comments 11 years later, when do Rosário lauded a Truth Commission report on the crimes committed during the military dictatorship from 1964–1985, in which 191 people were killed and 243 disappeared. As do Rosário left the podium, Bolsonaro, a longtime supporter of the dictatorship, shouted after her.

"Stay here, Maria do Rosário. Stay," he can be heard saying. "A while ago, you called me a rapist and I said, 'I won't rape you because you're not worth it.' Stay here. Listen!"
The attorney general of Brazil sued Bolsonaro the next week, not because of his comments during the congressional hearing — lawmakers are protected there by immunity — but because he repeated what he said to a magazine following it.
"I'm not a rapist, but if I was, I would not rape her because she does not deserve it," he told Zero Hora, a local publication.
Do Rosário said that for someone who has been in politics since 1992, when she was first elected to a local council, it was frustrating to have her entire political career reduced to what Bolsonaro said about her.
But, she said, "the important thing in my case is that I treated it as something against all women [not just myself]," she said of the lawsuit. "I got to condemn him."
In September 2015, a judge ordered Bolsonaro to pay do Rosário $2,560 for his comments.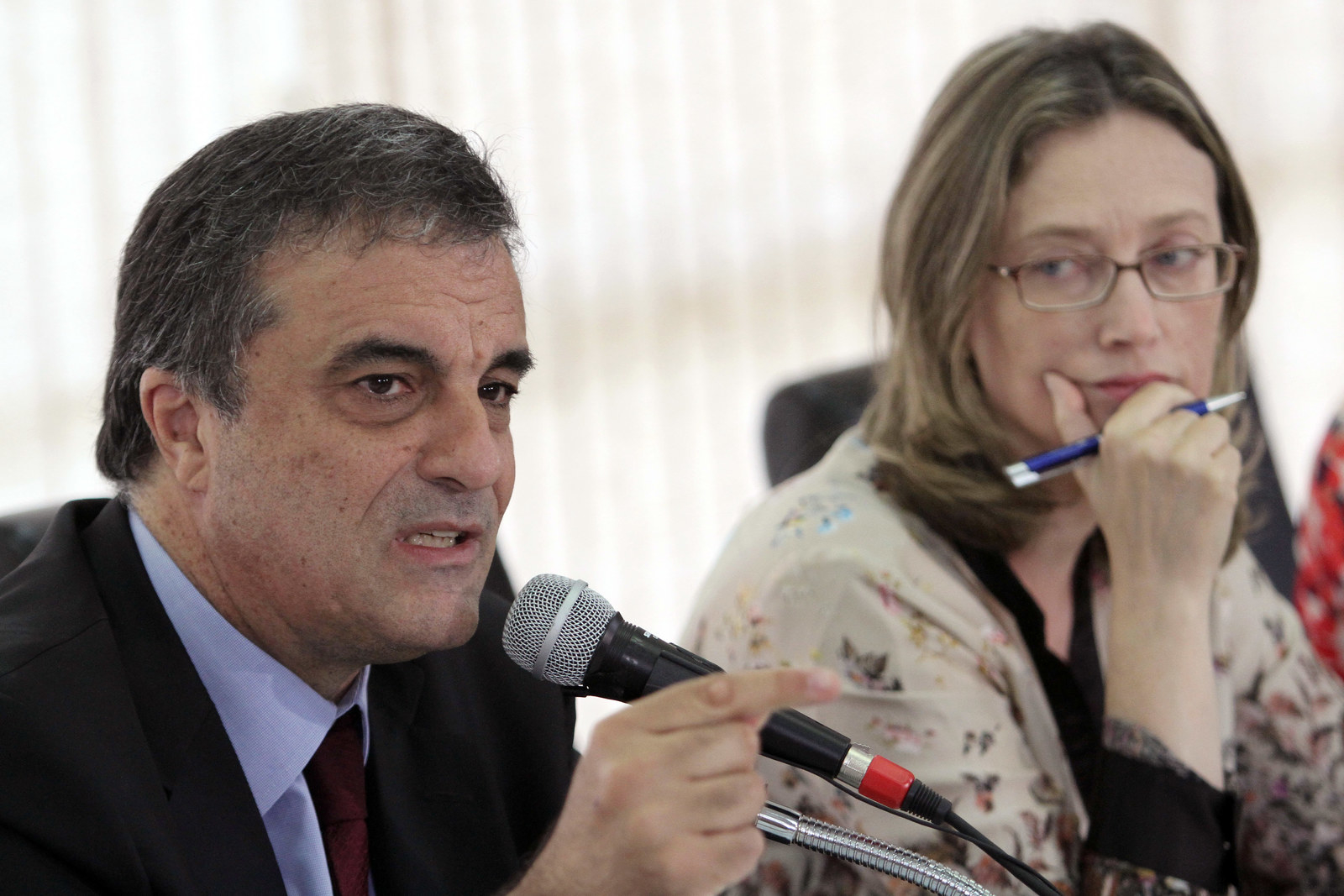 Do Rosário also said that back in 2003, before #MeToo became a global movement, "Brazilian women were very empathetic" when they caught wind of her argument with Bolsonaro, and that women have usually been at the center of social movements in the country.
Since then, do Rosário has worked extensively to pass laws that protect women and children. As a human rights commissioner, she oversaw Brazil's reconciliation commission that addressed the murder, rape, and torture committed during the military dictatorship.
And that is what gives her hope in this new administration.
"In the next years, we will hear a lot about authoritarianism in Brazil, but we will also hear a lot about resistance," she said.
Many of Bolsonaro's supporters, when asked about his comments toward do Rosário, are quick to point out how long ago he made them; they say they believed he's changed since then. But do Rosário doesn't buy it.
"This is about an absurd ideology, an extremely severe position of human devaluation," she said. "That does not change quickly, especially when the person promotes himself on that platform.
"He showed his face, and even so, he was elected."