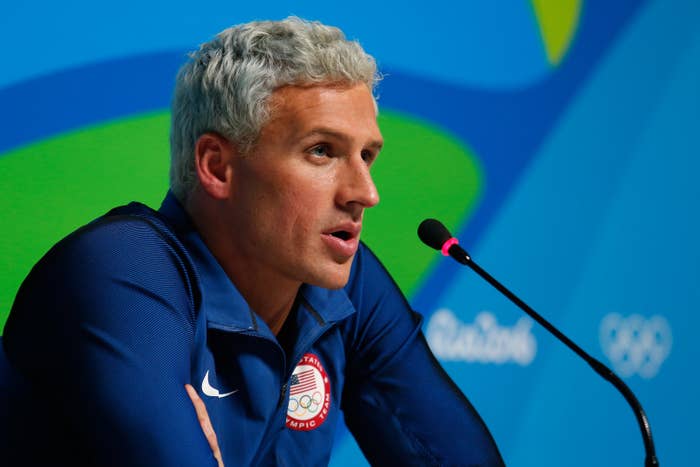 US swimmer Ryan Lochte, the nucleus of an international scandal in which he lied about being robbed at gunpoint during the Olympics, said Tuesday that he wanted to reimburse his teammate who paid the Brazilian government more than $20,000 in order to leave the country.
In an interview on ABC's Good Morning America, Lochte, 32, said that he has contacted Jimmy Feigen to take responsibility for the fines he faced.
"I've reached out to Jimmy saying, 'I know you had to pay that fine,'" the 32-year-old said.
"'You know, it is my fault. I'm taking full responsibility for this. I will pay that back if you will let me,'" he added.

Feigen, 26, was given the choice to either stay in Brazil for at least another month while authorities continued to investigate the incident, or pay a fine of $35,000 reals (about $10,800) and donate $11,000 to a Brazilian charity in order to retrieve his passport and go home. He opted for the latter.
On Aug. 25, Brazilian police charged Lochte for falsifying his story. He will be summoned back to the country to testify, but he did not confirm on Tuesday whether or not he would physically travel back.
He has said repeatedly that he "over-exaggerated" his statement to police about having a gun cocked and pointed at his forehead but he said Tuesday that he was still drunk at the time, which may have prompted the lie.
"I'm not one to make excuses, but I was still intoxicated. I was still going through the emotions of having a gun pulled on me," he said.
"I'm human. I made a mistake, and that's something I'm going to have to live with."
Lochte is slated to compete on the 23rd season of Dancing With the Stars, and claims he agreed to be on the show prior to the incident in Rio.