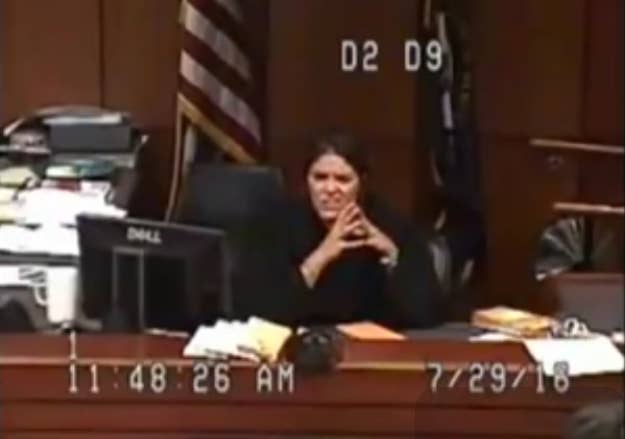 A district court judge in Louisville, Kentucky, was furious to learn that the local corrections department sent an inmate to court on Friday apparently without proper pants and didn't supply her with requested feminine hygiene products. The woman was in jail for three days.
The Louisville Metro Department of Corrections denied that was the situation, and said the woman was wearing athletic shorts underneath a long T-shirt in court.
Footage of Jefferson County District Court Judge Amber Wolf's exchange with the defendant — who was booked for a first-time shoplifting charge — and her attorney on July 29 has been shared widely on social media.
The 12-minute video begins with Judge Wolf about to sentence the woman when her attorney spoke up: "The jail also refused to give her pants and any of the hygiene products that she needed."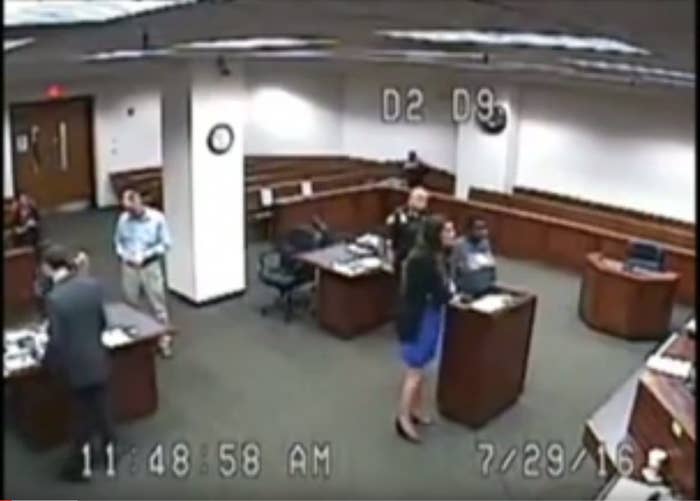 "No pants? What? Excuse me?" Wolf asked. "This is outrageous."
She took out her cell phone and called the Louisville Metro Department of Corrections while still in court with the woman.
"Am I in the twilight zone? What is happening?" she said.
After speaking with a representative at the jail, Judge Wolf instructed court staffers to give the woman some clothing to wear before she dismissed her. She also apologized to the woman, calling her treatment "inhumane and unacceptable."
The woman told the judge that she was wearing the clothes she was arrested in, and that while she was in lockup, some women received jail-issued jumpsuits and some didn't.
Judge Wolf reduced the woman's sentence to a $100 fine, and gave her credit for time served. She initially faced 75 days in jail on the first-offense shoplifting charge.
The Louisville Metro Department of Corrections has pushed back, saying she was wearing a pair of short athletic shorts the whole time she was detained and that the shorts were hidden beneath her shirt.
"The judge drew a conclusion she didn't have pants on and didn't do anything to confirm that," Steve Durham, the jail's assistant director and spokesman, told local newspaper the Courier-Journal. "If we had taken somebody over with no pants on we should be held responsible. We didn't."
The jail also posted a lengthy statement to its Facebook page breaking down the woman's bookings, and said that she wore the same clothes that she had been arrested in the whole time she was in custody.
"Perceptions do matter but facts matter more. What is portrayed is not who we are, nor does it reflect on the 98% of us who care about our workplace and our mission," the statement read.
BuzzFeed News has reached out to Durham for more information.