Assad Regime Is Carrying Out "Nothing Short Of A Massacre," John Kerry Says
The US Secretary of State condemned the attacks in the ravaged Syrian city on Thursday.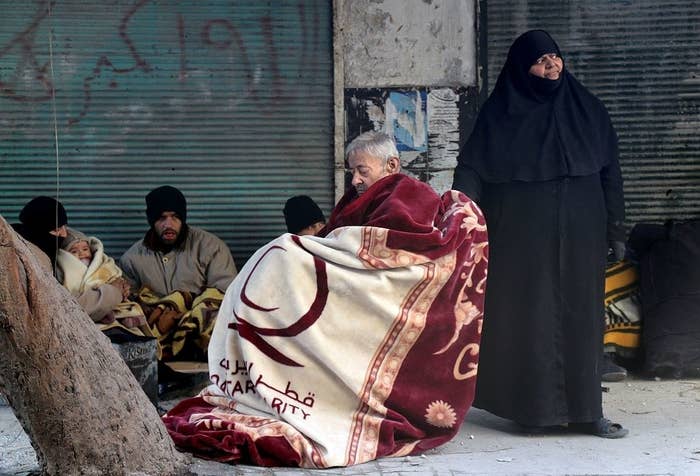 US Secretary of State John Kerry on Thursday said Syrian President Bashar al-Assad's is carrying out "nothing short of a massacre" against civilians in Aleppo as government-backed forces have violently pushed them into a smaller and smaller corner of the city.
The offensive has been supported by Russian airstrikes and Iranian-backed militias, interrupting planned evacuations.
On Tuesday, United Nations Human Rights Committee spokesman Rupert Coville reported that 82 civilians, including 11 women and 13 children, had been shot to death by pro-government forces in eastern Aleppo. United Nations Humanitarian spokesperson Jens Learke called the attack a "complete meltdown of humanity in Aleppo."
Syrians under attack left heartfelt and terrifying goodbye messages on social media as the violence continued Tuesday.
Thursday marked the start of the evacuation process as wounded residents boarded government buses and Red Cross ambulances out of the city.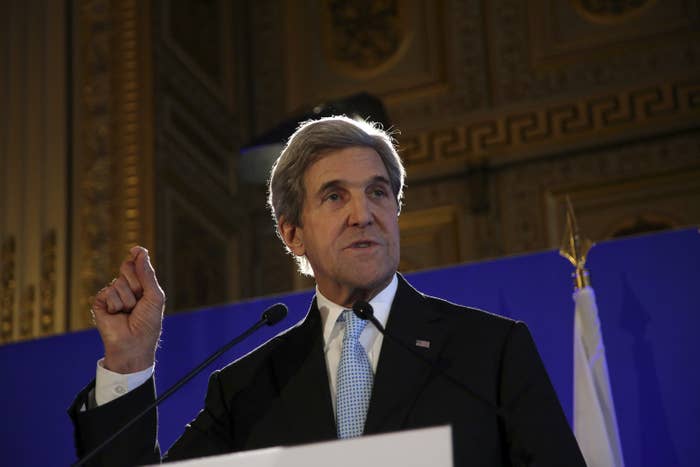 In Thursday's news conference, Kerry said stakeholders have told him that "they are ready and willing to get back on the path to Geneva, and that includes the legitimate Syrian opposition, it includes Turkey, Qatar, and the Arab states, it matter to whether or not Syria is willing to stop this slaughter of their own people.
"So let's be crystal clear about who bears responsibility for what we have seen and what we are seeing and continue to see in Syria," he added. "We're seeing the unleashing of a sectarian passion allowing the Assad regime."
Kerry said that the "Assad regime is aiding and abetting, and the Assad regime is carrying out nothing short of a massacre."
The continued violence in Aleppo would further stall efforts at peace building, he added.
"The fall of Aleppo, should it happen, does not end the war," he said. "It is essential that we move forward at the earliest possible moment with a Syrian-led political process aimed at ending the war and transitioning to a new and more representative government.
"And without that meaningful transition of power in which the voices of the Syrian people are heard, the opposition will continue to fight. Terrorists will continue to be drawn to the country, and millions of Syrians will continue to be forced to flee their homes."