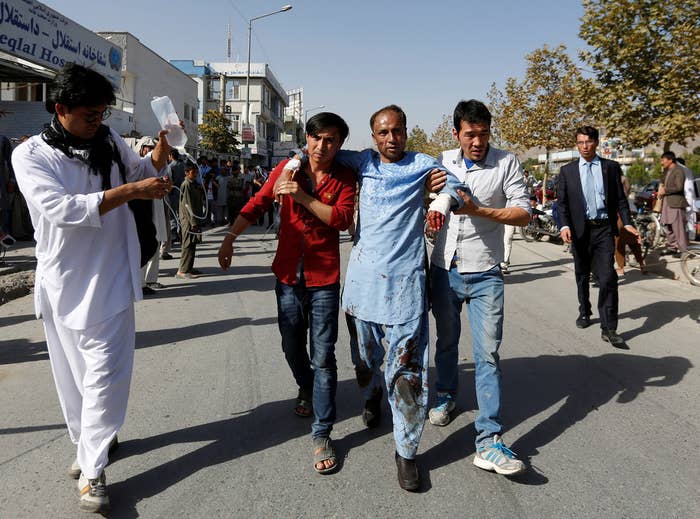 Two militants detonated bombs during a peaceful protest in Kabul on Saturday, killing at least 80 people and injuring injuring some 230 others, officials said.
The attack in the nation's capital occurred around 2:30 p.m. and was carried out by the "sworn enemies of Afghanistan," according a statement by the country's interior ministry.
Jihadist monitoring website SITE Intelligence Group reported ISIS has claimed responsibility, according to an announcement on Amaq News Agency, which is affiliated with the militant group.
Although ISIS has operatives in Afghanistan's east, Saturday's attack was the first such incident claimed by the Sunni group in Kabul, the BBC reported.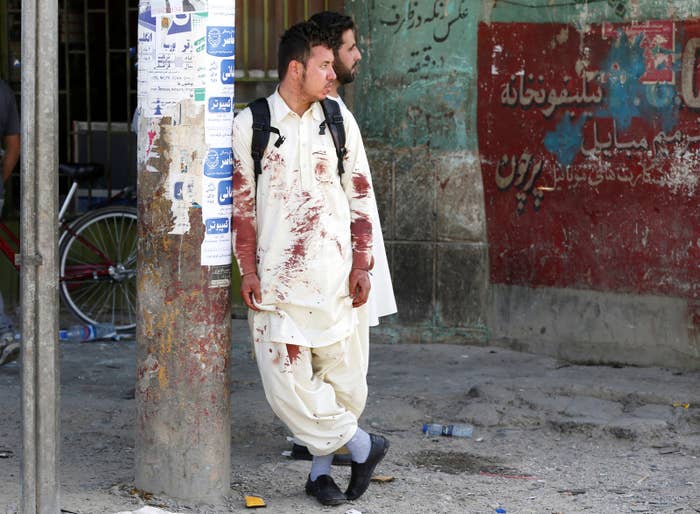 A statement from President Ashraf Ghani read: "The President said that holding protests is the right of every citizen of Afghanistan and the government puts all efforts to provide security for the protesters, but terrorists entered the protests, and carried out explosions that martyred and wounded a number of citizens including members of security and defense forces."
The demonstrators, primarily comprised of Hazaras, a Shiite Muslim ethnic group, had gathered Saturday to demand a crucial electrical line, known as the TUTAP line, be rerouted through their neighborhoods.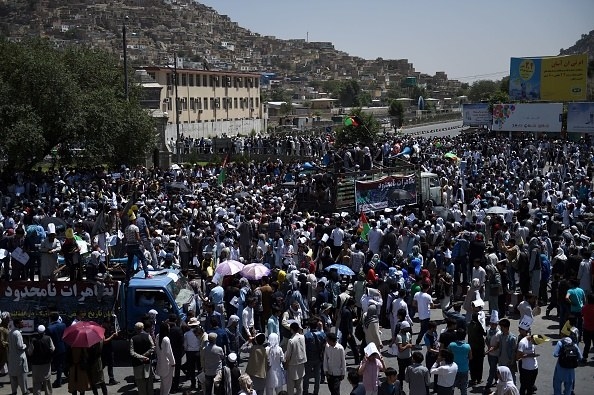 On Friday night, Afghan police had blocked off certain roads with trucks and containers to so the demonstrators could not reach the city's center or presidential palace.
But in the midst of Saturday's peaceful demonstration, two militants detonated explosives, sending the event into chaos.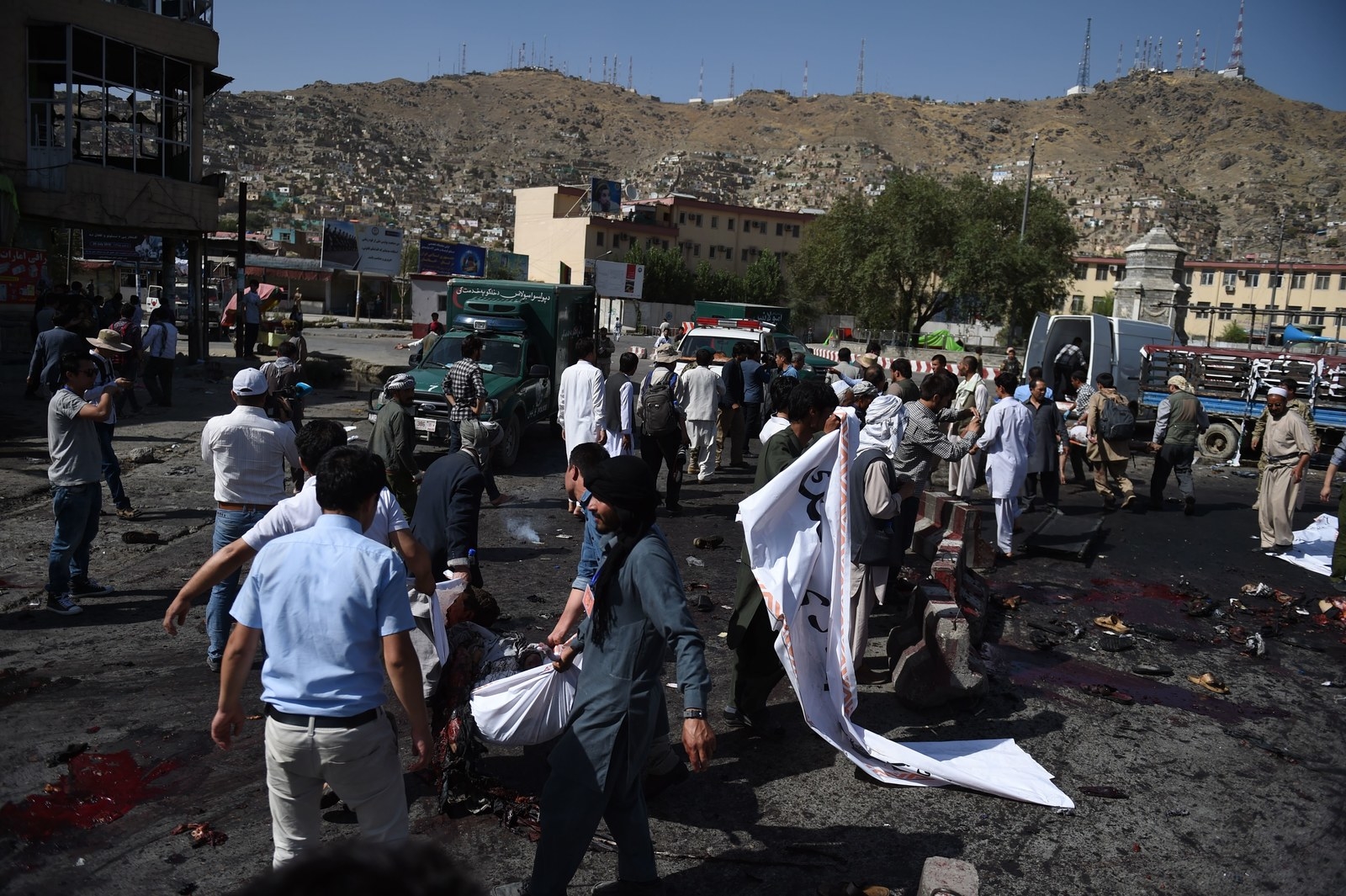 Laila Mohammadi, one of the Hazara protest organizers, told the AP she arrived at the scene shortly after the blast and saw "many dead and wounded people."
A Taliban spokesperson condemned the attack, the BBC reported.

A spokesperson for President Ghani told the AP that he would meet with some of the Hazara organizers later in the day.
Both the NATO-led Resolute Support group in Afghanistan and the US Embassy in Kabul denounced the bloodshed.
"Our condolences go out to those who are affected by today's attack," said Resolute Support Commander Gen. John W. Nicholson in an emailed statement.
"We strongly condemn the actions of Afghanistan's enemies of peace and remain firmly committed to supporting our Afghan partners and the National Unity Government," he added.
The US Embassy said it "will continue to stand with our Afghan partners and friends as they strive every day to bring peace and security to Afghanistan."