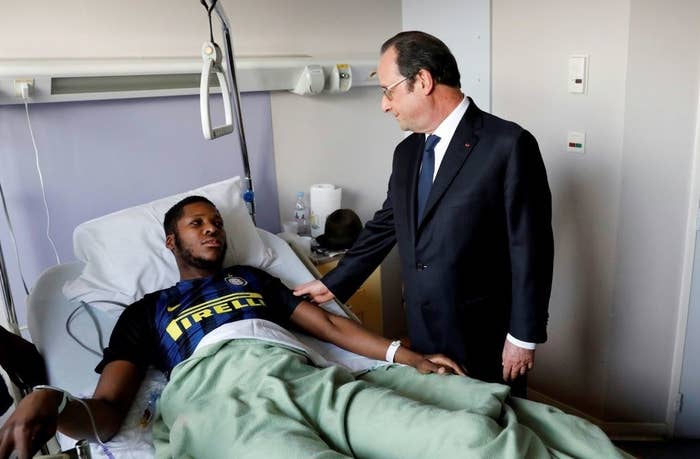 The French police officer charged with anally raping a black man with his baton during an arrest on Feb. 2 did so accidentally, according to an investigation report prepared by the national police.

A 22-year-old man — identified only as Theo — suffered serious injuries after he was stopped, beaten, allegedly raped, and arrested by a group of four police officers in Aulnay-sous-Bois, a suburb north of Paris. One officer was charged with rape and assault, and three other officers were charged with assault.
Parts of the incident — not including the alleged assault — were captured on video.
Theo told French TV station BFMTV on Feb. 6 that the officer "took his baton and kicked it into my buttocks," and that he had trouble walking after the attack.
"I was not even myself," he said. "I thought I was going to die."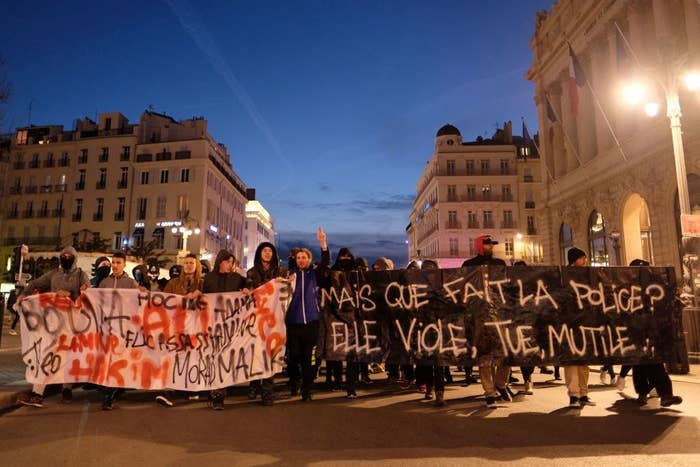 Protesters have taken to the streets across the country — from Aulnay-sous-Bois to Lille and Marseille — since Theo's attack.
On Feb. 9, the Inspection Generale de la Police Nationale (IGPN) submitted its collection of notes and observations to the judge in charge of the case, acknowledging the sodomization but denying the rape charge.
In the report, reviewed by French news outlet Le Chaine Info (LCI) and radio station RTL, officers state that the incident was "very serious, undoubtedly, it can be violence that has resulted in permanent disability, but it is not rape."
Police called the incident an example of an "operation that goes wrong," according to LCI. They wrote that Theo had resisted arrest, prompting the officer to use his baton to force him to the ground.
The report denied claims that police had pulled Theo's pants down, but did not explain how the baton entered him.
Speaking to the a congressman on Tuesday about the riots that took place across the country demanding justice for the victim — who has been identified only as Theo — French Interior Minister Bruno Le Roux referred to the alleged sexual assault as a "tragic accident," echoing the police report.
He later walked back his use of the term, calling it "inappropriate."
On Feb. 7, French President François Hollande visited Theo in the hospital and said he acted with dignity and responsibility.

Aulnay-sous-Bois Mayor Bruno Beschizza released a statement on Feb. 9 acknowledging that the protests were "legitimate and necessary," and appealing for peace and calm as the investigation continues.