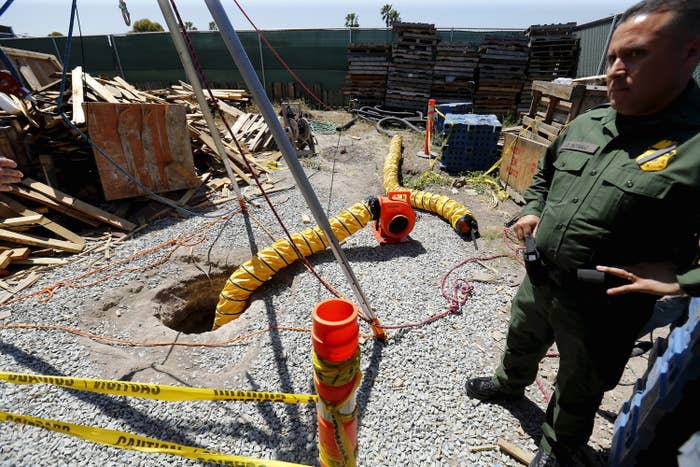 Federal officials on Wednesday discovered what has been called the longest cross-border drug smuggling tunnel between California and Mexico, seizing 2,242 pounds of cocaine and more than 14,000 pounds of marijuana.
Assistant U.S. Attorney for the Southern District of California Timothy Salel said in a statement on Wednesday that the tunnel measures 874 yards, more than eight and a half football fields, between a home in Tijuana and a commercial lot in San Diego that purported to sell wooden pallets.
Authorities called the route sophisticated. Though only about three feet wide, the tunnel was outfitted with a rail, a ventilation system, and a large elevator leading from the tunnel to a closet inside the Tijuana residence.
U.S. investigators were first alerted to the operation a year ago after patrol agents began to notice increased traffic to the commercial site, located within the Otay Mesa industrial park, U.S. Attorney for the Southern District of California Laura Duffy told reporters.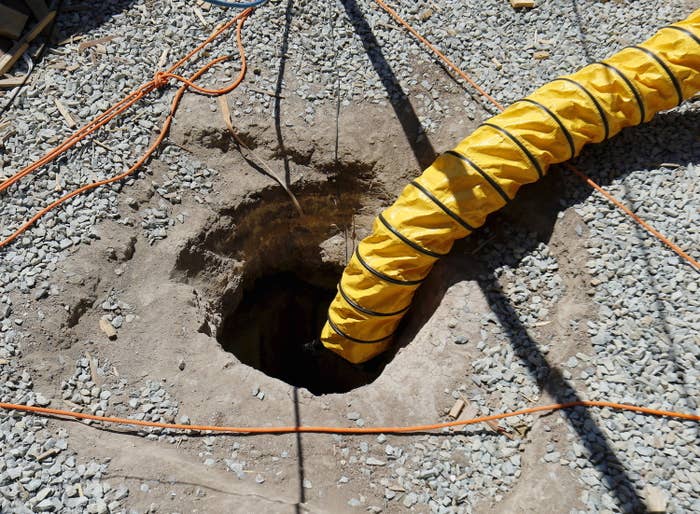 On Wednesday, April 13, investigators noticed a trash bin being forklifted onto a truck at the site.
Two days later, the San Diego County Sheriff stopped the truck shortly after it left the parking lot. They discovered 2,240 pounds of cocaine and 11,030 pounds of marijuana.
Authorities then discovered the tunnel inside the lot and found an additional 68 bales of marijuana weighing 1,638 pounds, and 1,430 more inside the dumpster that had been used to cover the tunnel's hole.
Duffy called the operation a "rabbit hole," according to the Associated Press.
"Just the whole way that it comes up and that it comes up out right into the open, it is a bit ingenious, I think, and it's something completely different than what we've seen," she added.
The seizure has led investigators to rethink the volume of drugs transported through smuggling tunnels.
"Historically, seizures from drug tunnels have been marijuana and small amounts of cocaine," said DEA Special Agent in Charge William Sherman. "A 2,000-pound cocaine seizure tells DEA and our law enforcement partners that these groups are having to resort to unsophisticated tunnels to try and push through what amounts to a $22 million loss just in cocaine alone."