Federal Authorities Find Chicago School District Violated Transgender Student's Rights
The U.S. Department of Education ruled that the school discriminated against the student by restricting her access to the girl's locker room.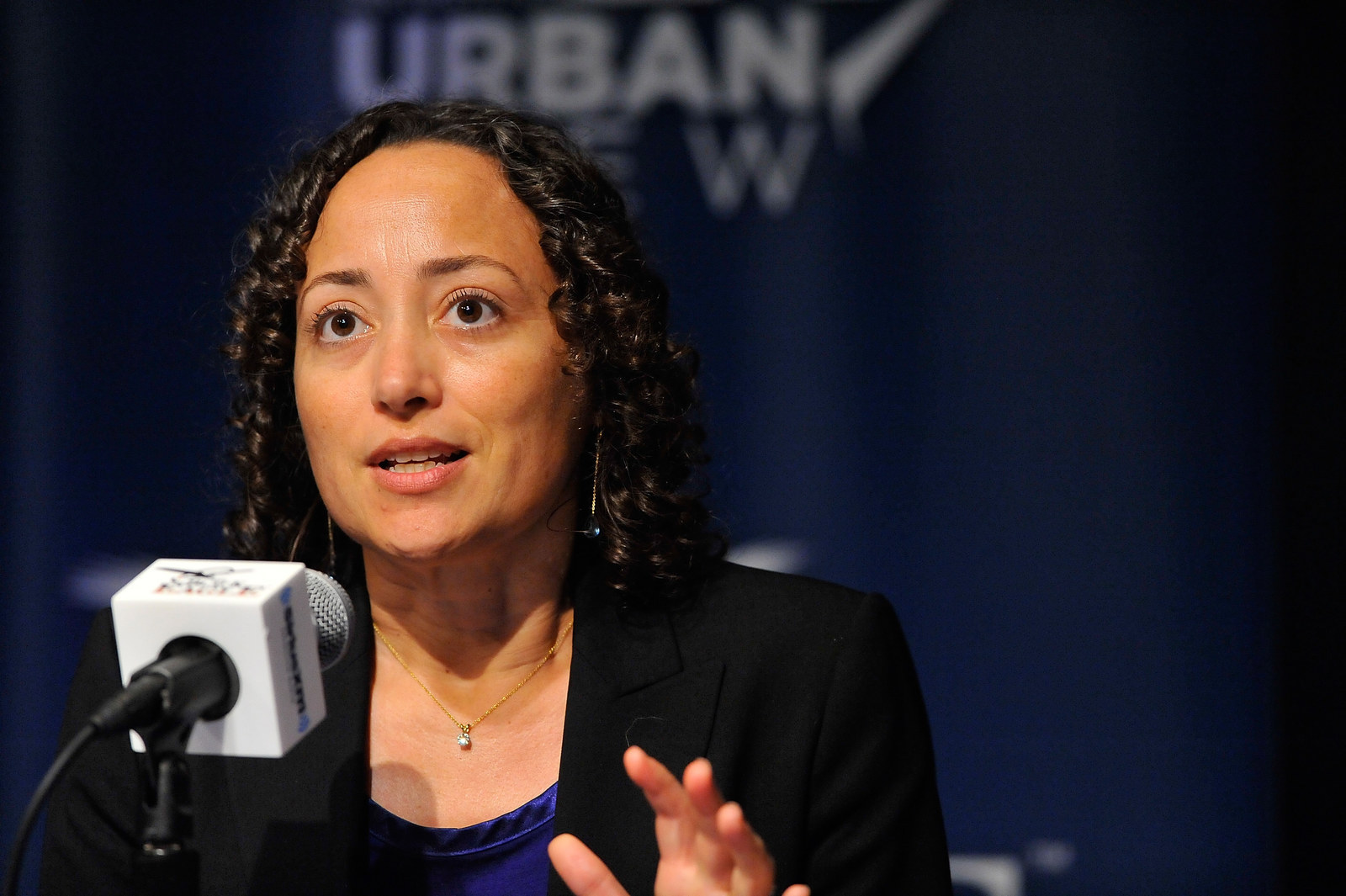 The U.S. Department of Education on Monday found that a school district just outside of Chicago violated anti-discrimination laws when it sought to regulate a transgender student's use of the girl's locker room.
School officials told the student, who plays on girl's sports teams and is referred to as a girl by her teachers and fellow classmates, that she was not allowed to change clothes behind a curtain in the girl's locker room. She is identified as Student A in the federal ruling.
A letter issued to Township High School District 211 by the Department of Education's Office of Civil Rights (OCR) read that the office had found "by a preponderance of evidence that the District is in violation of Title IX for excluding Student A from participation in and denying her the benefits of its education program, providing services to her in a different manner, subjecting her to different rules of behavior, and subjecting her to different treatment on the basis of sex."
In a statement sent to BuzzFeed News, Assistant Secretary for Civil Rights Catherine Lhamon said, "All students deserve the opportunity to participate equally in school programs and activities – this is a basic civil right."
"Unfortunately, Township High School District 211 is not following the law because the district continues to deny a female student the right to use the girls' locker room," she added.

Lhamon argued that it is possible for the district to "provide access to this student while also respecting all students' privacy."
The American Civil Liberties Union (ACLU) brought the case against Township High School District 211 in December 2013, and has represented the student throughout the investigation.
John Knight, who directs the LGBT and HIV Project of the ACLU of Illinois, said in a statement that Township's "insistence on separating my client from other students is blatant discrimination. Rather than approaching this issue with sensitivity and dignity, the District has attempted to justify its conduct by challenging my client's identity as a girl."
The ACLU noted that because of her age, the student has asked not to be identified, and has declined media requests. In an ACLU statement, though, she expressed her reaction to Monday's news.
"This decision makes me extremely happy," she said, "because of what it means for me, personally, and for countless others."
She added, "The district's policy stigmatized me, often making me feel like I was not a 'normal person.'"
In response to the OCR's letter, Township High School District 211 issued a statement defending its stance.
"We do not agree with their decision and remain strong in our belief that the District's course of actions, including private changing stations in our locker rooms, appropriately, serves the dignity and privacy of all students in our educational environment," the statement read.

In an interview with the New York Times, Township High School district superintendent Daniel Cates said that his office had worked "long and hard" to develop a plan for the student that would take into consideration the rights of everyone involved.
Cates called the Department of Education's ruling a "a serious overreach with precedent-setting implications" in a statement to the Times, and has indicated that the district will continue to defend its policy in court.
BuzzFeed News has reached out to Township High School District 211 administration for comment.
The Department of Education has long held the position that Title IX is intended to protect the rights of transgender students. In April 2014, the department issued a formal guidance outlining the specific protections.
Township High School District 211 is not the first school to garner a federal investigation for violating a transgender student's rights. In 2013, Arcadia Unified School District reached a settlement with the Department of Education after it was found to have discriminated against transgender students.
"The Department of Education's decision makes clear that what my school did was wrong," the student said. "I hope no other student, anywhere, is forced to confront this indignity. It is a good day for all students, but especially those who are transgender all across the nation."
Read the Department of Education's Office of Civil Rights letter to Township High School District 211 below.