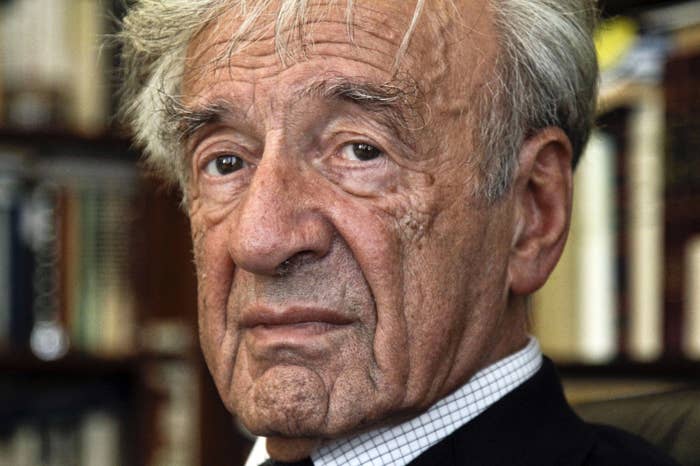 Elie Wiesel, renowned Holocaust survivor, Nobel Peace Prize Laureate, and human rights activist, died Saturday, according to the Holocaust Center Yad Vashem. He was 87.
Wiesel's death was also confirmed to BuzzFeed News by Andrew Hollinger, a spokesperson for the U.S. Holocaust Memorial Museum, where Wiesel served as the founding chairman.
"The world is different today," Sara Bloomfield, director of the U.S. Holocaust Memorial Museum told BuzzFeed News. "An extraordinary man was with us and left a tremendous legacy. He is gone."
Despite his accomplishments and international acclaim for his message of peace of tolerance, Wiesel was "a man of great humility" whose mission was to create a voice for the 6 million Jews killed in the Holocaust, and any group of people who might be oppressed and silenced, Bloomfield said.
"You would have never known this was a man with so many accomplishments," she said. "If Elie were here, he would say, as he said many times, the whole point is to think that no one's future should be like his past, and the biggest sin is indifference."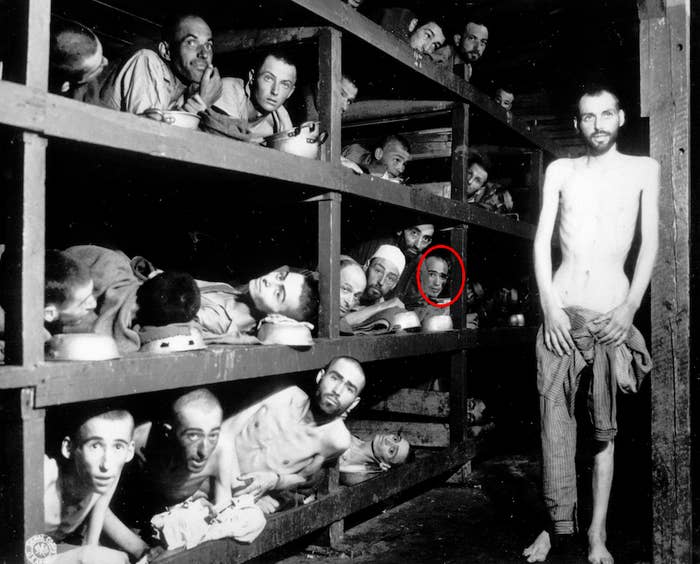 Born on September 30, 1928 to Romanian parents, Wiesel was perhaps best known for Night, a book that chronicled his experiences as a teenager at a Nazi German concentration camps during the Holocaust.
In a statement released by the White House, President Obama called Wiesel "a dear friend" and a "living memorial."
"He raised his voice, not just against anti-Semitism, but against hatred, bigotry and intolerance in all its forms," Obama said in the statement. "He implored each of us, as nations and as human beings, to do the same, to see ourselves in each other and to make real that pledge of 'never again.'"
Vice President Joe Biden said Wiesel often offered him generosity and counsel.

"It was also Elie who taught me to understand the incomparable resilience of the human spirit - our capacity to overcome virtually anything," Biden said. "Because he had seen the depths of the darkness that we are capable of inflicting on one another, his believe in the fundamental goodness of humanity - his decision to live with purpose and kindness and respect toward all - was all the more inspiring."
In a series of tweets on Saturday, Israeli Prime Minister Benjamin Netanyahu called Wiesel an artist and said that his books were "a triumph of the human spirit over cruelty and evil."

Wiesel's mother and sister died at Auschwitz; his two older sisters survived. He and his father were eventually transported again to Buchenwald. His father died just before the concentration camp was liberated in 1945.

One excerpt of Night reads:
There's a long road of suffering ahead of you. But don't lose courage. You've already escaped the gravest danger: selection. So now, muster your strength, and don't lose heart. We shall all see the day of liberation. Have faith in life. Above all else, have faith. Drive out despair, and you will keep death away from yourselves. Hell is not for eternity. And now, a prayer - or rather, a piece of advice: let there be comradeship among you. We are all brothers, and we are all suffering the same fate. The same smoke floats over all our heads. Help one another. It is the only way to survive.
The book, published in 1958, has been translated in 30 languages.

A champion for education, Wiesel has served as a professor at Boston University's department of religion since 1976.
Former President Jimmy Carter appointed Wiesel as Chairman of the President's Commission on the Holocaust in 1978. Three years later, he became the founding chairman of the U.S. Holocaust Memorial Council.
In 1986, he won the Nobel Peace Prize for his role in speaking out against racism, violence, and global oppression.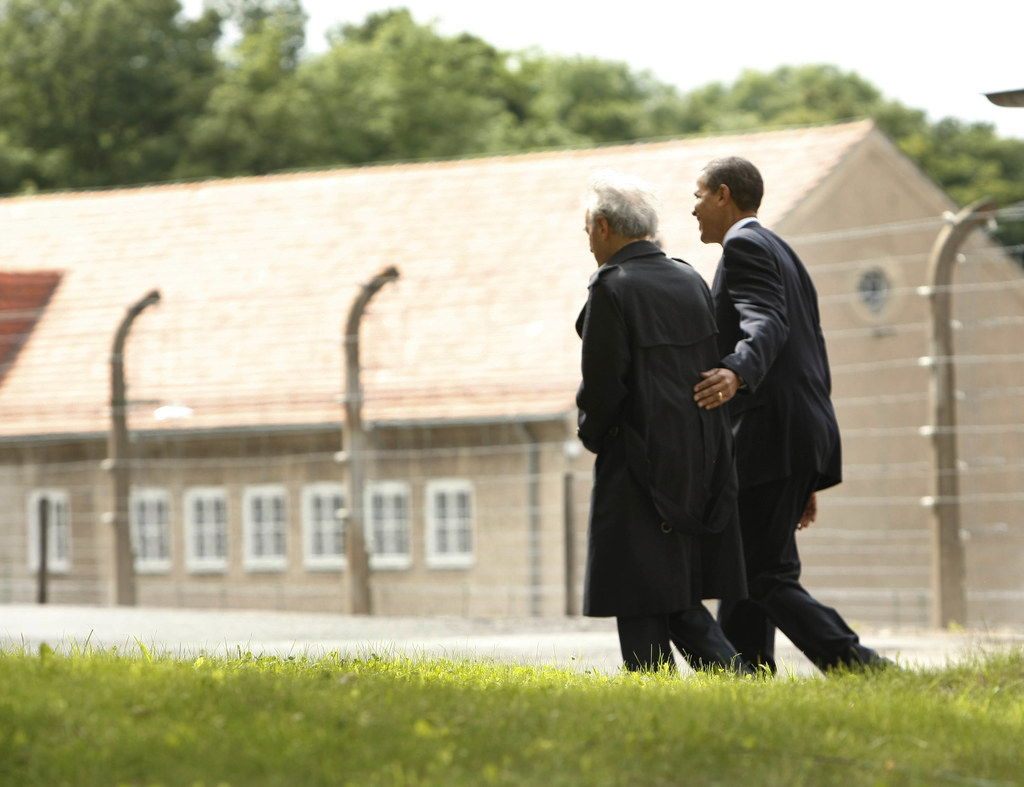 In his acceptance speech, he said, "I swore never to be silent whenever and wherever human beings endure suffering and humiliation. We must always take sides. Neutrality helps the oppressor, never the victim. Silence encourages the tormentor, never the tormented."
Wiesel and his wife Marion established the Elie Wiesel Foundation for Humanity shortly after his Nobel Peace Prize award in 1986. Netanyahu on Saturday said it "served as a model of humanity that believes the best in man."
On June 5, 2009, President Barack Obama visited Buchenwald, the second concentration camp Wiesel was sent to (and the one in which his father died) to pay his respects.
At the end of the visit, Obama said Wiesel turned to him and told him he and other survivors "had the right to give up on humanity."
Instead, Wiesel told the President he and others rejected the possibility.
The two met again on April 23, 2012 when Wiesel joined Obama on a tour of the Holocaust Museum in Washington, D.C.
"He felt that the Holocaust was a specific piece of history, but it had specific lessons," Bloomfield said. "Perpetrators always count on the silence of the masses, that is the greatest crime. And he would challenge everyone to be an actor for social justice."
Throughout the years, Wiesel continued to be an outspoken critic of oppression and intolerance, a message that continued to resonate through the decades.
"Elie never gave up on humanity and on the progress that is possible when we treat one another with dignity and respect," Obama said. "Just imagine the peace and justice that would be possible in our world if we all lived a little more like Elie Wiesel."