A Chihuahua that had gone missing from his Chicago home four years ago was returned to his family Tuesday night with help from concerned citizens, the police, and a microchip.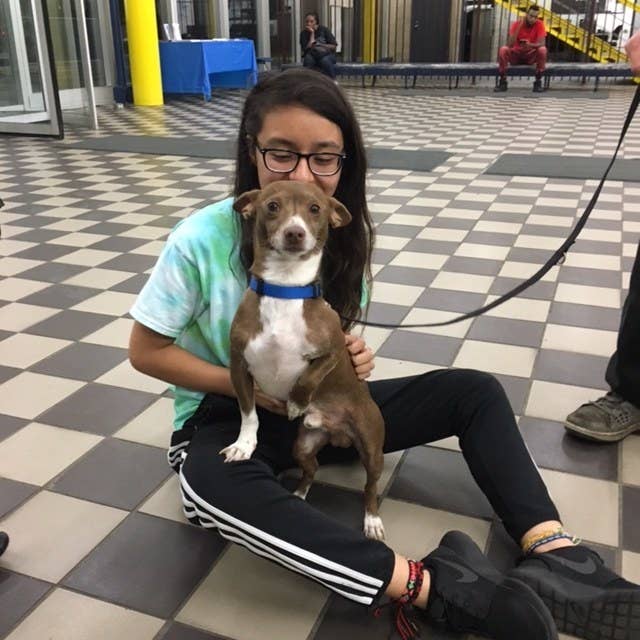 Chicago Police from the Calumet District received a call around 9:30 p.m. Tuesday from people who noticed a small dog "wandering the streets and were worried for its safety," according to a department press release.
Officers took the dog to a nearby police station, where they discovered the pet had been affixed with a microchip in case it got lost. They then transported the dog to the Animal Welfare League, where staff members read the microchip and determined where the owners, the Martinezes, lived.

Gloria Martinez told BuzzFeed News that her family was convinced that they'd never see their pet again after he ran away during her daughter's 14th birthday party in 2012.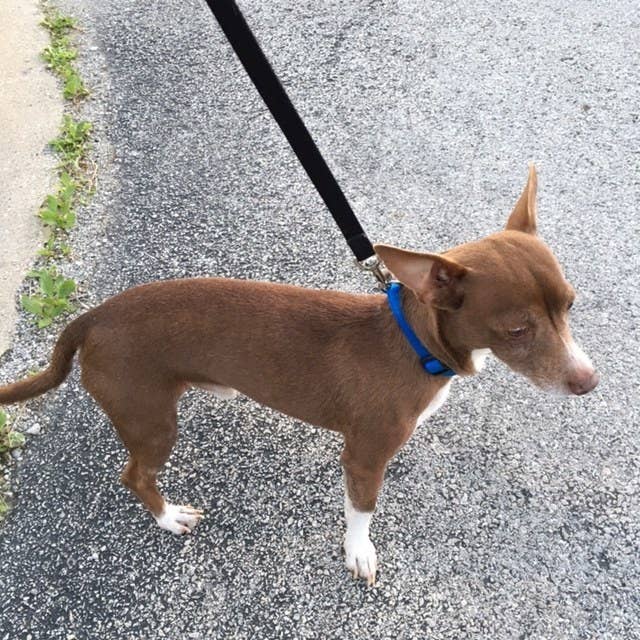 "It was late in the evening, and I let him out because most of our guests were gone already," Martinez recalled. "The garage door was open. It was my fault. My daughter hated me for awhile."
She and her family put up dozens of flyers all over town and offered a reward for Chiquito's return. As time passed, they began to lose hope and figured that he'd been picked up by another family.

But Martinez said that when police called her husband on Tuesday night and began to describe having found a dog with brown and white fur, "we just knew they were talking about Chiquito."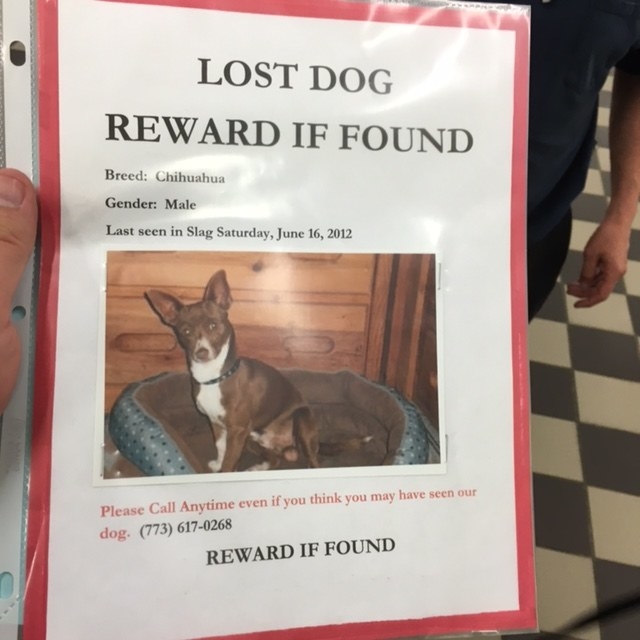 The date of his return marks almost exactly four years since he went missing.
"This is the perfect birthday gift for my daughter," Martinez said.